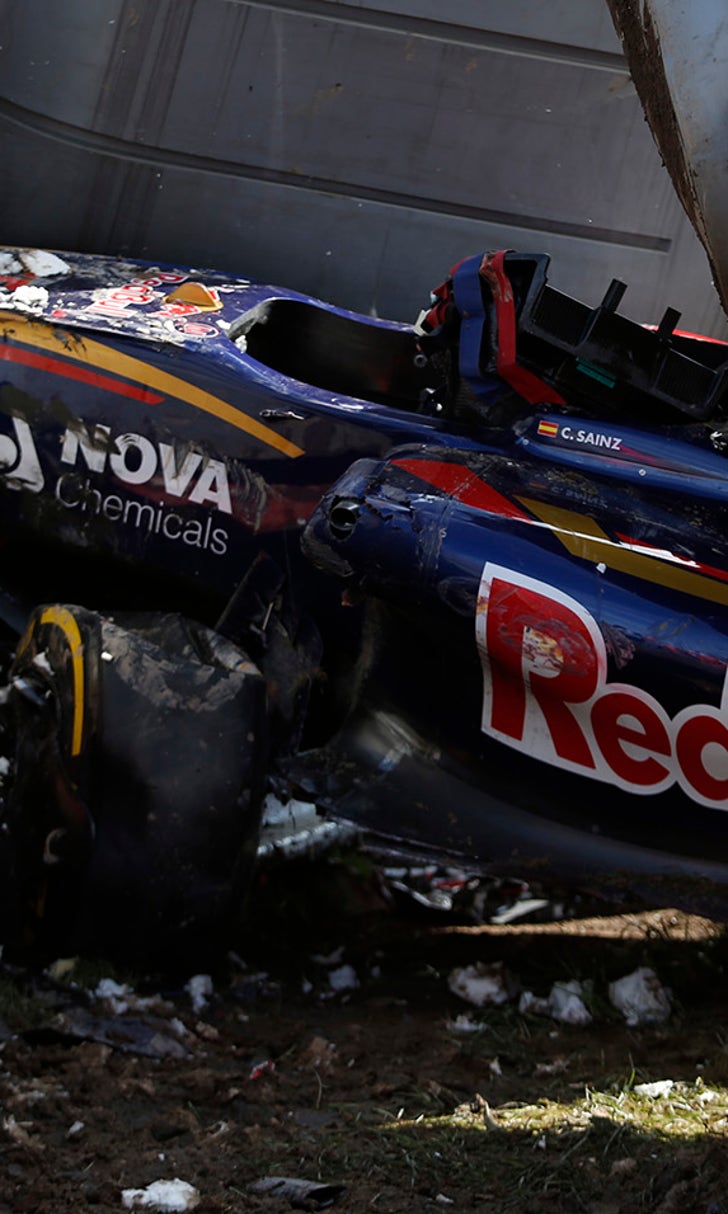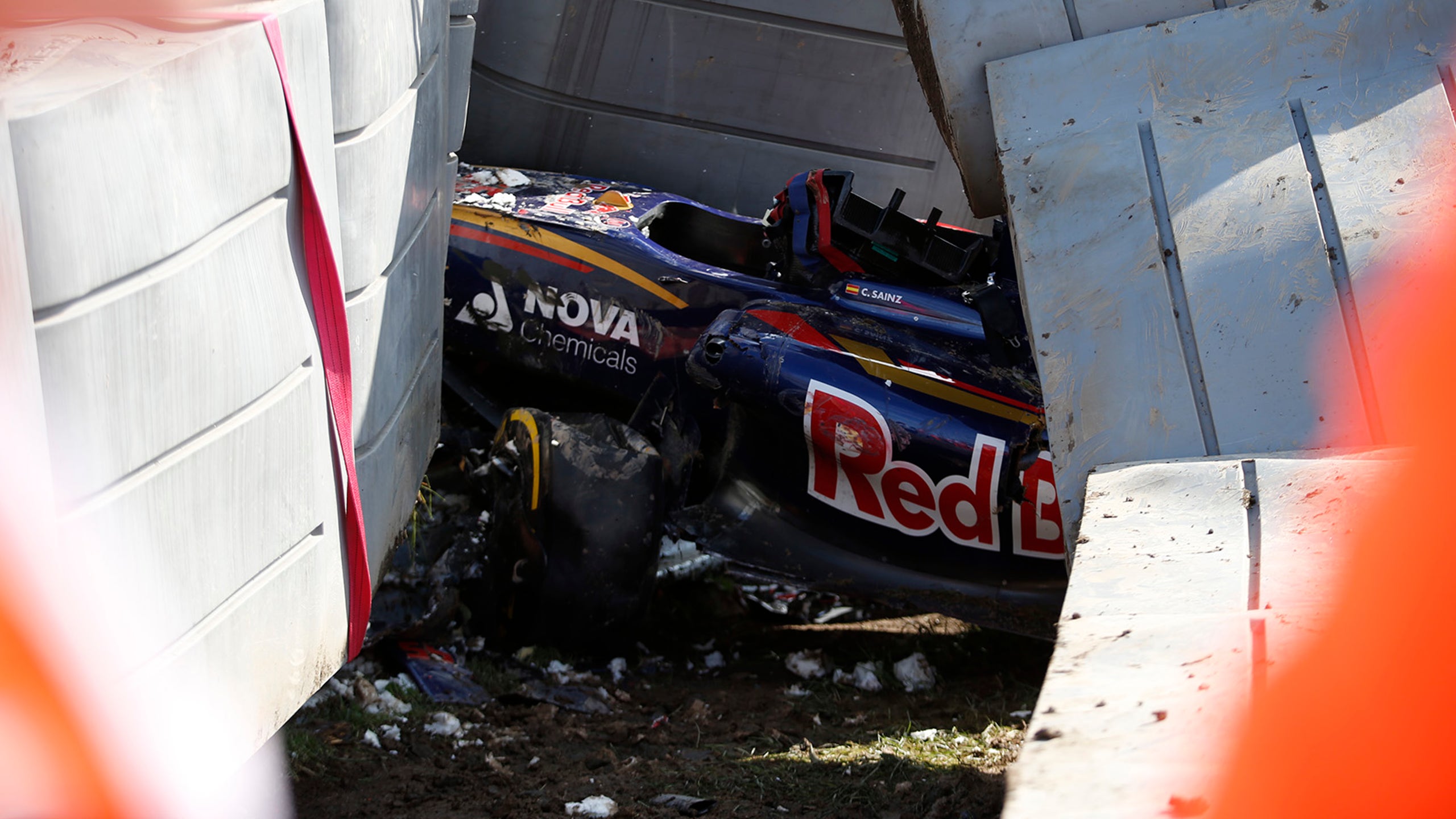 F1: Sainz out of hospital after crash, aims to race on Sunday
BY Adam Cooper • October 10, 2015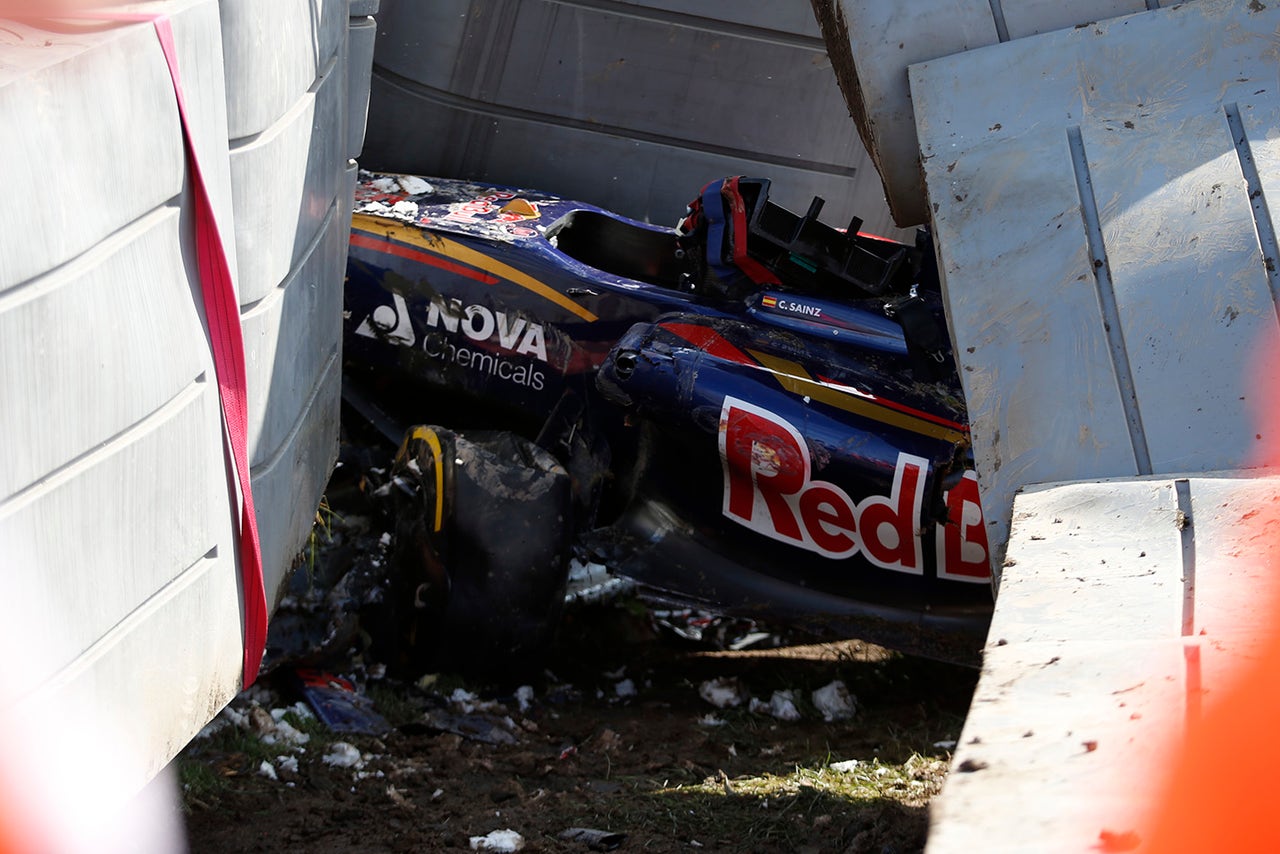 Carlos Sainz could start the Russian GP on Sunday if he is determined fit by the FIA. The Spaniard has been released from hospital despite prior reports that he would be spending Saturday night in hospital as a precaution.
The FIA stewards have already said that Sainz will be allowed to start despite not participating in qualifying, and Toro Rosso is building up a car for him.
"As you can see I am fine," he said in a video sent from hospital prior to being released. "My back and my neck are just a bit sore from the accident, but I'm totally ready. Hopefully tomorrow I will wake up in a good shape and maybe I can try and race – this is definitely the intention! Obviously we need to be cautious... I've always been conscious.
"As soon as the accident happened I tried to talk to the team on the radio, but it wasn't working and those must have been some scary moments… I'd like to thank everyone for their support, it's really nice to receive all your messages at a moment like this one! I hope to see you all tomorrow out there!"
Meanwhile, team boss Franz Tost explained that the crash might have been caused when Sainz was caught out by a change of brake balance.
"I hope he will have a good night's sleep and tomorrow morning he will have to go through the FIA medical checks to decide if he will be able to take part in tomorrow's race. Now, just to clarify what happened, prior to the accident, Carlos had completed a long-run on the option tire, before changing to the Prime to do two further laps.
"On primes the grip level is lower. In addition he had changed the brake [balance] on the steering wheel, which meant he had more braking rearwards. A combination of these two factors might have been the cause of the rears locking, which made the car uncontrollable."
Click HERE for more F1 news and features
---