F1: Red Bull learned useful lessons in China, says Ricciardo
April 14, 2015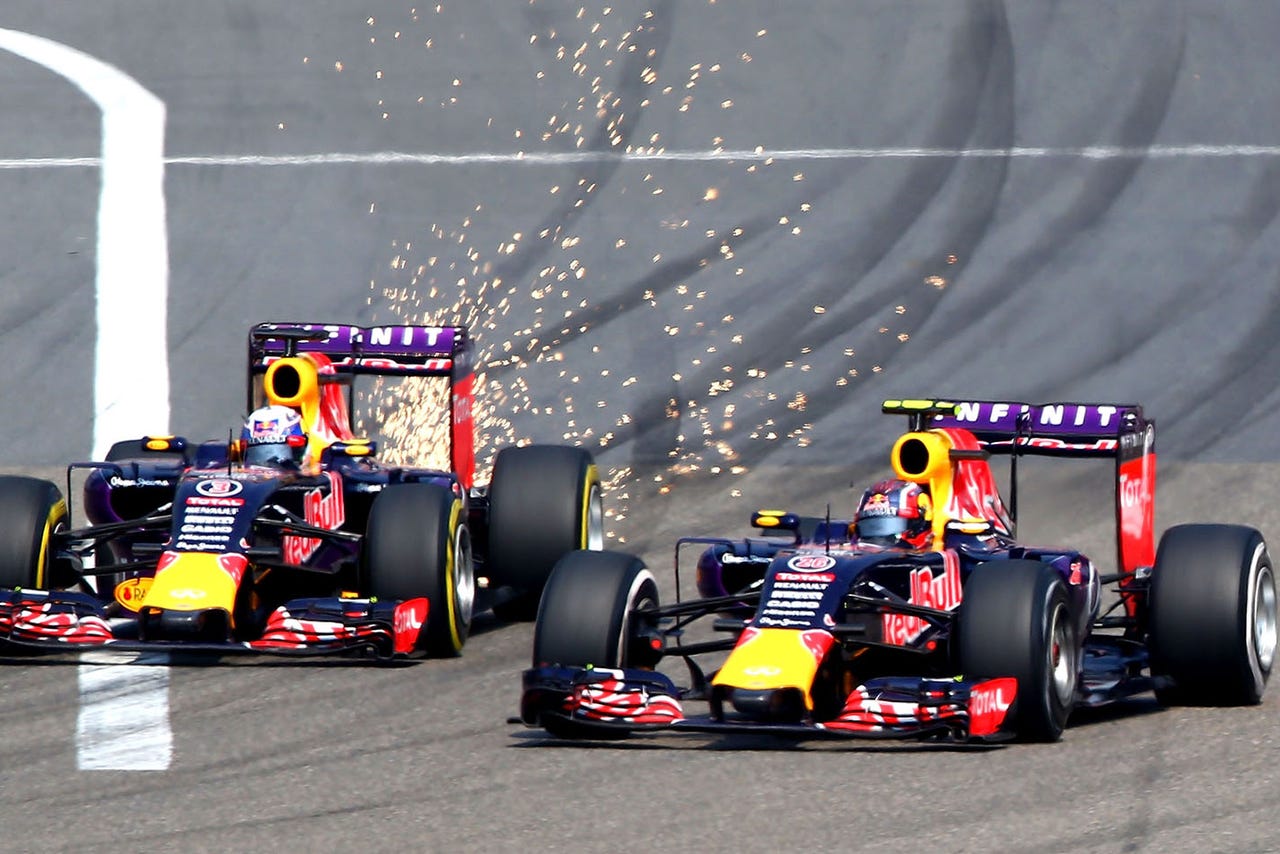 Daniel Ricciardo says the only positive aspect of his bad start in China was that the necessity to fight through the traffic provided useful pointers on the performance of the RB11 in traffic.
Ricciardo dropped as low as 18th on the first lap after the anti-stall kicked in.
"I think I learned there are a few areas in the car where we need to improve," he said when asked what he'd discovered. "I think last year in traffic, at this stage anyway, we were a bit better at following cars, and let's say able to pick them off a little bit quicker. It's good in a way that we've probably seen a little bit more from the race rather than driving around by ourselves, as frustrating as it was."
Regarding his poor getaway he said: "It went into anti-stall. Obviously it's not planned and it hasn't happened before. It's frustrating. We did I think three starts before the race, and they all seemed OK. We've just got to understand why. It's a shame when you lose so much at the start, and then the whole race is playing catch-up.
"We were really on the back foot, we only had the Manors behind us. We were way out of position but even with the option in the first few laps I don't think our pace was very good at all. I wanted to go on the prime but apparently the people who started on the prime weren't going quickly either. The team said just try and stay out and we'll probably fit another option.
"We didn't have the best balance with that, and then obviously then in traffic all the time, it was tricky. I thought at the end on the prime our pace was probably the best all race, but the safety car just hurt us in getting close to Nasr."
Like the other Renault drivers, Ricciardo looks set to get power unit penalties sooner rather than later.
"It's inevitable that at some point we're obviously going to have to take those penalties. Hopefully we don't have to use any more, and when the penalty arrives it arrives. It looks like we're going through a few at the moment. Hopefully reliability will be better soon."
Click HERE for more F1 news and features.
---