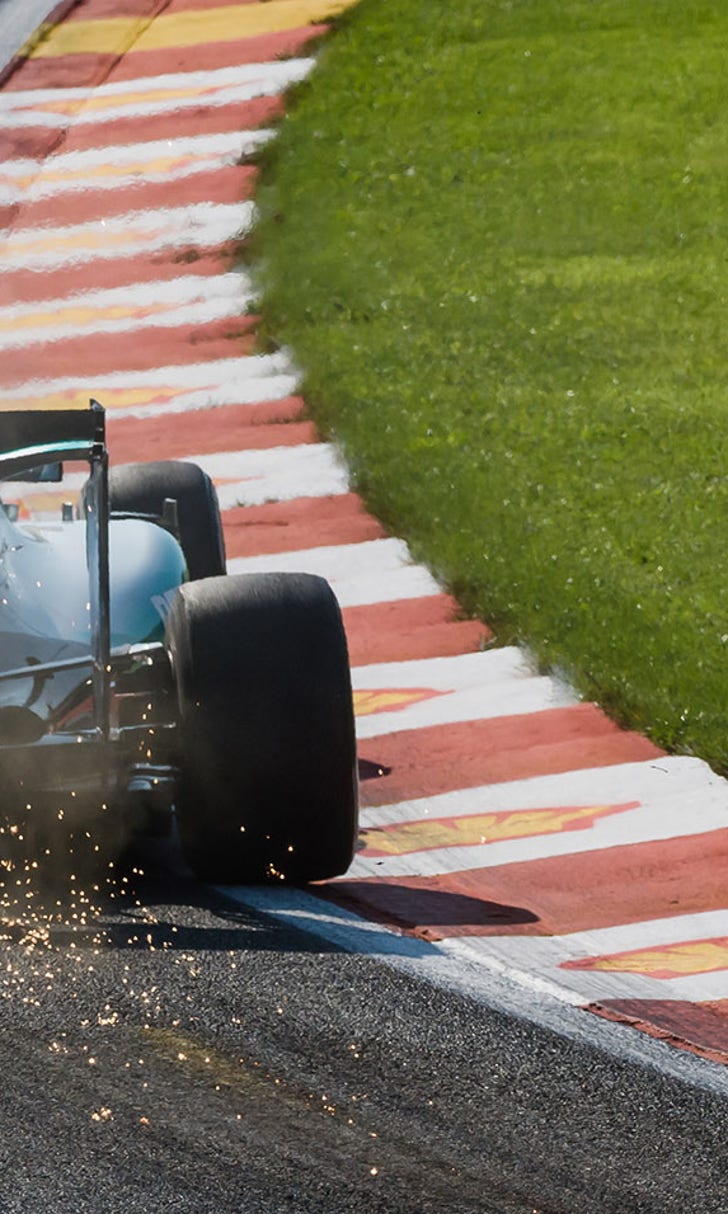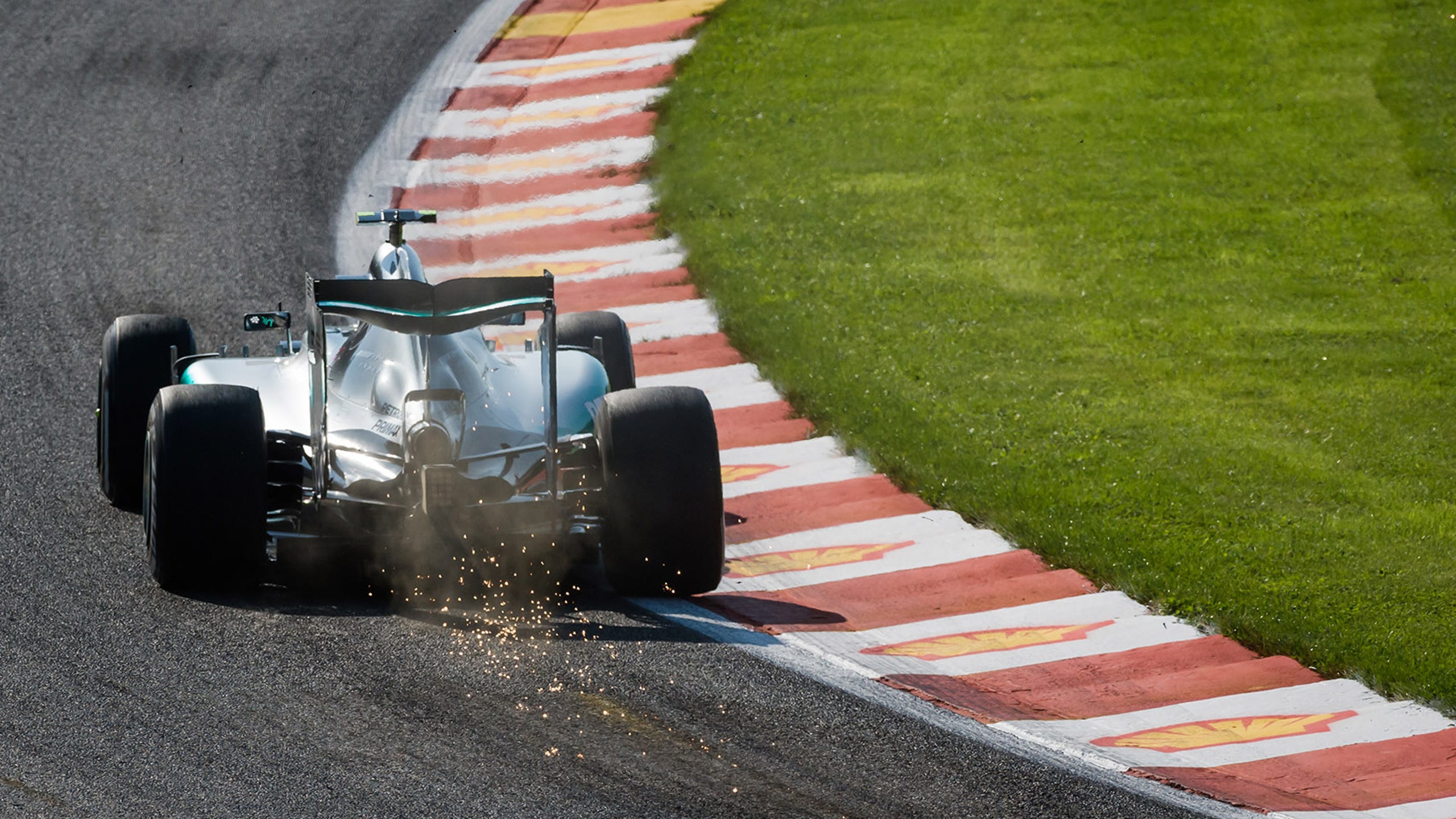 F1: Nico Rosberg tops Friday practice despite scary incident in FP2
BY foxsports • August 21, 2015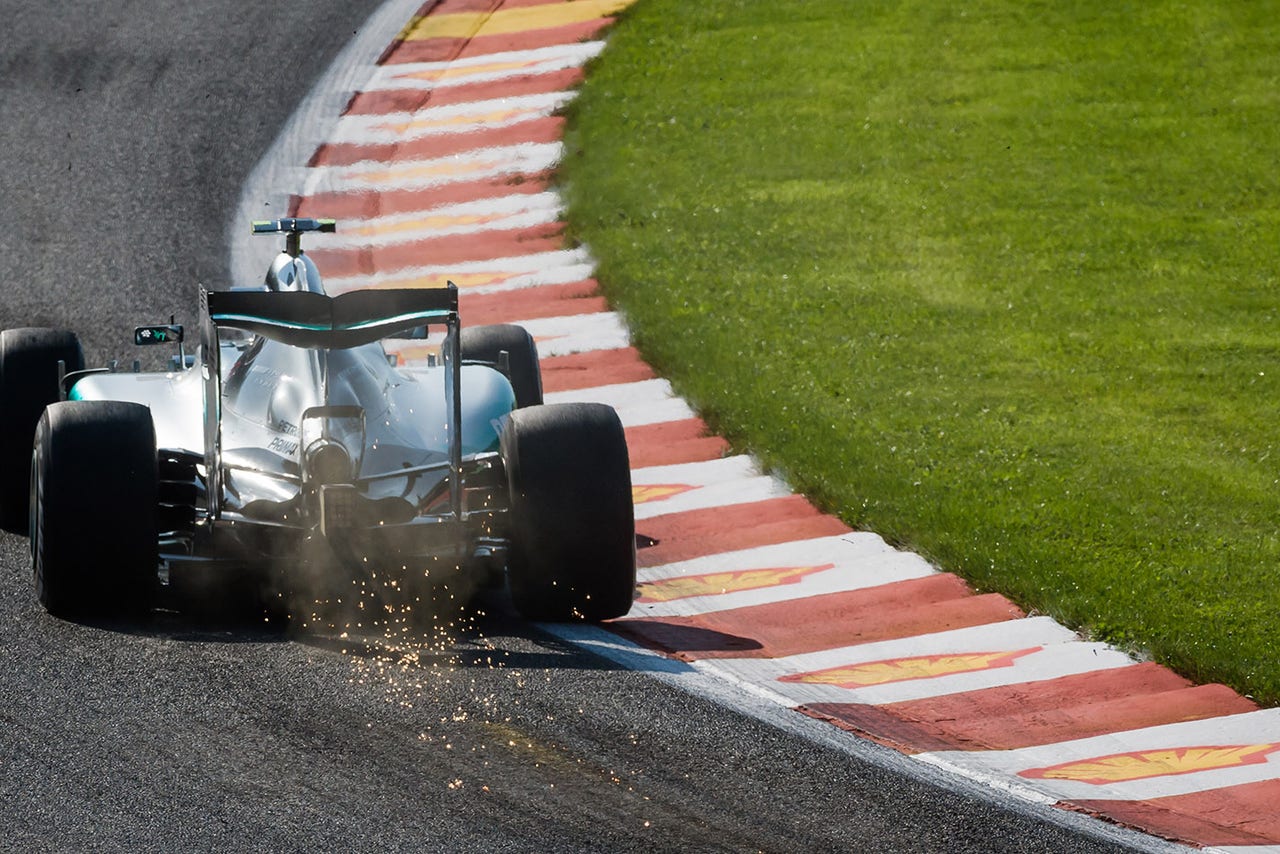 SPA-FRANCORCHAMPS, Belgium (AP) - Nico Rosberg clocked the fastest time in Friday's practice for the Belgian Grand Prix despite a scary puncture coming into one of the fastest corners of the circuit.
Rosberg's rear right tire burst as he sped into the Blanchimont corner in the afternoon session but he did not crash into any of the barriers and stopped across the outside of the track, bringing out the red flag.
"It was a shock," Rosberg said. He was traveling at more than 186 mph at the time of the incident and losing control "was not good."
"I was lucky that I did not crash into any of the barriers. It really wasn't fun," he said.
Despite the incident, Rosberg was 0.302 seconds faster than Mercedes teammate Lewis Hamilton. Rosberg also edged Hamilton in the morning session.
Mercedes chief engineer Paddy Lowe said the team would investigate what he called "a very unusual" incident. He said there seemed to be some structural damage before the tire exploded.
"It's not something I've seen before," Lowe said.
Rosberg also had engine trouble at the start of the morning session and then suffered the puncture about 25 minutes before the end of the afternoon trial.
Rosberg's wife is about to give birth and the German driver has a plane at standby to be able to attend.
Hamilton leads Rosberg by 21 points in the Formula One drivers' standing, but both Mercedes cars underperformed in the final race before the summer break in Hungary.
Red Bull's Daniel Ricciardo, who won the Belgian race last season, was third, ahead of teammate Daniil Kvyat. The performance signals a definite improvement for Red Bull, with Kvyat and Ricciardo finishing second and third, respectively, in Hungary.
"If we can stay third and fourth at this track it would be good," Ricciardo said. "It will probably be closer tomorrow as the gap from behind will close up a lot more, but let's wait and see."
Kvyat was surprised by the sunny weather since Spa is notorious for wet and cool conditions.
"The conditions were pretty unusual for Spa today, with the hot weather and we had two good sessions," Kvyat said.
Ferrari's Kimi Raikkonnen, a four-time winner in Belgium, was fifth, more than a second behind Rosberg. His teammate Sebastian Vettel, who won in Hungary before the break, was a disappointing 10th. Vettel won in Belgium in 2013.
Pastor Maldonaldo crashed his Lotus coming out of a turn in the morning session and lost his front right wheel but was not hurt.
Marcus Ericsson crashed hard into the wall in his Sauber in the afternoon but still managed to post the eighth fastest time.
Rosberg's fastest lap on the longest track (4.35 miles) in the F1 series was 1:49.385.
Ricciardo was third - 0.751 seconds slower than Rosberg - and Kvyat was more than a second off the pace.
Full FP2 results:
Full FP1 results:
---