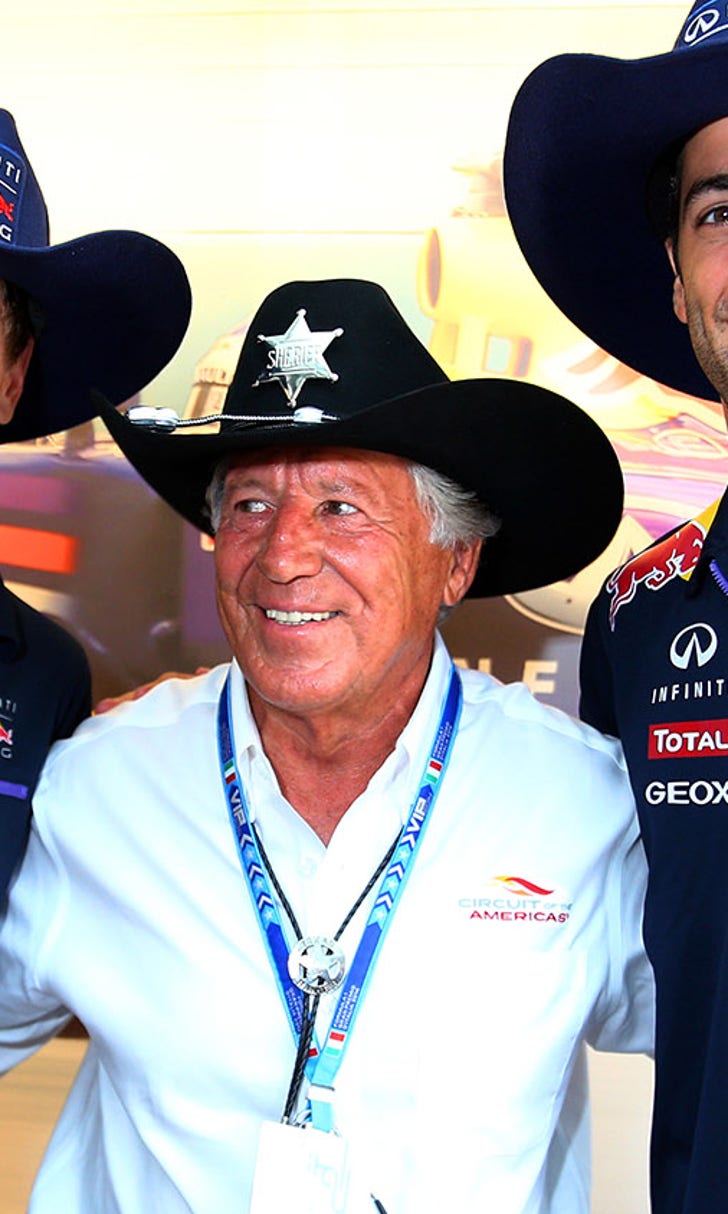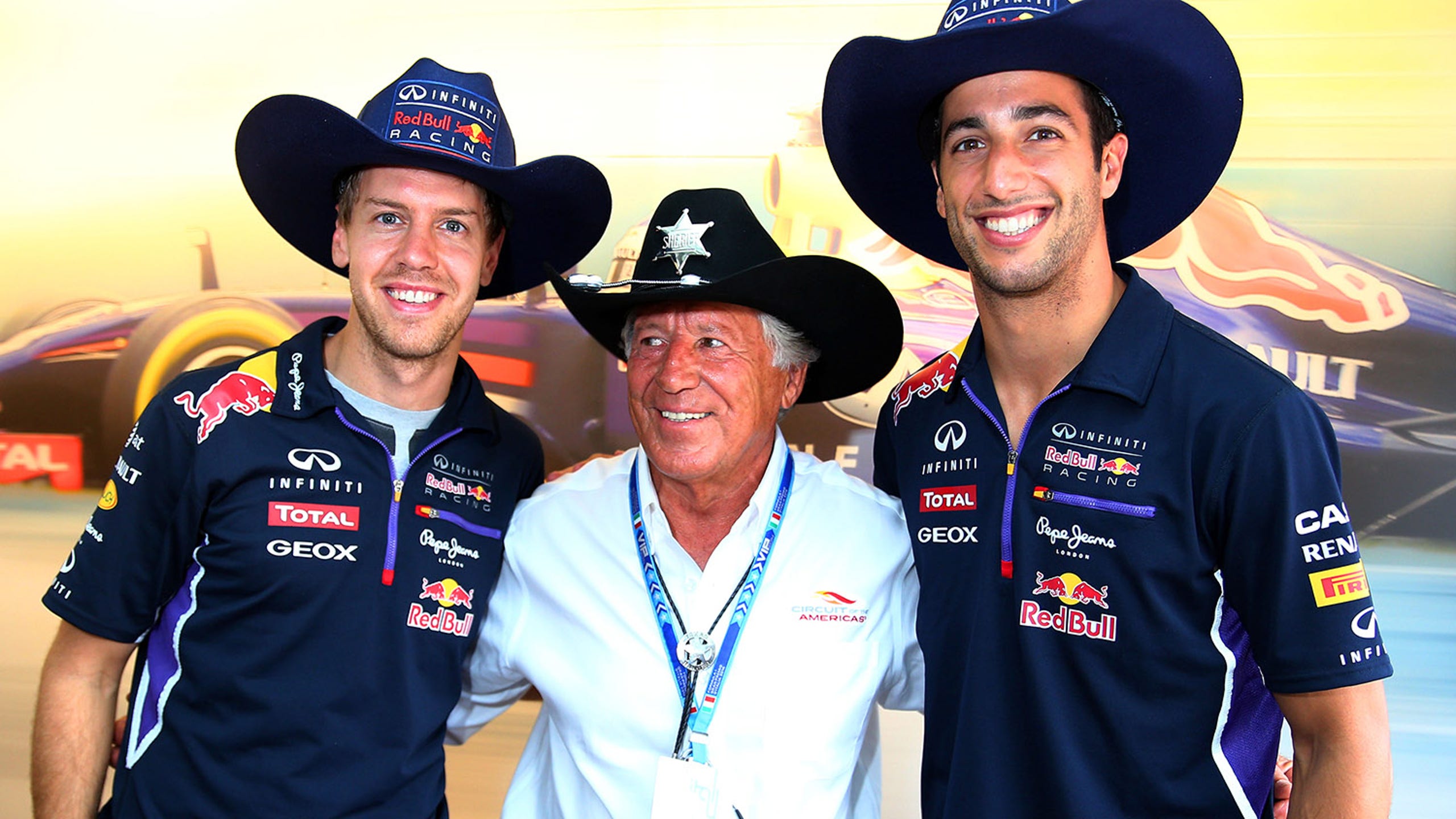 F1 needs to 'loosen up,' says Andretti
BY foxsports • October 28, 2014
Ahead of this weekend's United States Grand Prix at Circuit of The Americas, the nation's last world champion, Mario Andretti, has spoken out about the state of the sport.
F1 heads for Austin with a field of just 18 cars following the withdrawals of the Caterham and Marussia teams due to financial woes. Andretti, who serves as an official ambassador for the Austin, Texas circuit that has brought F1 back to the U.S., told Britain's The Guardian that he feels the complex technical regulations are holding the sport back.
"Formula 1 should loosen up a bit. I think they've gone slightly overboard with the technical side of the engine," said Andretti, who won the world title in 1978 with a Lotus powered by a customer Ford Cosworth engine. "And we saw in Sochi [the Russian GP] teams backing off for fuel reasons, just to make it to the end."
Andretti eagerly endorsed the idea of allowing teams to field third cars, not only as a way of solving the car-count issue but bolstering local interest at the races.
"I would love to see a team invite a third car for a special event. For the U.S. Grand Prix, say, Mercedes could invite a third car, having groomed some well-known American driver in testing, to take part as a guest competitor," Andretti said. "Can you imagine what that would do for the promotion of the event? Every newspaper in the country would write about it.
"There are ways of using a little bit of creativity to enhance and increase the interest. It's all there for the taking. It's just a question of looking at some of the stranger rules they have in F1. Some people might laugh at that, but what I'm saying is very valid. And as time goes by they may have to look at things like this. F1 should explore every angle."
Meanwhile, COTA President Jason Dial added his voice to the widening chorus urging F1 to improve its promotional efforts via social media, which the sport's chief executive Bernie Ecclestone has been reluctant to do.
"I'd like to see F1 taken off the track and be more about engagement. There is real upside in the brand really growing, in terms of accessibility and digital social engagement," Dial told The Guardian. "I think these type of things could really move the needle. From a business standpoint I want to engage our fans, and I want to build the fan base. I want to make it younger. I want to grow the pie.
"From a product offering standpoint, accessibility is something that really plays well in the U.S. market. Fans love to be close to the drivers and the machines. This is incredible technology. It's one of the sport's core equities. People love watching from afar but if they can get up close, so much the better. We've experienced that here in other events."
The restlessness of F1 team principals over F1's lax engagement in social media, which followed widespread reports of the sport's declining popularity in Europe, is part of a wider dissatisfaction with F1's principal shareholders CVC Capital. CVC is estimated to have made $8.2 billion from its F1 investment since 2006, but critics complain the private equity company has failed to channel those profits back into the sport.
"I think they (CVC) have done an absolutely awful job," Bob Fernley, Force India's deputy team principal, told The Guardian. "In my view they are the worst thing that has ever happened to Formula 1. They have done nothing whatsoever for the sport."
---