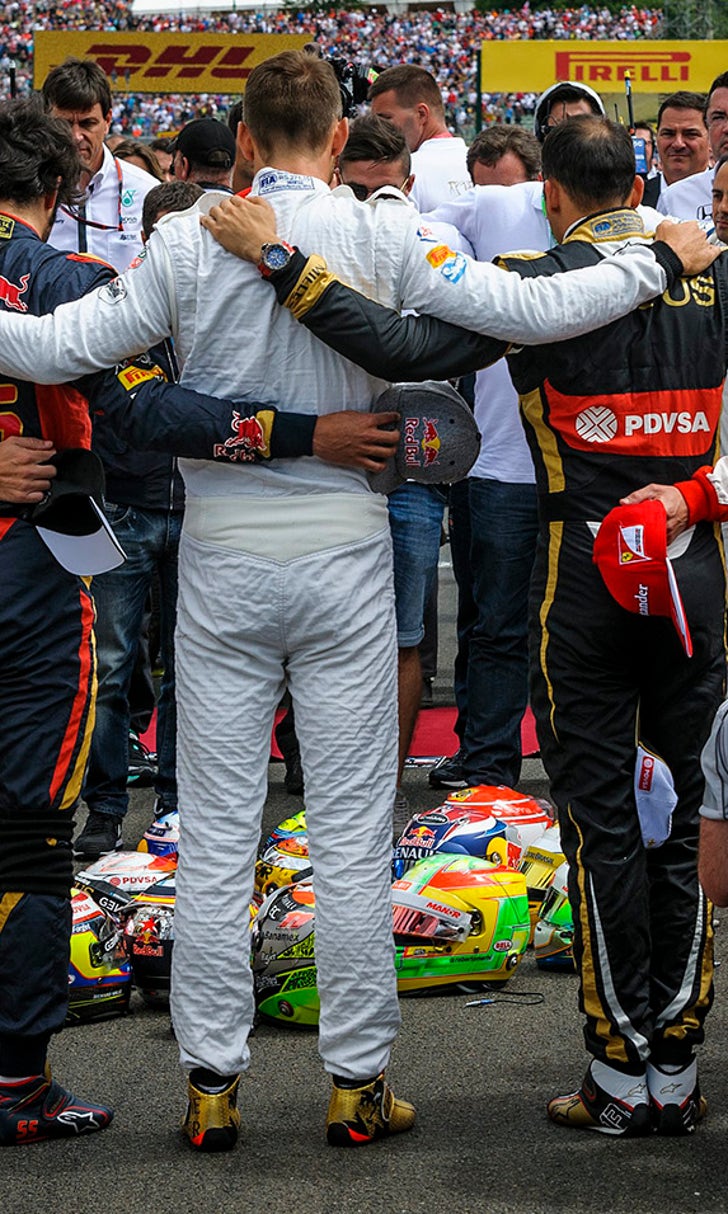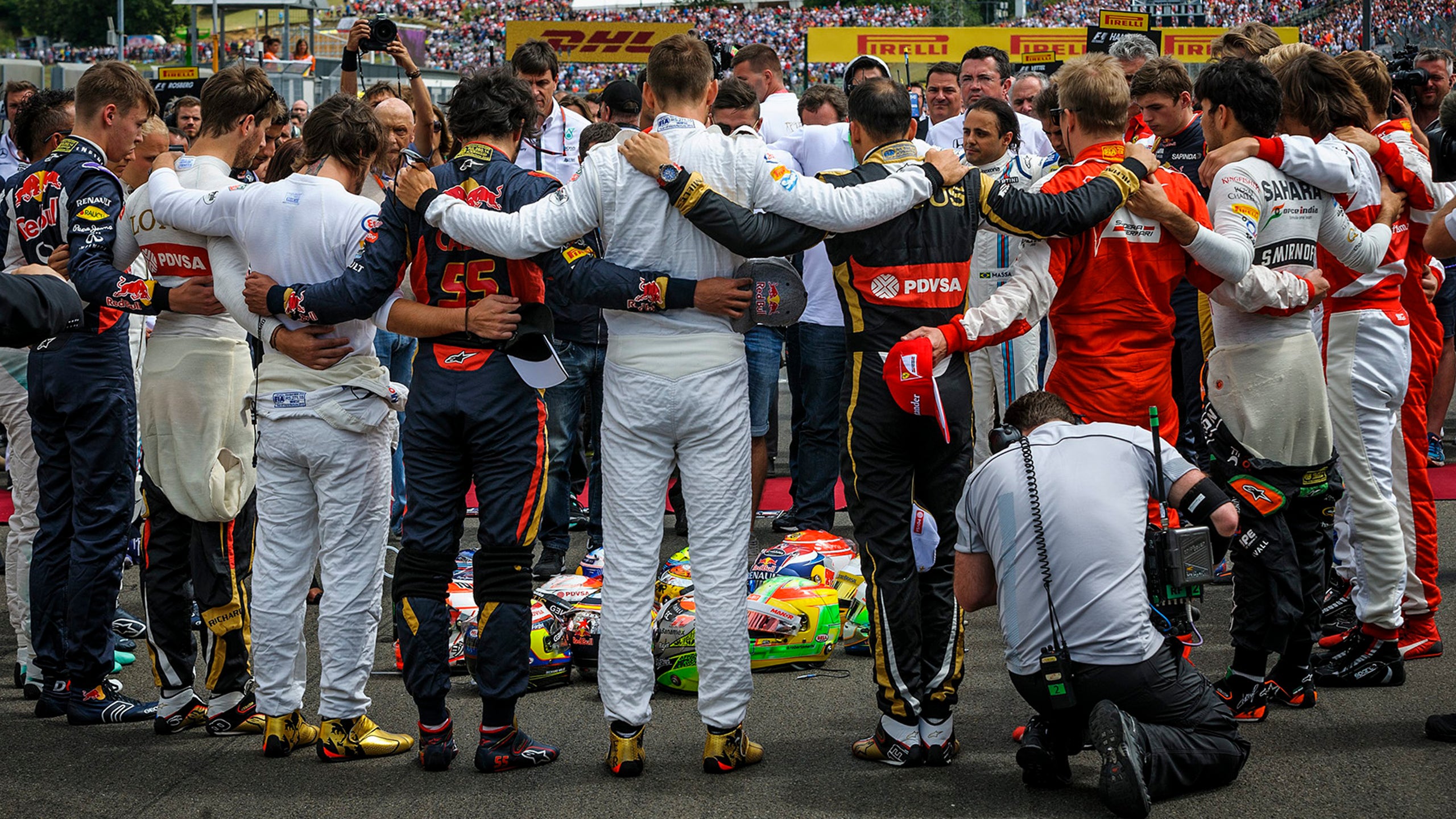 F1: Minute of silence held for Bianchi ahead of Hungarian GP
BY foxsports • July 26, 2015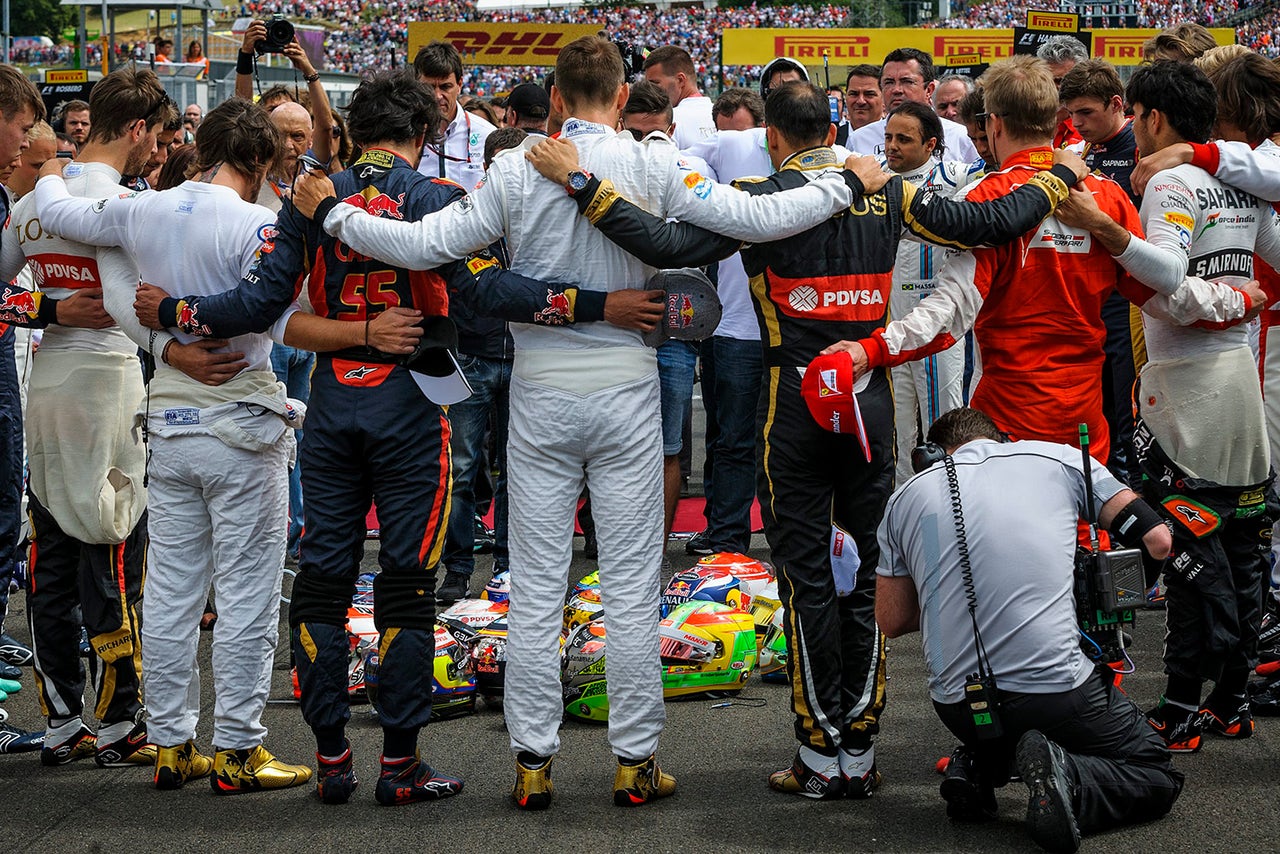 BUDAPEST, Hungary (AP) A poignant minute's silence was held in honor of Jules Bianchi before the start of the Formula One Hungarian Grand Prix on Sunday, with drivers forming a ring and placing their race helmets on the ground.
Bianchi's mother Christine and father Philippe, brother Tom and sister Melanie were asked by the drivers to join them in the ring as they all linked arms on the Hungaroring grid to remember Bianchi. The French driver died last week from injuries sustained in a head-on crash at the Japanese Grand Prix last October.
Drivers have worn tributes such as ''Ciao Jules'' or ''JB 17'' - Bianchi's initials and car number - this weekend as part of tributes to Bianchi, who was 25.
Several drivers shook hands or hugged the Bianchi family, who were invited to the circuit by Formula One boss Bernie Ecclestone.
Brazilian driver Felipe Massa, visibly shaken, had his right arm tightly wrapped around the shoulder of Bianchi's father, while two-time F1 champion Fernando Alonso - who grew close to Bianchi when the Frenchman was a Ferrari test driver - gazed into the distance thoughtfully as a singer performed a remembrance song.
Assembled together in a thick line of red-suited bodies, Bianchi's Manor Marussia team stood behind a big sign which simply read ''We Miss You Jules.''
The only sound to be heard, apart from the solemn strains of the small group of musicians, was the flutter of a helicopter overhead draping the Hungarian flag over the assembled group of mourners.
After the impeccably observed silence, fans broke out into loud and sustained applause.
---