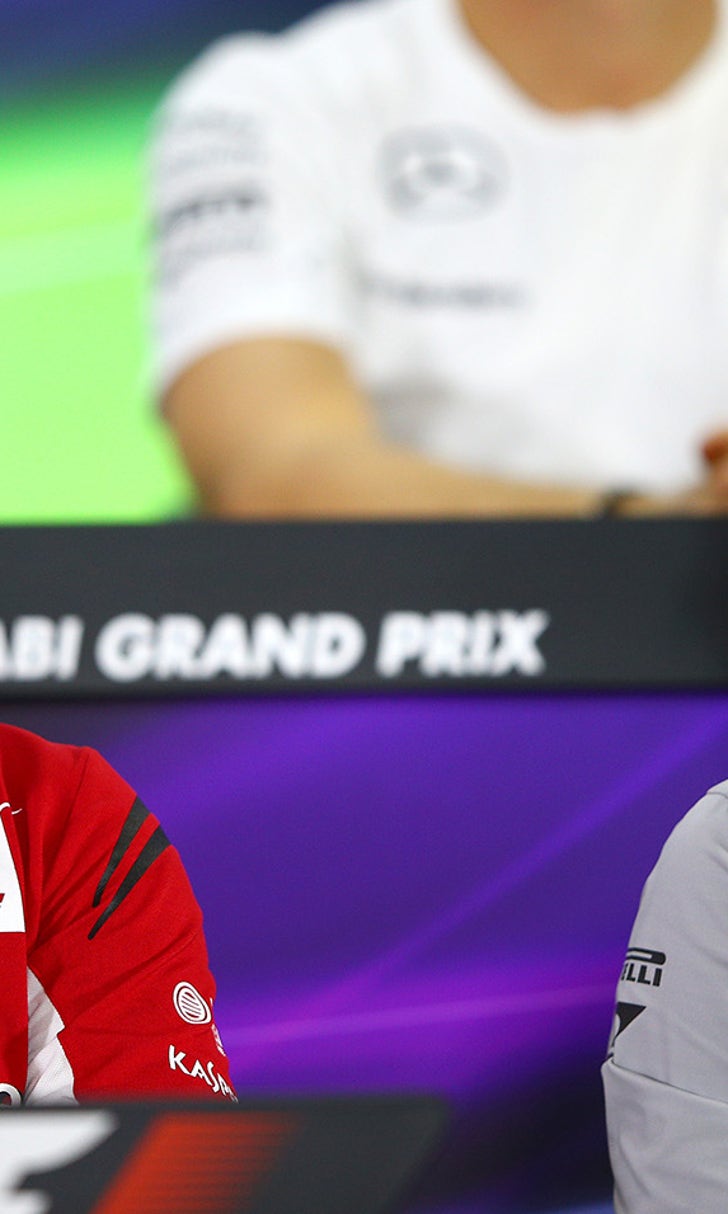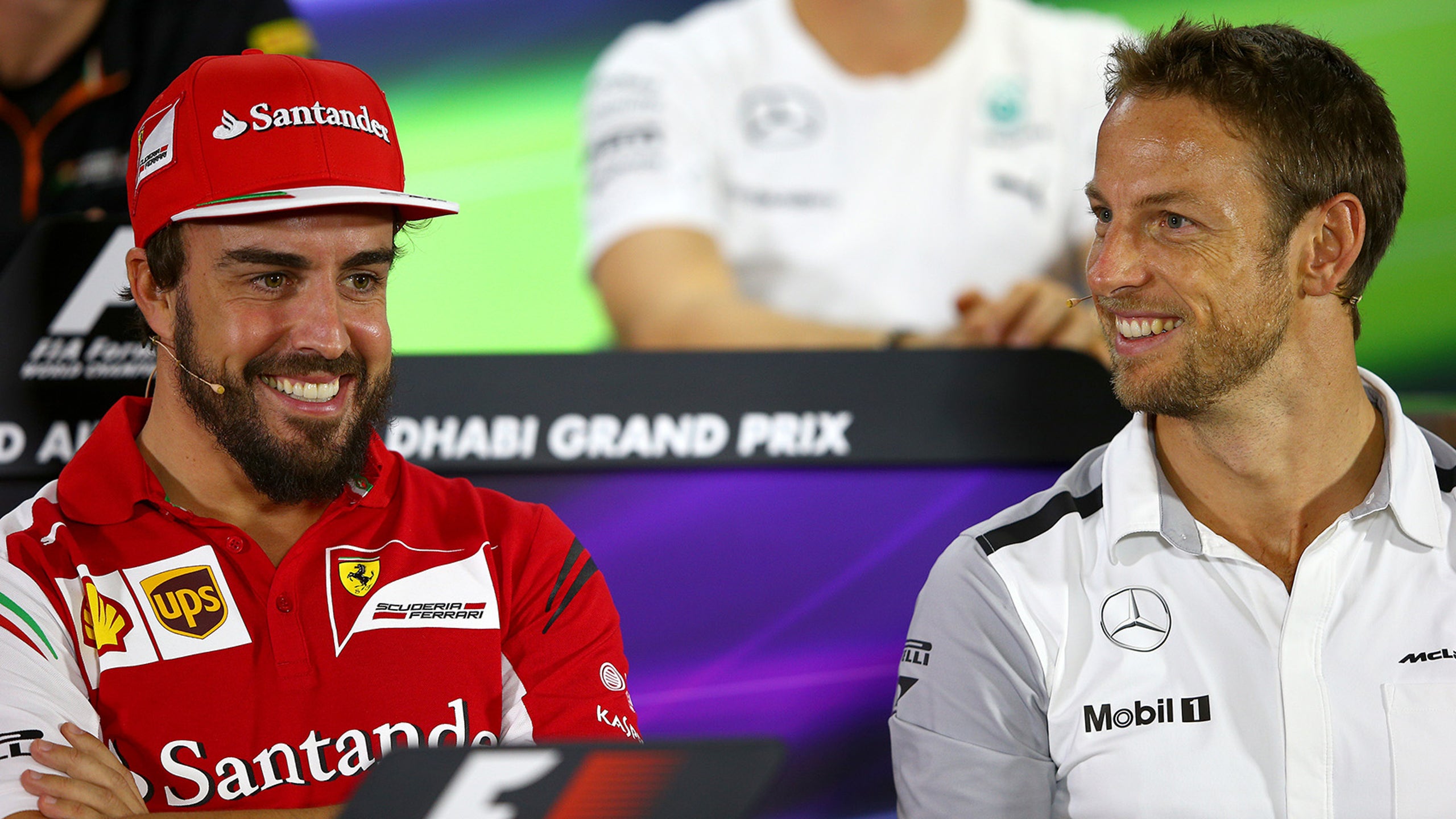 F1: McLaren confirms Button to team with Alonso for 2015
BY Adam Cooper • December 11, 2014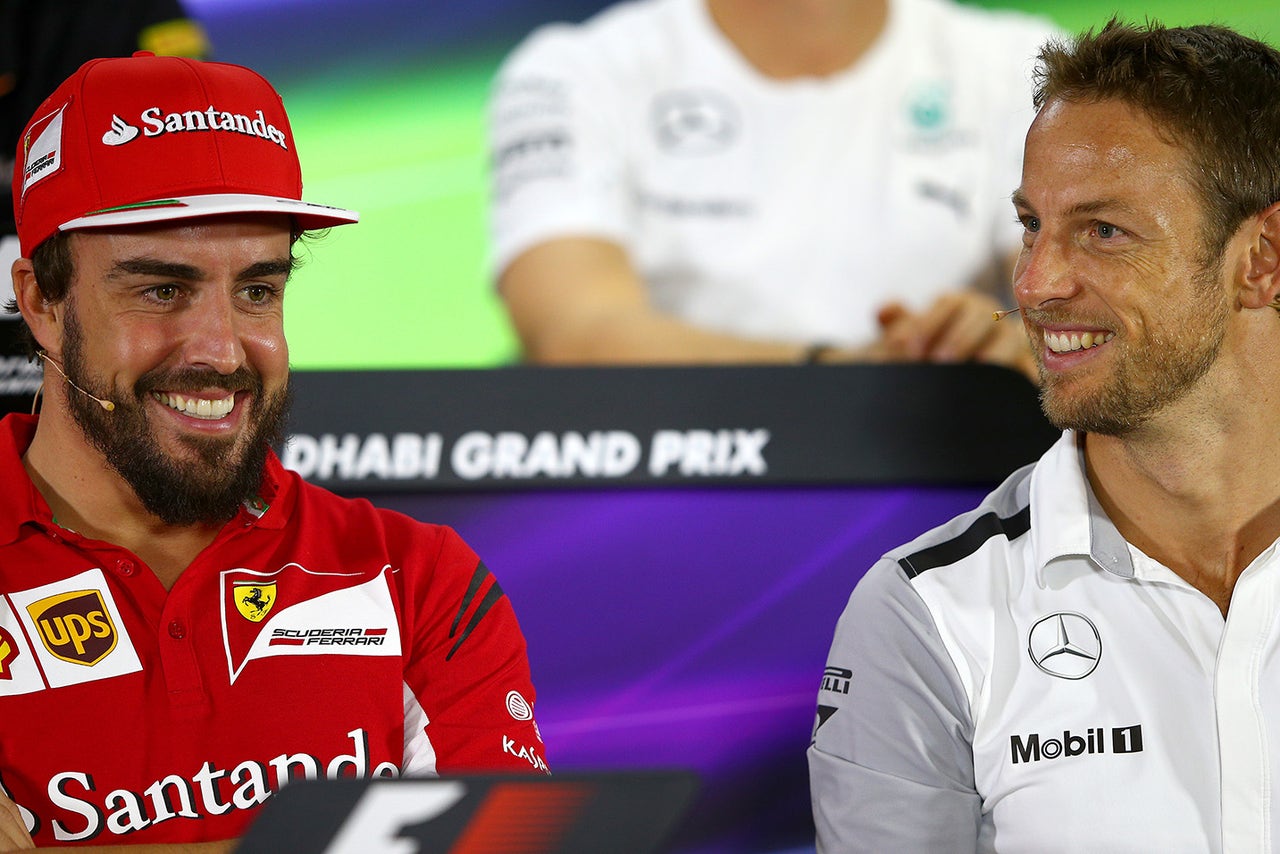 McLaren has finally confirmed that Fernando Alonso and Jenson Button will be the team's race drivers in 2015.
The news comes after weeks of speculation about whether Button or Kevin Magnussen would retain their race seats alongside the Spaniard.
Alonso and Button were teammates at Renault in 2002 when the former was reserve driver. He was promoted to a race seat for 2003, and Jenson moved to BAR.
Magnussen continues on the role of test and reserve driver and clearly still has the opportunity to bounce back to a race seat - although he faces strong competition from Stoffel Vandoorne. Among those to have raced in F1, dropped into a test role and returned to have a successful career are Alonso, Mika Hakkinen and Felipe Massa.
"We signed Fernando a little while ago, but we decided not to announce the fact until we had also re-signed Jenson as his teammate," said Dennis. "For many reasons our negotiations with Jenson took quite a long time, but, now that they have been concluded, we are confident that our collaboration with him will continue to thrive in the future every bit as well as it has in the past. Make no mistake about it, Jenson is 100 percent committed to McLaren-Honda, to Formula One, and to winning.
"As a pair, he and Fernando are supremely experienced. Fernando has started 234 grands prix, has converted 32 of those starts to victories, has stood on a grand prix podium 97 times, and has won the drivers' world championship not once but twice. He is a class act.
"He is 33 – which, for an athlete as physically fit as he is, constitutes a Formula One driver's professional prime of life. Moreover, he is old enough to be experienced and expert, yet young enough to be enthusiastic and energetic. I therefore firmly believe he will deploy those four e's – experience, expertise, enthusiasm and energy – to drive forward McLaren-Honda's on-track success next season and for quite a few seasons to come. 
"As for Jenson, at 34, he is every bit as fit as Fernando but even more experienced: he has started 266 grands prix, has won 15 of them, and has stood on a grand prix podium 50 times. He, too, is an ex-world champion, and is one of the smoothest and fastest guys out there.
"To sum up, Fernando and Jenson have started a combined total of precisely 500 grands prix between them – a mighty aggregate – and have won 47 of them.
"I can safely say, therefore, that we now have by an order of magnitude the best driver line-up of any current Formula One team.
"Finally, I want to thank and pay tribute to Kevin, who has done a great job this season and will continue to be an integral part of our team. He will be our test, reserve and third driver, and remains an excellent prospect for the future."
---