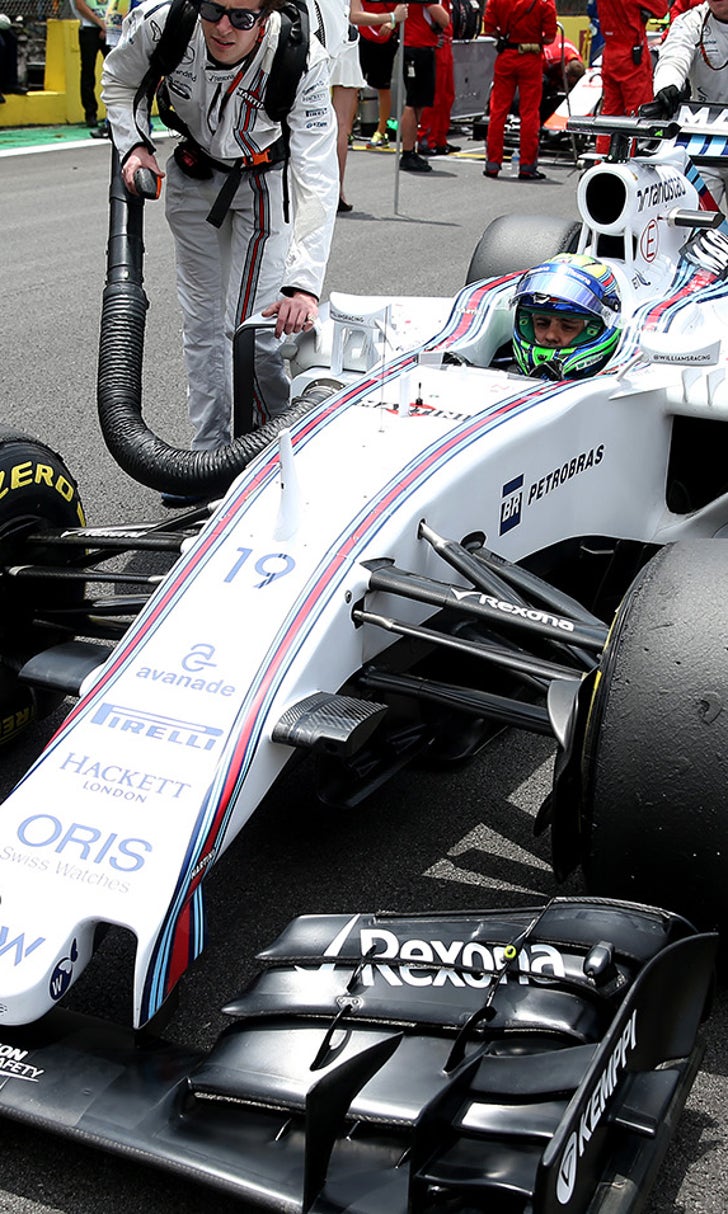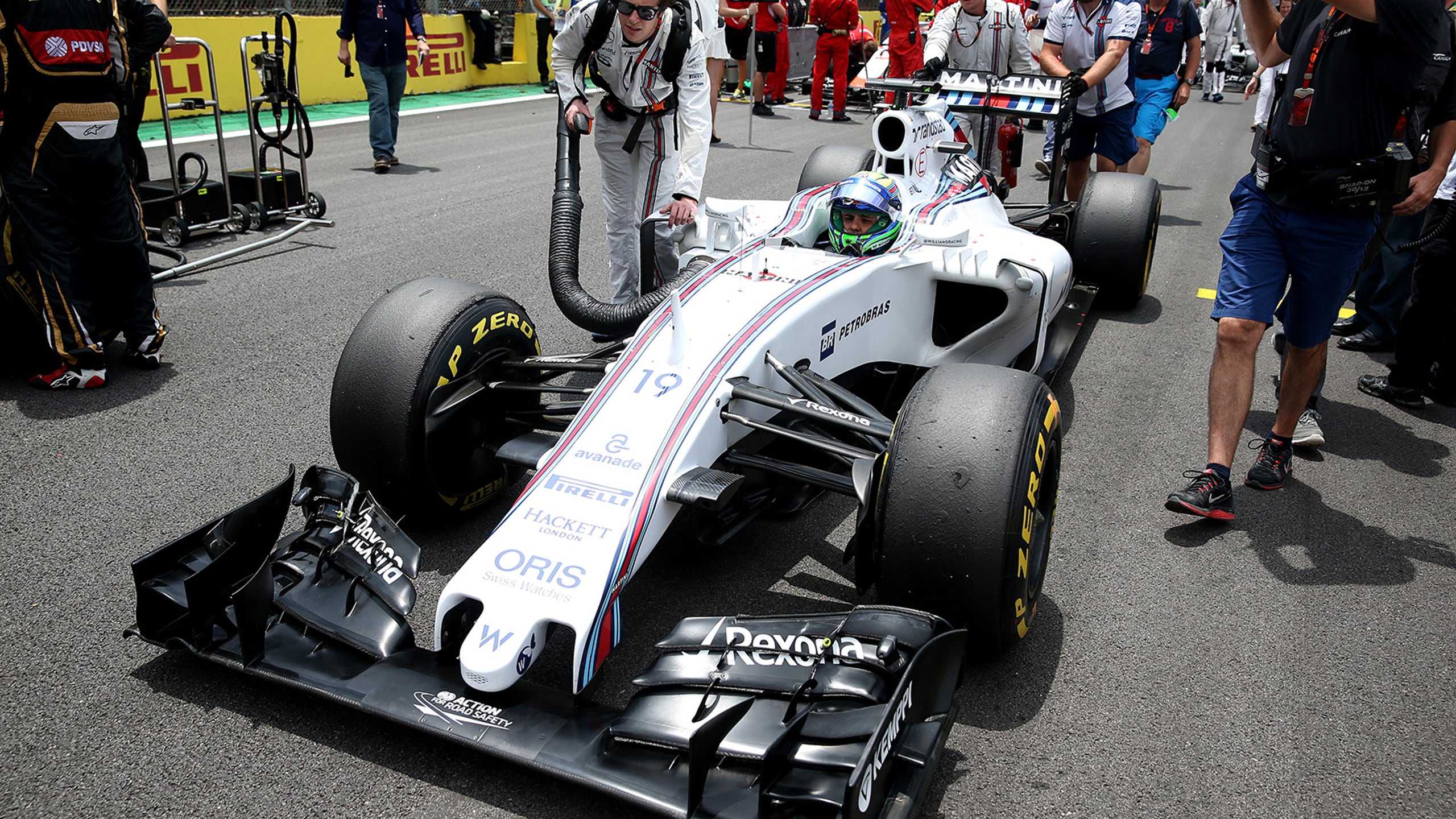 F1: Massa loses eighth place in Brazil due to grid infraction
BY Adam Cooper • November 15, 2015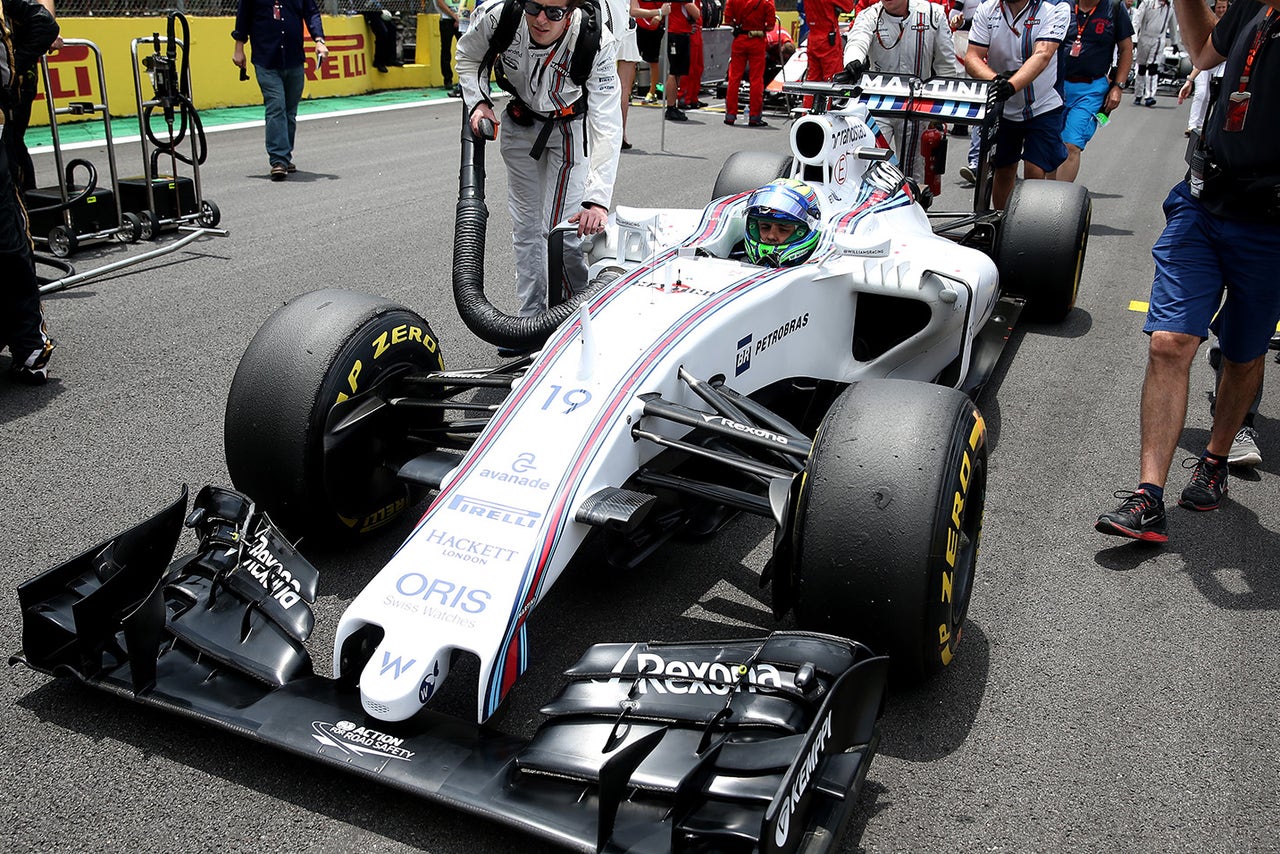 Felipe Massa has been excluded from the results of the Brazilian Grand Prix for a tire infringement, resulting in the loss of his eighth place finish
The decision benefits Romain Grosjean, Max Verstappen and Pastor Maldonado - moving up to eighth, ninth and 10th place respectively.
However, the Williams team has appealed, and Massa might yet be reinstated after a hearing.
Massa violated tire temperatures and pressures limits, which is checked on the grid before the start of the race. This is a recently introduced procedure, intended as a safety measure to stop teams from running excessively low pressures.
Massa's right rear was found to be at 137 degrees Celcius (278.6 degrees Fahrenheit), a huge 27 degree above the prescribed maximum of 110 degrees Celcius (230 degrees Fahrenheit). The pressure was 20.6 psi, which was 0.1 psi above the limit set for Interlagos.
The Williams team has contested the FIA's figures and insists that its own data shows the tire was in the legal range the whole time.
In essence, the FIA and Pirelli are concerned that teams can use high blanket temperatures on the grid to make the pressures legal - and when the temperatures drop, the pressures fall and provide a performance benefit.
---
---