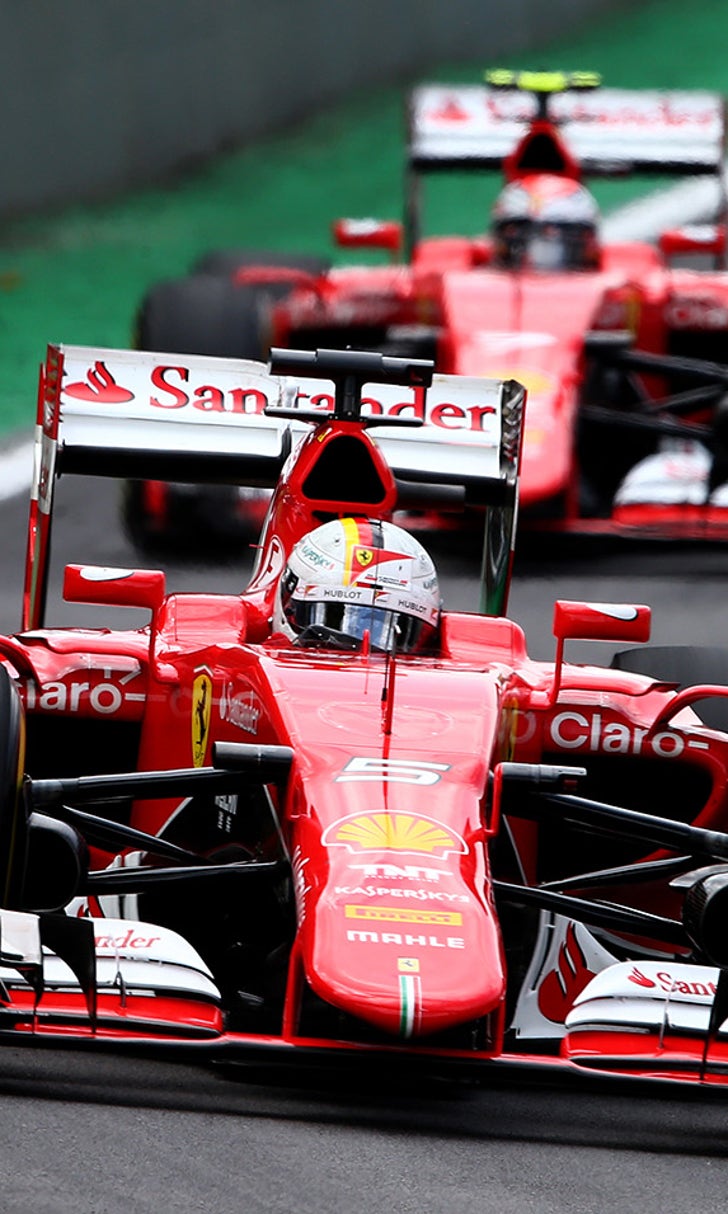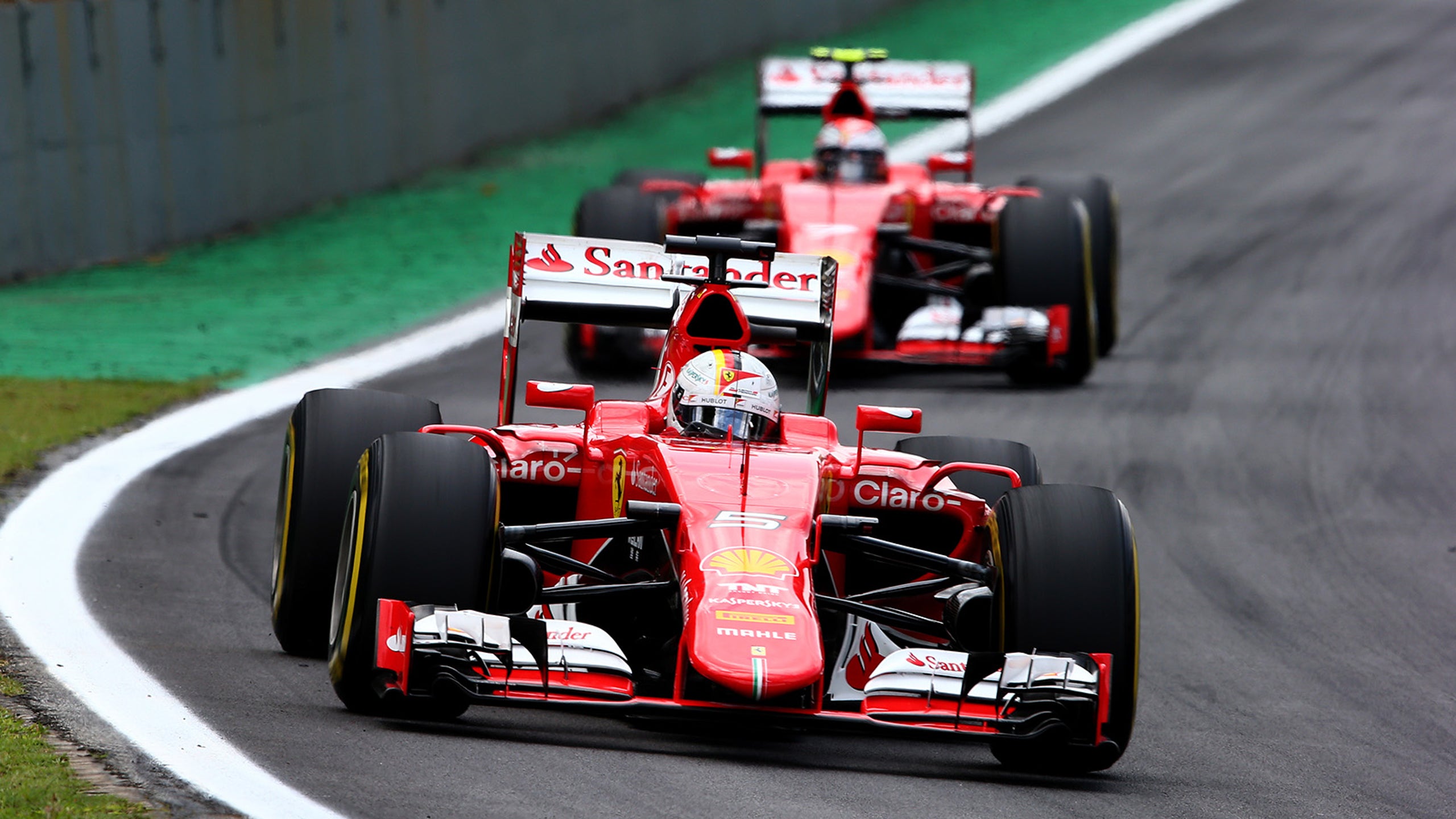 F1: Ferrari wants to be a favorite heading into 2016, says Vettel
BY Adam Cooper • November 16, 2015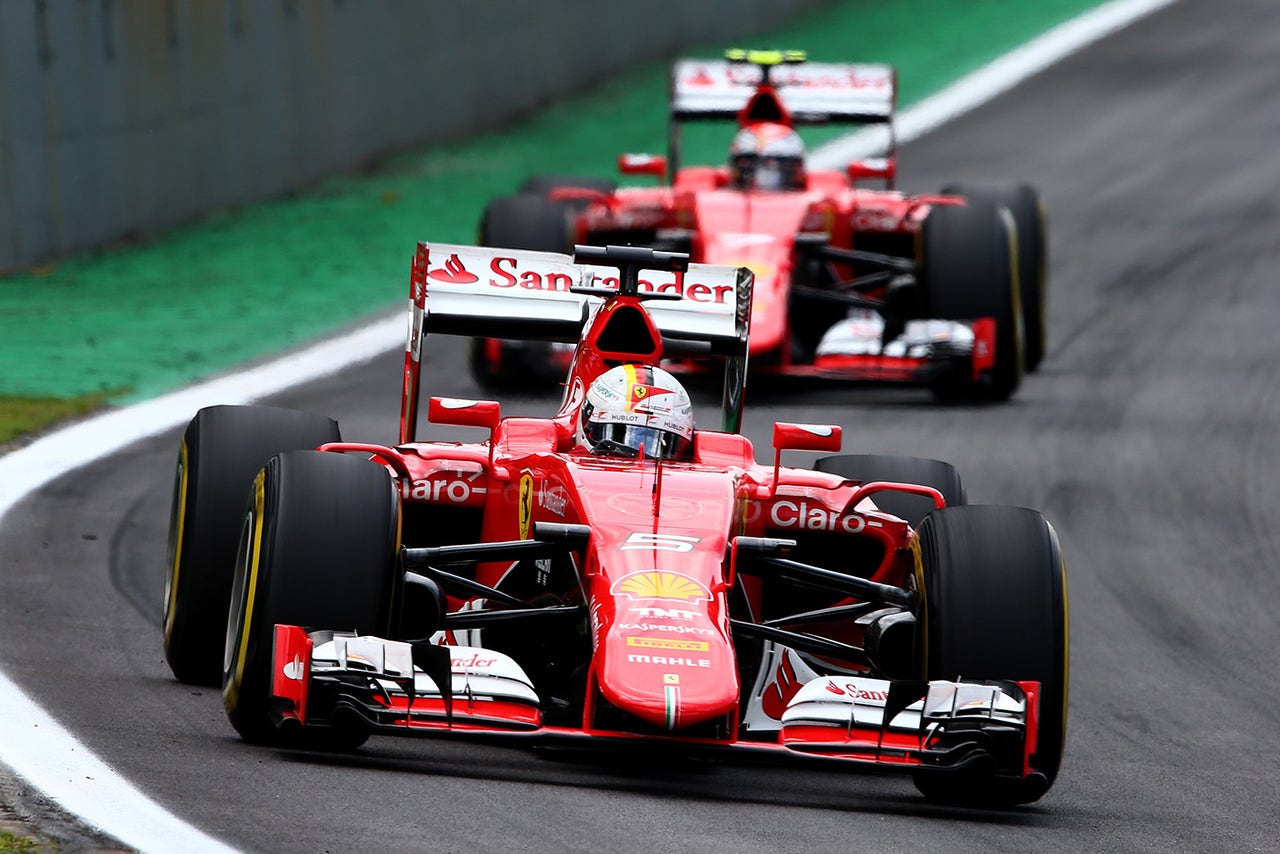 Rather than having to rely on problems for Mercedes, Sebastian Vettel says Ferrari want to be one of the favorites in 2016.
In Brazil, Vettel enjoyed one of his most competitive outings of the season in a straight fight with Mercedes, finishing 14 seconds behind race winner Nico Rosberg.
However, Vettel is keen to seeing bigger progress.
"I think overall, it's true that we are closer compared to Australia," Vettel said. "Obviously, Malaysia was a bit different for us, but I think in general, if you look at the beginning of the season to now we are a lot closer.
Vettel gave credit to the engine department, as Ferrari has been able to compete with Mercedes sporadically throughout the season.
"I think in Mexico - obviously my race didn't go too well - but I think the pace was strong," Vettel said. "That's due to hard work.
"We've improved on the engine side, the motoristi in Maranello have done a miracle this year. We have raised our game but yeah, for sure we want to be closer - ideally ahead next year."
Although Ferrari has made strides this season, Vettel hopes they can compete with the Silver Arrows on a regular basis next year.
"That's a massive step, but that's the challenge and that's the target for next year," Vettel said. "We know we set high targets, but in the end we want to be favorites going in and not hoping for something to happen in front to benefit."
Vettel said that Brazil was clear proof of an improvement.
"In the end, I think we had good speed," Vettel said. "We were in clean air - catching a little bit.
"Then again, it's difficult to say how much Nico [Rosberg] was controlling with Lewis [Hamilton] behind."
With the season finale coming up in Abu Dhabi in two weeks, Vettel hopes to keep up the momentum and propel success into 2016.
"We were closer than many, many races previously," Vettel said about his result in the Brazilian Grand Prix.
"I think it's a good effort and shows our real standing right now."
Click HERE for more F1 news and features
---
---