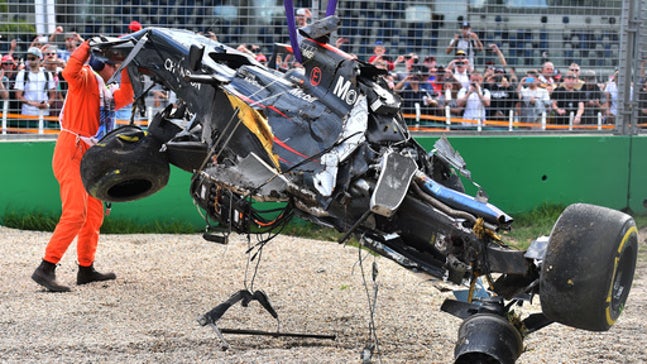 Dramatic Alonso, Gutierrez collision suspends Australian GP
Published
Mar. 20, 2016 3:16 a.m. ET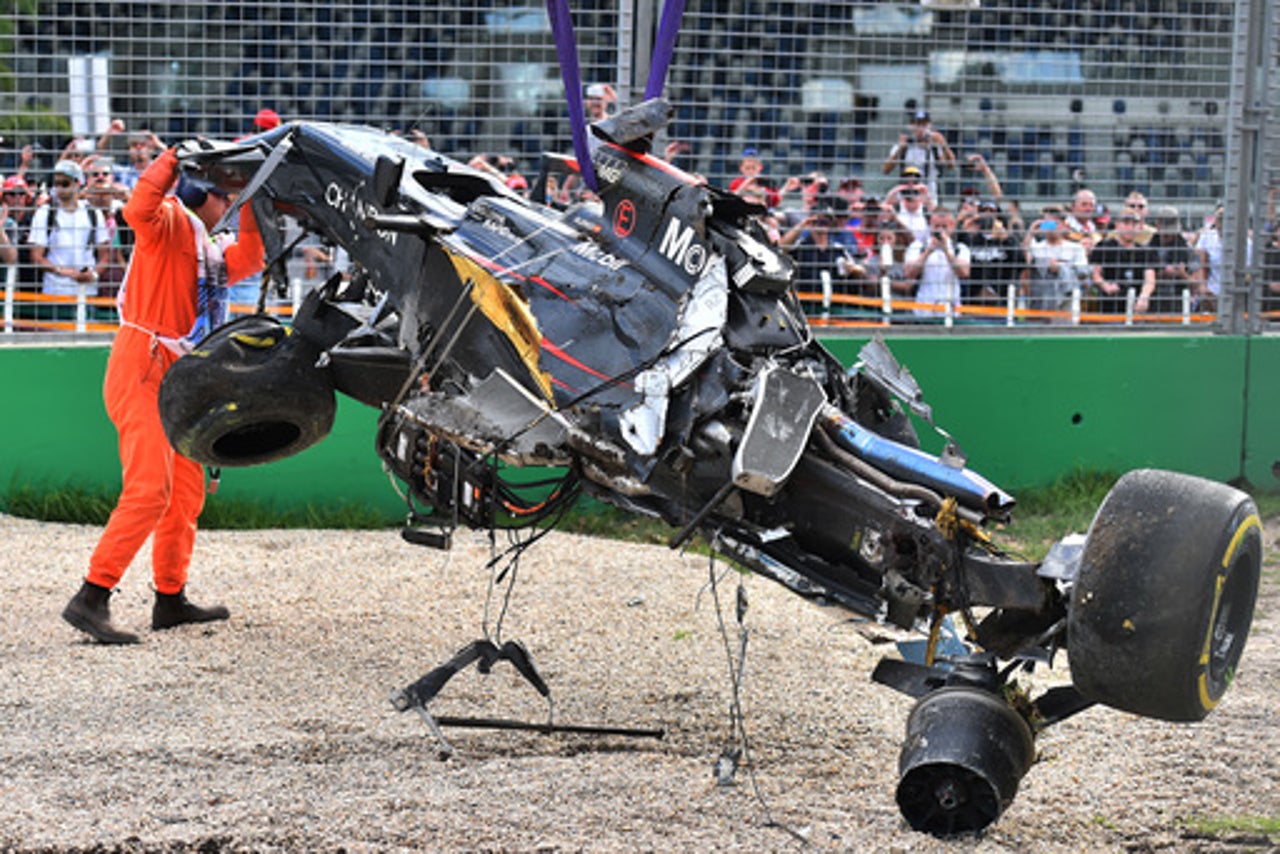 MELBOURNE, Australia (AP) Fernando Alonso and Esteban Gutierrez have both walked away from a dramatic high-speed crash that flipped Alonso's car twice and caused a suspension of the Australian Grand Prix on Sunday.
Alonso's McLaren rammed into the back of Gutierrez's Haas, causing the Spanish driver to flip over twice at high speed, leaving his car in a crumpled wreck.
Alonso walked gingerly from the wreck, and shook hands with Gutierrez, who was clearly worried about his fellow driver's well-being.
The incident happened on lap 19 of the opening race of the Formula One season, bringing out red flags and a 22-minute suspension in the action.
---