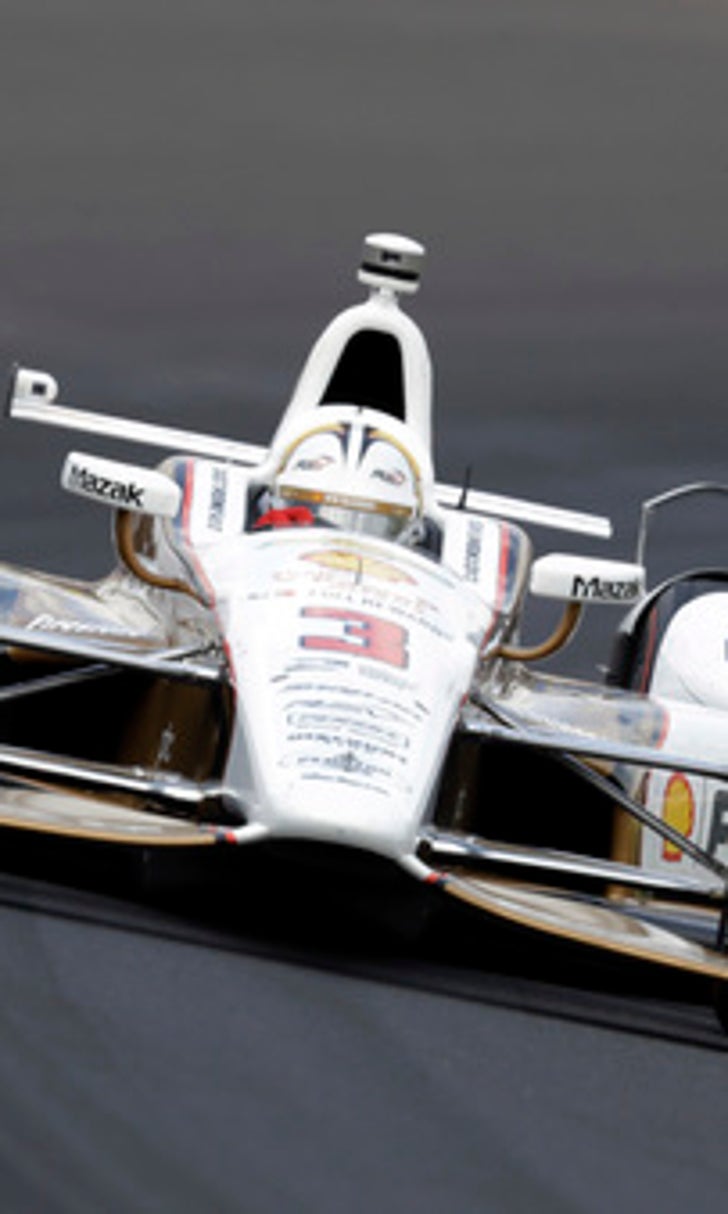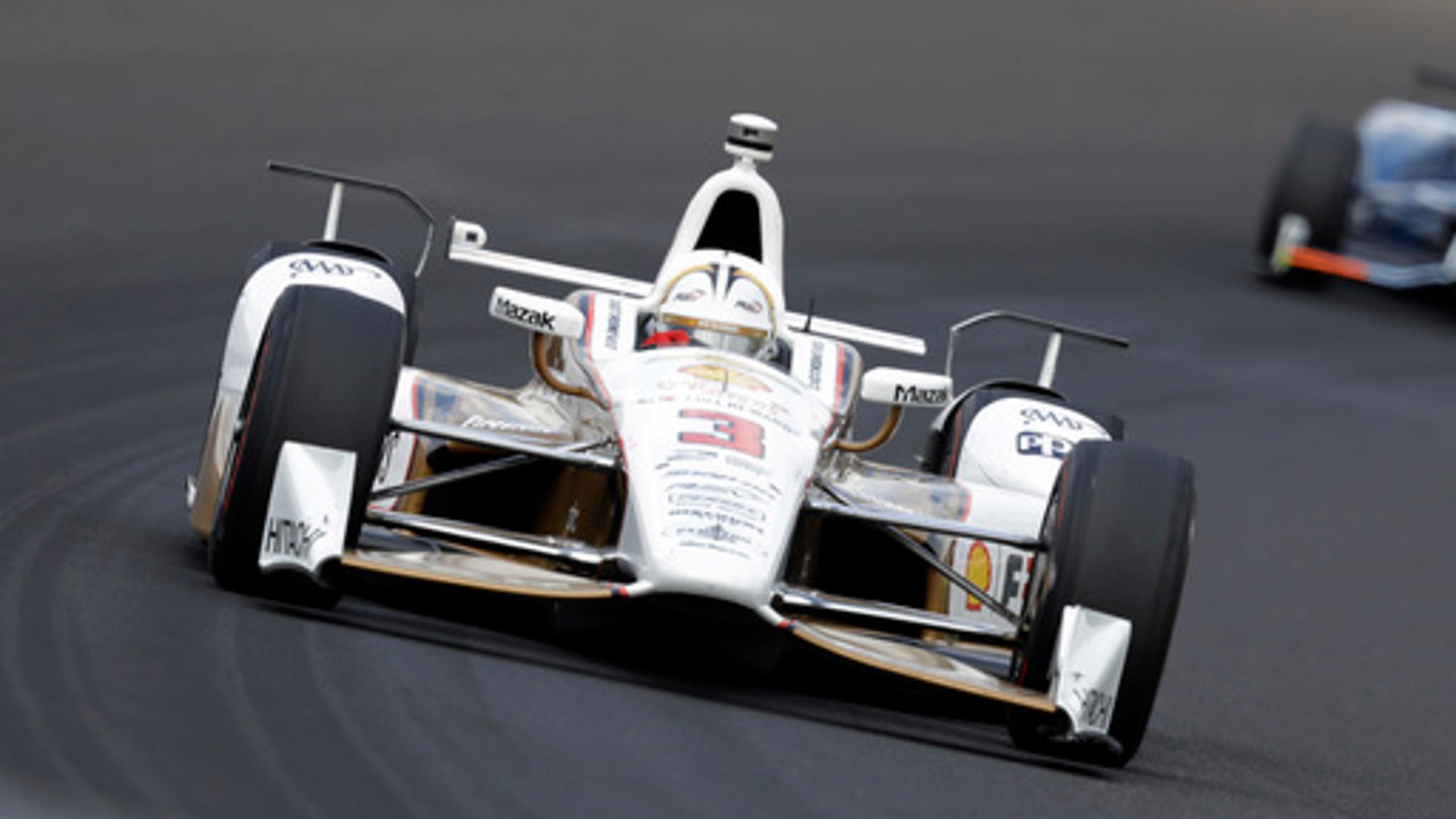 Castroneves runs near-perfect race, ends 2nd again at Indy
BY AP • May 28, 2017
INDIANAPOLIS (AP) Helio Castroneves insisted all week he had a car that could win the Indianapolis 500.
He almost got it right.
The three-time race winner charged through the pack from the No. 19 starting spot Sunday, barely avoided two crashes, overcame a broken winglet and a drive-thru penalty, only to back off one last pass because of worn tires with two laps to go. He never got another chance to slingshot his way past Japan's Takuma Sato and wound up settling for a record-tying runner-up finish rather than celebrating a record-tying victory.
''Yes, it's tough to accept after so many things happened,'' said Castroneves, who became the seventh driver to finish second three times at the 2.5-mile oval. ''Finishing second again sucks. So close to get the fourth (win), but I'm really trying, I will not give up this dream. I know it's going to happen.''
He's now 0 for 8 in his attempt to join A.J. Foyt, Al Unser and Rick Mears as the only four-time Indy 500 winners.
The Brazilian did everything in his power to end the streak Sunday, he just didn't quite have the wheels to do it.
Racing down the front straightaway side-by-side with Sato as Lap 198 ended and Lap 199 began, Castroneves momentarily pulled ahead of Sato - bringing a roar from the crowd. But fearing he would wind up in the wall, Castroneves lifted as Sato sped past and waited for a second chance that never materialized.
Castroneves finished 0.2011 seconds behind Sato, leaving him exactly 0.5601 seconds short of three more Indy wins.
''When I was seeing each Honda going away, I'm like, `Here we go.' That's what I said,'' Castroneves said, referring to the stronger engines that proved less durable all month. ''They gave the good engine to Alonso, but they gave the meaning engine to Takuma Sato.''
It wasn't a complete loss for Team Penske or Castroneves, whose had the best showing from the five-car team over the last two weeks.
Only one of the team's five drivers, Will Power, qualified in the top half of the 33-car field. The Australian was knocked out after getting collected in a four-car crash on Lap 184. American Josef Newgarden dropped out of contention when his car stalled as he tried to avoid the same crash.
France's Simon Pagenaud was never a contender Sunday, and two-time 500 winner Juan Pablo Montoya, of Colombia, led only two laps and finished sixth.
''We had our cars in the top 10 up and until the accident, we were in good shape,'' Roger Penske said. ''But then again we just didn't have the outright speed we needed. The Hondas had a little bit more.''
Castroneves, meanwhile, overcame an adventurous race in which he somehow escaped a rebound collision with Jay Howard on Lap 53 and then watched Scott Dixon fly into the air after he couldn't avoid Howard's sliding car.
On Lap 75, he was penalized for jumping a restart, a call Castroneves contended might have been wrong.
Had he avoided the damage after Howard's car tapped his or the penalty, Castroneves might have made his way back to victory lane.
He almost did anyway. With six laps to go, Castroneves made an incredibly risky outside pass of race leader Max Chilton only to watch Sato retake the lead with five laps to go.
Castroneves spent the rest of the race playing cat-and-mouse with Sato and nearly had him just as the second-to-last lap began.
''Actually when I went past, I think with three laps to go, on the outside, I knew I would make it,'' Castroneves said. ''As soon as I started turning, the car started pushing. I'm like, `Oh, this is going to be a problem.' Then I thought it would create momentum for us, but unfortunately not even that. I wasn't even able to get that. So really a shame.''
---
More AP auto racing: http://racing.ap.org
---
---