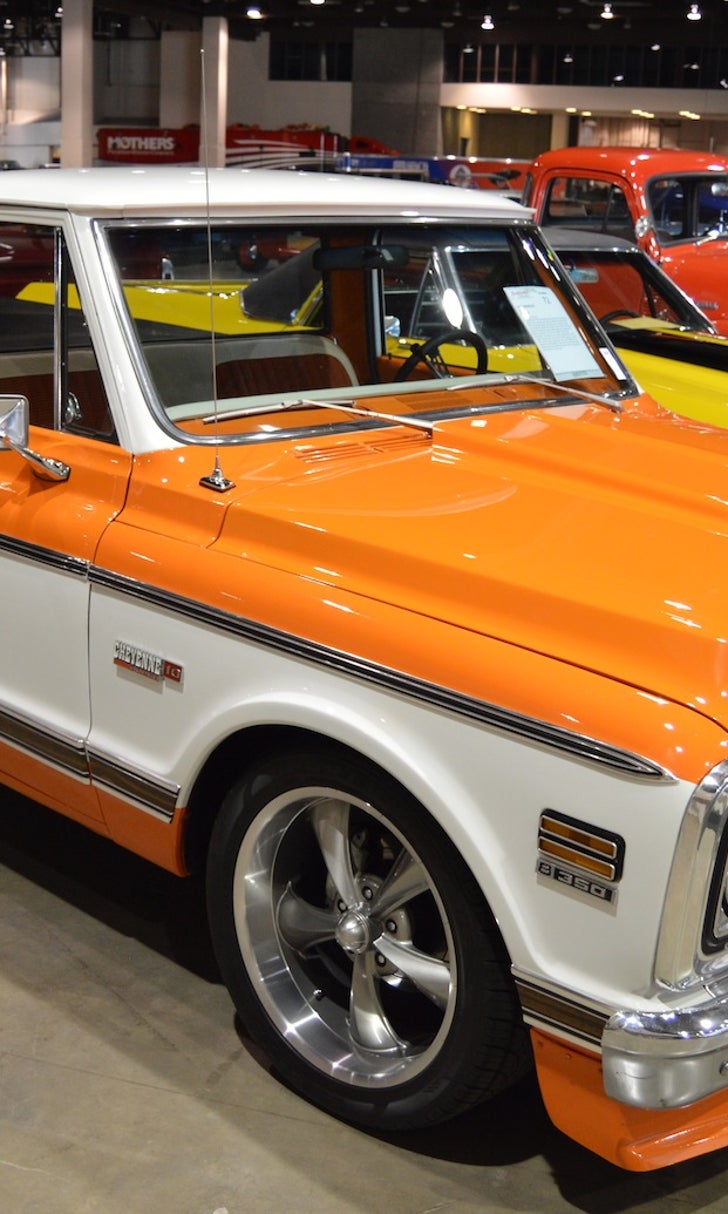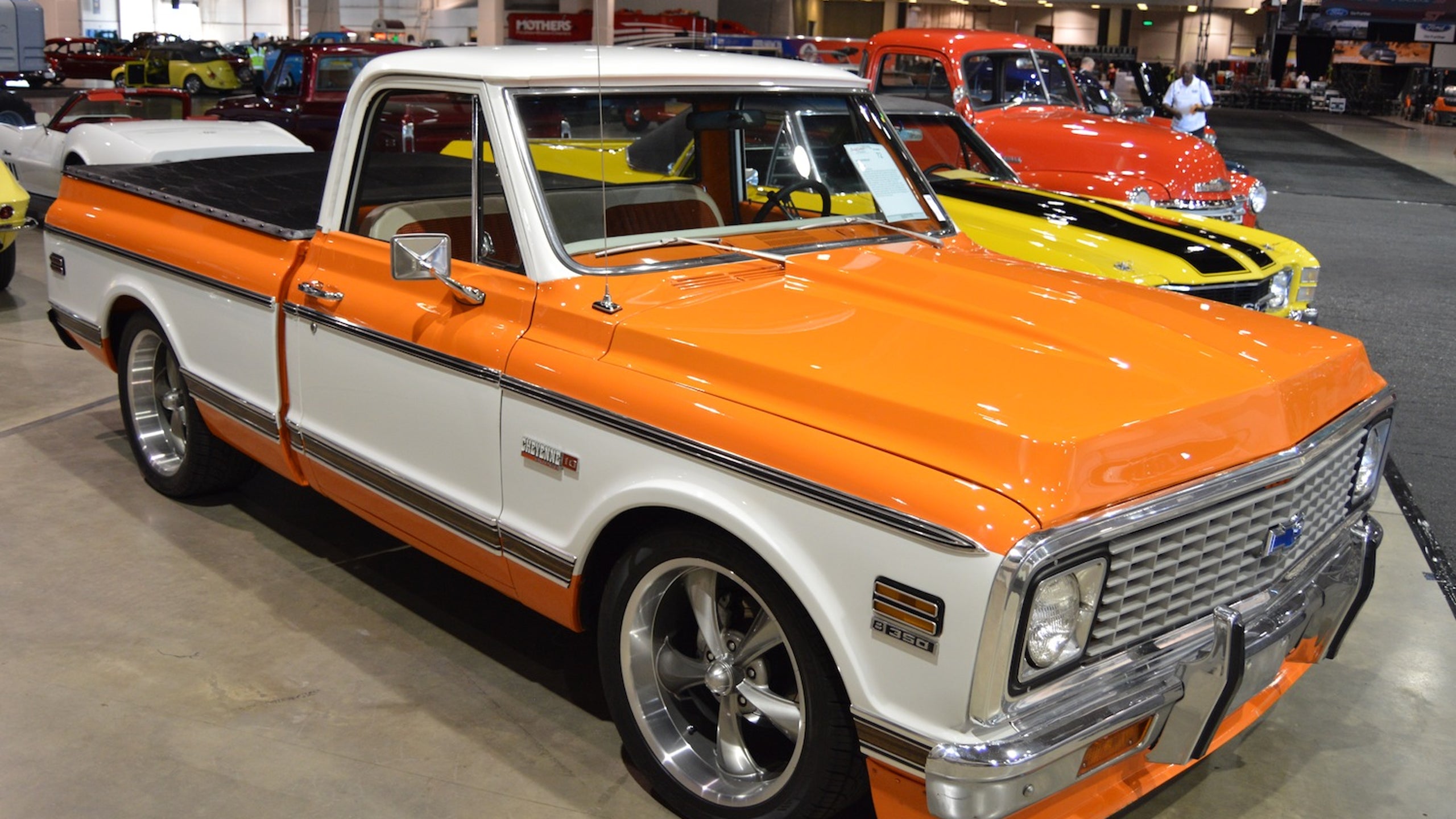 Barrett-Jackson: Hendrick's vintage cars for sale in Reno
BY Tom Jensen • August 1, 2014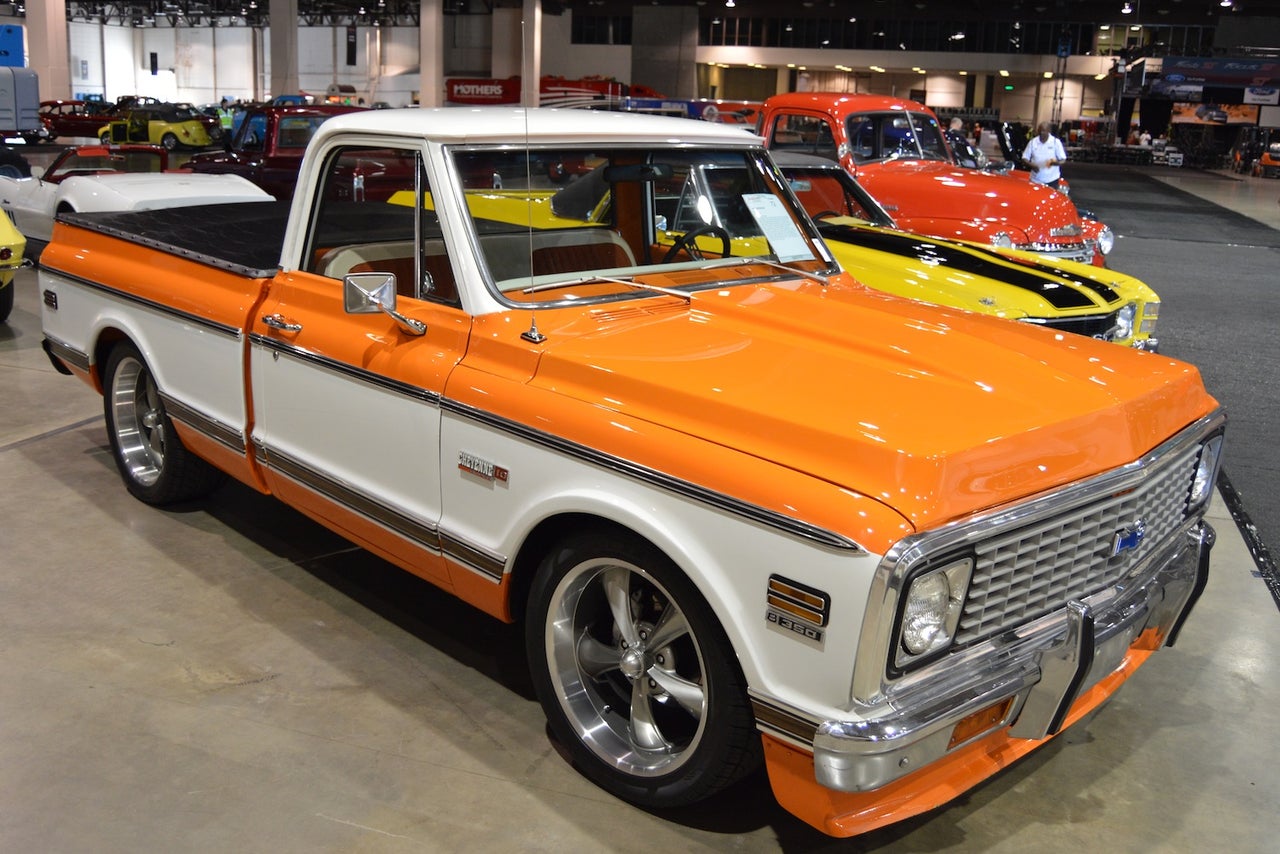 NASCAR team owner Rick Hendrick is not in attendance this weekend at the Second Annual Hot August Nights Auction presented by Barrett-Jackson, but his presence surely is felt nevertheless.
Hendrick is a major force in the vintage-car world with a huge private collection at his Hendrick Heritage Center on the grounds of the Hendrick Motorsports race shops near Charlotte Motor Speedway. Hendrick also buys and sells collector cars through a dealership in Charlotte and his online business, www.hendrickperformance.com.
Not surprisingly, Hendrick's minions are on hand here at Reno, buying and selling cars.
Two Hendrick Collection vehicles sold during Thursday's opening day at Barrett-Jackson, both Chevrolet trucks.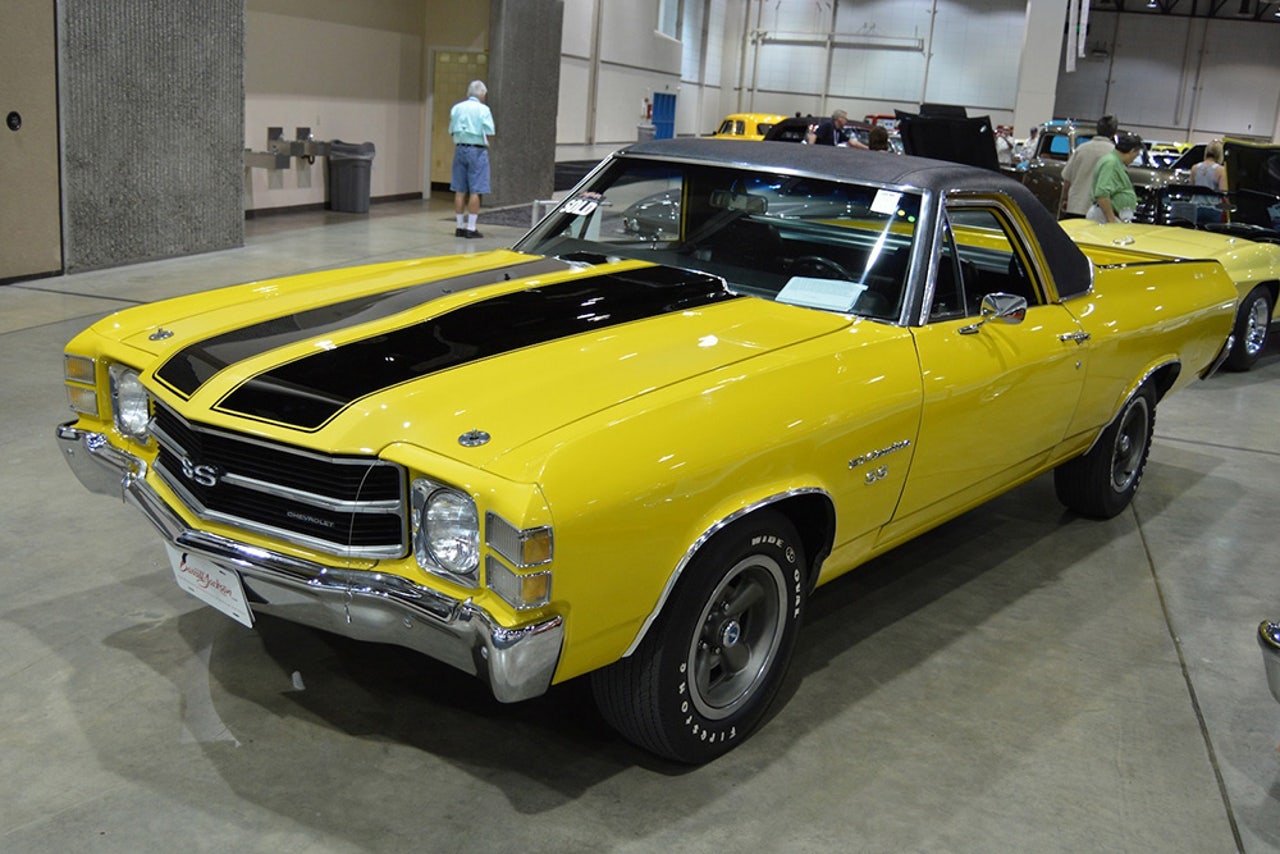 Lot 73: This Sunflower Yellow 1971 El Camino pickup sold Thursday for $31,000.
A mildly customized 1972 Chevrolet C-10 pickup in orange and white (image at top of article) sold for $27,500, with all fees included. This truck, Lot 72, featured 20-inch wheels and a dressed up small-block Chevrolet V-8 engine with lots of chrome trim.
Lot 73, a Sunflower Yellow 1971 Chevrolet El Camino pickup, did even better, bringing in $31,900. The draw on this one was that it has the original matching numbers drivetrain, a rare four-speed manual transmission and extensive documentation. The quality of the restoration helped, too.
Today, two more of the 12 Hendrick Collection cars will find a new home. And they are as different as different can be.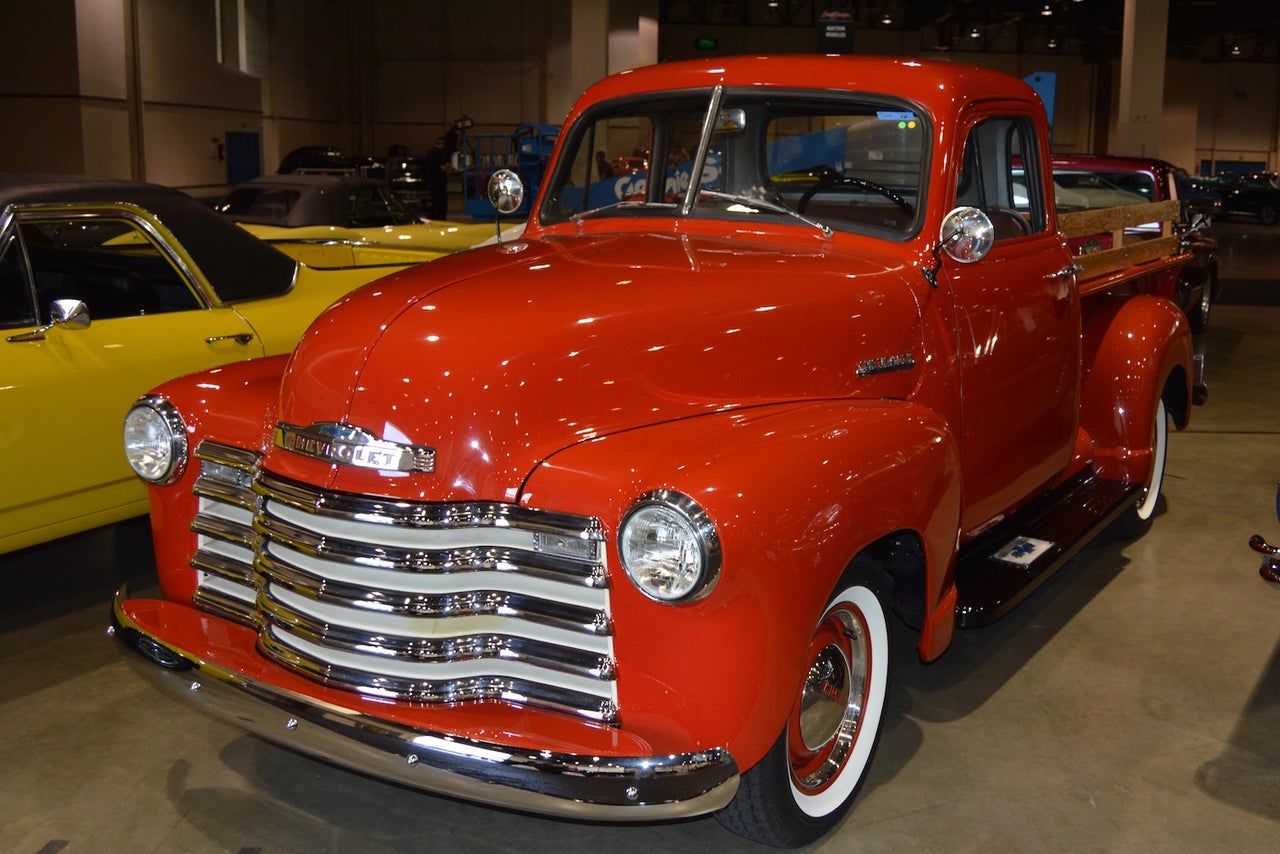 Lot 352: This Chevrolet 3100 pickup five-window pickup truck will be sold Friday.
Lot 352 is a 1952 Chevrolet 3100 pickup five-window pickup truck that has had a gorgeous full restoration. There are a number of nice detail touches, too, such as the wooden bed rails around the wooden bed. Trucks continue to be hot with collectors and this is an excellent example.
Rarer still is Lot 353, a 1965 Ford Mustang. What sets this one off and makes it extremely rare is that it was built in Mexico. Among the differences in this car and a conventional U.S.-built Mustang are factory touches that include tubular bumpers, longer body side molding, metric speedometer, different glass, transmission, rear axle, alternator, wiring harness, front brakes, clutch, and a Spanish data plate.
It's an interesting and eclectic selection of cars and trucks, proof positive that Hendrick knows quality when he sees it.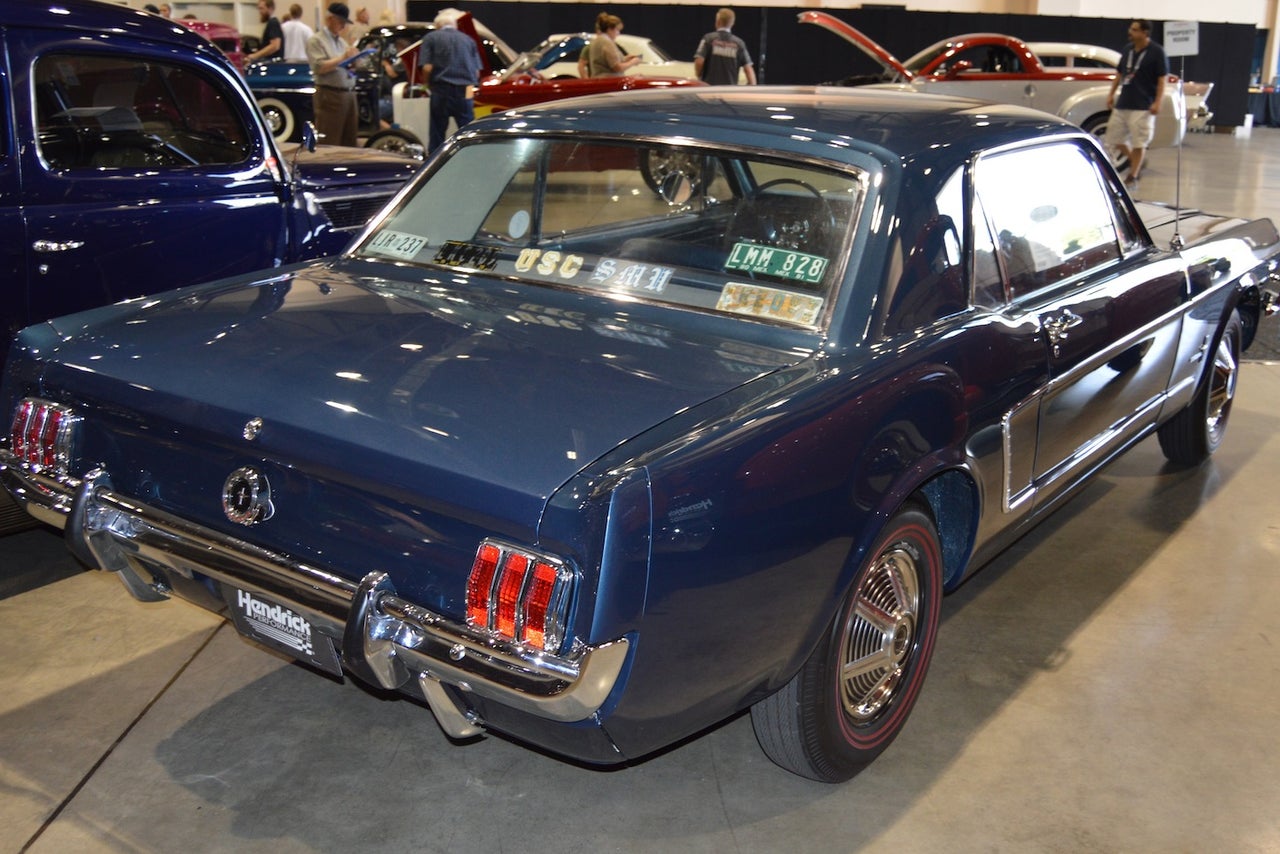 Lot 353: This 1965 Mustang, built in Mexico, will cross the Barrett-Jackson stage Friday.
---