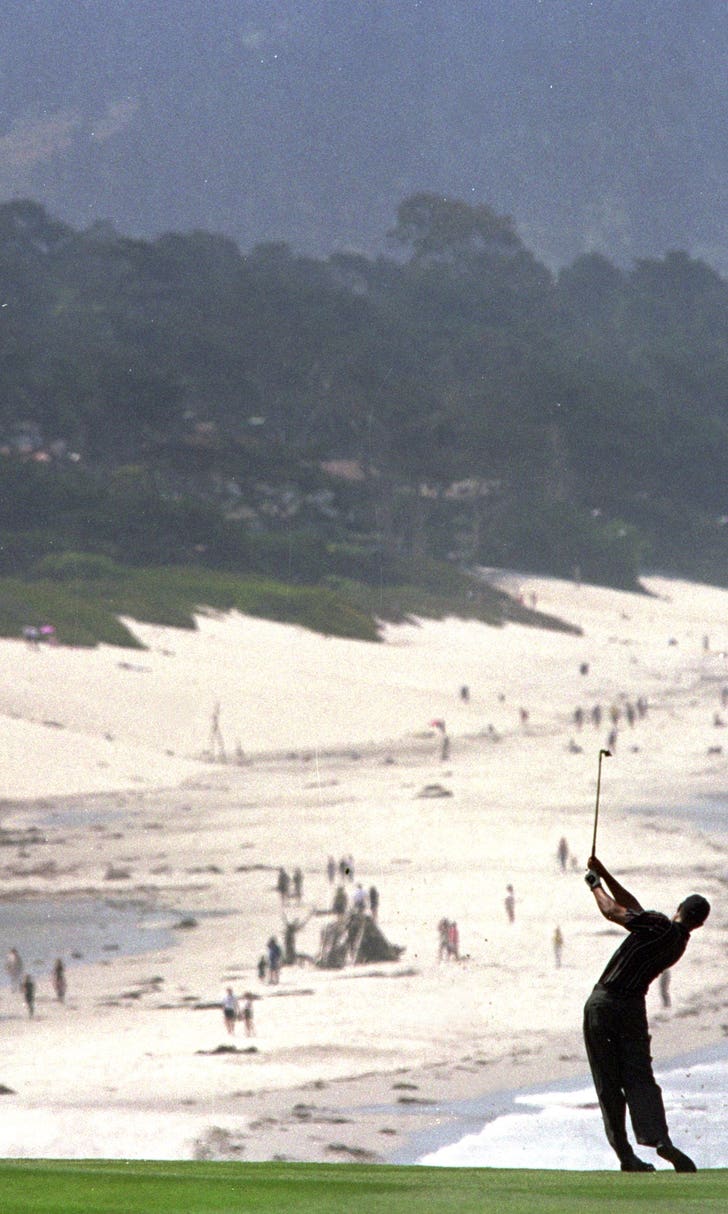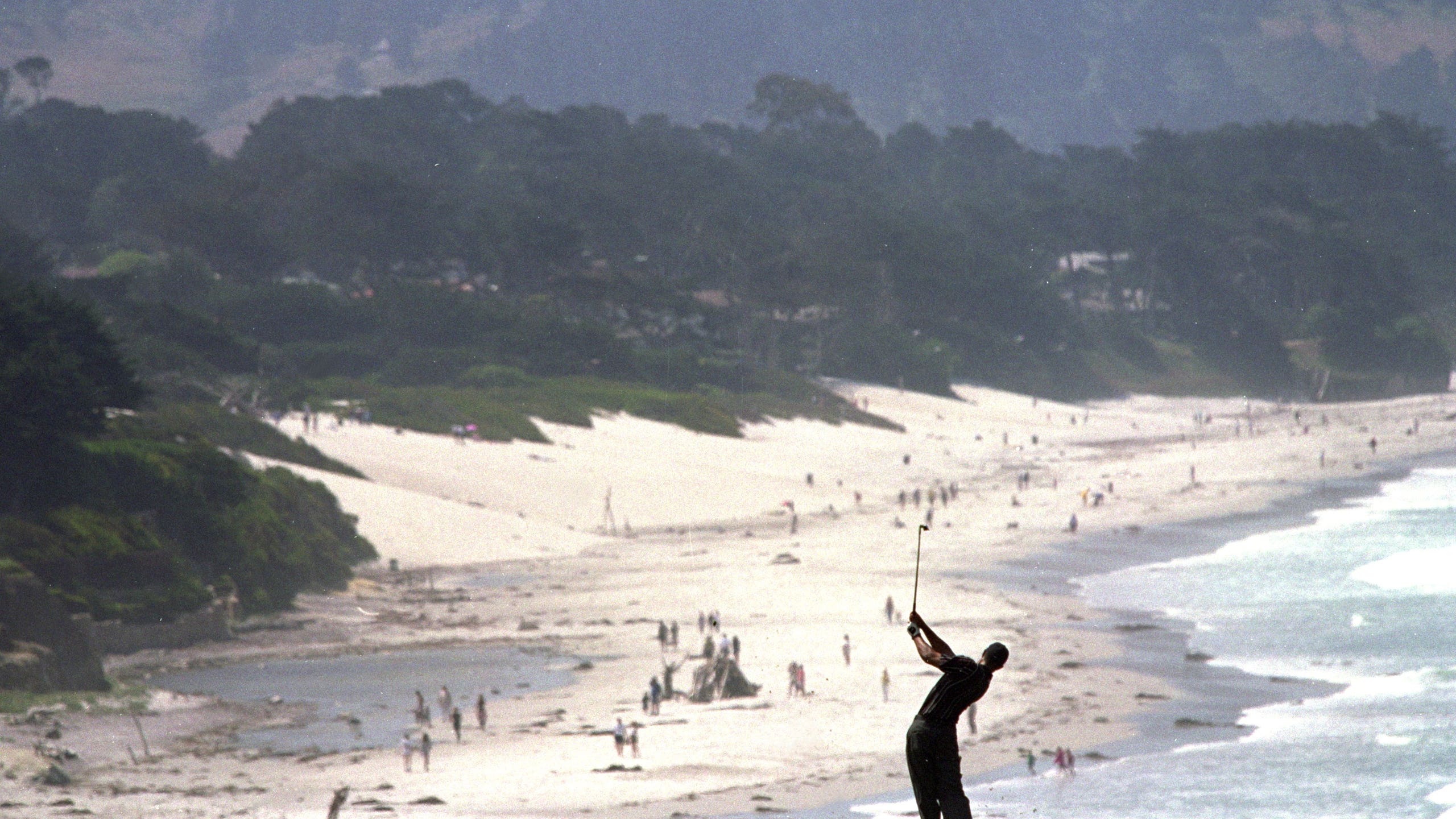 Tiger Woods tops the list of the 10 greatest U.S. Open performances ever
BY foxsports • June 14, 2016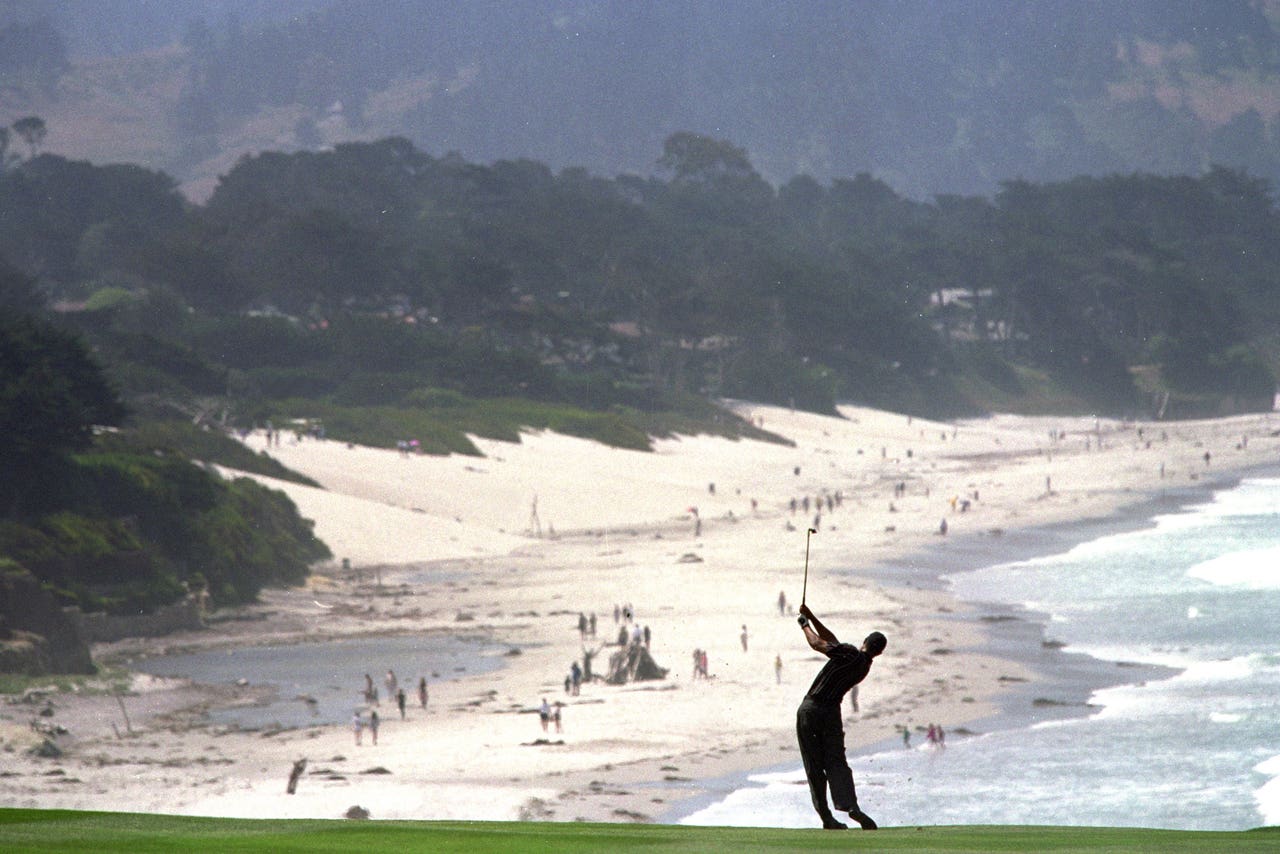 With the U.S. Open kicking off in less than 48 hours at Oakmont (airing live on FOX and FS1!), we look back at the 10 greatest performances in the history of the tournament, starting with the best:
1. Tiger Woods, 2000, Pebble Beach
Ernie Els, who was just off the lead, said it best: "Finishing second is good but it's kind of embarrassing being 15 shots back." The greatest star in his greatest moment, Tiger going -12 at Pebble, while no one else came within four shots of breaking par, is the single greatest golfing spectacle the sport has ever seen.
2. Arnold Palmer, 1960, Cherry Hills
It's one of the five most famous golf tournaments in history and one that bridged three generations of golf talent: Ben Hogan, Arnold Palmer and Jack Nicklaus. Hogan was an old 47, seven years beyond his last major, while Nicklaus was a pudgy, up-and-coming amateur. Then there was The King, a hero of golf fans and a two-time major champion fresh off a win at the 1960 Masters.
While Hogan and Nicklaus played the first 18 of Saturday's final 36 holes together and entered the final 18 at -2, three shots off the lead, Palmer was way back at +2, seven shots off the lead and four shots behind the past and future of golf. That wouldn't last long. He drove the green on No. 1, birdied six of the first seven holes and by the time he and the Hogan/Nicklaus pairing got to the final two holes, the tournament was Palmer's to lose. Hogan collapsed down the stretch (his legs were giving out, it's been said) and Nicklaus - well, here's what Hogan had to say about his young playing partner that day: "I played 36 holes today with a kid who, if he had a brain in his head, should have won by 10 strokes." He was referring to Jack's repeated three-putts and two missed gimmies on Nos. 16 and 18 that would have put pressure of Palmer, who wound up winning by two. When it was finished, Palmer threw up his visor in one of the most famous clips in golf history. He'd never win another U.S. Open.
3. Ben Hogan, 1950, Merion
In February of 1949, Ben Hogan and his wife, Valerie, were in their Cadillac when it was hit, head-on, by a Greyhound bus. Had Hogan not protectively thrown himself across his wife's lap, he'd likely have died in the crash. He almost did still. His face looked like he'd been in a bare-knuckle boxing match. He had a broken collarbone, pelvis and ankle, not to mention a chipped rib. During his two-month hospital stay, which consisted mostly of confinement to a bed, he developed more injuries, including blood clots in his legs that could have had a deadly effect.
Fast forward 16 months and Hogan, who was making an unbelievable comeback, was greatly fatigued from the heat and having to walk 36 holes in the final day of competition (the U.S. Open was a three-day event back then, culminating with 36). He stood on the 18th fairway, improbably, with a chance to tie. That's when he pulled his one-iron from his bag and ripped it onto the green, where he'd two-putt for par to force a playoff he'd win. The picture of the shot is the most famous in golf history.
The year before, in the immediate aftermath of the car crash, Hogan was slipping in and out of consciousness while he and Valerie waited 90 minutes for an ambulance. When Hogan was pulled out of the car and put in the ambulance he looked at his wife and asked whether his golf clubs had made it out safely. They had. 
4. Johnny Miller, 1973, Oakmont
We'll have more Wednesday on Miller's historic 63 in the final round of the 1973 U.S. Open (at Oakmont, site of this year's tournament). But for now, here's my favorite stat from the still-record single-round major performance: Headed into the weekend, Miller was tied for third at -2, just three off the lead. Then he shot a (+5) 76 on Saturday and dropped to +3 for the tournament, in a tie for 13th place and six shot backs of the lead. His 63 on Sunday, which propelled him to a one-shot win over Jerry Schlee, represented a 13-stroke difference between his two weekend rounds, the record for any U.S. Open.
5. Tiger Woods, 2008, Torrey Pines
"Expect anything different?" Dan Hicks spoke for the rest of the world when Tiger's 15-foot putt on No. 18 fell for birdie, thrusting him into a playoff with a resigned-to-his-fate Rocco Mediate that would stretch out to 19 holes the following day. Oh yeah, and Tiger was playing on a broken leg. We all remember that part, but forget that numerous times on Saturday and Sunday, there was serious speculation that he might pull out of the tournament after wincing badly on shots. The best part of the weekend was when Mediate came out for Monday's playoff wearing Tiger's traditional red. He said it was because it was his only clean shirt. He didn't comment on the black vest and pants though.
6. Payne Stewart, 1999, Pinehurst
It was one of the great U.S. Open finishes of all time and one that took advantage of the Father's Day narrative (all recent U.S. Opens have concluded on the holiday) best. Stewart and Phil Mickelson, who was walking around with a pager that would alert him if his wife went into labor with his first child, were tied after Nos. 10 and 11. Mickelson went ahead at No. 12 and Stewart tied on No. 13. Mickelson again took the lead at No. 15 but bogeyed 16 and saw Stewart birdie No. 17 to take a one-shot lead. (Oh, and as if it wasn't dramatic enough, for a brief moment on No. 16, the duo was joined at the top of the leaderboard by some guy named Tiger.) Stewart found himself in trouble off the tee on No. 18 but took his medicine by chipping out and then got up and down with a lengthy putt that dropped and led to Stewart's one footed first-pump that would become immortalized in statue after Stewart died in a plane crash four months later. But the enduring image from the '99 Open is, after hitting the winning putt, Stewart grabbing Mickelson's cheeks, looking into his eyes and saying "you're going to be a great father."
7. Ken Venturi, 1964, Congressional
It was 100 degrees in the Washington D.C. area when Venturi, who would eventually become CBS's longtime golf analyst, had to walk the tournament's final 36 holes with a veritable medical team due to dehydration and heat exhaustion on what was then the longest course in Open history. In between the two rounds, a doctor told Venturi that he could die if he continued. "I'm already dying," Venturi responded. "I have no place else to go." In the end, he was almost too delirious to celebrate winning the Open hours later, unable to even reach down to get his ball out of the 72nd hole. Not coincidentally, the Open would spread out its third and fourth rounds to Saturday and Sunday starting the next year.  
8. Tom Watson, 1982, Pebble Beach
Watson was tied with nemesis Jack Nicklaus on the 17th green at Pebble when his tee shot went long and was snarled in the rough - which meant Watson was facing a very tough par or a probable bogey. Watson's caddie, the late Bruce Edwards, told him to just get it close. "I'm not going to get it close," Watson said. "I'm going to make it."
9. Jordan Spieth, 2015, Chambers Bay
There have been better performances, but the most recent is still at the forefront of our minds, as Spieth became the youngest Open winner in nearly 100 years, the youngest player to win two majors in nearly 100 years and just the sixth man ever to win the first two legs of the Grand Slam. Of course, Spieth's win will be remembered a lot like Nick Faldo's at Augusta in 1986: more for who didn't win than who did. On the 18th hole, Dustin Johnson had a 12-foot eagle putt to win the tournament. He burned it four-feet past and then missed his come-backer. A possible victory that turned into a certain playoff was now a heartbreaking one-shot loss. Dustin Johnson: The Phil Mickelson for a new generation.
10. Martin Kaymer, 2014, Pinehurst
What, no Rory? That's right; Rory's historic blitzkrieg of Congressional in 2011, when he set both the all-time scoring record (268) and the all-time record of relation to par (-16), doesn't make our list. Why? Because, and feel free to disagree, I'll go with an eight-shot win when the winning score is nine-under and the course is playing appropriately tough rather than a sixteen-under when the course is playing like it's the Sony Open. The year Rory won, the 11th-place score was -3 (279), a number that would have won seven of the past 11 Opens. In Kaymer's win, only two other men broke par.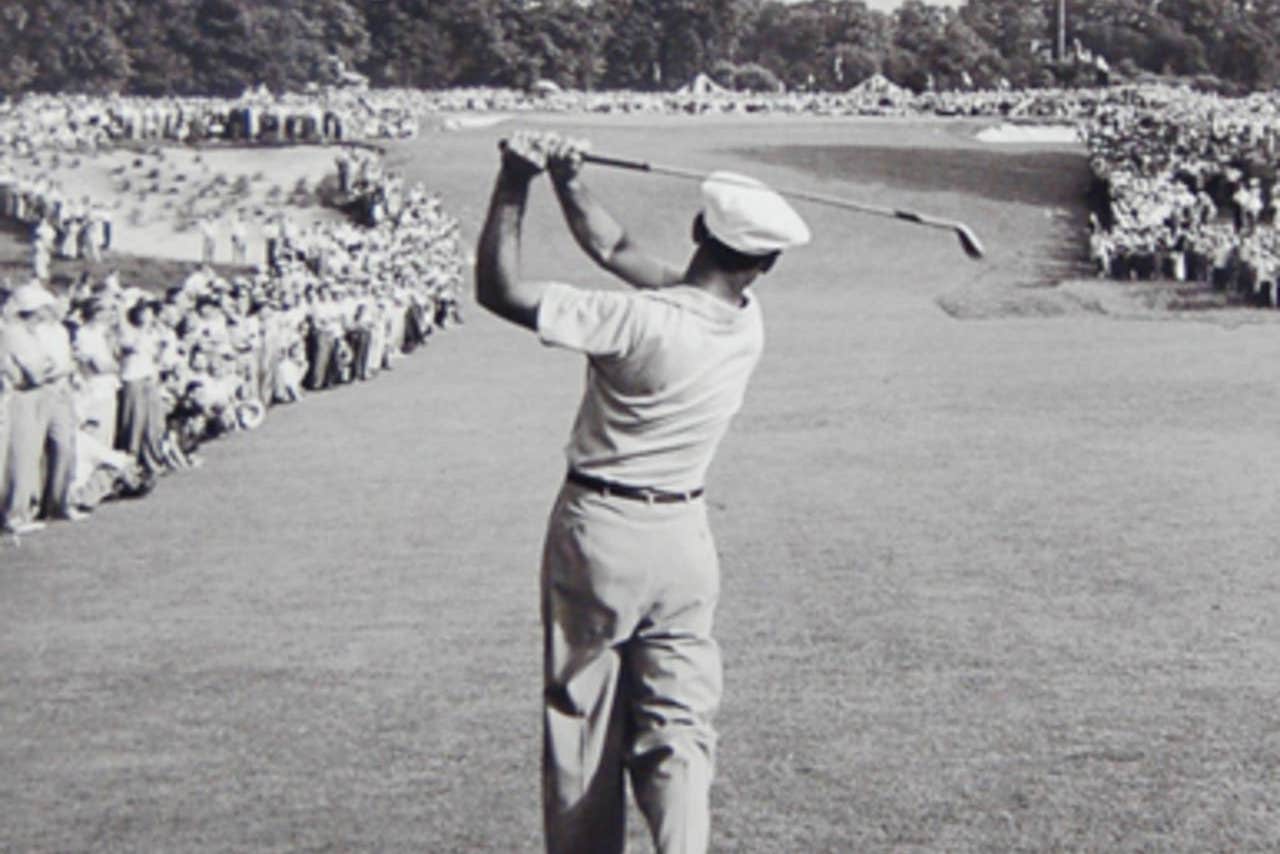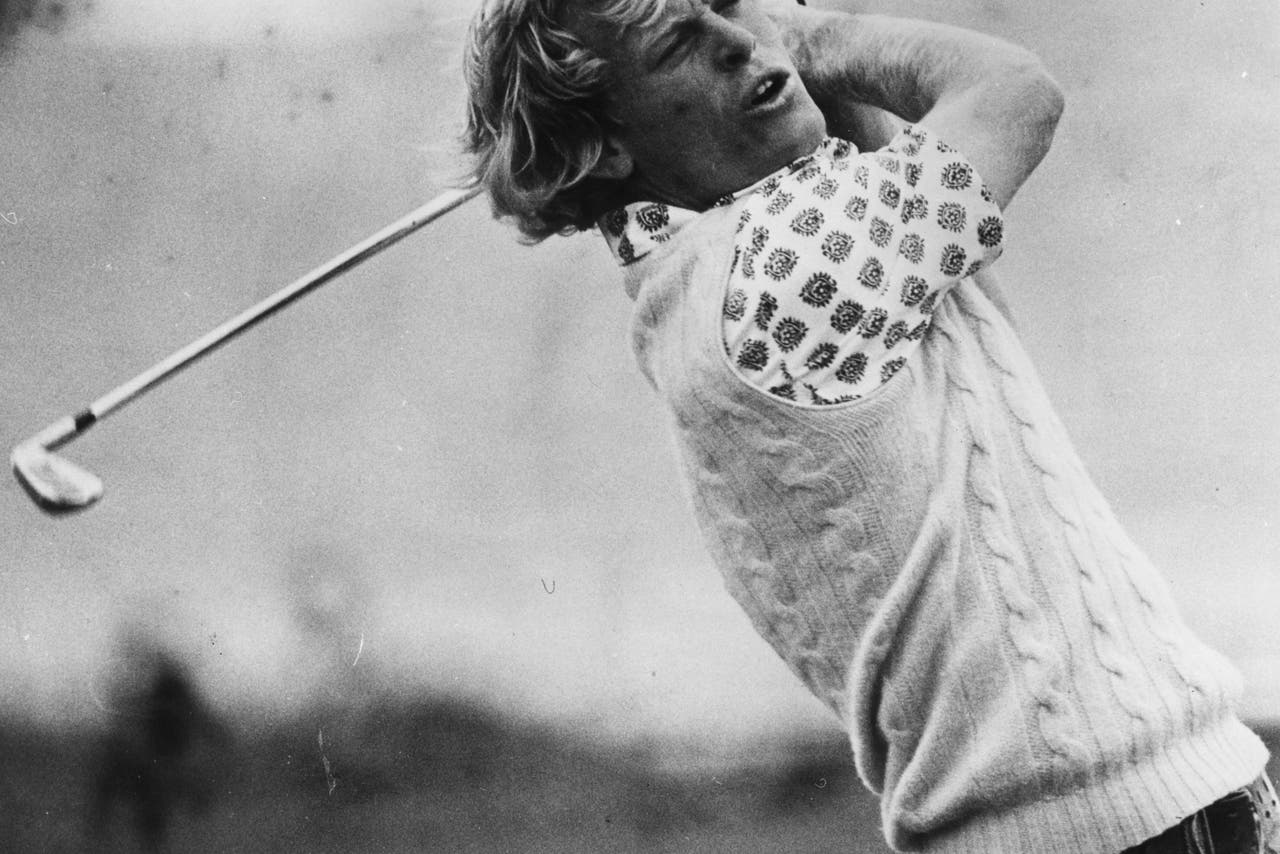 (Photo by Keystone/Getty Images)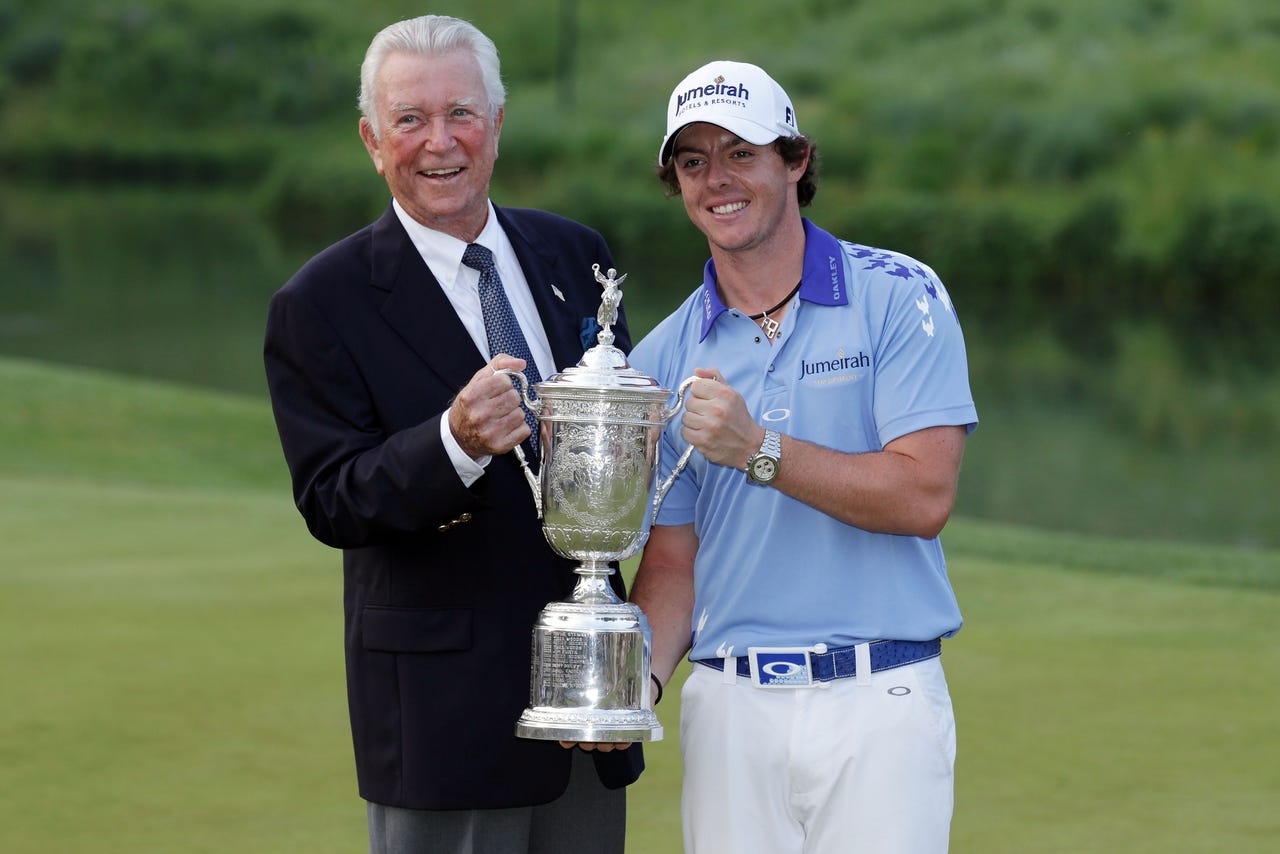 (David Cannon/Getty Images)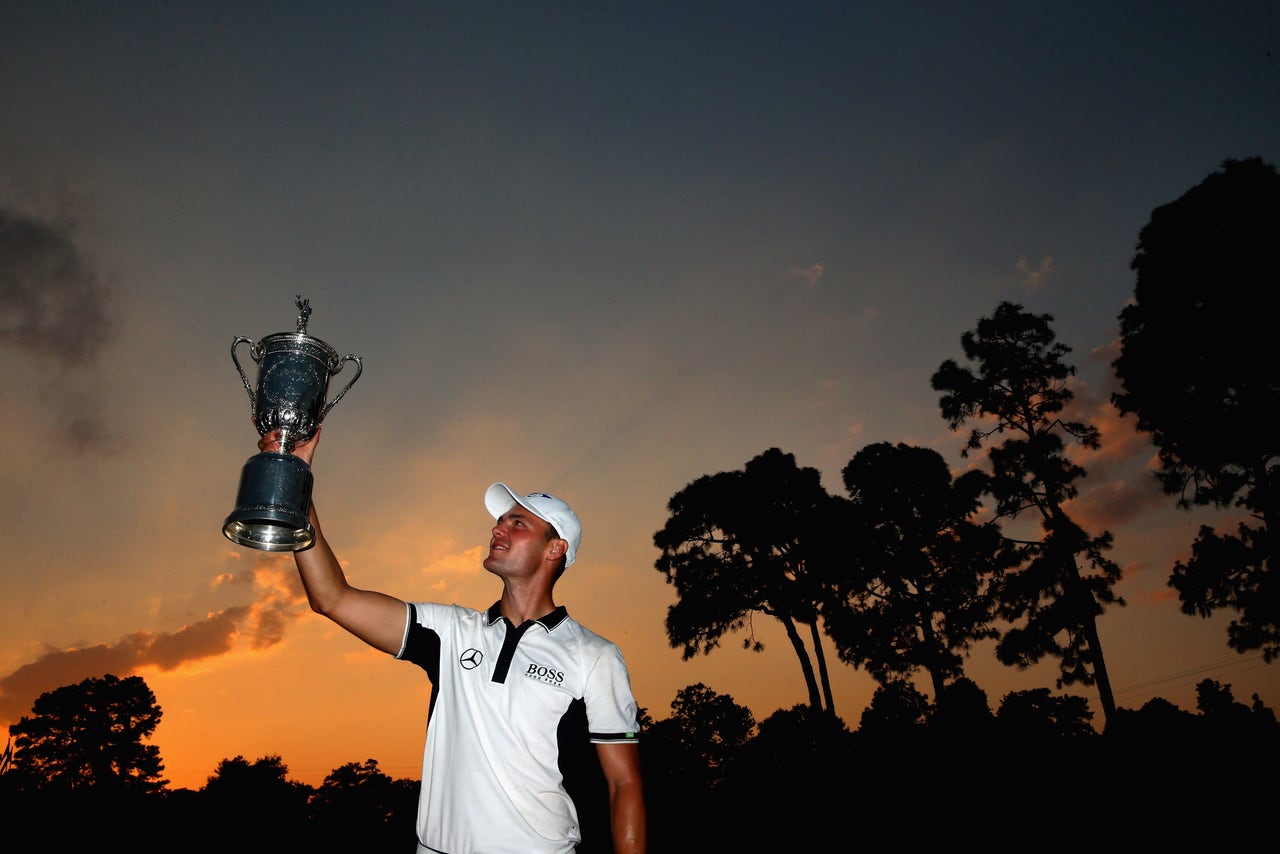 (Andrew Redington/Getty Images)
---