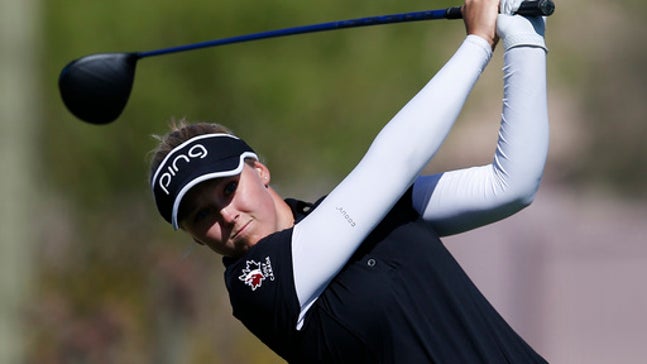 Sei Young Kim matches Sorenstam's LPGA Tour scoring record
Published
Mar. 21, 2016 3:26 a.m. ET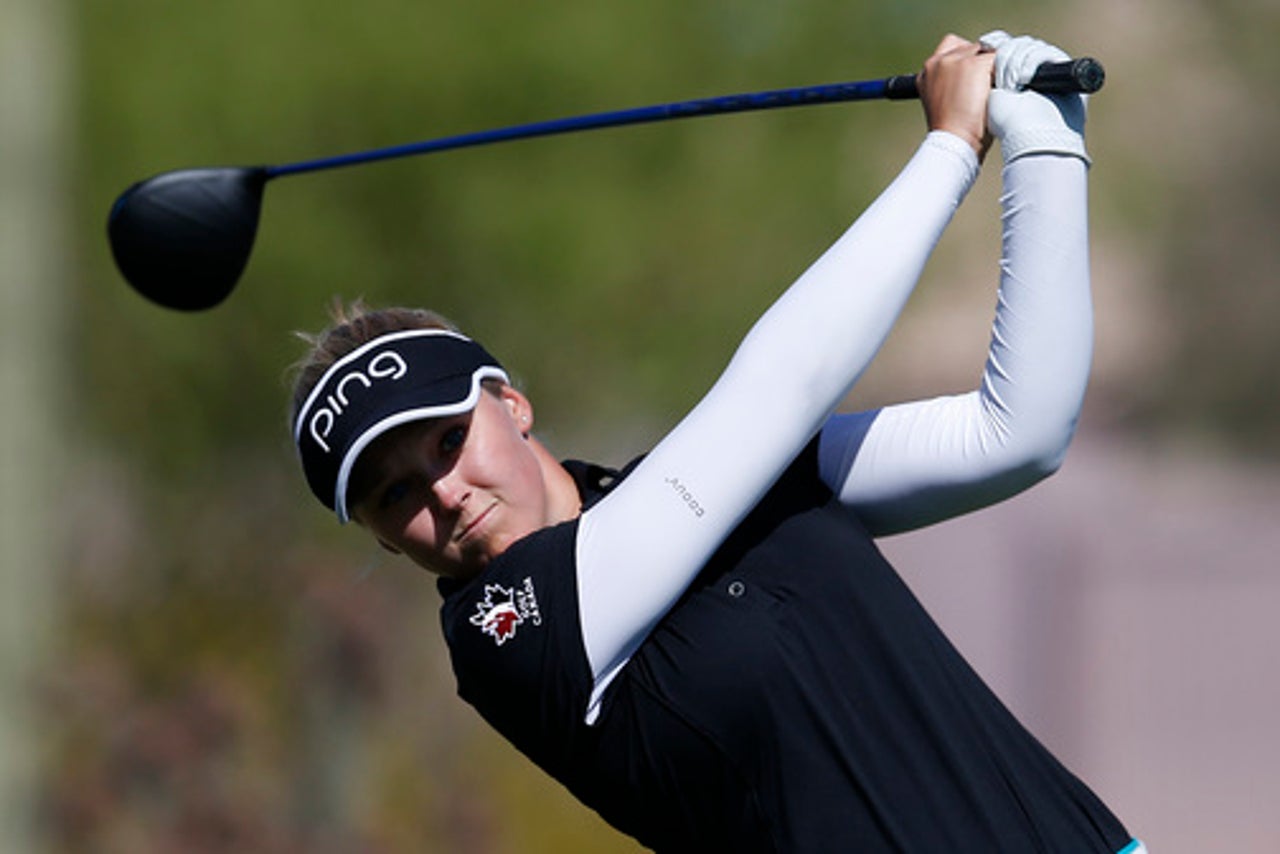 PHOENIX (AP) Sei Young Kim grew up watching Annika Sorenstam on TV. On Sunday, Sorenstam tuned in to see the South Korean player take a run at one of her records.
The 23-year-old Kim ended up matching Sorenstam's LPGA Tour scoring mark of 27 under, closing with a 10-under 62 at Desert Ridge for a five-stroke victory in the JTBC Founders Cup.
''I didn't think about that,'' Kim said about Sorenstam's record. ''But I thought, `If I win, I have to score low.' ... It's a dream come true. I scored 10 under. It's my best score ever, ever.''
Sorenstam set the mark in 2001 at nearby Moon Valley, shooting a record 59 in the second round.
''Before I begin this tournament, I read a book about Annika Sorenstam,'' Kim said. ''I got a lot of inspiration from that story. ... She's still my idol. When I was young, I watch her play on TV.''
Kim also matched the tournament record of 62 set Thursday by Mi Hyang Lee, missing a chance to break the marks when her 18-foot birdie try on the par-4 18th slid left.
''Congratulations to Sei Young on her outstanding play this week,'' Sorenstam said from Tahoe, Nevada. ''I thought she was going to make that last putt. It's hard to believe it's only her second year on the LPGA.''
Kim opened a six-stroke lead with an eagle on the par-5 11th and easily held off top-ranked Lydia Ko.
''She just was real calm and just played within herself all day,'' caddie Paul Fusco said.
Kim struggled in her previous two tournaments - tying for 48th in Thailand and 34th in Singapore - after opening the season with a second-place tie in her Bahamas title defense and a third-place tie in Florida.
''I had a couple of tournaments, very struggle with myself,'' Kim said. ''After the last putt I think about a lot of people, my family. ... I feel like almost crying.''
Kim also won last season in Hawaii and China and was the LPGA Tour rookie of the year. She will jump from seventh to fifth in the world, putting her in the second position for South Korea's four-woman Olympic team.
After two late bogeys Saturday left her a stroke behind third-round leader Eun-Hee Ji, Kim played the first 11 holes Sunday in 7 under on another hot afternoon in the desert. She reduced the drama to the scoring-record chase with the eagle on No. 11, hitting a 5-wood to 3 feet.
''I just focus on the pin and just hit it,'' Kim said. ''I was like surprised how close it was.''
She birdied the par-4 13th, par-5 15th and par-4 16th - hitting to 2 feet - and saved par with a 7-footer on the par-3 17th.
Ko made four straight birdies on the back nine in a 65.
''I started the week pretty slowly with the 2-under par, and you feel like around this course 4 under is like even par,'' Ko said. ''But it's been a good last three days.''
Jacqui Concolino, playing alongside Kim, was third at 20 under after a 68.
''I was kind of zoned out,'' Concolino said. ''I didn't really realize how low she was going, but she put on a phenomenal performance.''
Stacy Lewis had a disappointing finish to stretch her victory drought to 44 events. Tied for second with Kim entering the round, the Texan three-putted from 5 feet for a double bogey on the par-3 fourth and shot a 70 to tie for fourth at 19 under.
''Not very good,'' Lewis said. ''Just got off to a bad start.''
Lewis switched putters after an opening 70, going to a prototype model called the Happy Putter. It lived up to the name the next two days in rounds of 65 and 64, but produced few smiles Sunday.
''The putts just didn't go in like they had the last couple of days,'' Lewis said. ''I had a couple lip out.''
She won the event in 2013 and was second the next two years.
Ji (71) also was 19 under with 18-year-old Canadian Brooke Henderson (67), Megan Khang (66) and Paula Creamer (68).
---