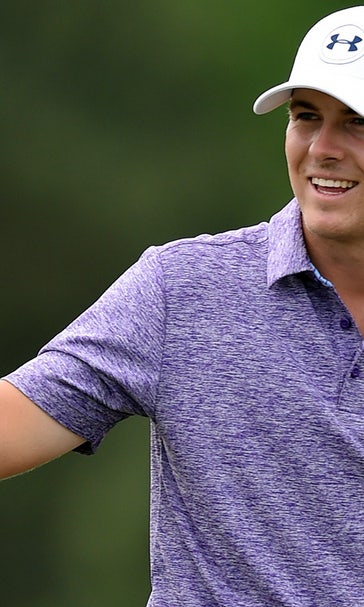 Jordan Spieth happy to get back to work after Masters victory tour
April 15, 2015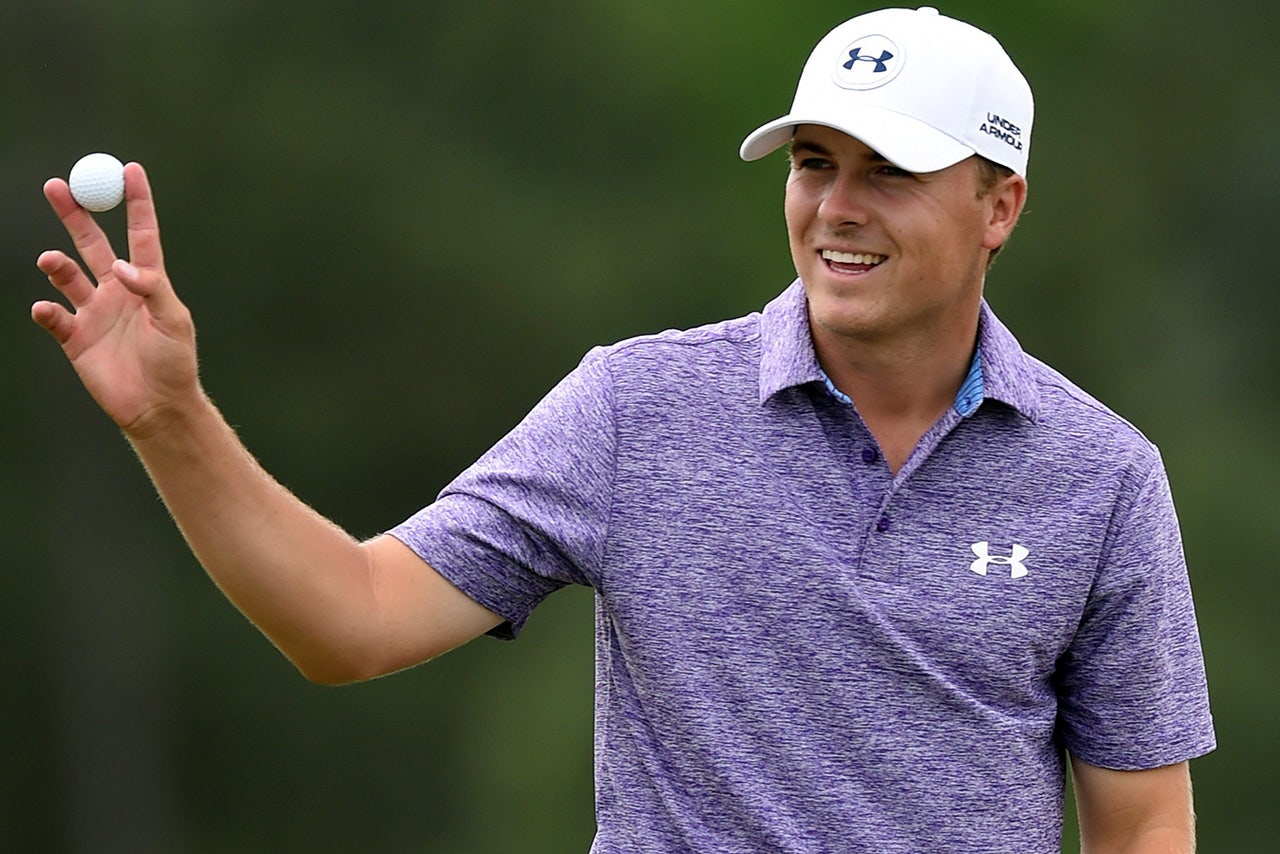 Jordan Spieth woke up Monday morning and tweeted, "Well, I'm glad that wasn't a dream."
Hours later the 2015 Masters champion was on a plane to New York City for a two-day media tour, with stops at the "Late Show with David Letterman," NBC's "Today," People.com, Sports Illustrated (he's the latest cover boy) and "CBS This Morning," among others.
"I think it was like 25 or 26 different stops in 25 hours, which is a little crazy," Spieth said, "especially after three weeks in a row being draining already."
On Wednesday, he was back in his comfort zone, and at a tournament he has grown to love, this week's RBC Heritage at Harbour Town Golf Links.
"I was very much looking forward to getting back here, getting on solid ground and taking a deep breath, and it's been nice," Spieth said. "I'm really looking forward to this week. This is a tournament that I love, a course I think suits my game, and I've had just a great experience at the Heritage."
Two years ago, before Spieth even had his PGA Tour card, he received a sponsor exemption to play in the RBC Heritage. Having only recently earned special temporary membership on the PGA Tour, Spieth tied for ninth that week.
The rest is history, of course. Spieth is now a three-time winner on Tour, a five-time winner worldwide and a Masters champion. He also has a good memory, which is why he is on the South Carolina coast this week.
"This tournament has been very good to me," Spieth said. "I had a start here in 2013 when I didn't have full PGA Tour status, (finished) top 10, and it helped with job security. And so it's a tournament that's close to me."
Spieth's fondness for the RBC Heritage is understandable. So, too, is his energy level.
This week will mark Spieth's fourth straight tournament. Yes, he's 21, but four rounds at Augusta National and a tour through the Big Apple can take a lot out of you.
"Yesterday, my energy level was about a two," said Spieth, who is the first Masters winner to play the RBC Heritage the following week since Zach Johnson in 2007.
"Today, I'm back up to about a six. I should be at a nine (Thursday). Fortunately, I'm in the afternoon the first round, otherwise that might have been tough."
Spieth arrived in Hilton Head Island at about 10 p.m. Tuesday night. He's staying this week with caddie Michael Greller, Greller's wife Ellie, fellow PGA Tour player Justin Thomas and Thomas' caddie Jason Shorthall, and spent some time watching basketball and catching up with them.
He also took to Twitter, responding to a few congratulatory tweets from some big-time names: country singer Jake Owen, actor Matthew McConaughey, NBA stars Kevin Durant and Dirk Nowitzki, and Dallas Cowboys legends Troy Aikman, Emmitt Smith and Deion Sanders.
While he got help from his dad Shawn's company, MVP Index, in sorting out the tweets from his favorite athletes, Spieth acknowledged that he has seen tweets from fans, as well.
"The wishes that we got from just regular followers ... I'd like to respond to," Spieth said. "It's just you can't really exactly single everybody out.
"I spent a lot of time the last couple of days trying to respond to all my text messages and emails (some 200 of them), which is tough because I send about two emails a year. Trying to get back to everybody because without that incredible support, it wouldn't feel as special."
Spieth, who was excused from playing in Wednesday's pro-am, admitted he'll be more comfortable on the first tee this week than he was on the first tee in Augusta, and that's not a knock on Harbour Town. Spieth, who tied for 12th in Hilton Head Island a year ago, intends to give it his all again this week.
"I don't plan on having a hangover tournament, by any means," Spieth said. "I wouldn't have come here if I didn't feel like I could win this week."
---