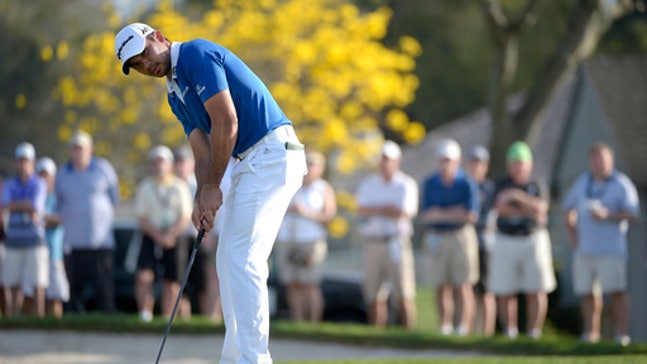 Day not ready to panic, opens with 66 at Bay Hill
Published
Mar. 18, 2016 12:51 p.m. ET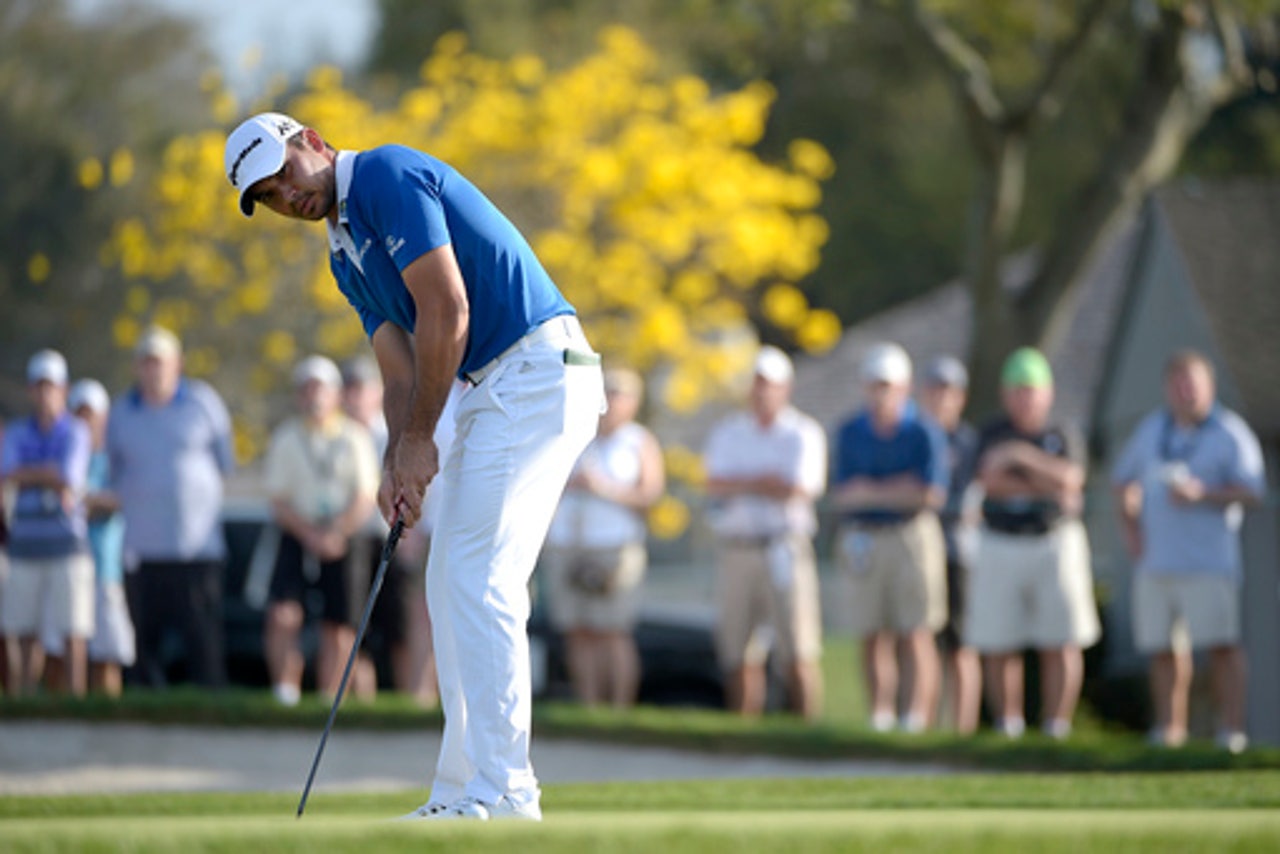 ORLANDO, Fla. (AP) Jason Day hasn't played enough tournaments this year for anyone to worry about him.
Even so, his golf hasn't been very inspiring.
After a three-month break at the end of last year, in which his only drama was when wife Ellie was plowed over LeBron James going after a loose ball at a Cleveland Cavaliers game, Day finished 15 shots behind Jordan Spieth at Kapalua, then took two weeks off and missed the cut at Torrey Pines while battling the flu. Two weeks later, finished eight shots back at Pebble Beach, took another two-week break, and was seven back at Doral.
Time to hit the panic button? Not quite.
The PGA champion and former world No. 1 opened with a 6-under 66 at the Arnold Palmer Invitational on Thursday to build a one-shot lead over Adam Scott and four other players at Bay Hill. Day has this tournament and next week at the Dell Match Play before he heads to the Masters.
''There was no sense of urgency at all for me, really,'' Day said. ''I just kept on saying, `Just make sure you stay patient and things will happen, it will happen.' I just got to make sure I get the reps under my belt and hope it will work. This is one good round, one good round in the right direction. ... So that helps.''
DAY'S START: Day has trailed by at least five shots after the opening round of his last five tournaments, which isn't much until it becomes a habit.
That was one benefit to Thursday at Bay Hill, though it didn't look promising when he pumped a tee shot out-of-bounds on No. 9 and made double bogey to fall to 1 under. But what a turnaround. Day one-putted the last seven holes at Bay Hill - one for eagle, three for birdie, three for par.
He hit 6-iron into 10 feet for eagle on the par-5 16th, then finished with two tough par saves for his 66.
The tee shot on No. 9 didn't rattle him.
''That's the moment where you've got to be mentally tough and mentally strong to be able to forget about that stuff,'' he said. ''Early on in the season, I probably wouldn't have forgotten about it as easy as I did today. It would have probably hurt my round.''
STREAKING SCOTT: Scott was atop the leaderboard when he finished with a 67 in the morning, which surprised ... no one.
In his 17 rounds this year, Scott has 14 rounds in the 60s and only one round over par. He won the Honda Classic. He won at Doral. Before that, he was runner-up at Riviera. So he's on a roll, and the opening round at Bay Hill didn't suggest he was ready to stop anytime soon.
MCILROY STRUGGLES: Rory McIlroy opened with a 75 and it could have been worse.
He began his round by hitting his tee shot out-of-bounds for a double bogey. He made another double bogey by hitting into the water on No. 8. That's the bad news. McIlroy hit two more shots into the water and managed to escape with pars, and that doesn't include the 25-foot par putt he made on No. 9 or the 15-foot par putt on No. 14.
Scott didn't hit a lot of greens and said he got everything out of his round to shoot 67.
McIlroy got everything out of his round, too, for this could have been ugly. He was tied for 107th place, and his first job is to make the cut. If not, it will be a weekend off for the second straight time against a full field. At Doral, where there was no cut, McIlroy lost a three-shot lead in the final round.
THE AMATEURS: Maverick McNealy of Stanford got into Bay Hill on a unique exemption. He played in the Palmer Cup, where players on both teams voted for one player to receive an exemption to the Arnold Palmer Invitational - before the competition began. They chose McNealy.
He produced a 69 in the opening round, and if that wasn't enough of a thrill, McNealy played with Sam Saunders, the grandson of Palmer. So yes, the King was out there watching him on the back nine.
''Playing the back nine at the Arnold Palmer Invitational with Mr. Palmer watching. That was the coolest moment in my life, for sure,'' he said.
U.S. Amateur champion Bryson DeChambeau opened with a 72.
---