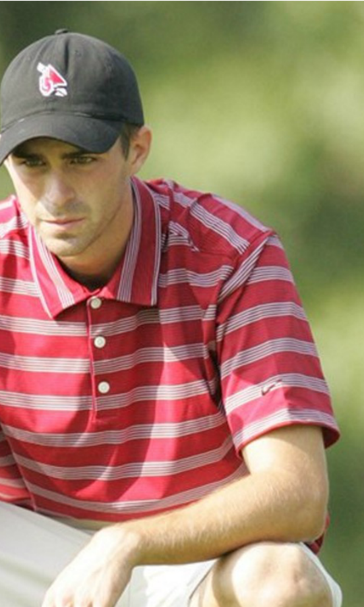 Brother of party rocker Andrew W.K. makes his own name at U.S. Open
BY foxsports • June 16, 2016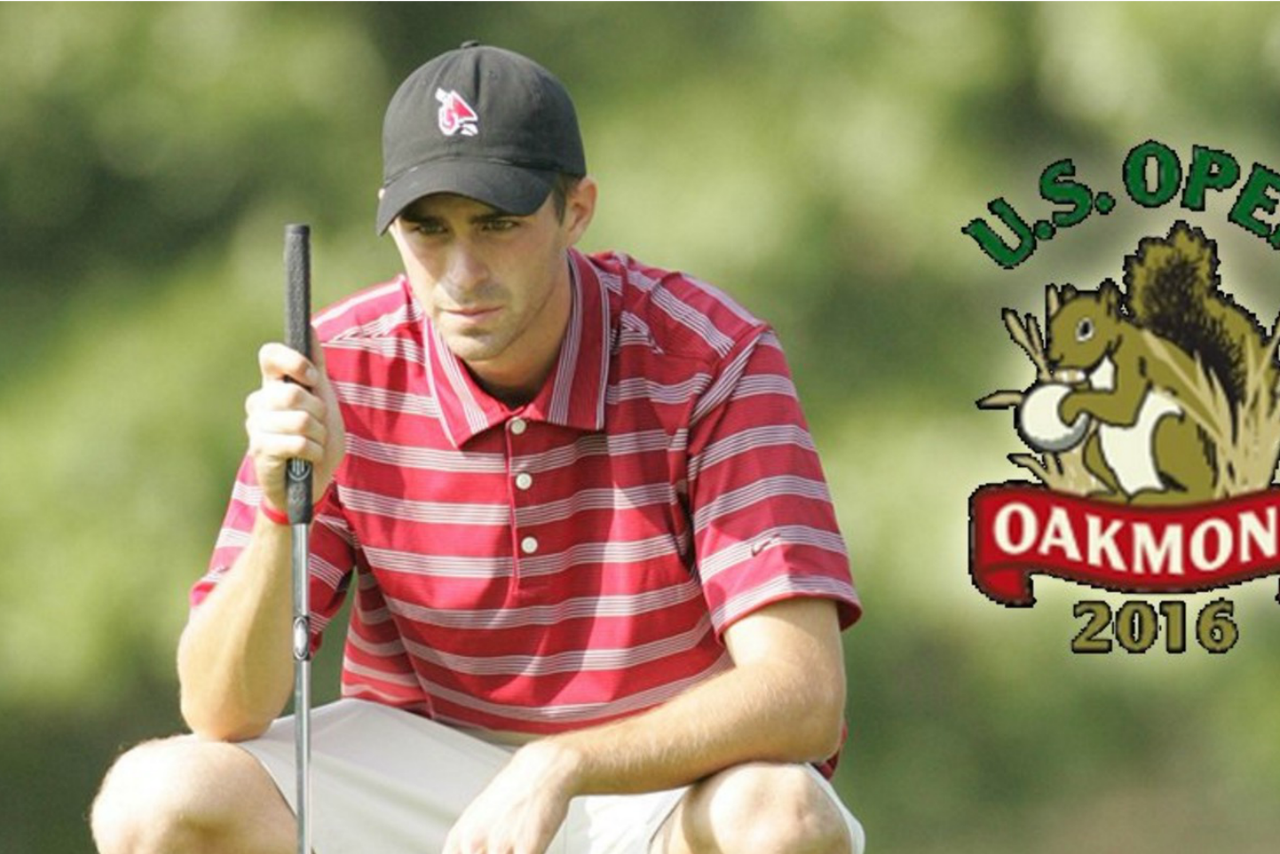 You don't know Patrick Wilkes-Krier.
You may know of his brother, Andrew Wilkes-Krier—a.k.a. Andrew W.K., a.k.a. Mr. "Party Hard," a.k.a. that one rockstar dude from the 2000s whose face was always wet and bleeding for reasons never properly explained.
Patrick, 32, is not his rockstar brother. His story is of dollar-scraping, lonely months on the road, and a dream he threw away only to have it bounce back into his lap.
Golf Channel's Ryan Lavner published a story on the rocky and meandering path Wilkes-Krier has taken to get to the 116th U.S. Open at Oakmont Country Club, which he's participating in for the first time this weekend.
Golfing alongside the Rory McIlroys and Jordan Spieths of the world is a strange sensation for Wilkes-Krier, who grinded in near anonymity for eight years on the mini-tour circuit before giving up his pursuit of a PGA Tour card.
"It's so weird that I've ended up here," Wilkes-Krier told Lavner. 
Wilkes-Krier began his travel-heavy professional career after captaining the golf team at Ball State. Upon graduating, the Ann Arbor, Michigan native, joined the Hooters Tour (now the NGA Tour)—a circuit of mini-tour competitions that had him driving across the country, spending weeks and months on end away from his fiance and future wife, Whitney.
"It felt unusual to spend our engagement and first few years of marriage loving each other from a distance," Whitney said. 
Slowly, the grind of the mini-tour ate away Wilkes-Krier's physical, emotional and financial reserves. He put more than 260,000 miles on his 2004 Subaru traveling to events, where he then had to play exceedingly well just to cover the $800 to $1,500 entry fees required. 
"I kept playing because I felt like I was improving and getting closer," Wilkes-Krier said. "But it was exhausting. Mentally, it's just the feeling of going several weeks of playing not well enough, and it just drains you." 
In addition to the mental fatigue, Wilkes-Krier's rough patches also added strain to his relationships with family members, who chipped in willingly to support the pursuit of his dream.
"They were happy to do it," Wilkes-Krier said. "But year after year, it just creates a rift. It makes it challenging on everyone." 
In 2014, Wilkes-Krier gave up the nomadic lifestyle of the mini tour and began teaching at the Kendall Academy at Miles of Golf, near Ann Arbor, Michigan.
"He looked at me," Whitney said, "and he had these sad eyes and he said, 'I don't want to do this anymore.'"
For the better part of the next two years, Wilkes-Krier helped middle and high school-aged kids find their stroke at the Kendall Academy's junior program. It wasn't until this spring that Wilkes-Krier decided, for the heck of it, he'd play a local qualifier for the 2016 U.S. Open. He won, and then played well enough at a sectional qualifier in Springfield, Ohio, to grab one of four available U.S. Open spots.
"On paper, it shouldn't have been the time," Patrick said. "I had a very small chance. I just played well that day."
Now, the 32-year-old with the well-worn Subaru is gearing up for the biggest weekend of golf he's ever experienced—at one of the most hellish golf courses in existence, to boot. His wife Whitney has joined him at Oakmont, where he's adjusting to the new experiences of playing in a major tour event—experiences such as practice rounds with Jordan Spieth and Jason Day.
"He called me like 'Oh my gosh, you'll never believe this!" Whitney said of the practice pairings.
Nope. They'll never believe the rockstar's little brother is finally having his day. That is, until they see him on national television, teeing off with the biggest headliners in golf. 
Dan is on Twitter. The Subaru is a noble beast and I will not brook its slander.
---