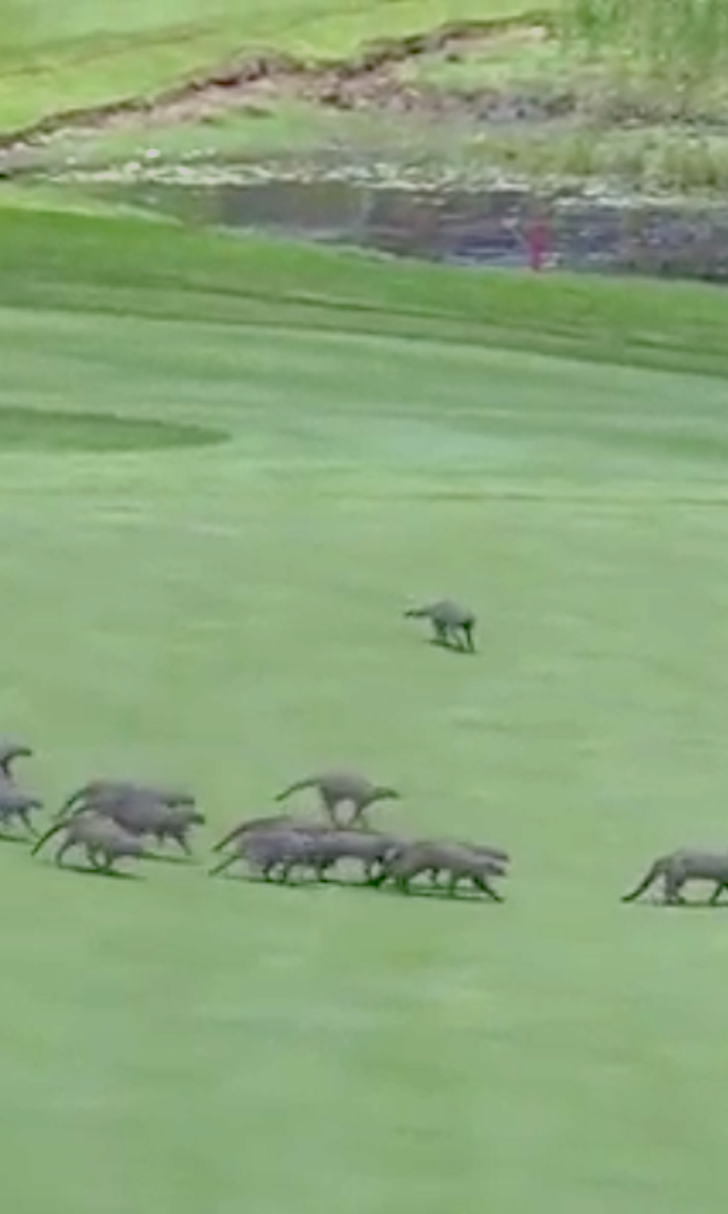 A pack of mongooses invaded a European Tour event and were very respectful
BY Pete Blackburn • November 15, 2016
I have always been of the opinion that golf would be much more fun to watch if the players had to deal with not only conditions and hazards, but wild animals on the course as well.
Well, this week's Nedbank Golf Challenge at the Gary Player Country Club in Sun City, South Africa, made that dream come true. The European Tour event was invaded by a mob of mongooses during a recent round. Thankfully, it was a polite pack, and they respected the rules of the game by not interfering with a ball on the green.
Way to go, guys. Good sportsmanship.
Anyway, here are some of the other animals that were spotted at the event|:
---