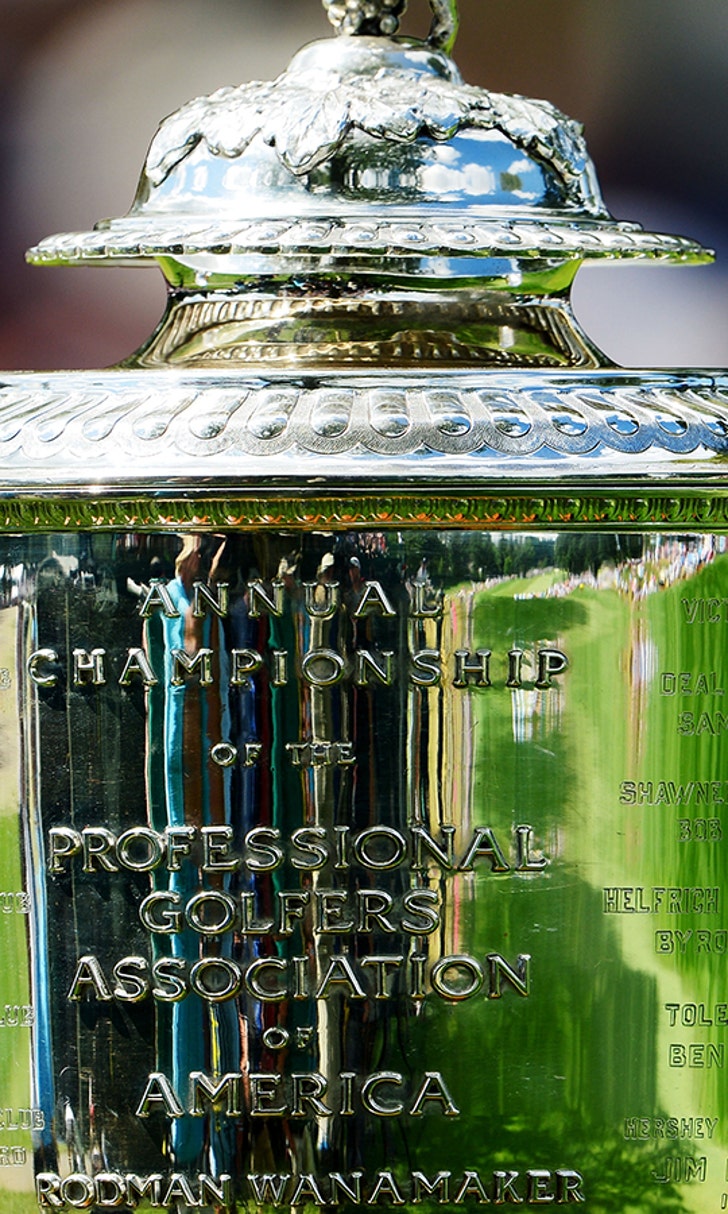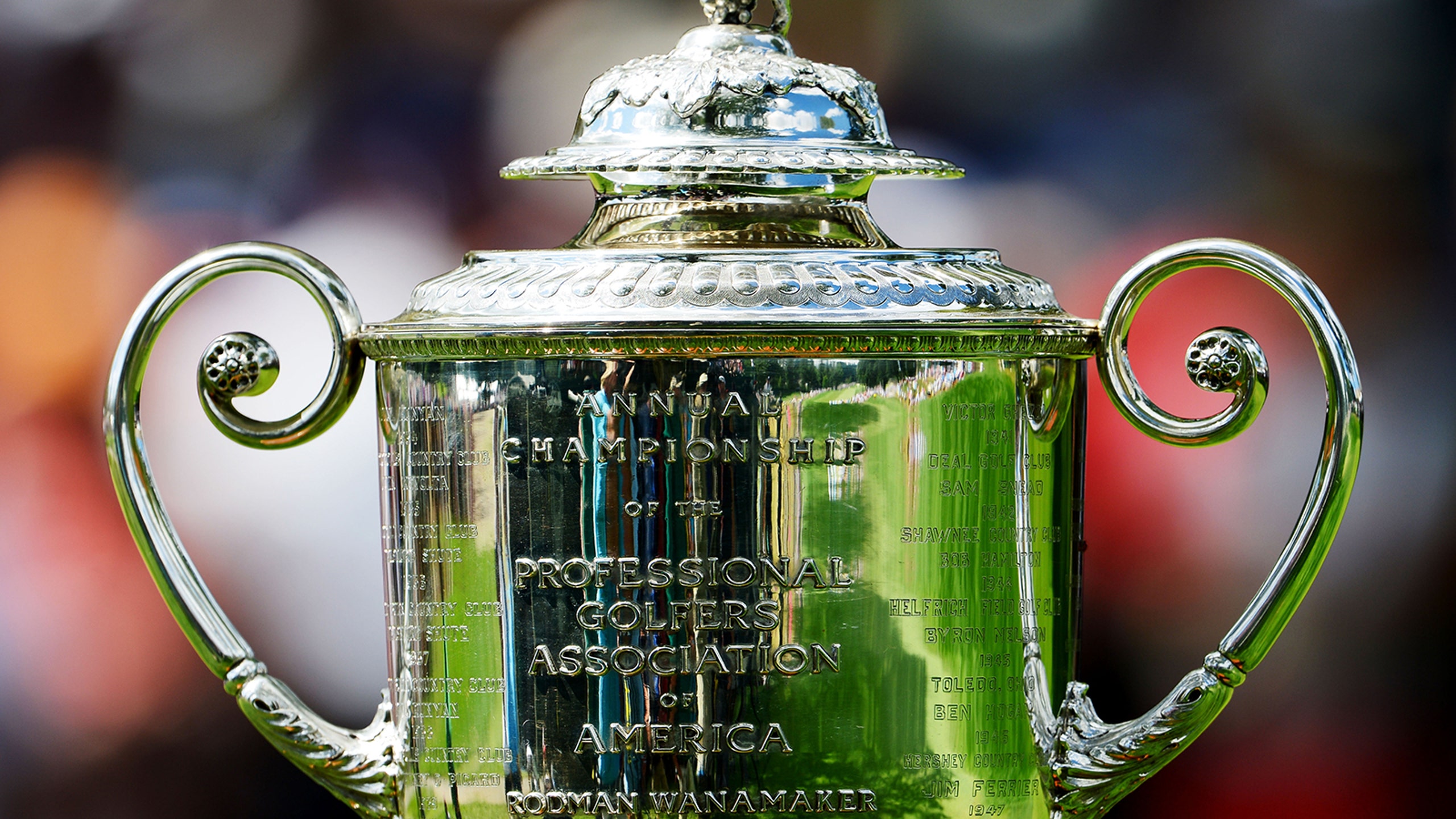 A minor major? PGA Championship is anything but
BY foxsports • August 5, 2014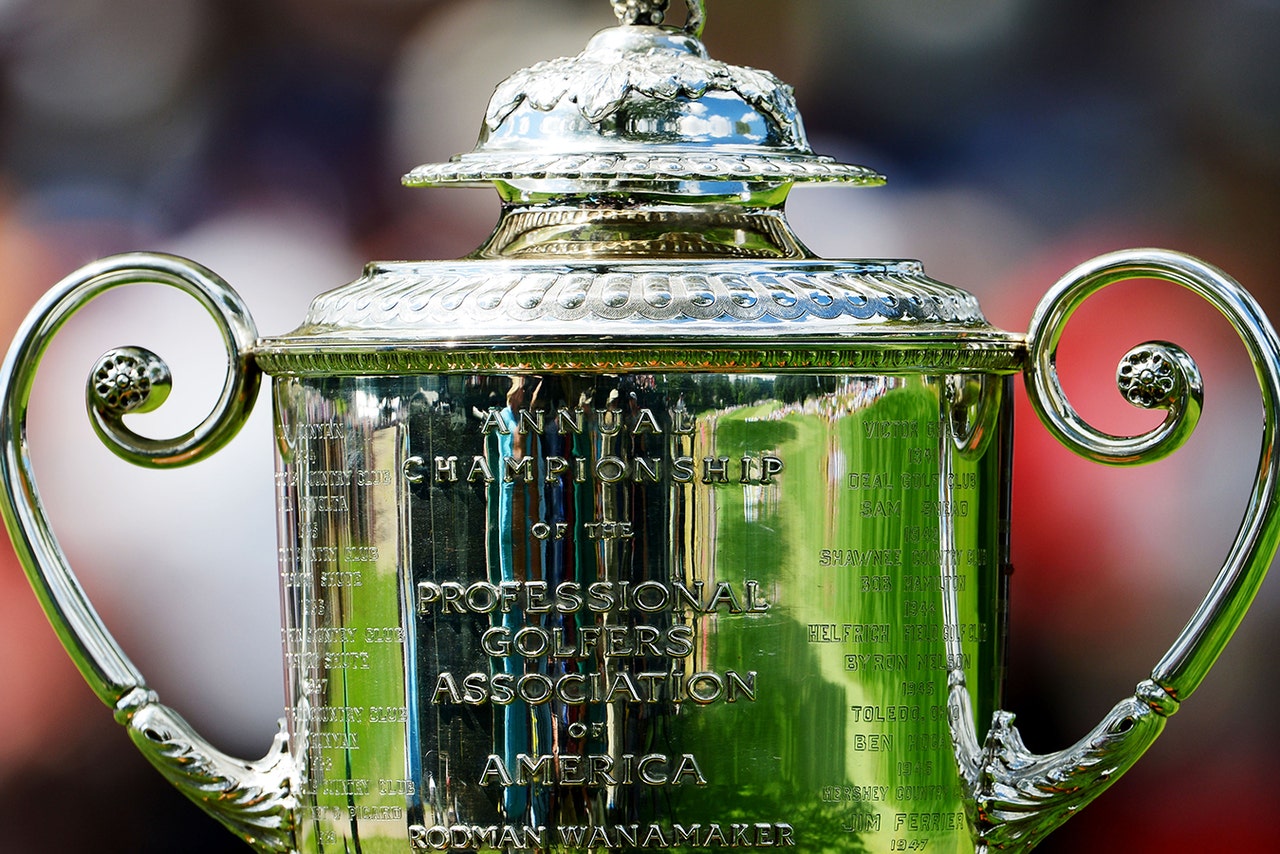 Lots of people regard the PGA Championship as the "minor major." You may even be one of them.
If you are one of those whose juices don't start flowing at the thought of "Glory's Last Shot," it might be time to remind you why you are so wrong. And you are wrong. Really, you are.
Do you think that Rich Beem, Shaun Micheel, Bob Tway, John Mahaffey, Mark Brooks, Wayne Grady, Y.E. Yang and Hal Sutton regard this tournament with such disdain? They each won it once, and it was their only major victory. In fact, in Micheel's case, it remains his only win on tour.
Do you think we would ever have heard of John Daly had he not driven through the night to take his place in the field after being ninth alternate at Crooked Stick in 1991? Probably not.
Just to remind you, Daly was an unknown, with long, flowing locks and a refreshing attitude to the game when he burst upon the scene 23 years ago. Tiger Woods had yet to emerge. Daly struck his drives distances that we did not believe a mere mortal was capable of. What's more, he found most fairways and reduced a tough golf course to its knees. "Grip it and rip it" was his philosophy.
Bob Tway? Well, he was just one of the golfers who broke the heart of the Shark, Greg Norman. It happened at the Inverness Club in Toledo, Ohio, in 1986. Norman was four clear and cruising, but then he began to stutter.
The two men were level when they came to the last hole. Tway put his ball into a horrible spot in a greenside bunker, while Norman's ball lay at the front of the green. Just imagine how Norman felt when, unbelievably, Tway holed his bunker shot. The Australian was still getting over Larry Mize beating him at the Masters by holing an outrageous pitch on the second extra hole.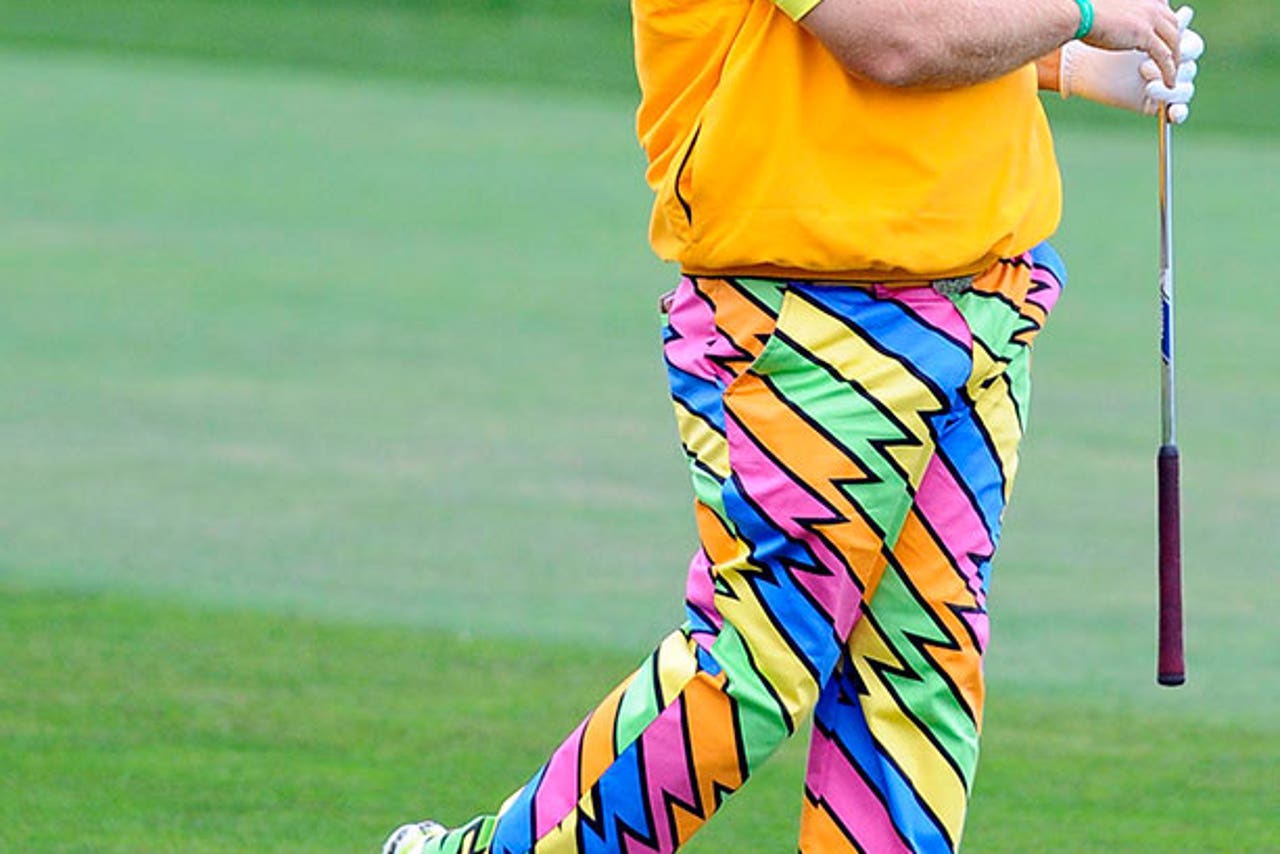 John Daly wouldn't be John Daly without the PGA Championship.

Tway's joyous leap in the sand is one of the enduring images of the PGA Championship.
And you can bet your last dollar that the likes of Arnold Palmer and Tom Watson would swap one of their majors for what Tway, Beem, Micheel, Mahaffey, Brooks, Yang and Sutton achieved. Two of the greatest golfers who ever lived, Watson and Palmer won the Masters, U.S. Open and Open Championship, but they could never cross the finishing line and collect the Wannamaker Trophy.
Then there was Tiger Woods and Sergio Garcia going head-to-head at Medinah in 1999. If you have never seen Garcia staring down Woods as the Spaniard stood on the 13th green after holing a birdie putt and Woods waited on the tee, or the shot that the 19-year-old Garcia played from the base of a tree at the 17th, then you have missed two of the great moments. Garcia and Woods made us believe we were seeing the beginning of a rivalry for the ages. Woods came out on top, but then again he usually did back then.
Or what of Y.E. Yang going into the final round in 2009 two behind Woods, but finishing the day three ahead and becoming the first, and still only, Asian golfer to win a major?
Then there was Kiawah Island in 2012. We already knew that Rory McIlroy was a very special talent. The previous year he had recovered from his Masters meltdown by winning the U.S. Open at Congressional by a staggering eight shots. It was a performance worthy of Woods at his very best.
He was only one off the lead after an opening round of 67 and despite following it with a 75 he was still only two adrift at the halfway stage -- the second round had been played in windy conditions. Woods was the joint leader with Carl Pettersson and Vijay Singh.
A 67 in the third round took McIlroy into a three-shot lead. He played nine holes on Saturday and had to come back to complete the round on Sunday after a fierce thunderstorm ended play for the day.
McIlroy, just 22 at the time, stood on the verge of his second major. Ian Poulter made an early charge with five birdies in a row to start his final round, but his challenge fizzled out, and McIlroy pulled away. He shot a 66, without a bogey, and took just 24 putts. McIlroy won by eight strokes again, a record margin, thanks to a 20-foot birdie putt on the final hole. A star was well and truly born.
My favorite moment came at Oak Hill in 2003, and it was an unknown who produced it, proving that anybody can live the dream, even if it is only for four days of his, or her, life.
The PGA Championship has produced some surprise winners over the years, but none more so than Micheel in 2003. He had managed one win on the Challenge Tour and a victory on the Asian Tour but had achieved little else of note in an undistinguished career. So he was a rank outsider when he arrived at Oak Hill in 2003.
Nobody took much notice of his opening round of 69, and when he followed it with a 68 to lead by two shots, everybody assumed that he would fold in Round 3 and never be heard of again.
Chad Campbell grabbed the Day 3 headlines thanks to a fantastic round of 65, but it was still only good enough to give him a share of the lead with Micheel, who had a 69. The two players were neck and neck throughout the final round, with just about everybody waiting for Micheel to crack.
And then he came to the 18th hole, where he produced the shot of a lifetime, striping a seven iron approach to two inches. It gave him a tap-in birdie for what remains his only win on the PGA Tour.
Valhalla will produce its own special moments. McIlroy is a warm favorite. Or could it be Matt Kuchar's turn to join the one-time winners? Maybe even a guy called Woods could spring a surprise – if his back allows it.
'Walk-In Putt' at Valhalla Just One Of Tiger's Famous 16th-Hole Shots
Return to Valhalla: Tiger Woods vs. Bob May 14 Years Later
---