Tyrod Taylor
Tyrod Taylor
Week 15 roundtable: Which quarterbacks in tough matchups should you trust?
Published
Dec. 16, 2016 1:05 p.m. ET

Sports Illustrated, Michael Beller & Pat Fitzmaurice/Sports Illustrated
Michael Beller: Week 15 and the fantasy semifinals are here. We'll obviously hit on that, but I want to start this week's discussion in the world of real-life football. Fitz, off the top of my head I can't remember a season where, with just three weeks left in the year, there was this much playoff intrigue. Only the Seahawks have clinched a division title, though the Patriots and Cowboys could join them this week. The AFC West, AFC South and NFC South all have two-way ties atop the division, and the eventual losers of the AFC West and NFC South are legitimate wild card contenders.
And how about those wild-card races, Fitz? It always annoys me when networks show a graphic of the playoff picture and include teams as "in the hunt" that are mathematically alive but realistically eliminated, like, say, the 5-7-1 Bengals. But networks don't need to stretch this season to include a whole bunch of teams on that graphic. In the AFC, there are likely four teams fighting for the two wild card spots: the Dolphins, Ravens/Steelers (whichever loses the AFC North race), and Chiefs/Raiders/Broncos (the two non-winners of the AFC West). The Chiefs and Raiders are likely both safe one way or another, which brings us down to three teams for one spot. I didn't include teams that can't win 10 games, the benchmark for wild-card qualifiers since the league went to the eight-division format, which means that the Titans and Texans can likely only get in by winning the AFC South, given that both are 7–6 and play one another Week 17.
Over in the NFC, things are even more interesting.The Seahawks are going to win the West and the Cowboys will be in the playoffs, but that's all we know at this point. The Giants and Lions are both sitting pretty at 9–4, but they could both still miss the playoffs, especially since their remaining schedules are filled with playoff contenders. The winner of their Week 15 showdown will almost certainly be in the playoffs, whether by winning their division or nabbing a wild card. The Packers and Vikings are still alive in the North, and both can qualify alongside the Lions as a wild card. The East could send three teams to the playoffs, with the Redskins joining the Giants and Cowboys. The Falcons and Buccaneers are alive in the division and wild card races, and the fact that they're done with one another means we could see both in the postseason. All told, there's a realistic scenario where eight teams in the NFC win at least 10 games. The last time that happened in either conference was 1991, when eight NFC teams had double-digit victories.
In short, it's going to be a fun sprint to the finish.
I'll give you carte blanche to kick off the fantasy portion of our discussion. Any player, any team, any game, any facet of the fantasy playoffs. You name it, I'll talk about it. But, before you go there, do you remember a season like this where so many teams harbored legitimate postseason aspirations this late in the season?
Pat Fitzmaurice: Yeah, I count 19 teams still harboring valid playoff aspirations. Off the top of my head, I couldn't tell you if this is a once-in-a-decade type of playoff race or if there have been other races this tight in recent years. But yeah, it's going to be a fun stretch run, and it looks as if we'll see several of the division races go down to Week 17.
Let's talk quarterbacks, Beller. This is semifinal week in most fantasy leagues, and a lot of owners face agonizing decisions at quarterback. The only seemingly safe plays at the position this week are Aaron Rodgers at Chicago, Matt Ryan vs. San Francisco, and Kirk Cousins vs. Carolina. (And bad weather could be an issue for Rodgers and Cousins.) A lot of the other QB1 types have tough matchups. Tom Brady is in Denver. Drew Brees is in Arizona. Andrew Luck is in Minnesota. Marcus Mariota is in Kansas City. Ben Roethlisberger, whose toxic road splits frighten a great many of his owners, is in Cincinnati. Derek Carr and Matthew Stafford are both dealing with finger injuries on their throwing hands and have tricky road matchups—Carr in San Diego, Stafford in East Rutherford facing the Giants. Tyrod Taylor and Colin Kaepernick have favorable matchups but shaky starter status—either could conceivably be yanked in-game. Cam Newton and Philip Rivers are in horrid slumps, and Dak Prescott is in a mini-slump.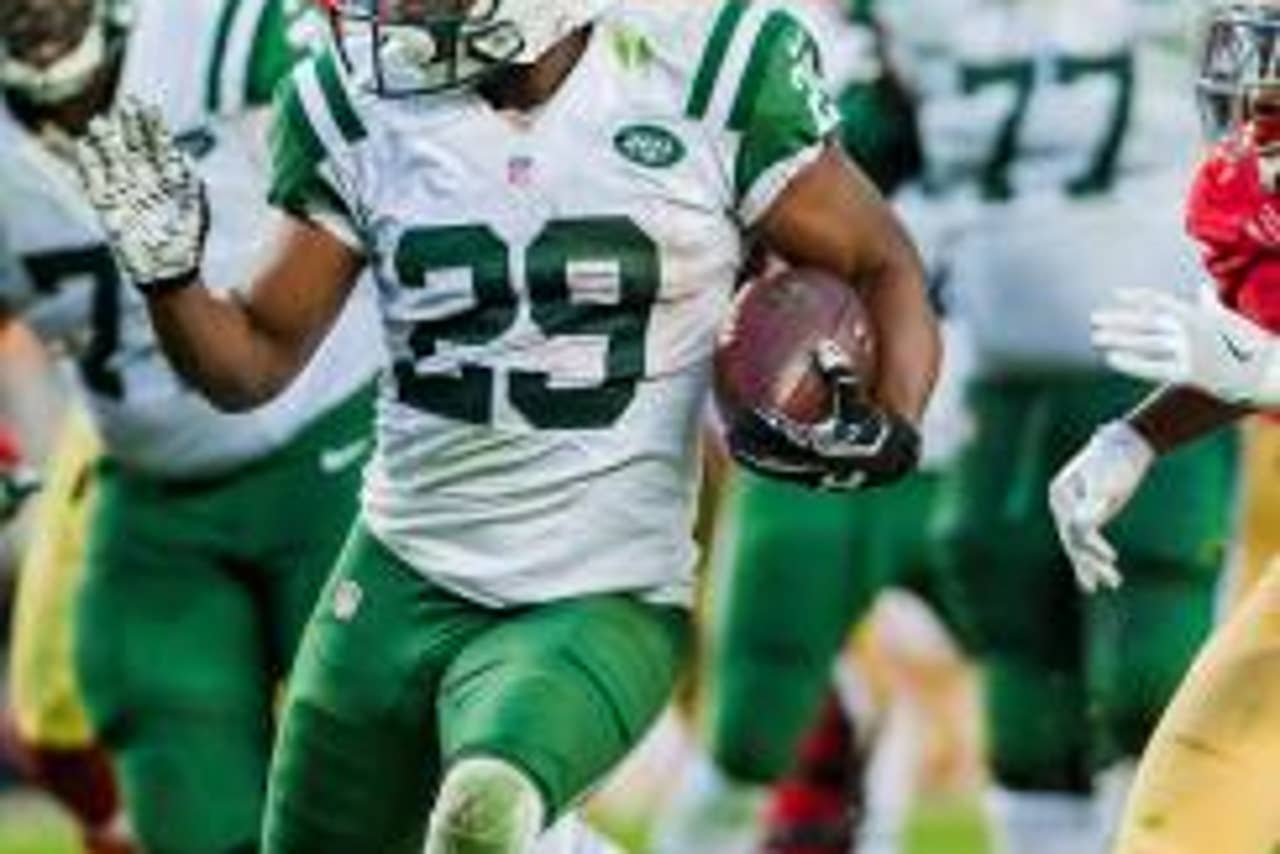 If a Week 15 QB decision comes down to ability vs. matchup, I'm siding with ability. In one playoff game I'm sticking with Luck rather than giving a spot start to Alex Smith, who has a favorable home draw against a flammable Titans pass defense. I just can't start Alex in a playoff game, man. Smith doesn't consistently capitalize on good matchups anyway, and I don't feel comfortable going to war with a quarterback who so rarely takes shots downfield. I'm also eschewing a favorable Sam Bradford matchup (at home against the Colts) and starting Carr against the Chargers. Memories of Carr's brutal performance in Kansas City last week terrify me, but I'm hoping the warm San Diego weather thaws him out.
How do you feel about the QBs this week, Beller? Other than Rodgers, Ryan and Cousins, which guys do you see as safe harbors?
Beller: First, I want to add my voice to yours when it comes to going with ability over matchup. I think fantasy owners have an unfortunate tendency to overrate the importance of matchup, no matter if it's perceived to be favorable or unfavorable. For me, matchup is a tiebreaker and little else. It's something that can give a borderline starter that last little push he needs to get into a lineup. It can make an already attractive player that much better, and perhaps raise his DFS value. But that's it. I'm not letting it dictate my start/sit decisions.
In that vein, I'm still trusting Brady and Brees this week. I actually like Brady a lot relative to the rest of the industry and the typical quarterback's expectations against the Broncos. Sometimes it really is as simple as, "This is Tom Brady and the Patriots." I'm also backing Mariota and Taylor. Mariota was one of the hottest quarterbacks in the league for two months running before meeting the Broncos last week. His struggles with that defense were perfectly understandable. When it comes to the matchup tiebreaker, I think it breaks in Mariota's favor. The Chiefs are a great team on the whole, but the defense isn't quite up to the level it was the last few seasons. Arrowhead is always a hostile environment, but I think the Titans keep it close, and possibly win, thanks to Mariota. As for Taylor, I can't for the life of me figure out why his job status is in question. He's going to make that look silly with the Browns in town this week. Let's face it, everyone makes the Browns look silly. I don't think Taylor has a monster ceiling, even against the Browns, but I will be shocked if he doesn't produce 20 standard-league points.
The only quarterback you listed that I'm actively fading is Luck. He hasn't received the adulation he deserves this season because the Colts are 6–7 and likely won't make the playoffs, but I think this has been his best season in the league. Still, he's dealing with shoulder and elbow injuries, and I do not like his line's chances to keep him upright against the Vikings. Donte Moncrief is trending in the wrong direction and will almost certainly be out because of a hamstring injury. I think the Vikings win this game, and they do so by getting after Luck and holding the Colts to no more than 17 points. If you're a Luck owner you might not have a better option, but I'm not sure he's a top-15 quarterback this week. I would, in fact, play Alex Smith over him. I'm completely aware of his limitations, but this is one of those situations where matchup does make the difference. In the Titans' last eight games, the worst a quarterback has finished when facing them is QB13. That group includes Cody Kessler, Blake Bortles, Matt Barkley and Trevor Siemian. Wouldn't it be a letdown if Smith didn't add his name to those rolls?
Let's discuss the weather, because it's going to be a topic of conversation on Sunday. Pretty much any outdoor game in the north-central part of the country will be played in extreme cold. That includes Packers-Bears, Steelers-Bengals and Titans-Chiefs. Are we fading any players in those games because of the weather? The one that stands out most to me is the one in our backyard between our teams. The forecast for Chicago on Sunday, at last check, has a high temperature of 0 degrees, to say nothing of the wind chill. There's no precipitation in the forecast, but Soldier Field will likely be one of the coldest places in the city on Sunday. For those of you who don't know, the Bears' home stadium is right on Lake Michigan. There's no hiding from the cold when you're at Soldier Field. Should that cause us to recalibrate expectations for anyone in that game, most notably Aaron Rodgers, Jordy Nelson and Davante Adams?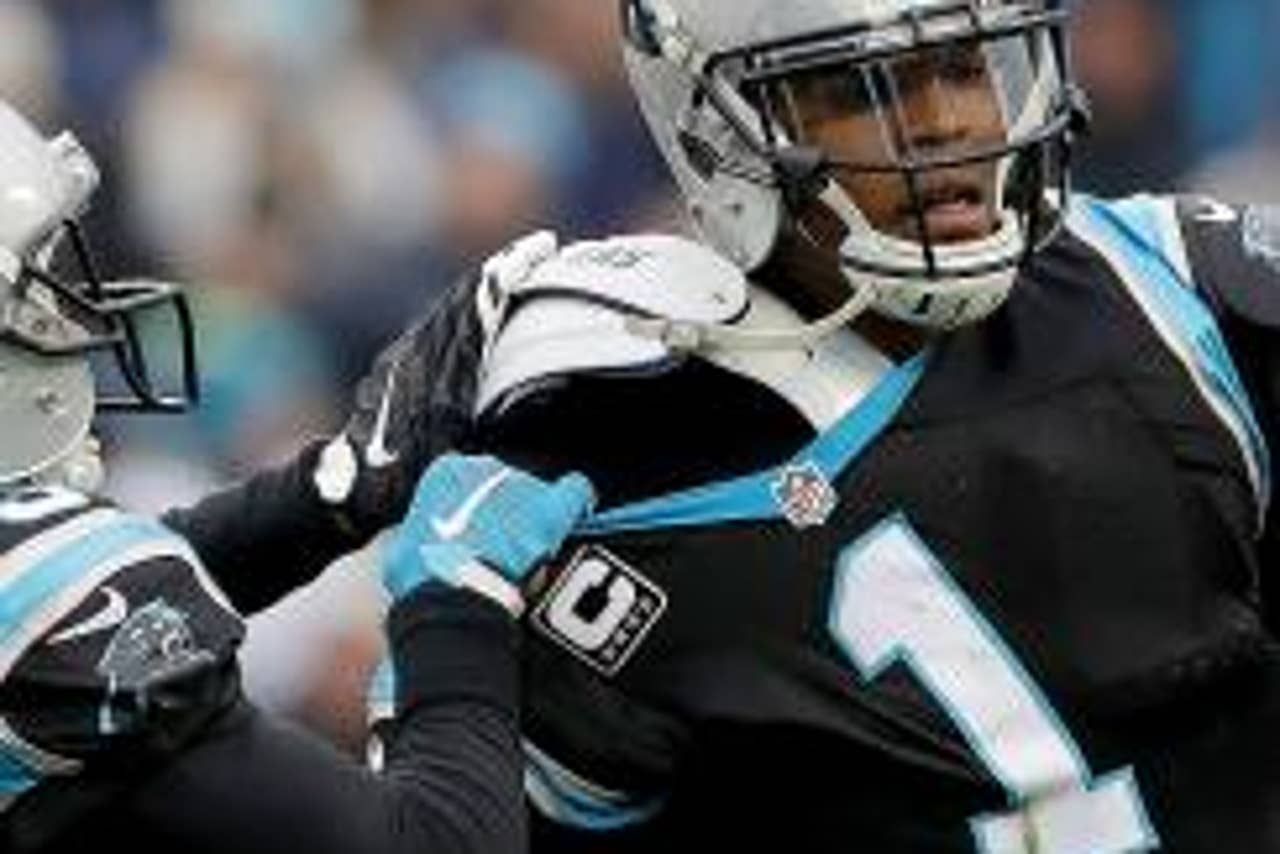 Fitz: Yeah, the weather on the East Coast and in the Midwest could have a deleterious effect on some teams' passing games. Yahoo's Brad Evans tweeted the other day that Aaron Rodgers has played four career games in frigid weather, averaging 255.3 yards per game and 8.5 yards per attempt in those contests, with a 6–3 TD-INT ratio. Not too bad. But I'm always more concerned about wind than I am about cold temperatures or snow. The last forecast I saw called for winds of 15 mph Sunday in Chicago, and it will probably feel breezier than that at Soldier Field, which, as you mentioned, is right on the lakeshore. Wind speeds of 15 mph or higher make me nervous, but less so with a quarterback who can spin it the way Rodgers can. I'm not downgrading Rodgers, Nelson or Adams due to weather. The East Coast is also expected to get winds of around 15 mph, but with much warmer temperatures than in the Midwest. If that forecast holds, I might side against QBs and WRs playing on the East Coast if they're involved in any close start/sit decisions, but I won't be shaking up my positional rankings.
We talked about these guys on our podcast this week, but let's quickly discuss Bilal Powell and Kenneth Farrow again. The Jets' Matt Forte and the Chargers' Melvin Gordon got hurt last week, and both are expected to be out for at least a week, perhaps longer. Powell has done a commendable job in a supporting role this season and now gets to be an A-lister Saturday night against the Dolphins. I have him ranked RB12 this week. In fact, I'll be rolling him out against you this week when we go mano a mano in the semifinals of the Chicago Media League. Farrow figures to get the start when the Chargers host the Raiders on Sunday, but he could be spelled some by Ronnie Hillman, especially if Farrow is deemed a liability in pass protection. It's already a lost season for the Chargers, so the last thing they want is for Philip Rivers to get destroyed while they play out the string. I have Farrow ranked RB21 this week. He was pretty good in his last two college seasons at the University of Houston, and I'm intrigued by his potential workload this weekend, but he comes with a wide range of outcomes. How are you feeling about Powell and Farrow?
And for that matter, Beller, how are you feeling about our semifinal matchup? We're in Year 3 of the Chicago Media League, and I'm pretty sure you stomped me every time we met during the first two seasons. But I'm 1–0 against you this year, and I'm pretty content with the lineup I'm throwing out there against you. My team rarely posts a huge number in any given week, but it doesn't lay many eggs either. I just post a decent number, then sit in the clubhouse drinking Arnold Palmers while my opponent works on beating my score. Are you feeling good about your chances?
Beller: I'm feeling pretty good about our matchup, Fitz, and I understand you feeling good, too. I think it's going to be a close one. It's fitting that you brought up Powell and Farrow because you lost Forte and I lost Gordon, and we'll be rolling out their respective backups this week. I feel like this was one of my worst teams this season, so of course it went 9–4 with the second-most points in our league. As of this writing, we're not yet sure what happened in the Thursday night game, but I'm very confident in Thomas Rawls putting up a big number for me. I also love my top two receiver tandem of Odell Beckham Jr. and Jordy Nelson, which carried me all year, and as I said earlier, I love Tyrod Taylor's prospects against the Browns. This is a superflex league, and my other quarterback is the inimitable (in a bad way) Blake Bortles. I don't feel great about him, but I think one of your quarterbacks, Matthew Stafford, is really going to struggle with the Giants this week. Yahoo! has you as an exact six-point favorite, and that feels fair. I have to say, though, it would be pretty great if your beloved Nelson and Kenneth Dixon, who is also in my lineup, sunk your hopes in the semifinals.
We're pretty much in lockstep on Powell and Farrow. I've got Powell as RB13 and Farrow at RB25. I'd be starting Powell with confidence anywhere I owned him, but it's worth noting the Dolphins held Le'Veon Bell and David Johnson in check this season. They've been vulnerable to backs as pass catchers, however, and we know how dangerous Powell is when he turns into a receiver. If he finds the end zone, he'll be a top-10 back this week. As for Farrow, I am a bit concerned about his workload. What he did last week was admirable, but Ronnie Hillman was inactive for that game. That directed all the touches in Farrow's direction after Melvin Gordon left the game. That won't be the case this week. I see 18 touches as a best-case scenario for him, with 14 to 15 more likely. I don't think he gives you a meaningful game on yardage alone. While a touchdown would push Powell into the top 10, I think Farrow needs to score to register as an RB2 or worthy flex play. I'm not sure I buy it, but the chance is definitely there. For the sake of transparency, I've got him in a flex spot against you over, among others, DeVante Parker, Dion Lewis and James White.
I asked you for an upset pick last week, Fitz, and you said there weren't really any true, realistic upset picks on the board. We've got a lot to choose from this week, with eight teams laying at least 5.5 points, not including the Seahawks last night. The big favorites this week are Dallas (vs. Tampa Bay), Baltimore (vs. Philadelphia), Green Bay (at Chicago), Buffalo (vs. Cleveland), Kansas City (vs. Tennessee), Houston (vs. Jacksonville), Atlanta (vs. San Francisco) and Washington (vs. Carolina). Any of those entice you? I think the Buccaneers can go into Dallas and hand the Cowboys their second straight loss. I love the way the defense has played of late, and I think Mike Evans will post a big game on Sunday Night Football. Dak Prescott is going to have to make multiple plays down the field to keep up. Give me the Buccaneers, 27–24.
Steer this ship back into port, Fitz. Lake Michigan hasn't iced over yet. You and the rest of FitzMagic are going down to Odell's Vengeance. It's time for me to get a playoff win in the Chicago Media League.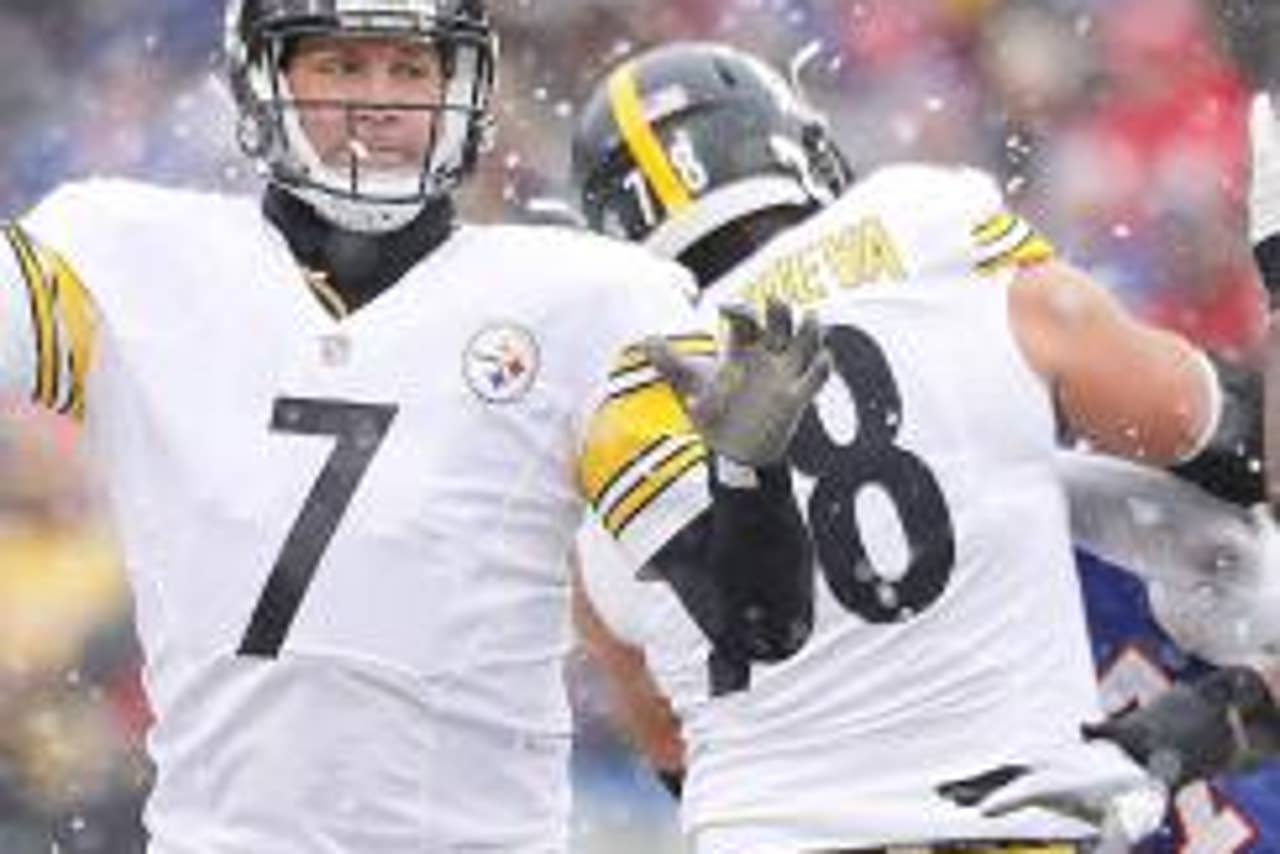 Fitz: Actually, my friend, I believe I hit on last week's upset pick: Texans over Colts. But I'm going to pivot away from Brock Osweiler & Co. this week and take the lowly Jaguars to bump off the Texans in Houston this week. Jacksonville is catching six points, and that seems like too much lumber for the Texans to chop with a shaky offense going against a respectable Jaguars defense. I'm sure Blake Bortles will have problems of his own against a good Houston defense, but I like Jacksonville to play the spoiler this week.
I also sort of like Carolina catching six points in Washington this week. Yes, Cam Newton has been a mess lately, but the Washington defense can be had. The Panthers' defense should be able to cause just enough problems for Kirk Cousins, and I can see Carolina pulling out a close one.
The six-point underdog I cannot back, however, is Odell's Vengeance against FitzMagic in the Chicago Media League semis. Odell and Jordy scare me, but I bring some decent WR firepower into our matchup with Mike Evans, Demaryius Thomas, Tyreek Hill and Sammy Watkins. You might have an edge at receiver, but I really like my RBs this week (Powell and Carlos Hyde), and Tyler Eifert gives me a slight edge at TE over Ladarius Green, I believe.
The gauntlet has been thrown down, amigo. I wish you the best possible luck—and I mean that in the most insincere way possible. Here's to bragging rights, Beller. Cheers, bud.
---
---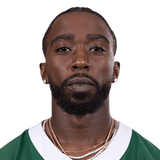 Get more from Tyrod Taylor
Follow your favorites to get information about games, news and more
---