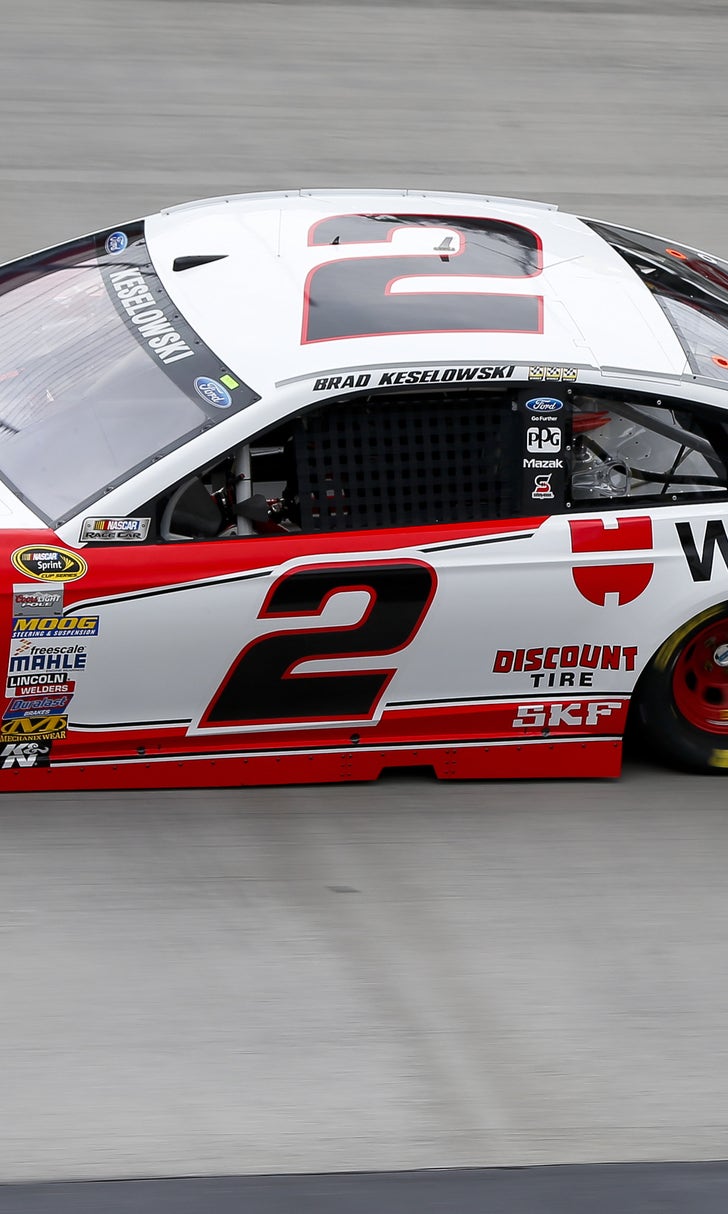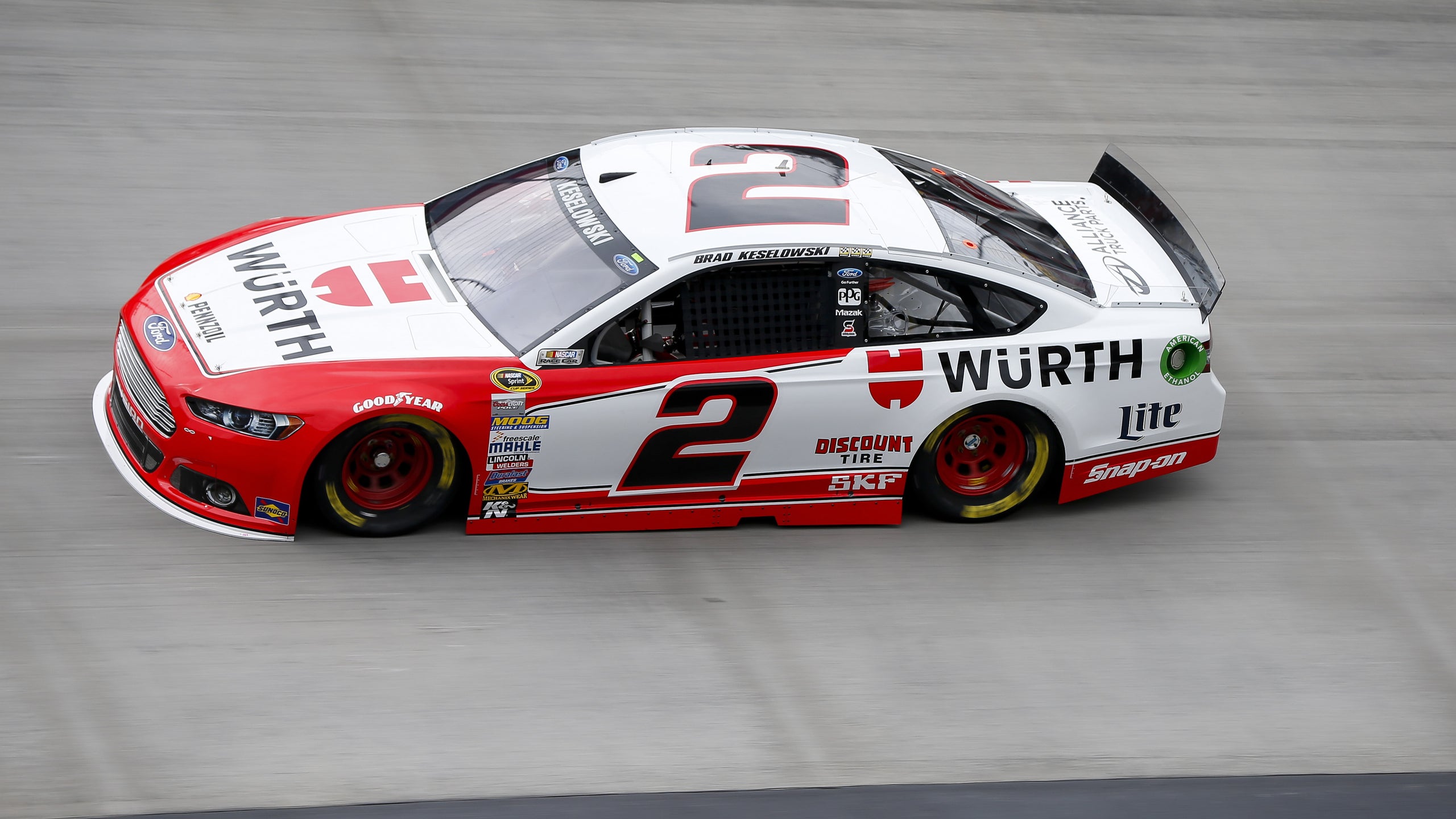 NASCAR PREVIEW - GOODY'S HEADACHE RELIEF SHOT 500
BY foxsports • October 23, 2014
March's race at Martinsville Speedway saw Kurt Busch turn the tables and run away in the closing laps from one of the best drivers on this track, Jimmie Johnson. Busch's race was even more impressive considering he was involved in an incident earlier in the race from which he said his day was over. It clearly was not. The Stewart-Haas Racing driver battled back and found himself brushing Johnson aside as he ran away to victory and a berth in the Chase for the Championship.
What makes Busch's March win even more impressive is that he started from the 22nd position. In the 130 races at the track prior to that win, a driver starting 20th or lower had only won the race five times. That win put an end to a streak of seven consecutive Martinsville races won by drivers starting inside the top 10, too. Qualifying position and practice pace play a key role in determining which drivers will factor in the outcome of each race here.
One streak that Busch's win earlier this year didn't end, however, is Chevrolet's dominance at the track. The marque has powered the last seven victors, and has 53 victories in total. Toyota is the only other manufacturer to win since 2004. Ford is clearly lacking in results at the track. Their last Martinsville victory was at the hands of Busch for his only other win at the track back in 2002.
Jeff Gordon – After advancing to the Eliminator round of the Chase for the Championship Gordon is probably licking his chops in anticipation of securing an automatic advancement to the finale by winning at Martinsville. The veteran has eight Martinsville wins to his credit, and has three top-10 finishes in his last five tries there. Gordon started at the back of the field last week, but worked his way forward to do enough to secure his advance in the championship fight. After surviving the unknowns of Talladega the veteran is going to set his sights on starting the Eliminator round of the Chase with a bang. Fantasy players should expect Gordon to run well this weekend, and be a contender at the finish.
Jimmie Johnson – He may have been eliminated from the 2014 Chase last weekend, but Johnson still has a point to prove and will continue gunning for victories. His Martinsville record is one of the best in the series. He finished second there earlier this season, extending his run of consecutive top-5 finishes at the track to four. Johnson has only failed to finish inside the top 10 at Martinsville three times in his 25 starts at the track, and that should be enough to nominate him as team captain this week. Fantasy players shouldn't fret too much about him entering a slump after championship elimination. He ran well at Talladega, but simply didn't have friends up front to assist, and should be strong again this week.
Joey Logano – Logano doesn't have the same impressive Martinsville record as Gordon or Johnson, but he has demonstrated significant improvement in his most recent races there. With his fourth-place finish there earlier this season he is currently on a run of three consecutive top-10 finishes at the track. He led 39 laps en route to that fourth-place result, which were his first ever laps out front at there. Logano has been able to bag wins when he needs them this season, making him one of the top choices to win this season's championship. Logano was also pivotal in helping teammate Brad Keselowski advance in the Chase last week, and the team is riding high on a wave of momentum making Logano a fantasy option to watch this week.
Greg Biffle – Biffle's Martinsville history puts him on the bubble this week. He has started 23 races at the track, yet has only scored five top-10 finishes there. The reason why fantasy players may want to pay attention to him this week is that three of those top-10 finishes came in his last four Martinsville races. He was only able to finish 19th there earlier this season, which ended that three-race streak of top finishes, but he did lead 18 laps. Those laps led were his first time in front of the pack at Martinsville since he led six circuits in the spring 2010 race. Biffle disappointed with a 25th-place finish at Talladega last week, but fantasy players should consider starting him if he shows speed in practice this week.
Kasey Kahne – Like two of his Hendrick Motorsports teammates Kahne was knocked out of championship contention last weekend in Talladega. The No. 5 probably should have advanced from that elimination round, but didn't have the performances that backed up his past statistics at those three circuits. His history at Martinsville is not great, which could mean an even worse outlook for his prospects this week. Twenty-one starts at Martinsville have only given Kahne an average finish of 20.2 with just four top-10 finishes in that time. While the team never looked like a true championship contender, the fall Hendrick has suffered is taking its toll, and much can't be expected of Kahne this week under those circumstances.
Kyle Larson – For the first time in six races Larson failed to finish inside the top 10. His prospects heading into last weekend appeared as high as ever, and his run of form since the Chase began would have made him a championship favorite had he made the field. This week he returns to Martinsville, a track he hasn't gotten the hang of yet, and on the back of his worst finish in recent memory. The rookie has two starts at the short track under his belt, and his best finish is 27th. He dropped out of his first Martinsville outing with engine troubles. Larson is still the most exciting rookie in the field, but his value this week might be less than at a 1.5-mile oval.
Dale Earnhardt Jr. – Though he brings a strong history at Martinsville Speedway, this week may be one to cut Earnhardt some slack. He resigned himself to missing out on the championship by virtue of his recent performances, but the sting of the cut is still fresh. The team turned in a best finish in the Contender round of the Chase of 20th at Charlotte and a three-race run with that as the highlight will not win a championship. Still, Earnhardt has an average Martinsville finish of 12.8 from 29 tries. He claims 11 top-5 and 16 top-10 finishes in that time, and would normally be a heavily used fantasy option this week. Given his recent races, however, fantasy rosters may find better value with other selections.
Jamie McMurray – It seems as though bad luck is destined to keep McMurray out of Victory Lane in 2014. The Sprint All-Star race is looking more and more like it will be McMurray's sole triumph this season. Last week's Talladega race featured more of the same too, a strong car and an early run near the front of the field only to be undone by an issue that effectively ended any chance at success. Gremlins have bitten McMurray almost every time he was in a position to capitalize this year, which makes him risky for fantasy rosters. He has just one top-5 finish at Martinsville, and finished 42nd there earlier this year with a similar tale, being spun by contact.
Marcos Ambrose – Ambrose scored a top-10 finish in his last visit to Martinsville, and is coming off of another top-10 finish last weekend in Talladega. The Richard Petty Motorsports driver has only landed two top-10s at Martinsville in his career, but both came in the last three races there. As his time in NASCAR draws to a close he continues work to end his career in the series with success. Martinsville, and short tracks in general, can offer road racers certain advantages with the heavy braking and corner momentum required to get the best run down the short straights, which is something Ambrose can take advantage of this weekend. Fantasy players may want to look Ambrose's direction depending on how he performs in practice and qualifying.
Follow @cjradune on Twitter.
Radune was named the 2012 Racing Writer of the Year by the Fantasy Sports Writers Association. Get a FREE RotoWire 10-day trial (no credit card required) at RotoWire.com.
---