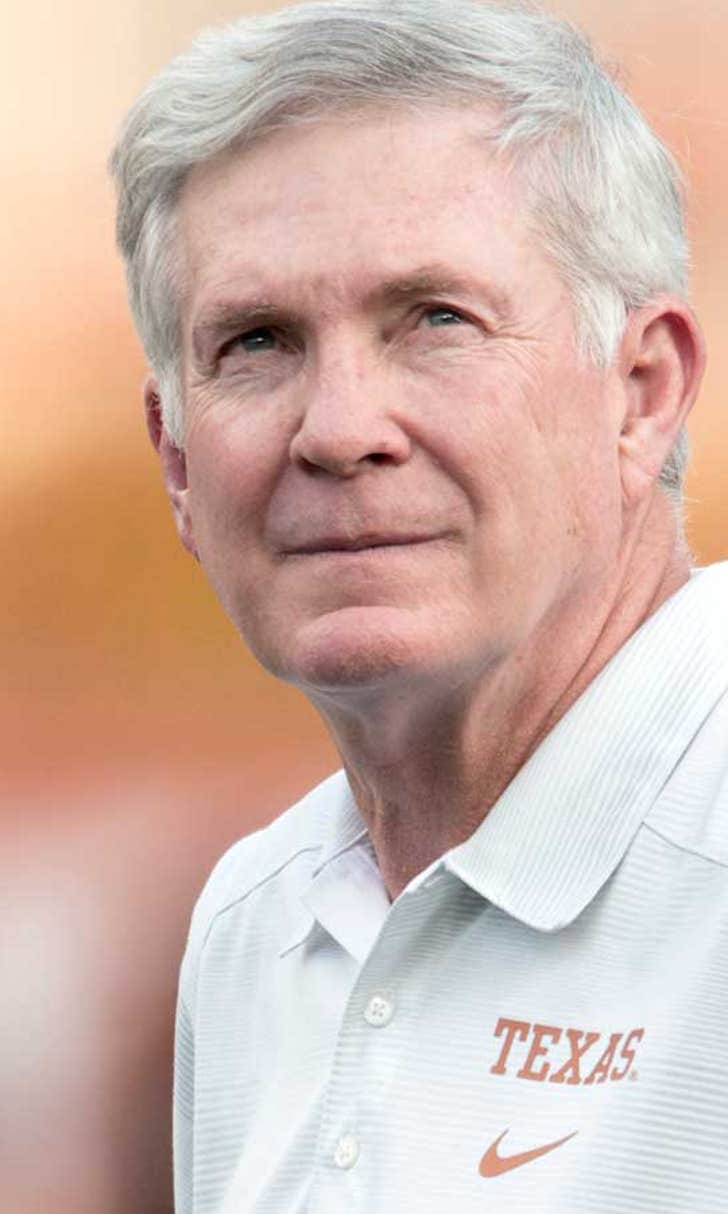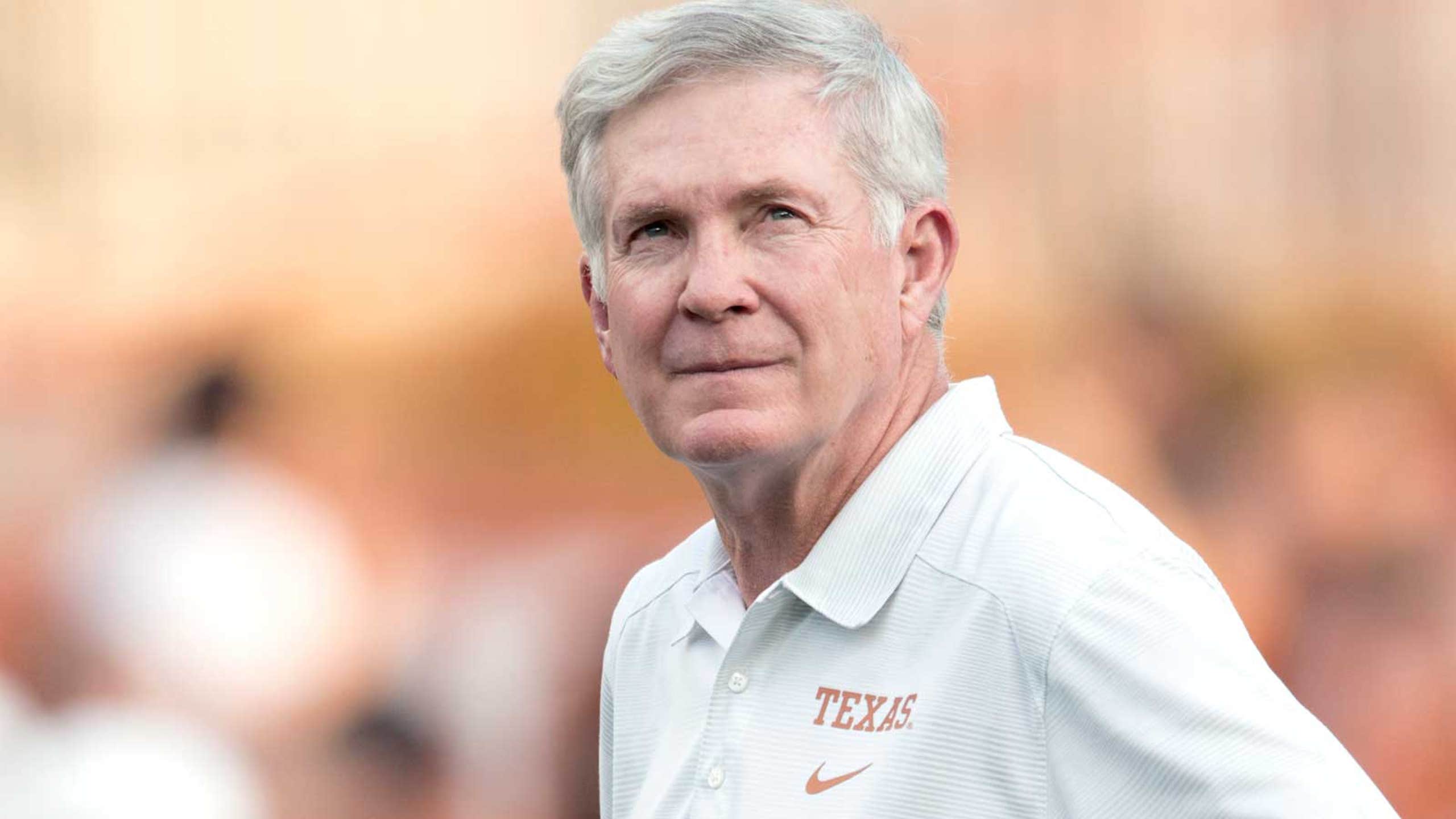 With Saban locked up, what's going on with Mack Brown's job in Texas?
BY Phil Kropoth • December 13, 2013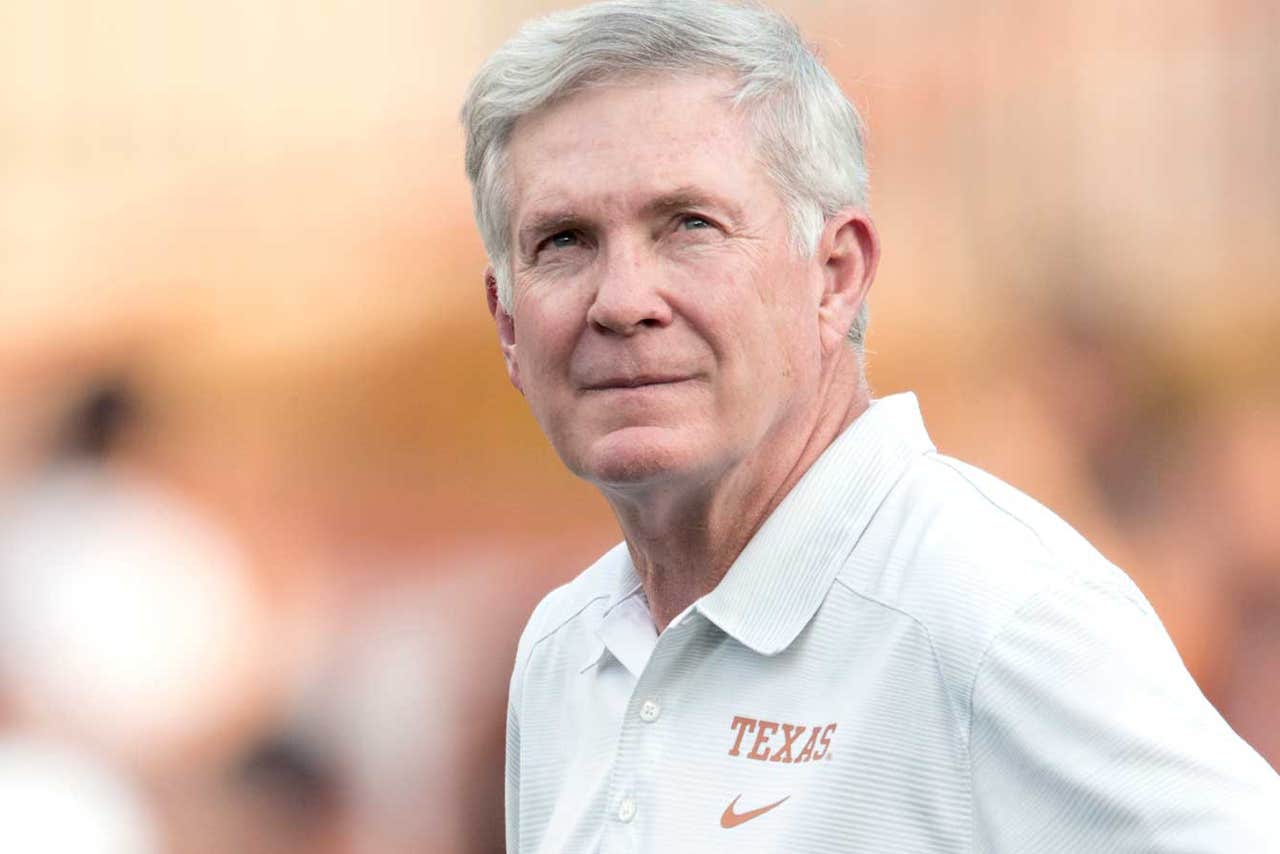 Mack Brown stood on the podium at Texas' 2013 team banquet Friday night, the college football world wondering if he would address his coaching future.
Instead, Brown's situation only got murkier while Nick Saban -- the man reportedly pegged as the Longhorns' ideal replacement for Brown -- got himself a big extension to remain at Alabama ... during Brown's banquet speech.
During a short speech, Brown thanked various members of the audience before he addressed his players, saying he hoped they all left the event feeling like winners.
Brown then addressed the parents of the players and called their job the hardest one in the world.
But one subject he did not speak to was whether he would be staying on as the head coach of the Longhorns next season. Some reports earlier in the week suggested he was planning to resign, perhaps during this very speech, though Brown shot down those suggestions. The closest he came to potentially approaching the subject was when he talked of his team's resiliency, citing injuries and distractions as two of the challenges it has faced this season.
Oddly enough, the smallest bit of clarity that was gained on Brown'€™s coaching status was provided from outside the banquet, when Saban agreed to a multi-year contract extension to remain with the Crimson Tide team he has coached to three national titles in four seasons.
So is Brown staying at Texas? Well, we don't know yet. After week-long speculation about his future, conflicting reports continued to surface Friday night regarding Brown's future.
Orangebloods.com's owner and publisher tweeted that his website was told by a prominent Texas high school coach that Brown would be staying. The website made headlines earlier in the week when it initially broke a story that Brown was on his way out.
Another report by 247 Sports via Twitter claimed Brown would stay on at the school following a meeting with Texas' president and athletic director.
On the other hand, ESPN reported that Brown's return was not yet a done deal, and that the coach is "now fighting to keep his job."
Brown has spent the last 16 seasons as the head coach of Texas' football program, where he has compiled a 158-47 record and won a national championship in 2005.
Still, whether he will be back for next season remains a mystery. Stay tuned.
---