Wentz's NDSU pro day has TV spotlight
Published
Mar. 21, 2016 6:34 p.m. ET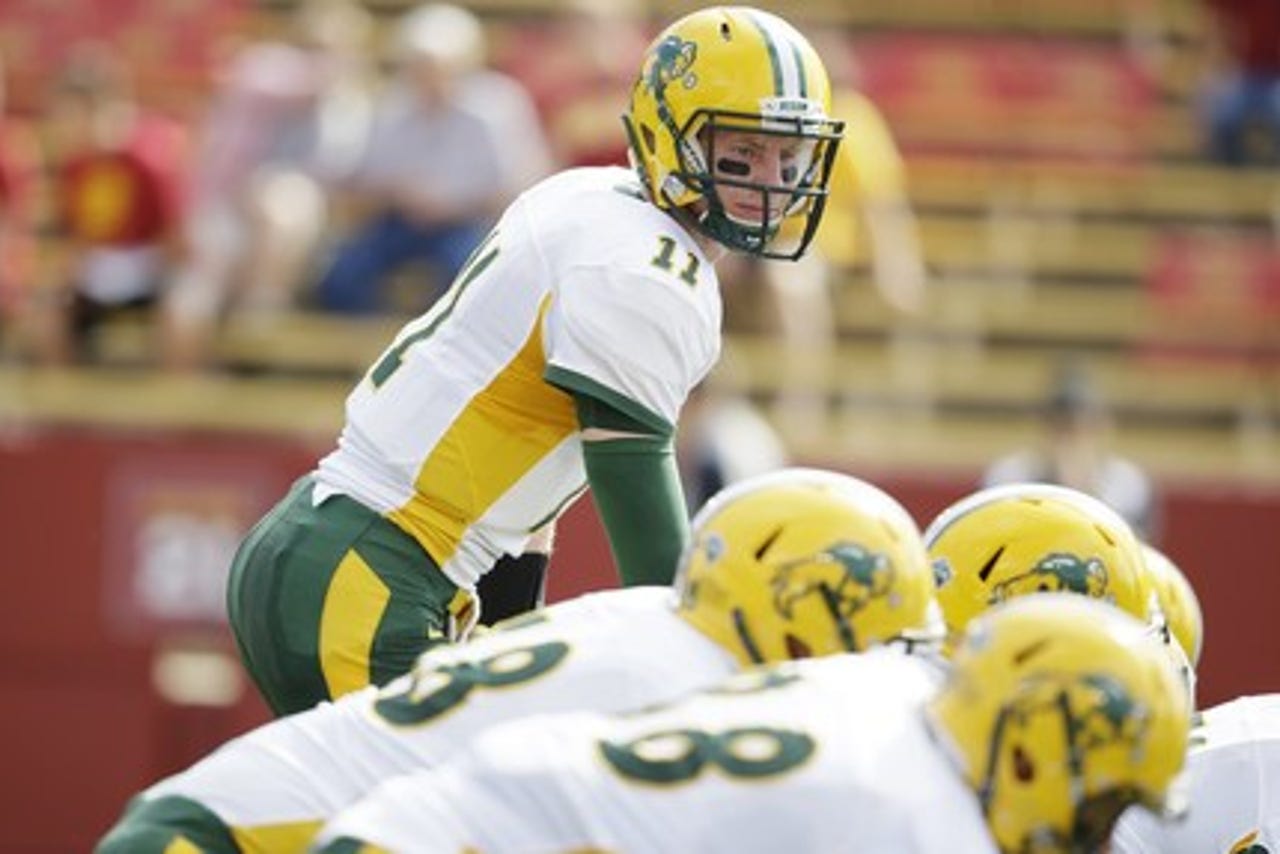 (STATS) - A pro day at an FCS school has never drawn as much attention as the one that will take play at North Dakota State on Thursday.
ESPNews and NFL Network will broadcast live from Fargo to give viewers a closer look at quarterback Carson Wentz, who is projected to be a high first-round pick in the draft next month.
Most if not all 32 NFL teams will have a representative in attendance. Measurements and weight room activities for all players involved, including 10 from the NDSU squad that won its fifth straight FCS national title last season, will begin at 10 a.m. ET at the Dacotah Field indoor practice facility on campus.
The on-field drills will begin around 11 a.m., with ESPNews and NFL Network expected to have live reports.
The 6-foot-5, 231-pound Wentz, who was the most outstanding player in the national championship game each of the past two seasons, is expected to throw to a handful of former Bison teammates - wide receiver Zach Vraa, tight end Luke Albers, fullback/tight end Andrew Bonnet and possibly Christian Dudzik, who was part of the Bison's 2011-14 championship squads.
Offensive tackle Joe Haeg, considered a candidate to be selected in a middle round, also will participate.
The draft will be held April 28-30 in Chicago.
---