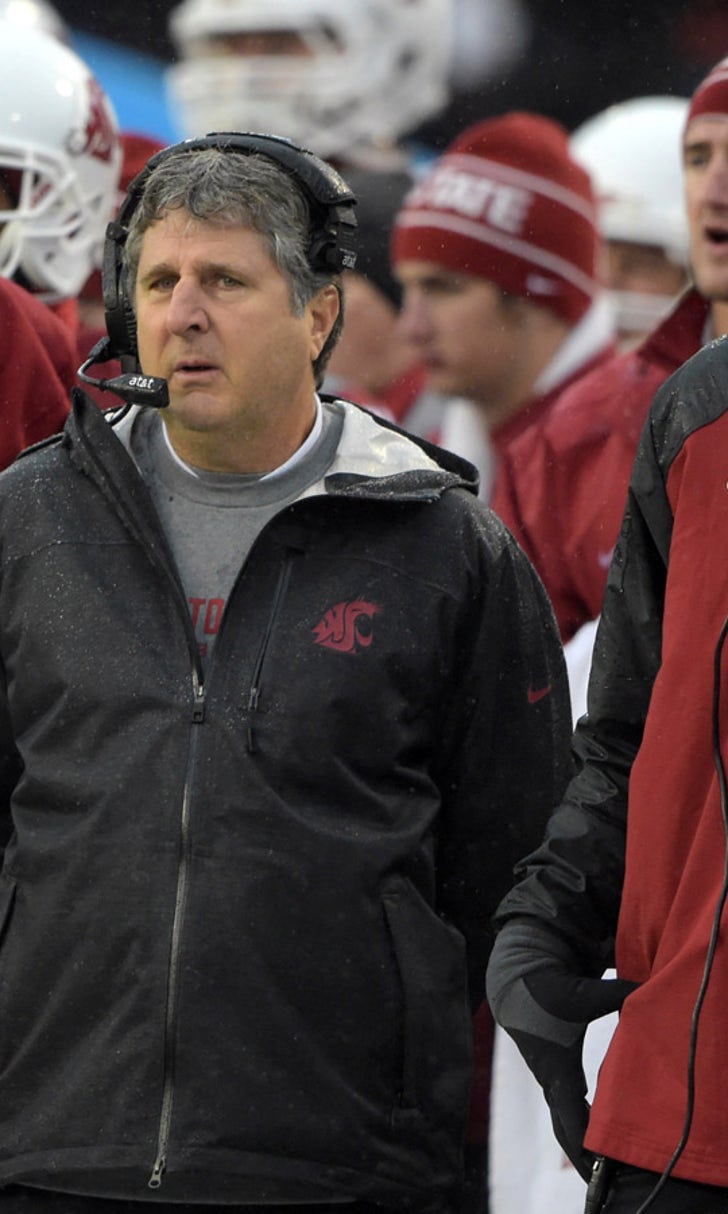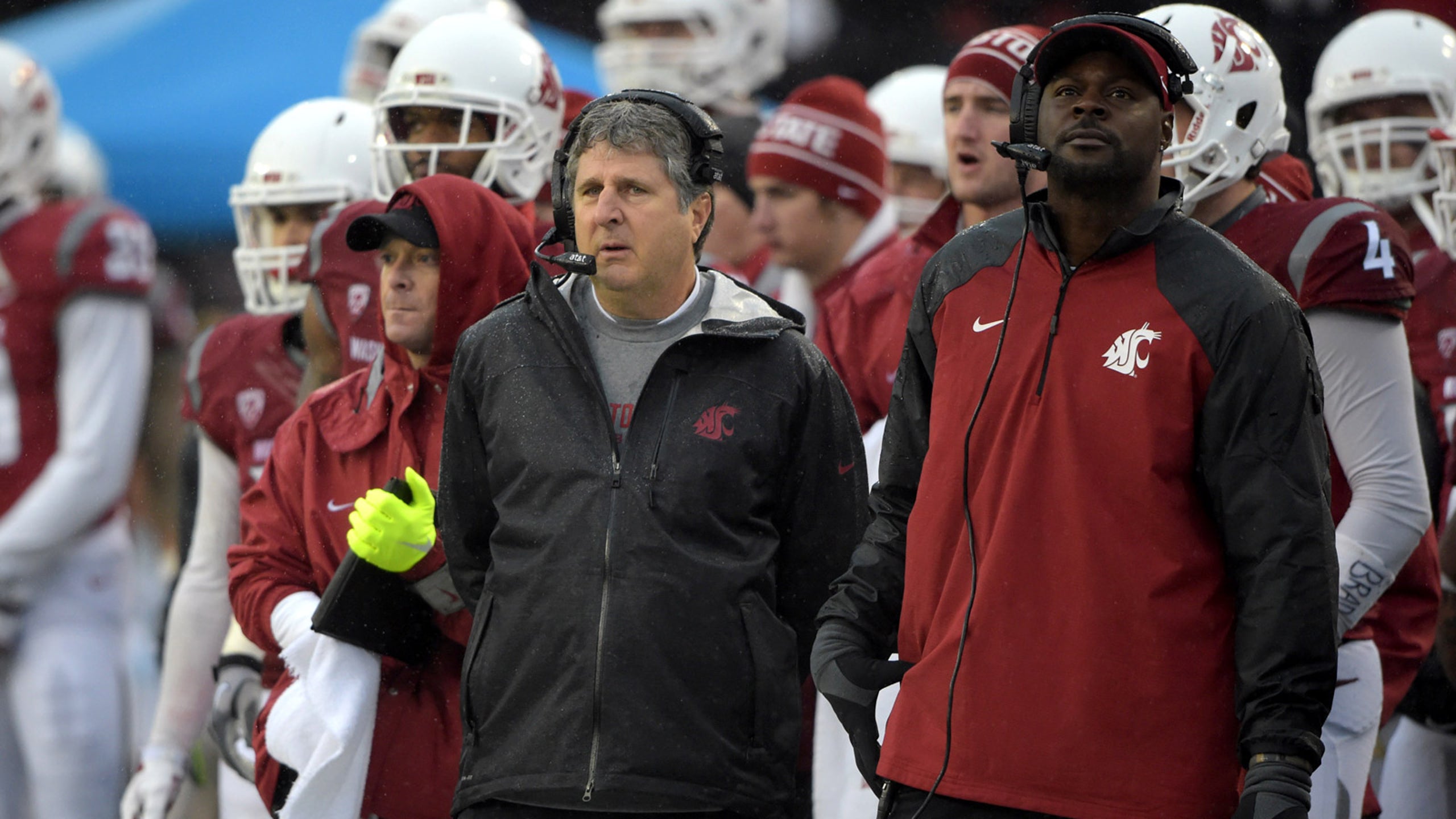 Wazzu's Dennis Simmons will be Oklahoma's new receivers coach
BY Bruce Feldman • February 4, 2015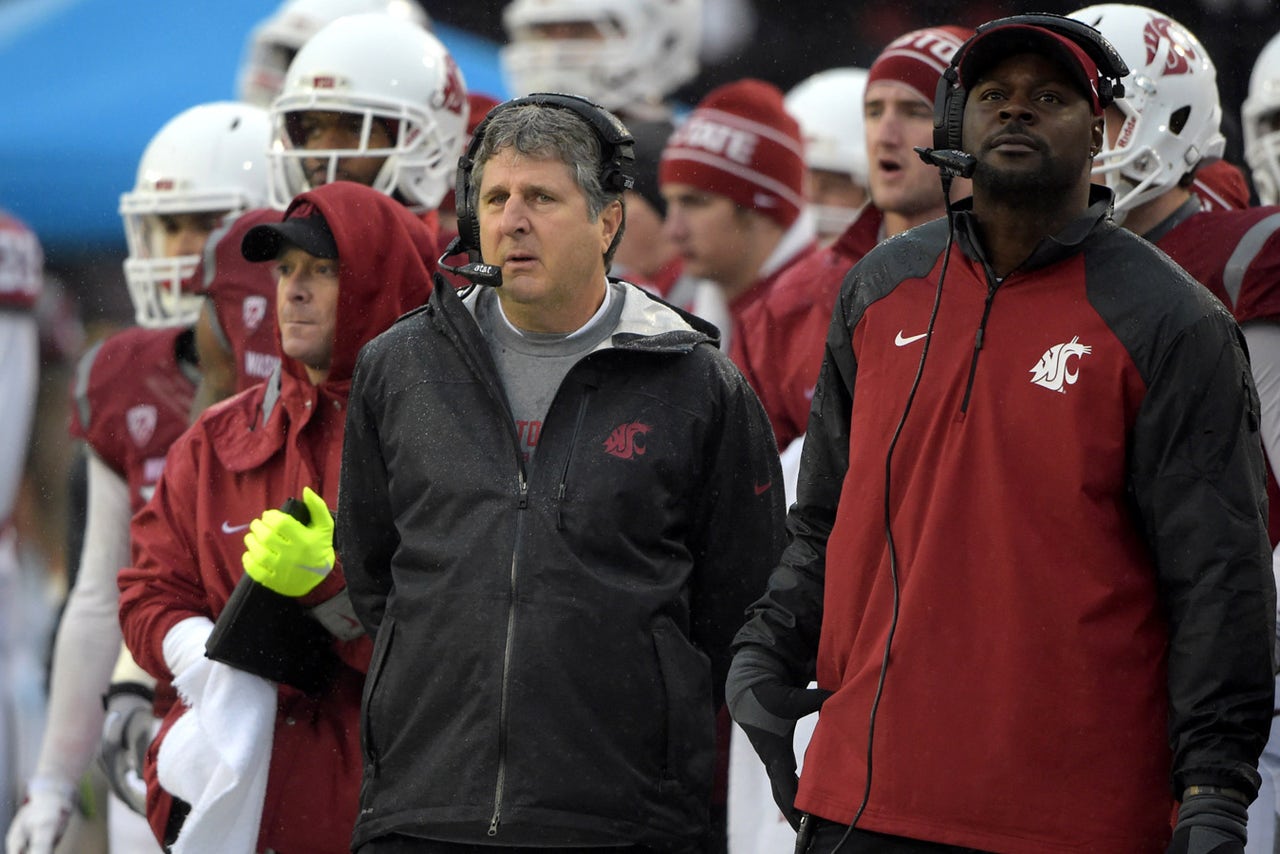 Dennis Simmons, who has proven to be one of the nation's top recruiters and receivers coaches in his time at Washington State, will be the new receivers coach at Oklahoma, he told FOX Sports.
"It was really hard to leave the kids we have here and the relationships that we have formed," Simmons said. "But this is an opportunity I couldn't pass up. My 5-year-old daughter (who lives Arlington, Texas) will only be a couple-hour drive away now and my wife's family will be much closer. It's an opportunity for me to have both of my kids grow up around each other and for my wife's mom to be able to watch her grandson. I never had a father in my household. My mother played the role of both parents in the household. Personally, this is very important to me.
"And from a professional sense, it's a great opportunity to learn from a national championship-winning head coach Bob Stoops and to work at Oklahoma, which is historically one of top programs in the college football world and as rich in tradition as any school out there. I also get a chance to reunite with coaches that I've worked with before and know very well."
Simmons, who spent 10 years at Texas Tech with Mike Leach and the past three seasons with him at Washington State, will get back to working with new Sooners OC Lincoln Riley on Stoops staff. The two worked together at East Carolina and at Texas Tech. OU O-line coach Bill Bedenbaugh also was a colleague of Simmons at Tech.
Two years ago Simmons found unheralded JC recruit Vince Mayle, a former basketball player, and helped develop him into a receiver who caught 106 passes for almost 1500 yards this season. At ECU, Simmons helped groom Lance Lewis and Justin Hardy. At Texas Tech, he helped Michael Crabtree blossom into being on of the most productive receivers in college football history.
Bruce Feldman is a senior college football reporter and columnist for FOXSports.com and FOX Sports 1. He is also a New York Times Bestselling author. His new book, The QB: The Making of Modern Quarterbacks, came out in October, 2014. Follow him on Twitter @BruceFeldmanCFB.
---