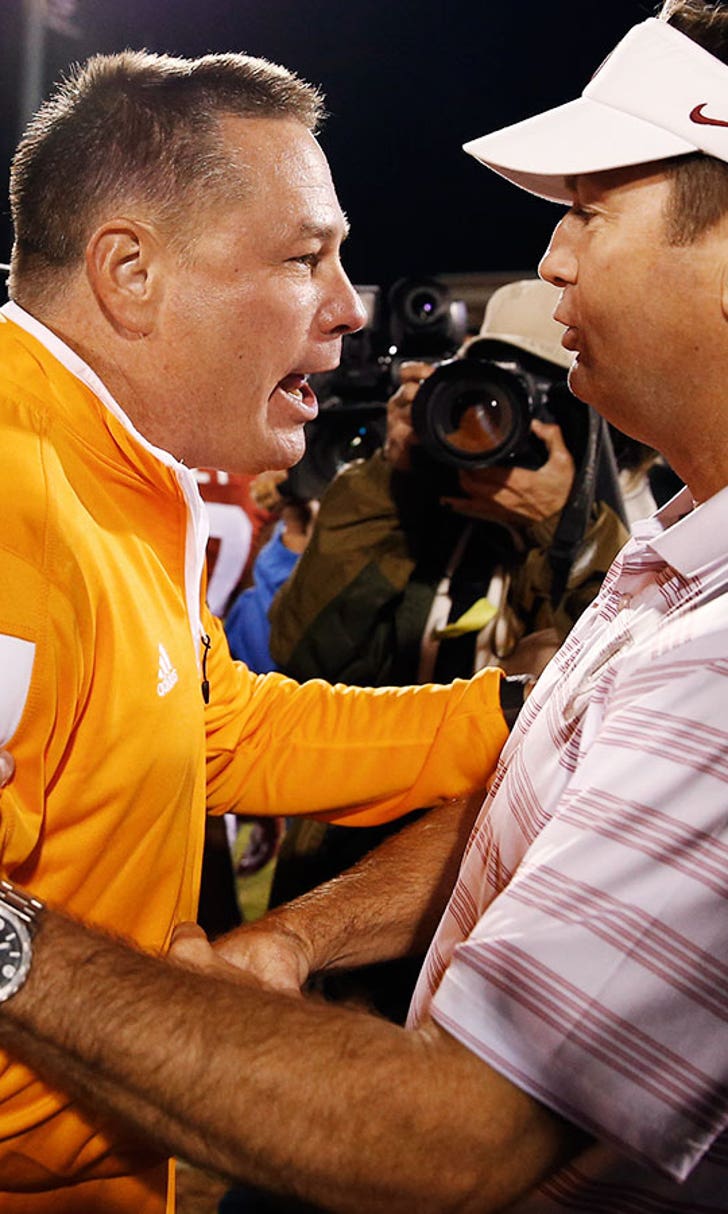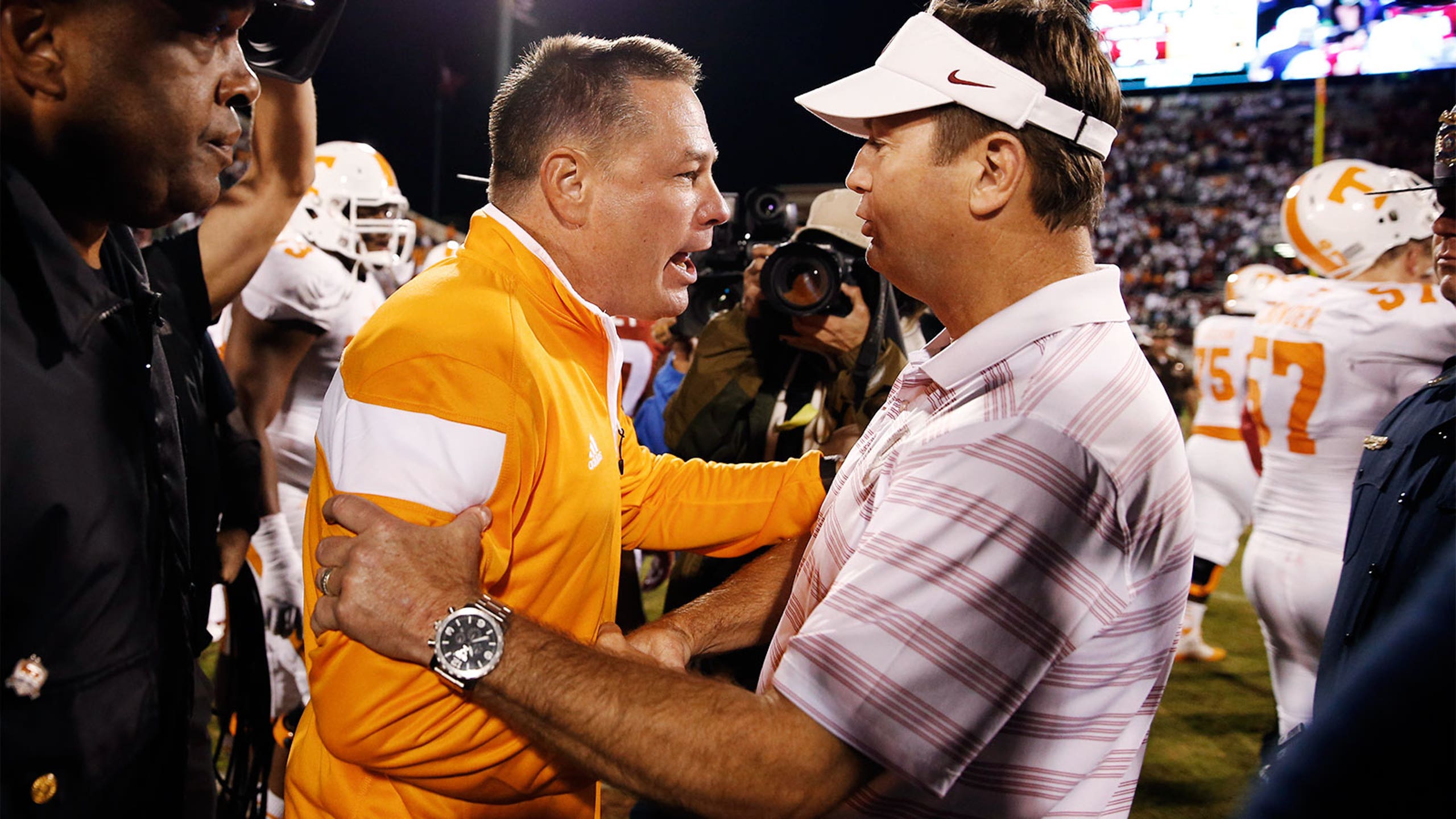 Vols see Sooners as chance to roar again, but real pressure's on OU
BY foxsports • June 17, 2015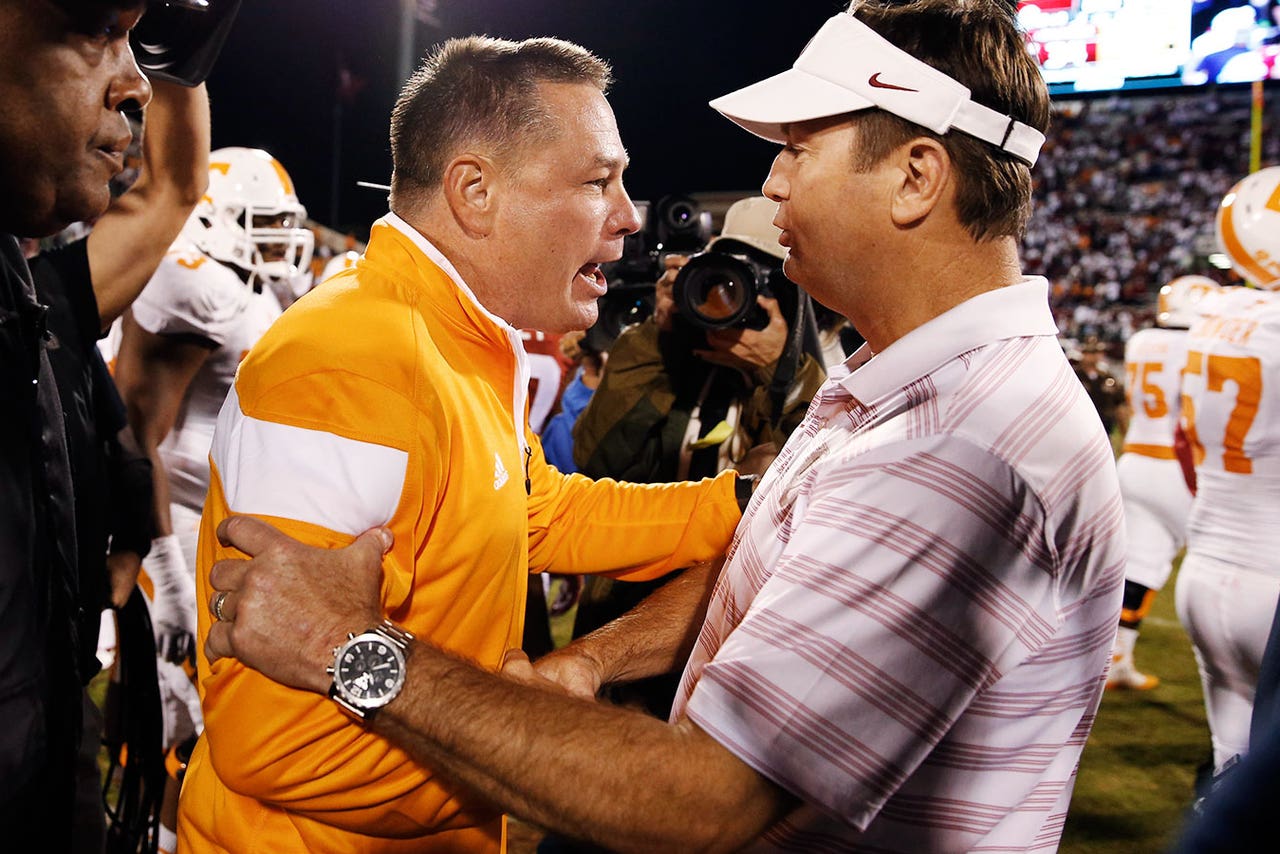 On Sept. 12, the Oklahoma Sooners and Tennessee Volunteers will meet inside of a packed Neyland Stadium with two totally different dynamics at work.
The Volunteers see the matchup on their home turf as a chance to announce to their suffering fans, and the college football world, that they are truly back in Butch Jones' third season. A win would certainly create newfound confidence for a proud, but struggling program that has lost its way in the mighty SEC.
Yet even if Tennessee loses the game, as this SB Nation article suggests, it doesn't have to lead to a lost season. The Vols' realistic goals in 2015 don't necessarily revolve around winning the SEC and contending for a playoff spot -- although both are certainly ultimate goals.
On the other hand, returning Oklahoma to national contention, in fact Big 12 contention, is Bob Stoops' No. 1 goal as he enters his 17th season with a restless fan base eager to see results of staff changes and a switch to the Air Raid offense.
The Sooners started last season ranked No. 4 in the nation and with playoff aspirations, and things were looking good after OU beat up Tennessee in Norman.
But the season soon spiraled downward, culminating with a blowout bowl loss and an 8-5 record. OU won't enter 2015 ranked anywhere near the top five, and an early loss, even on the road to an improving SEC opponent, would quickly toss OU to the very bottom of the top 25, and possibly out of the rankings altogether.
More than anything, a loss at Tennessee would instantly remove Sooners from the radar of the College Football Playoff committee and force OU to be perfect the rest of the way. That would include beating TCU at home and Baylor in Waco just to get back into the conversation.
While Tennessee certainly will feel pressure to beat Oklahoma to push the program forward, losing the game would be far more damaging to Stoops and the Sooners.
(h/t SB Nation)
Photo Credit: Kevin Jairaj-USA TODAY Sports
---