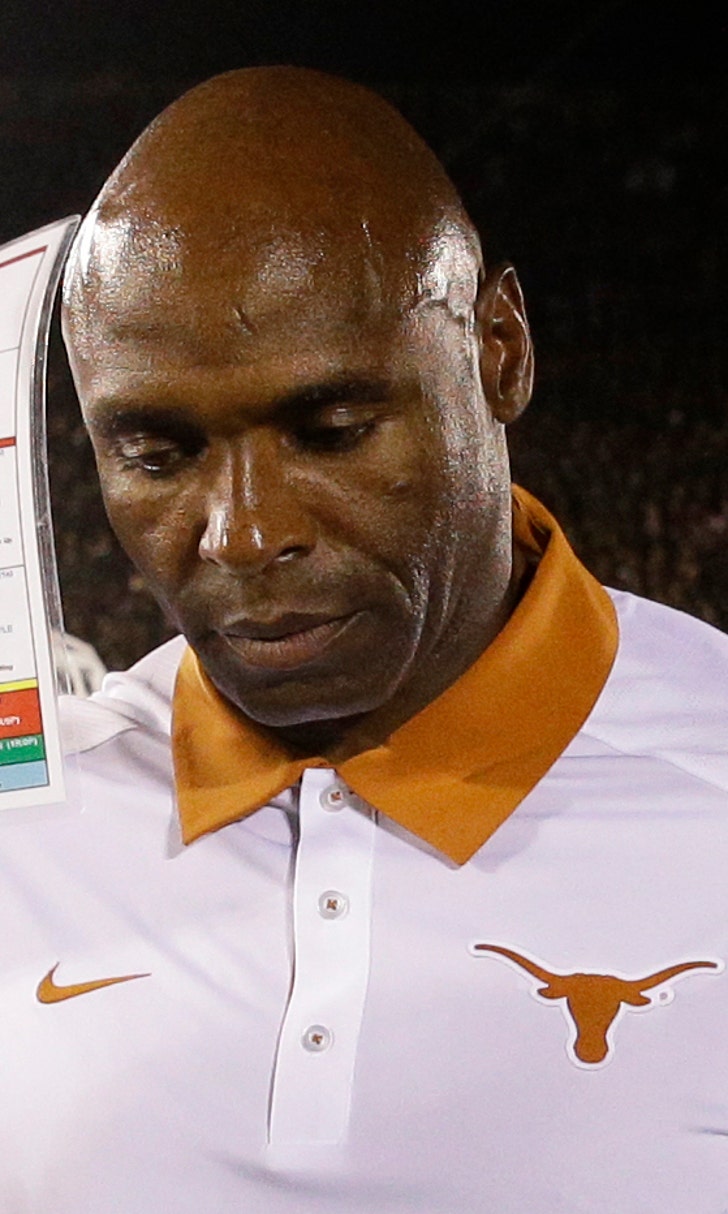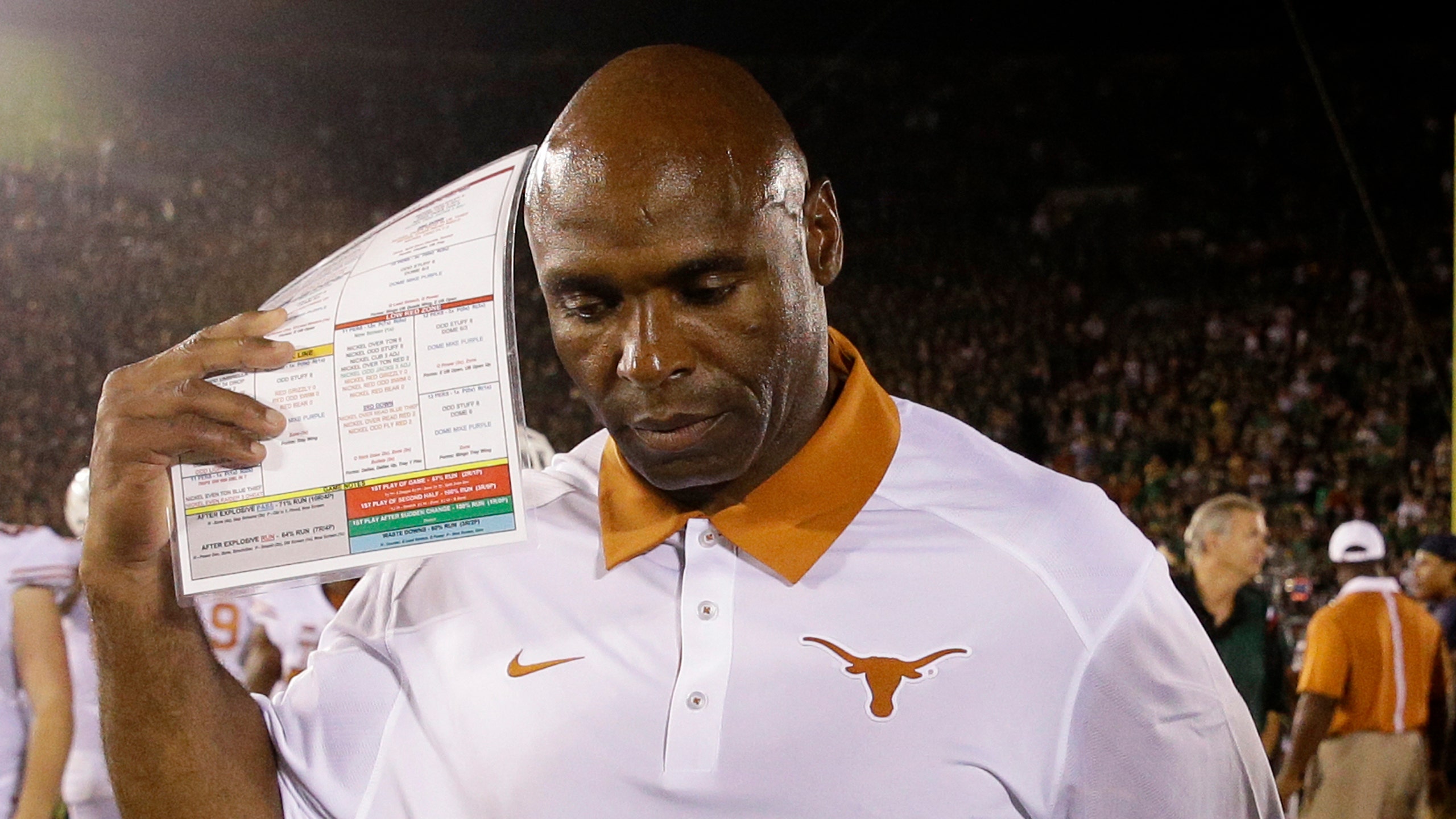 Throw in the towel? Strong says his players won't
BY foxsports • November 17, 2015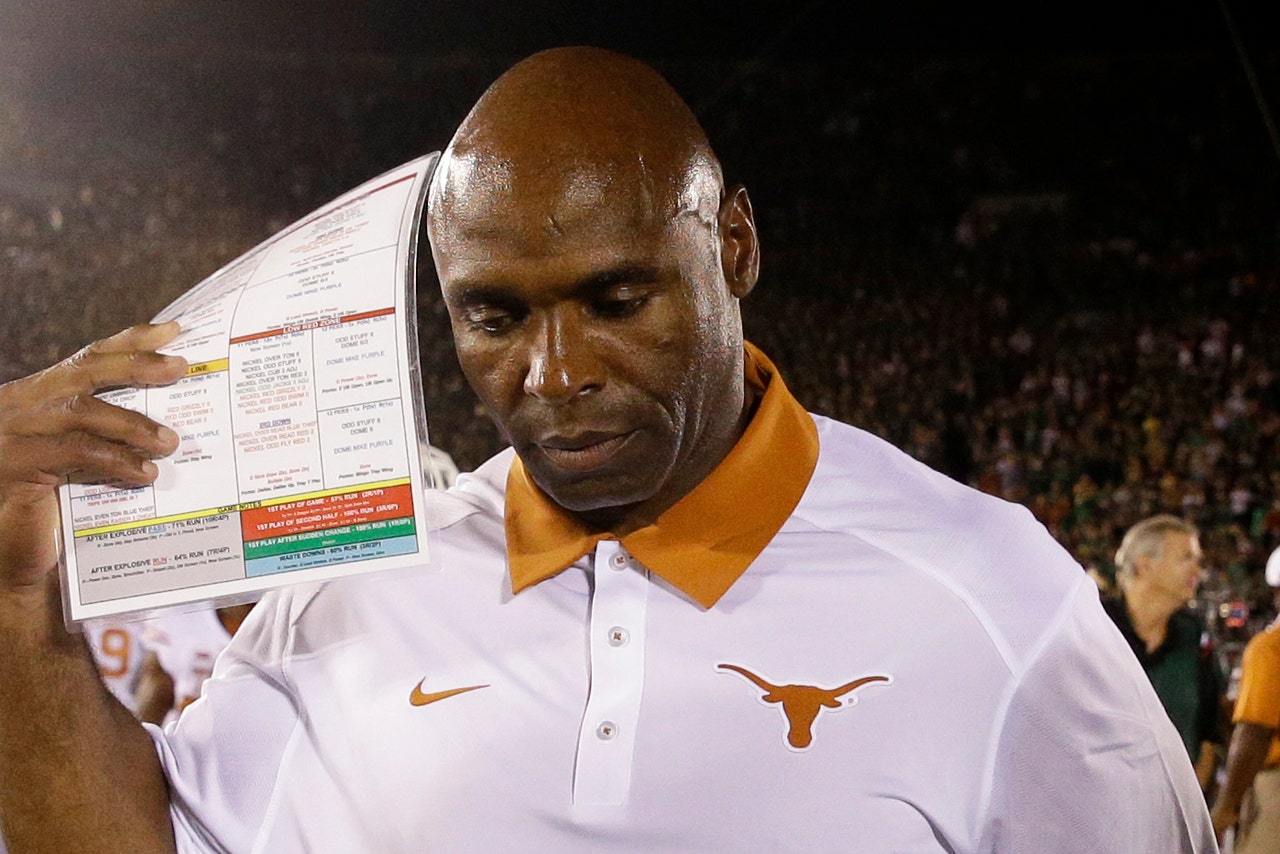 Texas has failed to get on a hot streak in the second half of the season, and now with a bowl berth hanging by a thread, there's concern that the Longhorns' players will have little motivation in the final two games.
That is not, however, a concern of Texas head coach Charlie Strong.
"They have no reason to throw in the towel," Strong said during Monday's Big 12 teleconference. "I just don't see that happening."
Still, it hardly gives Longhorns fans much assurance. They've become accustomed to up-and-down performances that have Texas at 4-6 overall and 3-4 in the Big 12. Just to gain bowl eligibility, Texas must beat both Texas Tech at home on Thanksgiving, and Baylor on the road on Dec. 5.
Texas has this weekend off, giving Strong a chance to get his team properly motivated and install a game plan that his team can execute against a Red Raiders team that is 6-5 and 3-5 in the Big 12.
Strong's Thanksgiving debut at Texas a year ago didn't go so well. Texas was thumped by TCU, 48-10.
That should be reason alone not to throw in the towel.
(h/t Houston Chronicle)
---