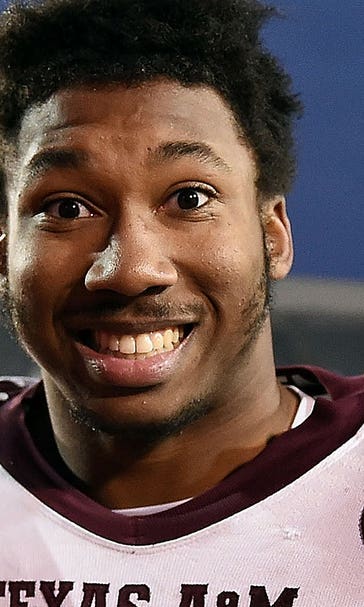 Texas A&M's Myles Garrett is being compared to Adrian Peterson & more
April 14, 2015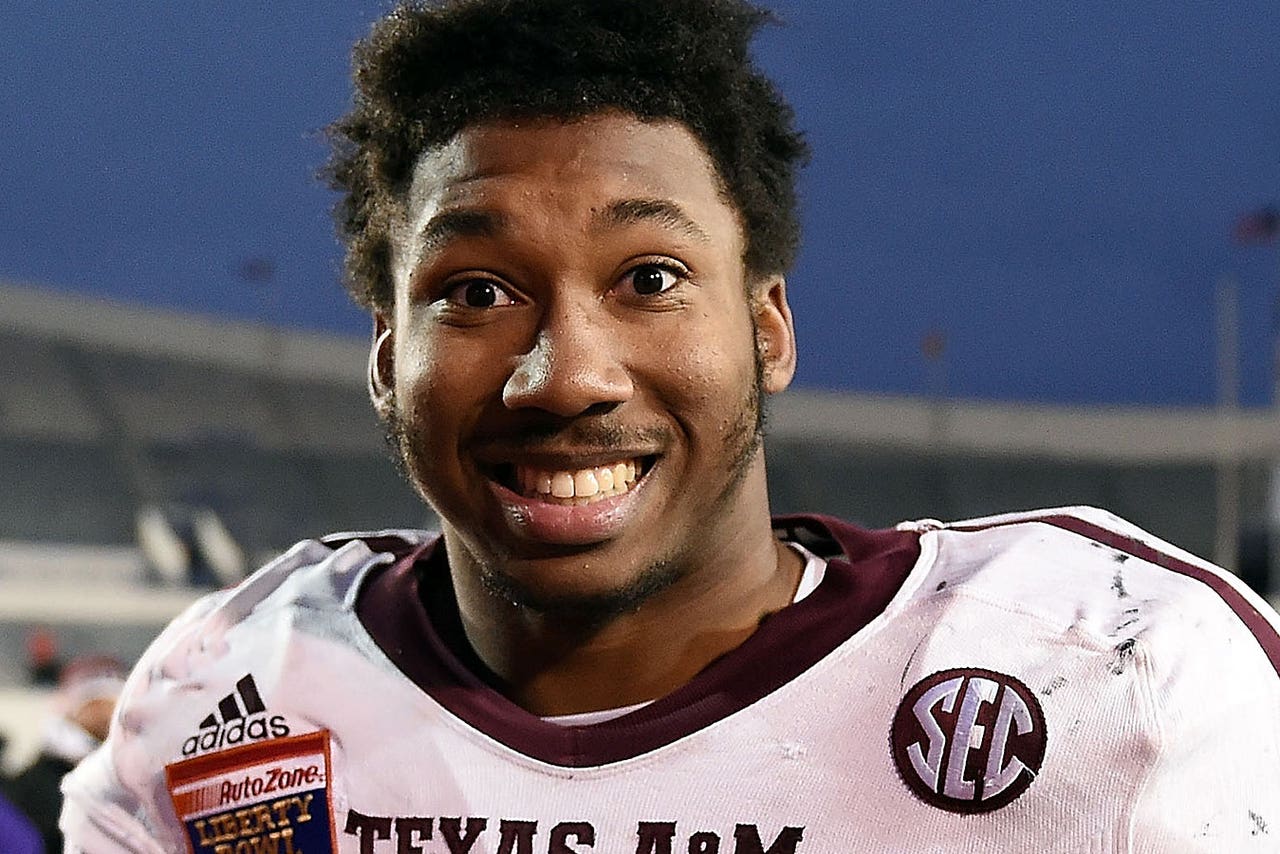 COLLEGE STATION, Texas -- While the biggest talk this offseason around Texas A&M has been the arrival of former LSU coordinator John Chavis as he tries to fix a defense that was ranked No. 104 in the country, one thing seemed apparent this spring: The Aggies should have more playmakers on that side of the ball.
And that relates to the other key addition besides Chavis: junior college safety Justin Evans, a 6-foot-1, 195-pound former baseball player from Mississippi who has the coaching staff raving.
The Aggies love Evans' instincts, his range and his hitting ability. His presence, coupled with the continued improvement of sophomore Armani Watts, should help A&M's safety spot go from being one of the weakest positions on the team to one of the strongest.
Last season, the Aggies surrendered 22 plays of 40 yards or longer -- only seven FBS teams allowed more such plays. Expect Chavis to simplify A&M's scheme, and expect that number to shrink quite a bit in 2015.
Three other takeaways from A&M
* Chavis will inherit better talent on the D-line than he would've had at LSU had he stayed in Baton Rouge for 2015. That's in large part due to stud sophomore Myles Garrett, the Freakiest athlete in major college football. The 6-4, 260-pounder -- who sports an eight-pack, had 11 sacks as a true freshman and forced a bunch of holds -- clocked in the mid-4.4s in the 40 this offseason, according to Aggies strength coach Larry Jackson, who said the only player he's been around who was anywhere near as explosive as Garrett was Adrian Peterson at Oklahoma.
Better still, Daeshon Hall, at 6-6 and 265, appears to be blossoming into the kind of presence the Aggies staff projected he might be three years ago when it recruited the lanky high schooler with visions of finding long, athletic, "LSU-type" edge rushers. Hall's maturity also affords the Aggies the chance to use end Julien Obioha, one of their more consistent players, some inside.
* Running back James White is ready to provide punch to the Aggies' offense. At 6-0, 220, the redshirt sophomore isn't quite as big as 235-pound Tra Carson, but White may be an even more physical back. He also has good hands, and the staff likes how sharp he is. Expect him to get a more prominent role as A&M tries to provide a jolt for the SEC's No. 12 rushing attack. Keep in mind the Aggies had only seven rushing TDs in SEC play last season. Only Vandy (three) had fewer.
* With former blue-chip recruit Speedy Noil struggling with accountability issues this offseason, a big bright spot for A&M's receiving unit has been Christian Kirk, an early enrollee from Arizona. The 5-11, 190-pounder has been as advertised with strong hands, good burst and lots of toughness. Maybe more than anything, Kirk has impressed A&M coaches with his focus and maturity in how he approaches the game. Don't be surprised if he proves to be the Aggies' most consistent receiver before too long.
Bruce Feldman is a senior college football reporter and columnist for FOXSports.com and FOX Sports 1. He is also a New York Times Bestselling author. His new book, The QB: The Making of Modern Quarterbacks, came out in October 2014. Follow him on Twitter @BruceFeldmanCFB.
---