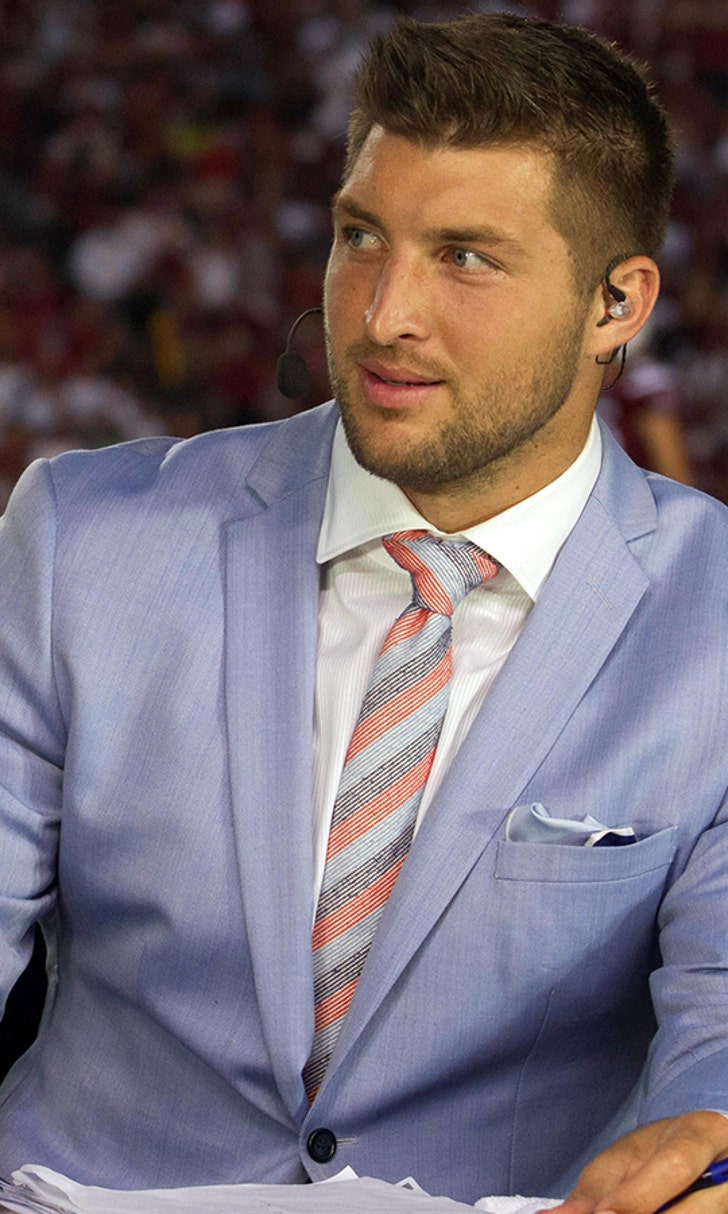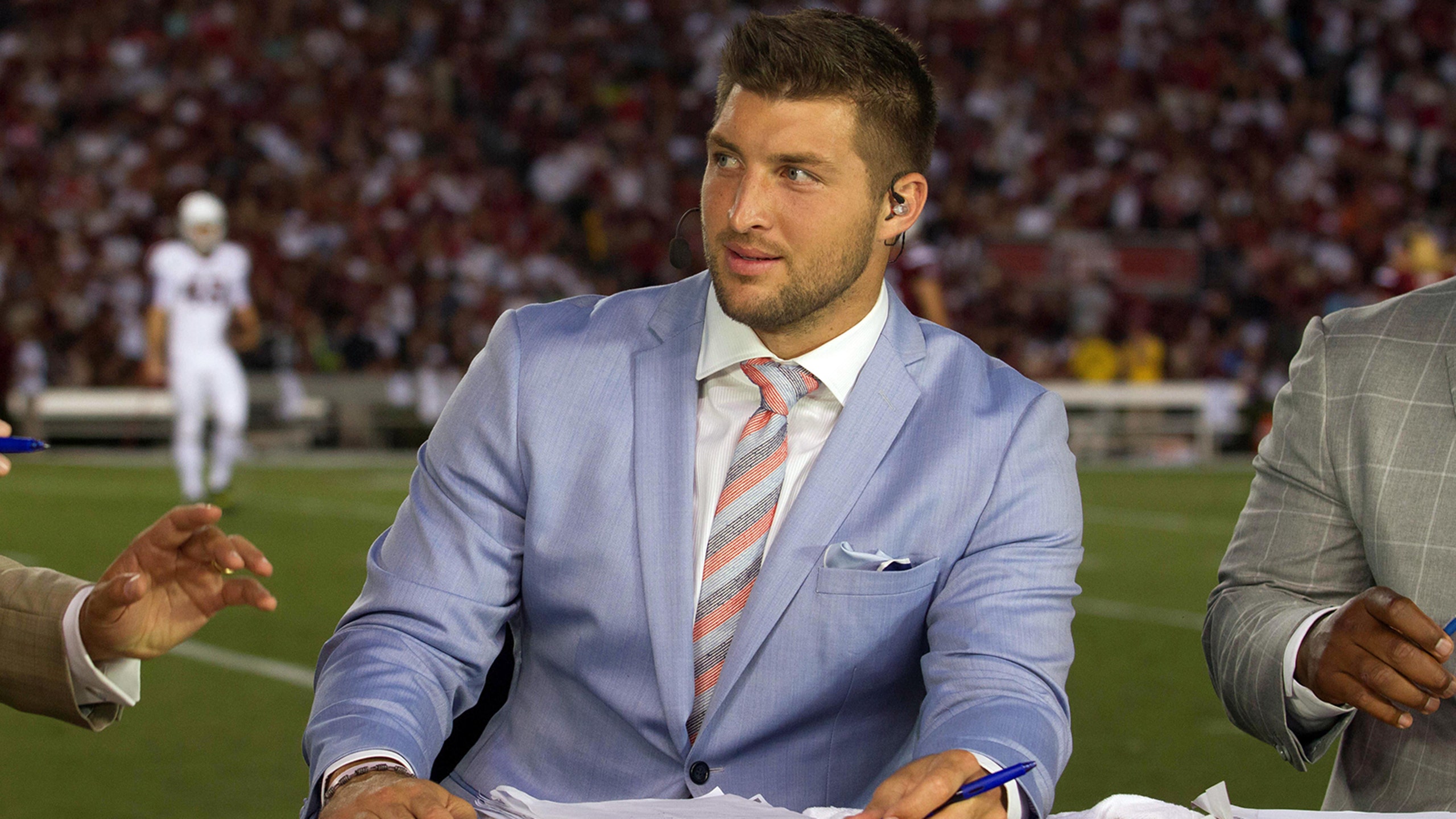 Tebow gives awkward defense of Florida Gators' terrible offense
BY foxsports • October 25, 2014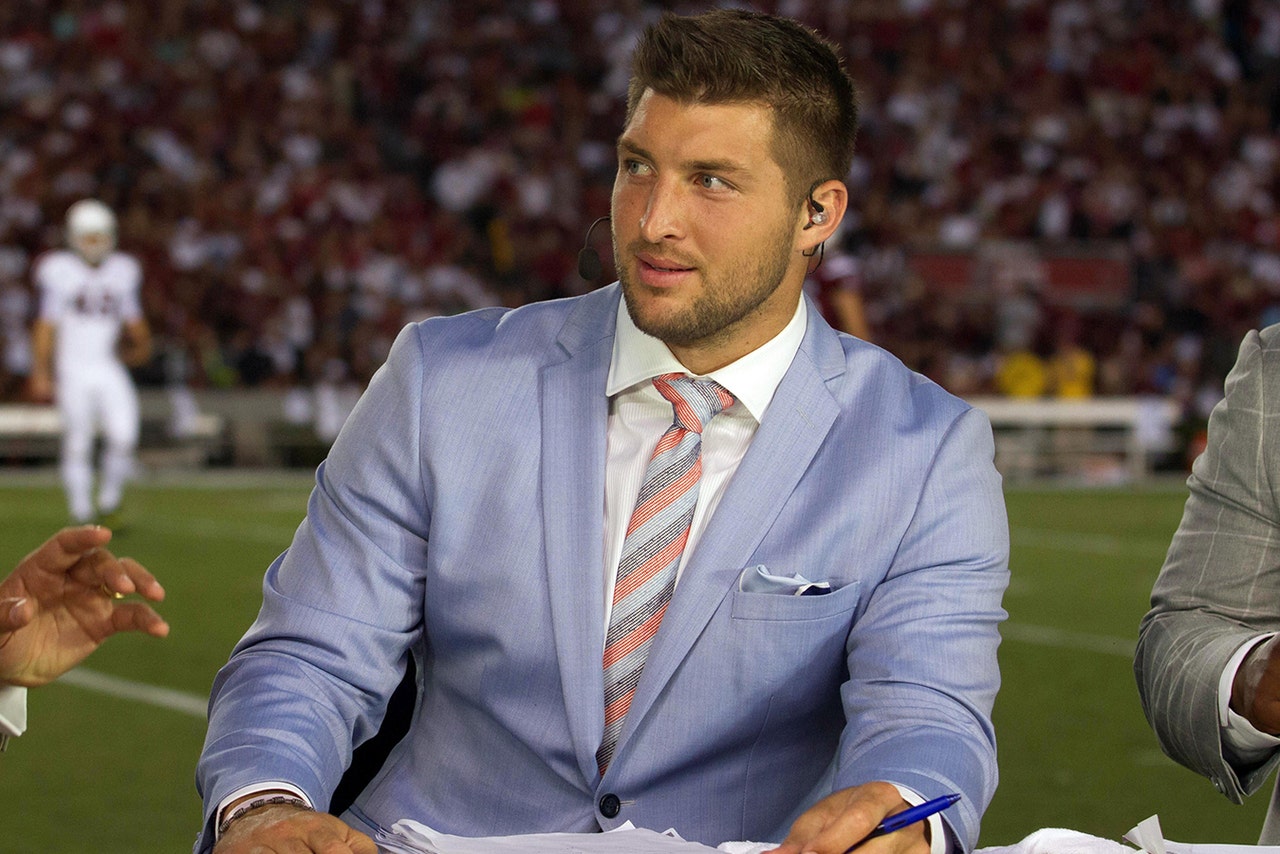 There's a ton of heat on Florida coach Will Muschamp, with most already accepting that he won't be back in Gainesville next season.
The reason for that is Florida's 3-3 record in a season that demanded better, and a big reason for that record is a putrid offense that ranked 112th in the nation in yards per play entering Saturday.
Given all of the negative talk around Muschamp, former Gator sensation Tim Tebow decided to offer some support on national television Saturday morning, albeit with a rather strange defense of that offense.
"Over the course of the last 20-something years, we've been as blessed as any fans out there," Tebow said on SEC Nation. "If there's one season where we're not scoring points, that's OK."
It's OK to not score points? We get Tebow's main point — that not every season Florida will be an offensive juggernaut, and that's OK — but huh?
Tebow isn't blind to the Gators' issues, noting that the Gators are struggling because they need better leadership and an offensive identity, sentiments he expressed on the radio earlier in the week that got some attention.
Regarding Muschamp and the program as a whole, Tebow asked that Gators fans be more supportive and stop booing. "When we're at the game, let's be better than these other universities that boo their student athletes," Tebow said.
SEC Nation colleague Marcus Spears, who played at LSU when Muschamp was the defensive coordinator there, also had an interesting take on Muschamp's job status: "Players get coaches fired. This has nothing to do with Will Muschamp. He's a great coach. It's easy to fire the coach. But let's look at these guys."
There's some truth in what Spears is saying — that everything ultimately leads back to how players perform — but Florida's struggles have "nothing to do" with Muschamp? That's unlikely.
---