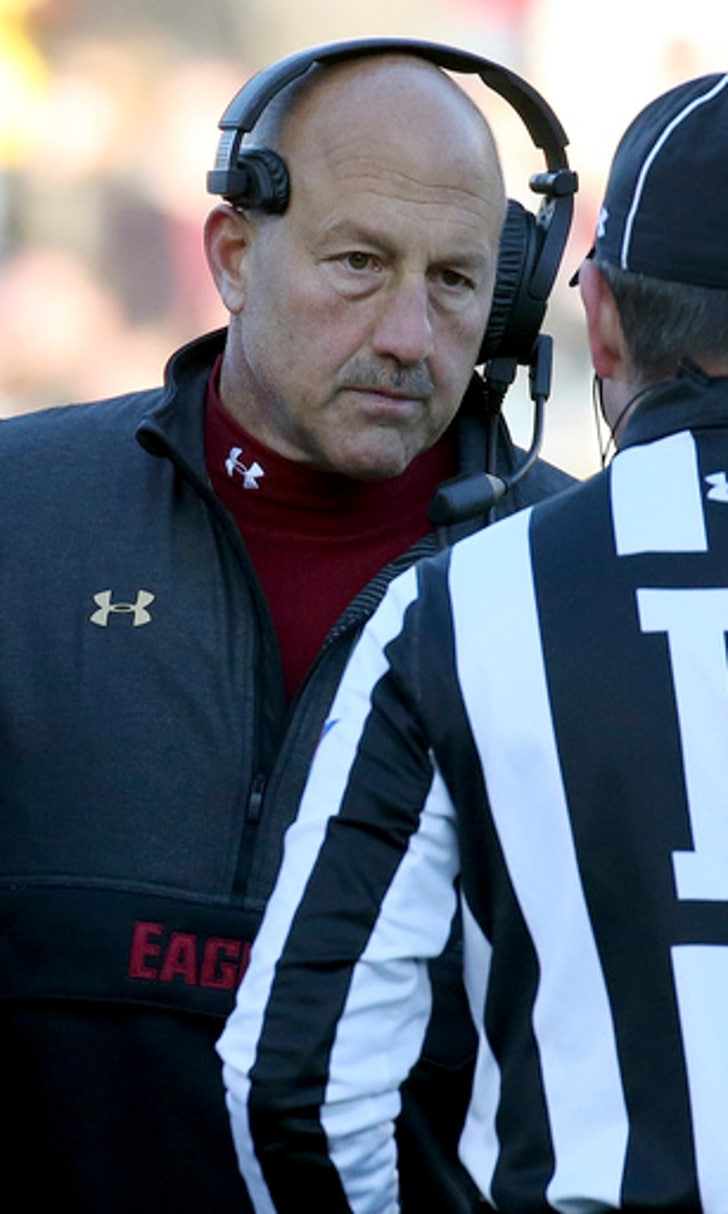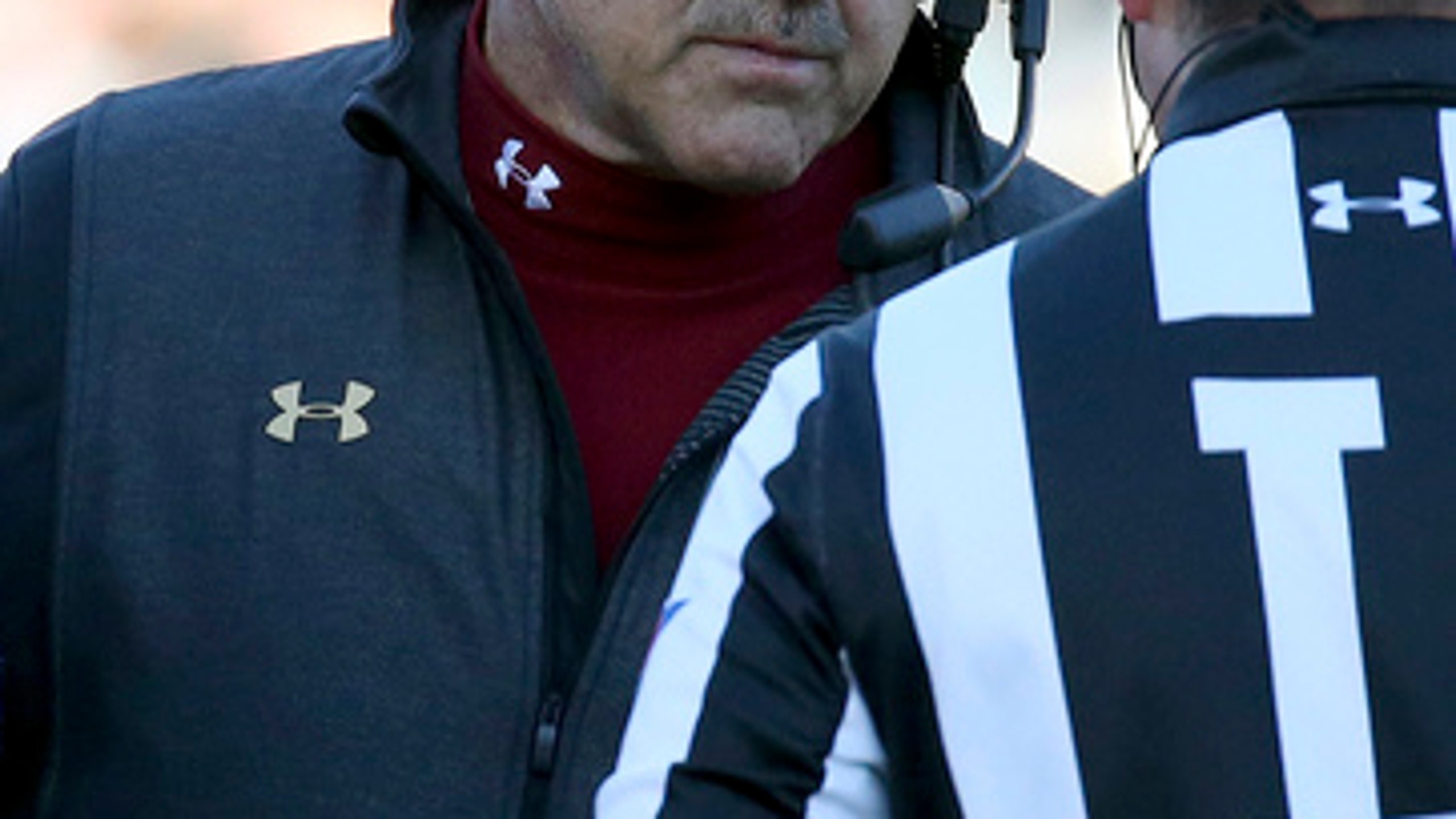 Syracuse closes season against old foe Boston College
BY AP • November 24, 2017
SYRACUSE, N.Y. (AP) Syracuse coach Dino Babers is facing Senior Day on Saturday with a lot of pent-up emotion on his mind because he'll be losing several key players to graduation and the Orange won't be playing in the postseason.
Among the seniors who will play in their final college game are linebackers Zaire Franklin and Parris Bennett, and their contributions have been significant. Franklin, only the second three-time captain in program history, has 303 career tackles and Bennett has eclipsed 100 tackles two straight seasons to bring their combined total for career tackles to 562.
''I think about Zaire and Parris and the people who are on this football team and what they have gone through,'' said Babers, who replaced Scott Shafer two years ago. ''They've been a big part of this transition, and they're going to be part of the success that we're going to have in the future. Hopefully, we can send them out the right way.''
If that's not enough emotion for Syracuse (4-7, 2-5 ACC), the season finale comes against longtime foe Boston College (6-5, 3-4). Eagles coach Steve Addazio, already assured of a fourth bowl game in five years, was an Orange assistant for two seasons in the 1990s under his current defensive line coach, Paul Pasqualoni, who's the second-winningest coach in Syracuse history.
''It's all about one thing, Boston College,'' Addazio said. ''I'd be lying if I didn't tell you ... I always have a fond place for Syracuse University, without a doubt. I wouldn't be where I am today without Syracuse in my background.''
Other things to know when Boston College meets Syracuse in the Carrier Dome on Saturday:
RUNNING MAN: BC's AJ Dillon has twice topped the 200-yard rushing mark in a game, only the second freshman in ACC history to do so . He ranks fourth in ACC history with 1,239 rushing yards by a freshman. The Orange are coming off consecutive lopsided losses to Wake Forest and Louisville in which they allowed 120 points and a whopping 782 yards rushing. Not a good omen.
''Boston College probably runs the ball better than the last two opponents we just played,'' Babers said. ''That's not good for us, and it's really good for them.''
RECORD TIME: Syracuse WRs Steve Ishmael and Erv Philips also are playing their final games. They rank 1-2 in the ACC in receptions per game - nearly 16 combined - and Ishmael leads the conference with 1,160 receiving yards, the only player with an average above 100 per game. He needs 25 yards to eclipse Marvin Harrison's school record for career receiving yardage (2,728) and with one catch will set a school season record for receptions, breaking the mark of 94 set a year ago by Amba Etta-Tawo. If Ishmael goes over 100 yards, it will be the eighth time this season, which also will be a school record.
MISSING IN ACTION: The Orange have lost four straight, the past two without QB Eric Dungey. The star junior is listed as questionable for the third straight week while recovering from a lower-leg injury and Babers hinted that Dungey likely wilI sit again. Dungey ranks second in the ACC in total offense (343.3) and despite his absence still leads the team in rushing with 595 yards. In last week's 56-10 loss at Louisville , senior Zack Mahoney and redshirt freshman Rex Culpepper combined to go 13 of 34 for 138 yards passing with four interceptions, two apiece.
''The injuries always play a big role,'' sophomore RB Moe Neal said. ''It hurts a lot.''
PICK CITY: Syracuse has 18 TD passes to go with 15 picks, certain to make BC's defenders salivate. The Eagles, led by Lukas Denis's six picks, have 17 interceptions, tied for second nationally with No. 2 Miami and four other teams.
NO BOWLING: Syracuse hasn't played in a bowl game since 2013 and won't this year, even with a fifth victory.
''Right now, guys are just hurting,'' Franklin said. ''We've got to treat it like everything else and finish the right way.''
SOMETHING HAS TO GIVE: BC is averaging 24.7 points per game and Syracuse is allowing 31.3, the worst mark in the ACC. The Orange are 20-5 all-time in home games against Boston College, including wins in four of the last five.
---
More AP college football at http://collegefootball.ap.org and https://twitter.com/AP-Top25
---
Kekis on Twitter: www.twitter.com/Greek1947
---
---