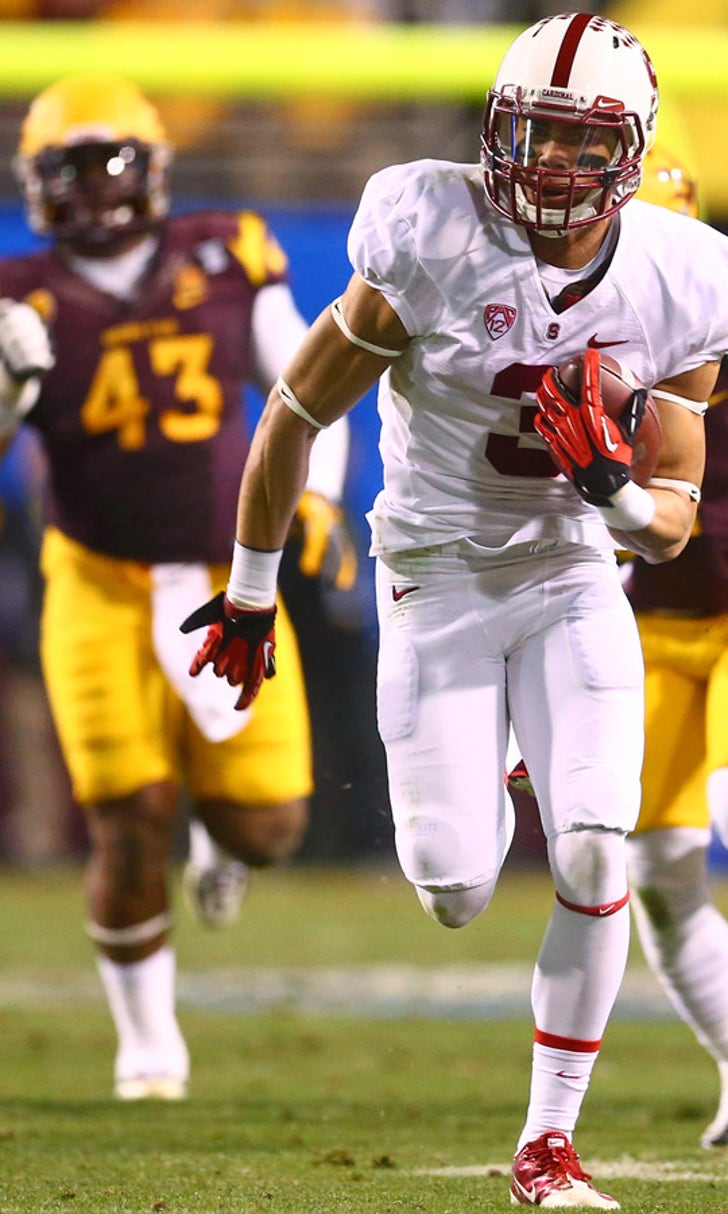 Stanford wide receiver wonders what it would be like to play in Cal's offense
BY foxsports • November 18, 2015
Stanford's offense is predicated on balance and teamwork. Cardinal wide receivers are expected to work as a team to run precise routes and, most importantly, block downfield. 
Meanwhile, Cal's wide receiver play in a ton of space and are counted on to be the team's playmakers. One Stanford wide receiver sometimes wonders what it would be like to play in Ca;'s "Bear Raid" offense.
"Absolutely, you wonder about it," said Stanford wide receiver Michael Rector per SF Gate, "but we came here for a reason, and that was to play great football and to graduate. Whatever the coaches want us to do, we'll do. We pride ourselves on blocking. That's what we're here to do."
Cal has attempted 407 passes this season, while Stanford has attempted a conference low 251 passes. 
While Rector may wonder about what he could do in Cal's offense, there's something to be said for winning. Cal hasn't beaten Stanford since 2009 and the Cardinal are ranked No. 11 in the College Football Playoff rankings. 
---
---