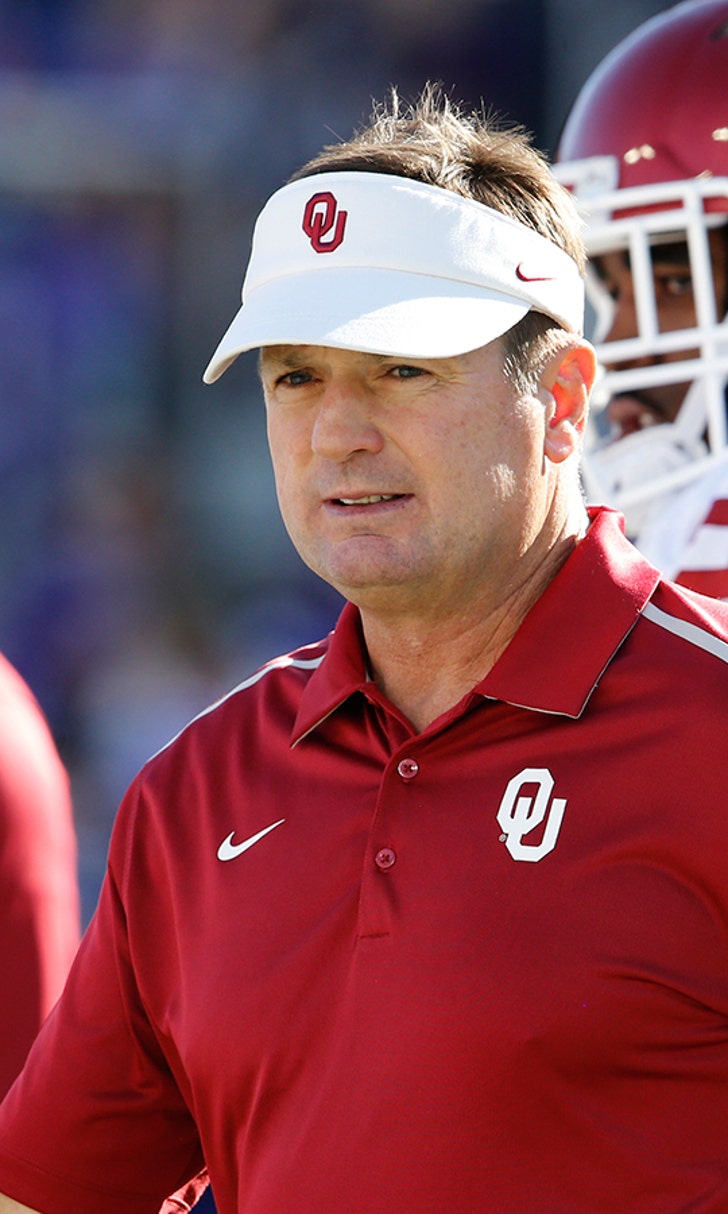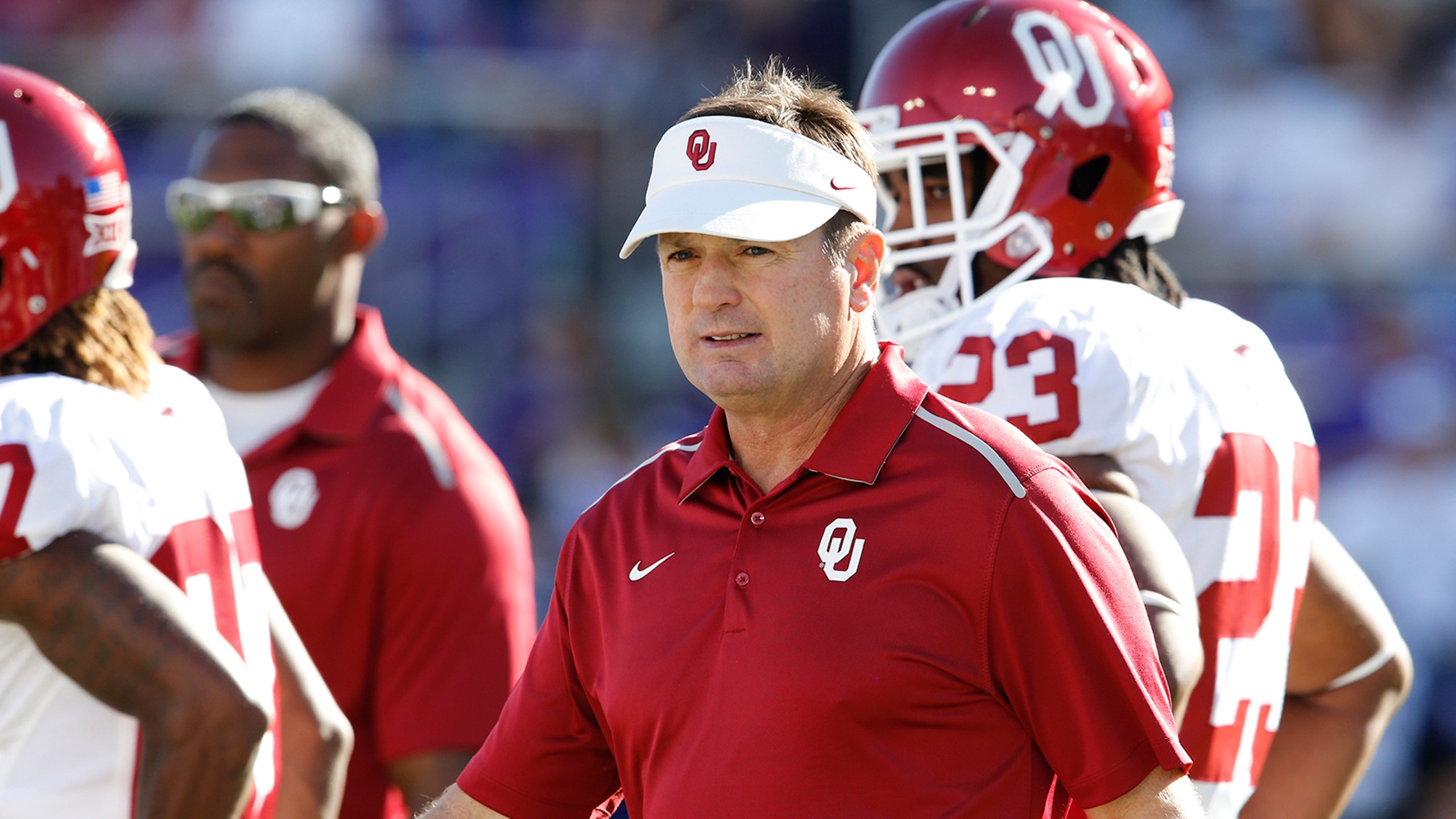 Sooners wrap up second scrimmage of fall camp
BY foxsports • August 20, 2015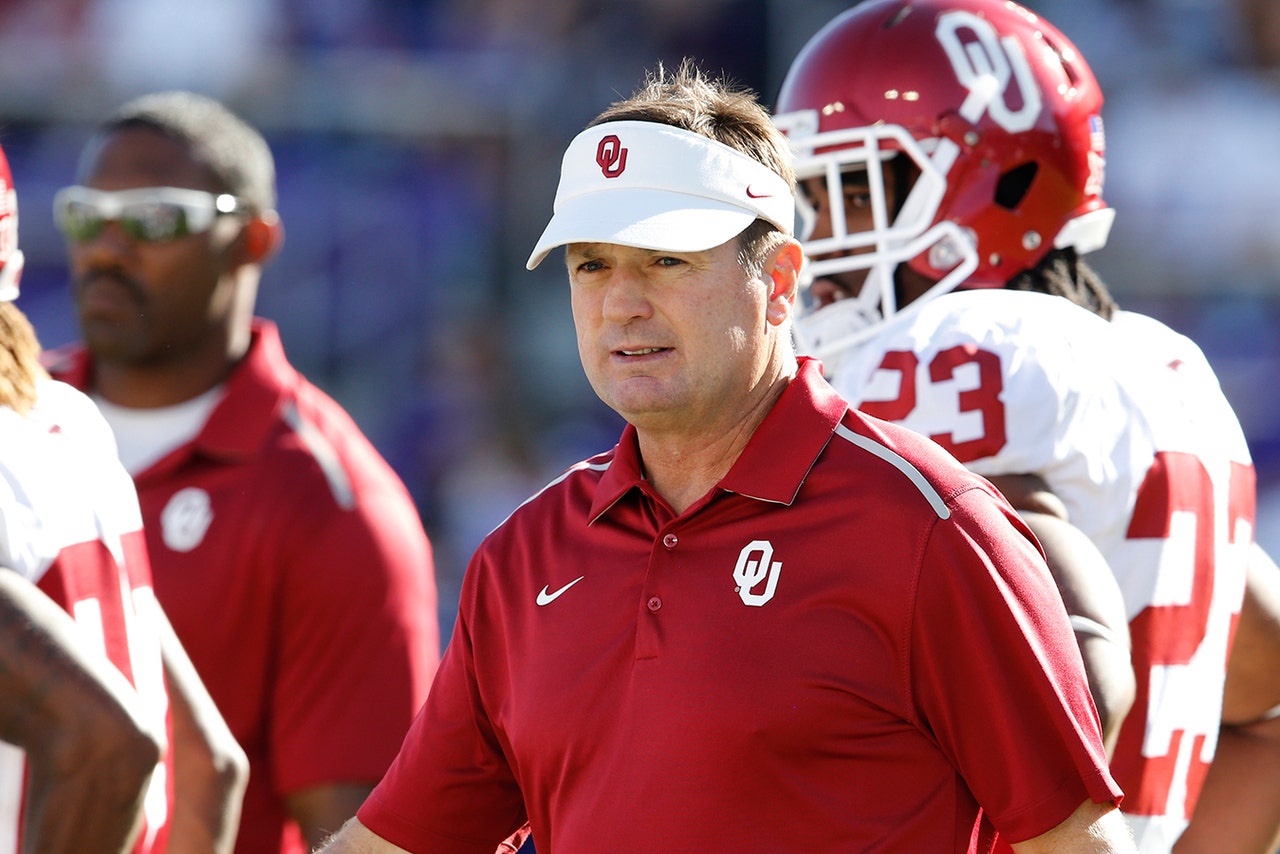 Oklahoma held its second scrimmage of the fall and coach Bob Stoops had plenty of positives to talk about.
"It was positive, it was good," said Stoops to the University's website. "The defense was much more consistent in alignments and communication and those kinds of things. Played pretty well. Offense, same thing. We've got a few penalties we've got to clean up, but I like what we're doing. Guys are doing a nice job of finishing here."
The scrimmage was closed to the media and to fans.
Offensive coordinator Lincoln Riley, who is in his first season with the team, said there were too many penalties.
"Penalties ate up about the first four drives," Riley said. "We were moving the ball fine, but every one of them got called back by penalty. I thought some frustration set in and then we forced some balls, dropped some balls kind of in the middle. And then at the end we played pretty good.
"We got out of our tempo stuff today a little bit, tried slow it down and see some specific guys and some specific positions," continued Riley. "I thought we did a pretty good job of that and got to see those things."
The offense managed two scores, one on a pass from Trevor Knight to sophomore receiver Jeffery Mead and the other on a pass from Baker Mayfield to receiver Dahu Green.
Defensive coordinator Mike Stoops said he saw some things he liked.
"The secondary played well," said Mike Stoops to the school's website. "Our No. 1's have been a really solid group for us throughout camp. Jordan Thomas and certainly Steven Parker, a year of experience has really paid off for them. Ahmad Thomas is getting better. So overall I feel good about our secondary. Coach (Kerry) Cooks has done a great job consolidating that group and getting them all on the same page. We still have some communication errors that we need to work out, but all in all I think we are moving in a positive direction."
Oklahoma opens the season Sept. 5 at home against Akron.
(H/T soonersports.com)
---