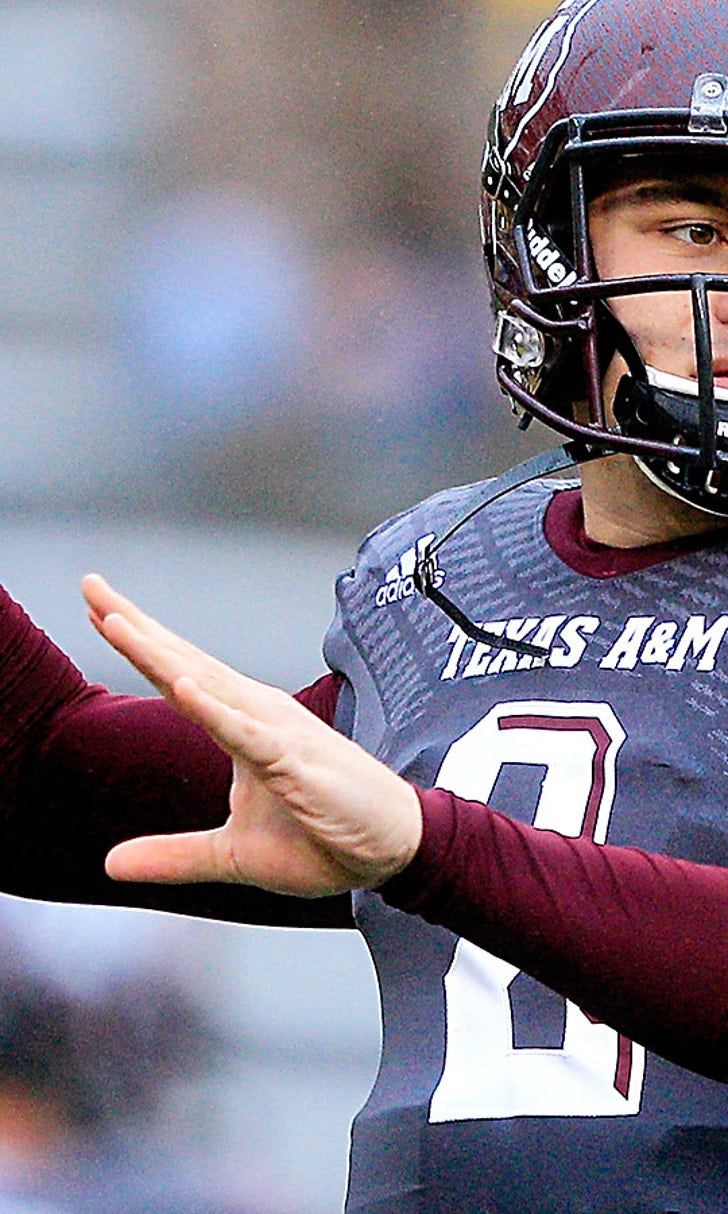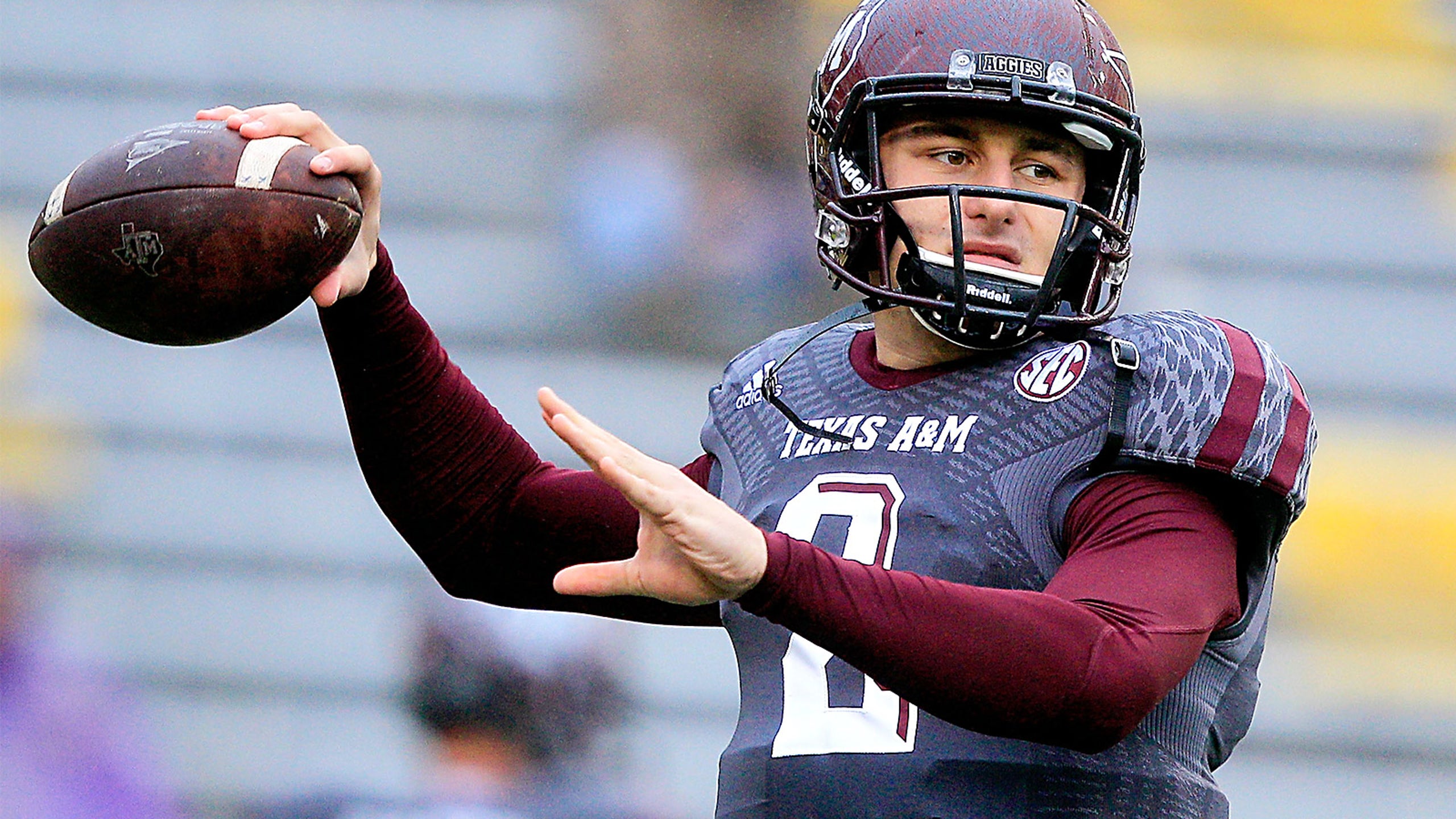 Report: Sports agency denies deal with Texas A&M QB Johnny Manziel
BY foxsports • December 14, 2013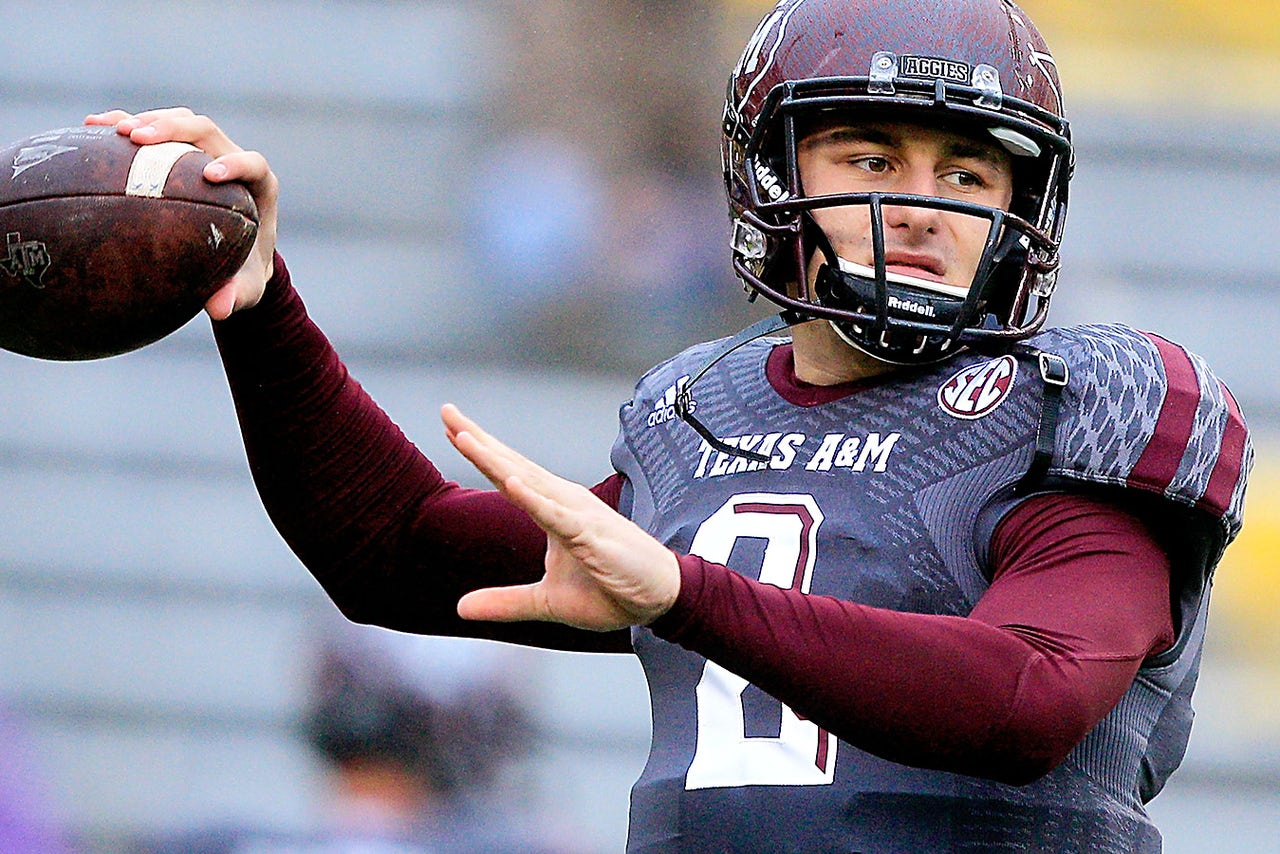 Texas A&M quarterback Johnny Manziel will soon have to decide whether to declare for the NFL Draft or return to Texas A&M for another season.
He has not yet stated publicly what he intends to do — although he did tell the Fort Worth Star-Telegram he thinks he's ready for the NFL — but a recent report said Manziel has reached an agreement to sign with Select Sports Group, a Houston-based agency.
Doing so would forfeit the remainder of Manziel's NCAA eligiblity and thus make his decision between the NFL or college a moot point.
Saturday, agent Erik Burkhardt of Select Sports Group told Pro Football Talk's Mike Florio that the agency hasn't even talked to Manziel, let alone reached an agreement to sign him.
"It's simply false," Burkhardt told PFT. "Nobody in our firm has ever spoken to Johnny."
The agent then told Florio if he talked to Manziel to tell him "I think he's a hell of a player and should win the Heisman." 
---