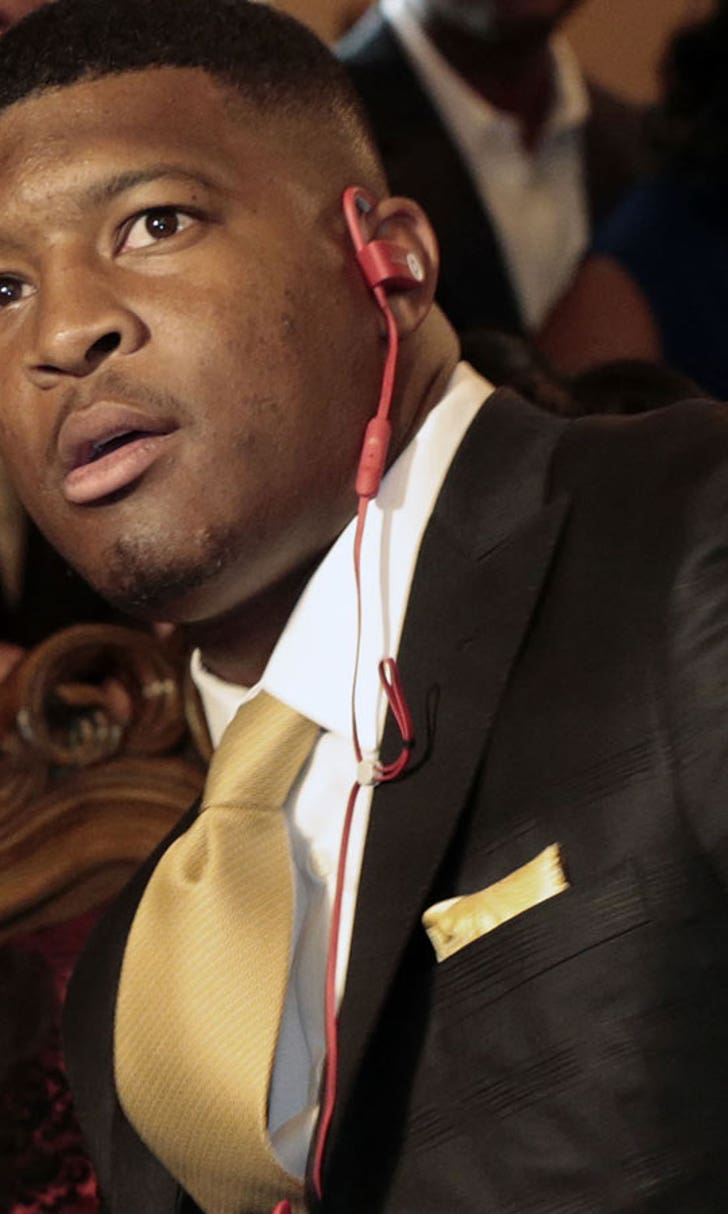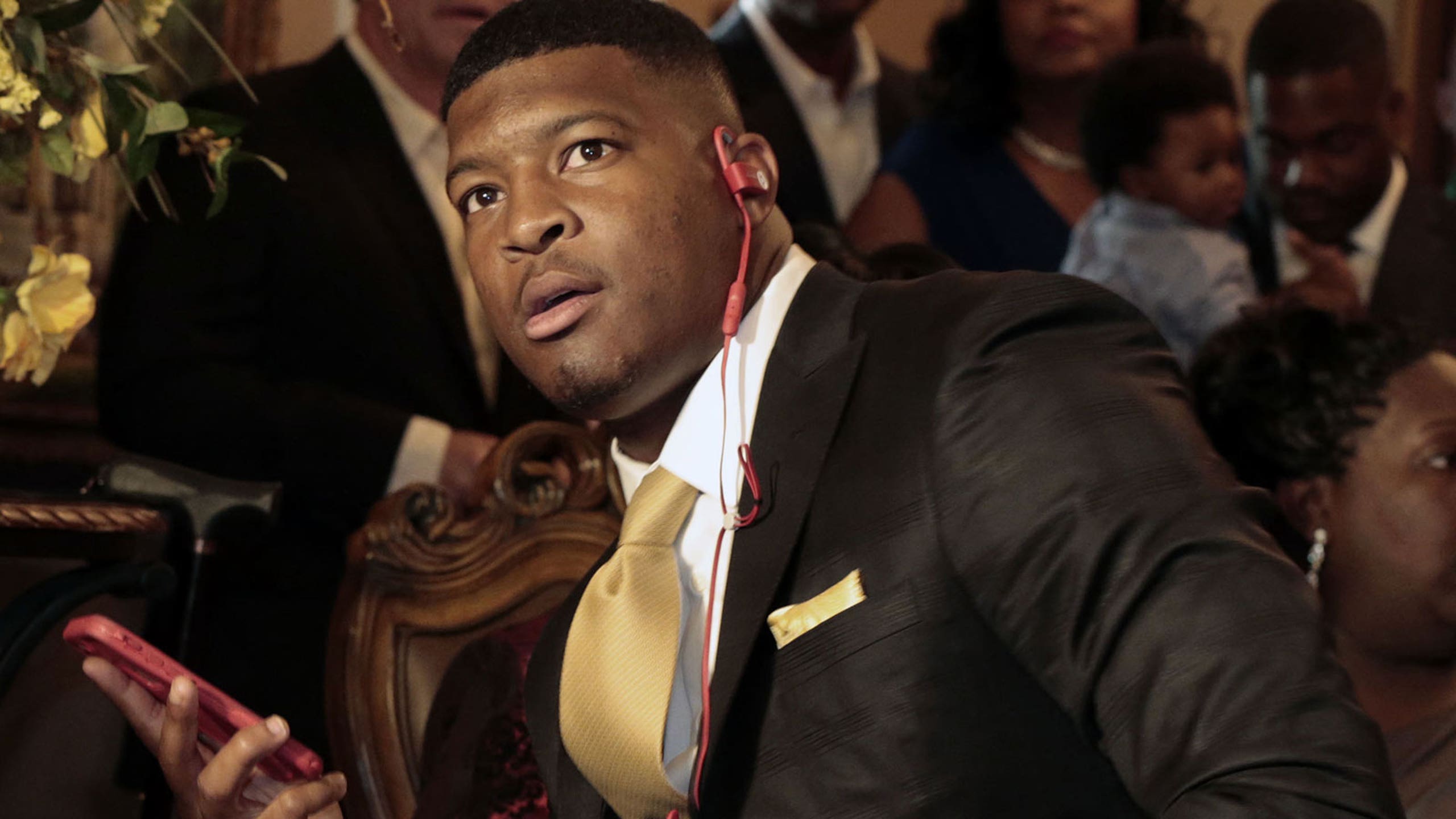 Report: Jameis Winston turned away from bar for wearing shorts
BY foxsports • June 15, 2015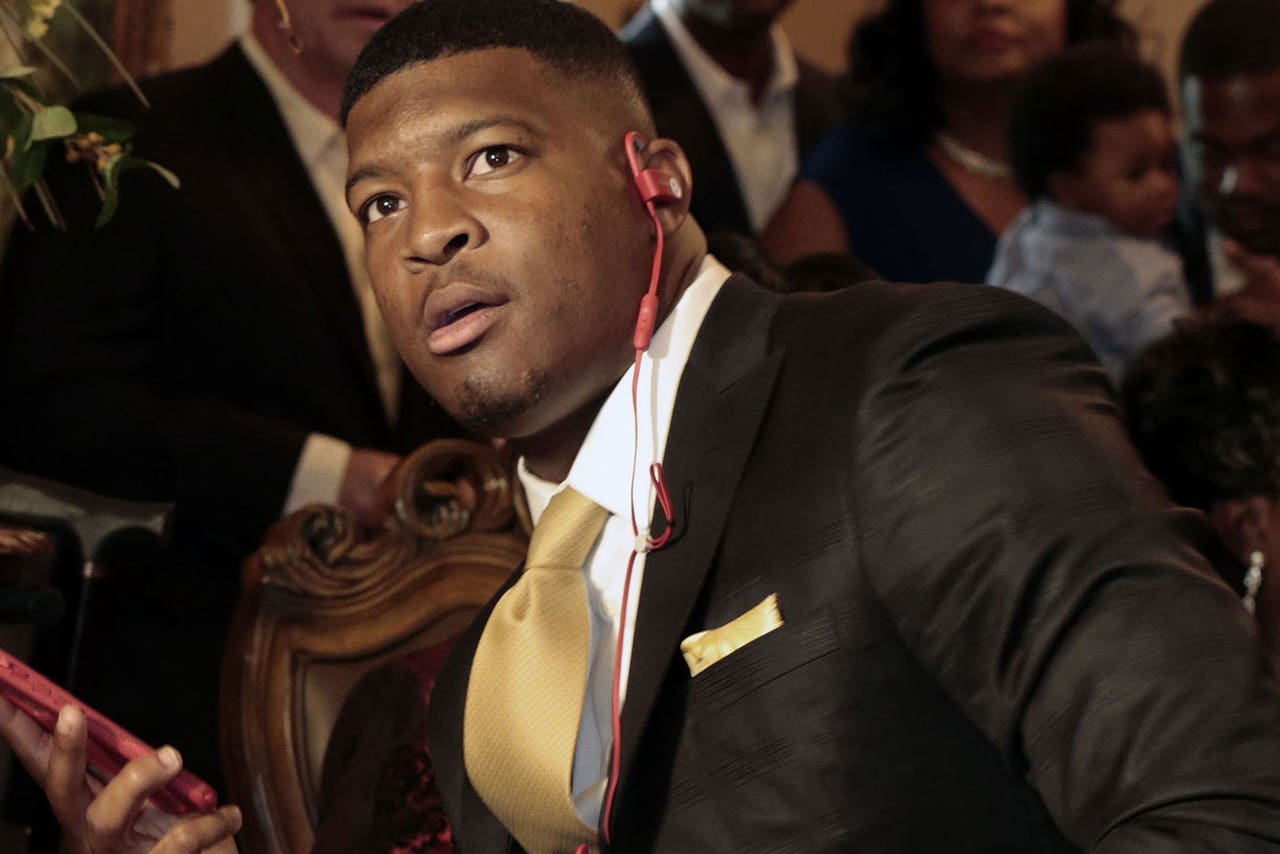 The Tampa Bay Buccaneers expect big things from Jameis Winston over his next several years in South Florida, but apparently the No. 1 overall pick is going to have to do some damage on the field before dress codes don't apply to him.
Over the weekend, Winston reportedly was turned away at the entrance of the upscale Blue Martini bar in Tampa because he was wearing shorts. Someone captured a photo of a person who appears to be Winston speaking to a person who appears to be a bouncer while standing next to a sign that read "Dresscode Strictly Enforced."
Here's the alleged photographic evidence:
One of the managers of Blue Martini reportedly told TMZ that it was "nothing personal" against Winston. The site says it was told that Winston would absolutely be welcome back if he has pants on.
"He was not allowed inside because he did not meet the standards of the dress code," TMZ quotes the unnamed manager as saying.
Bottom line? Well, apparently Winston hasn't reached a level where he is receiving special treatment just yet -- at least not from Blue Martini. Still, it's not the first time we've seen athletes turned away from bars.
More from Larry Brown Sports:
---