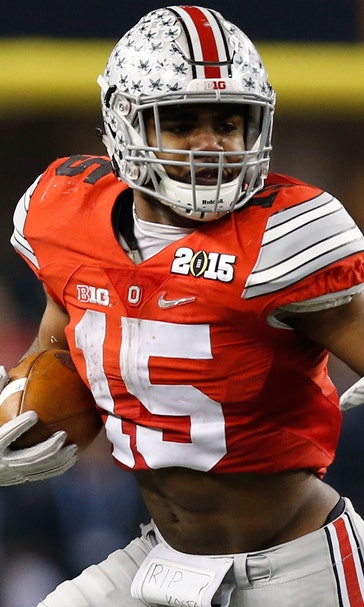 Ohio State's Ezekiel Elliott wins Sullivan Award for amateur athletes
April 19, 2015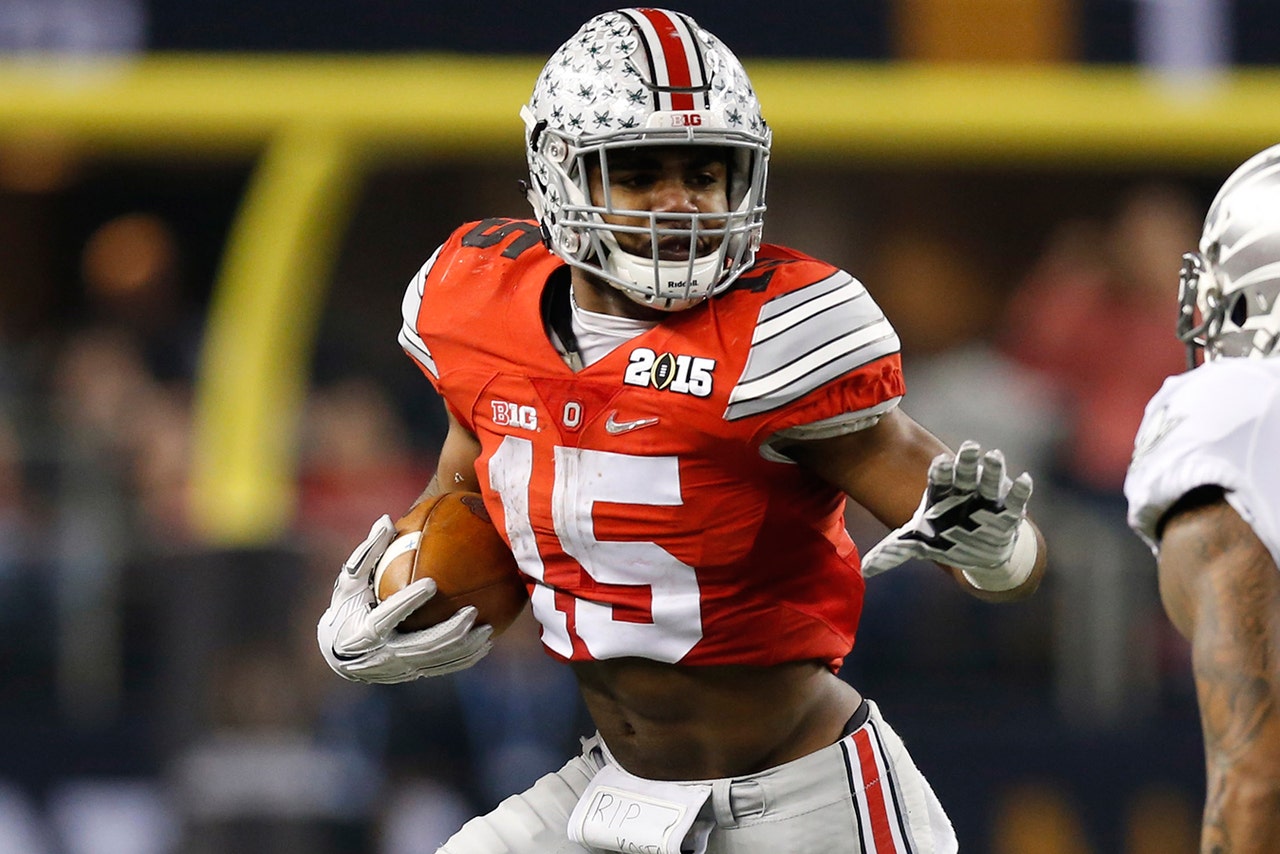 Ohio State running back Ezekiel Elliott won the AAU Sullivan Award on Sunday as the most outstanding U.S. amateur athlete who also demonstrates premier leadership, character and sportsmanship.
Elliott helped lead the Buckeyes to the national championship, earning MVP honors in the national semifinal and title games. He ran for 1,878 yards on 273 attempts and caught 28 passes for 220 yards.
''I want to thank the AAU Sullivan Award for representing outstanding amateur athletes for the past 85 years,'' Elliott said. ''Of course, I have to thank my parents for pushing me to be the person that I am, demanding excellence out of me. I want to thank Ohio State University, my coaches and my teammates for making this opportunity possible for me.''
Also selected the Academic All-Big Ten Player, Elliott is a two-time OSU Scholar Athlete. He holds a 3.0 GPA and is a recently declared marketing major. He will be a junior this fall.
''This is a tremendous honor for Ezekiel and his family and a privilege for Ohio State to have a Sullivan Award winner as the outstanding amateur athlete in America,'' Ohio State coach Urban Meyer said.
Elliott is the eighth football player to win the award.
---