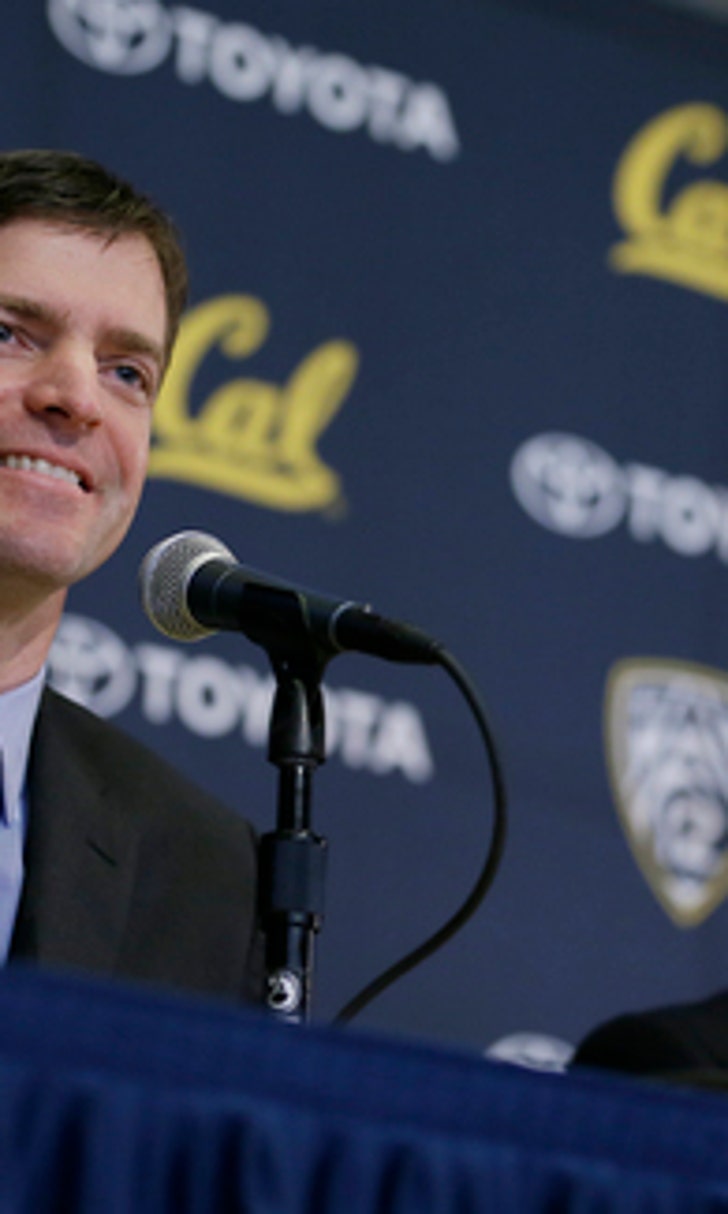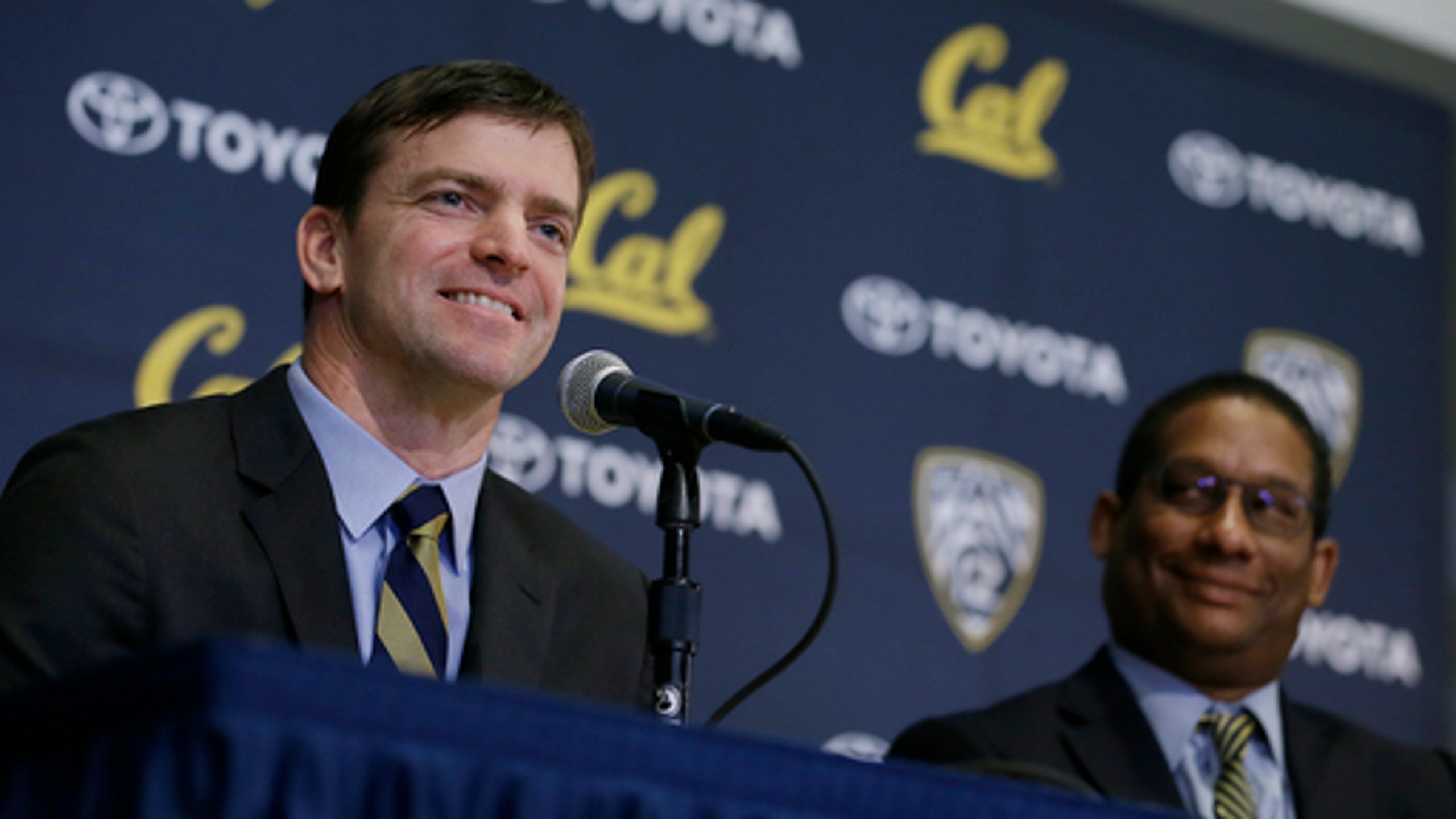 New California coach Justin Wilcox embraces challenge
BY AP • January 17, 2017
BERKELEY, Calif. (AP) With more than a half-century without a Rose Bowl berth, tougher academic standards than most Pac-12 schools and lackluster fan support in a pro-sports focused market, there are plenty of hurdles for a football coach at California.
Coach Justin Wilcox took the job for the Golden Bears because he embraces those obstacles and he wants players who feel the same way as he seeks to rebuild a program that has one winning record in the past five years and no conference championships since 1958.
''When you come here, there are challenges,'' Wilcox said at his introductory news conference Tuesday. ''You don't come here and go through school and just go through the motions. You'll be challenged in the classroom, challenged on the football field and learn to interact in a dynamic society. I believe in that and that helps guys grow.''
Wilcox faces many hurdles in his new job replacing the recently fired Sonny Dykes less than three weeks before national signing day. He has to put together a coaching staff, evaluate the players already on campus and try to keep together, and even add to, a recruiting class that committed to a different staff.
Athletic director Mike Williams fired Dykes after four seasons on Jan. 8 because he wanted a coach committed to Cal instead of flirting with other jobs and needed someone who could excite a fan base that often stayed away from Memorial Stadium in recent years as the Bears teamed porous defenses with sometimes exciting offenses while posting a 19-30 record.
Williams had five finalists for the job but chose a former Cal assistant with a defensive background and familiarity with the Pac-12 as an assistant for seven years at three schools in the conference.
''He truly gets this place, he truly gets coaching in the West,'' Williams said. ''He came in and was very organized and thoughtful. He knew what he wanted to do and who he wanted to hire. ... It's a special place and I think he'll treat it as a special place.''
While Dykes flirted with job openings at Houston and Baylor this past offseason in part because of his concern about increased academic standards for recruits, the Bears hope Wilcox is someone who wants to stick around after more than a decade of being on a self-described ''windy'' path as a top defensive coach.
The former Oregon defensive back began his coaching career in 2001 as a graduate assistant at Boise State. He spent three years as linebackers coach under Jeff Tedford at Cal from 2003-05 when the Bears nearly ended their Rose Bowl drought during a 10-win season with Aaron Rodgers at quarterback in 2004.
Wilcox has spent the past 11 years as a defensive coordinator with stops at Boise State, Tennessee, Washington, Southern California and finally Wisconsin, where he helped the Badgers field a top 10 defense and win the Cotton Bowl.
Wilcox has worked and played for many successful coaches, including Tedford, Chris Petersen, Dan Hawkins, Mike Bellotti, and Paul Chryst.
''I've been extremely fortunate to work for and with people I learned so much from,'' he said. ''Each step along the way, I've seen it done a lot of different ways. I'm not trying to be any of those people. I always try to take pieces and make it my own.''
Wilcox has begun putting together his staff, having hired former Eastern Washington coach Beau Baldwin as offensive coordinator and longtime Oregon offensive line coach Steve Greatwood to fill that role on the Bears.
The Bears will look very different under Wilcox than Dykes. Wilcox said he will recruit tight ends as Cal moves from the spread ''Bear Raid'' offense that relied on four receivers almost exclusively to a more balanced offense with tight ends and more power concepts.
While he will delegate most of the offensive responsibilities to Baldwin, Wilcox said he will be more involved on defense where he wants to find players who can fit into his base 3-4 system.
Cal ranked 125th in total defense, 127th in scoring defense and 122nd in yards per play out of 128 FBS teams last season on the way to a 5-7 record.
''Every second is critical right now,'' Wilcox said. ''I will not sacrifice the long-term good of the program for what everyone wants which is certainty. Things will happen quickly. I understand the recruits have some anxiety about the situation and there's emotions involved. That's totally understandable. I'd feel the same way.''
---
More AP college football: www.collegefootball.ap.org and https://twitter.com/AP-Top25
---
---