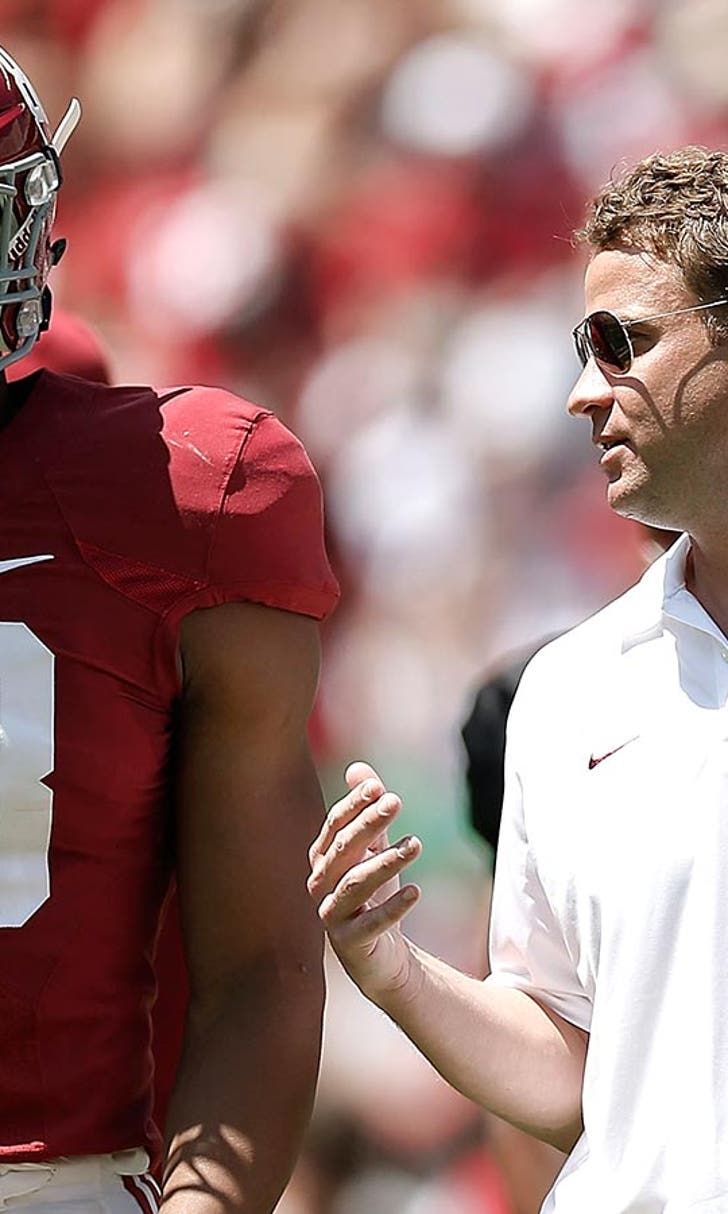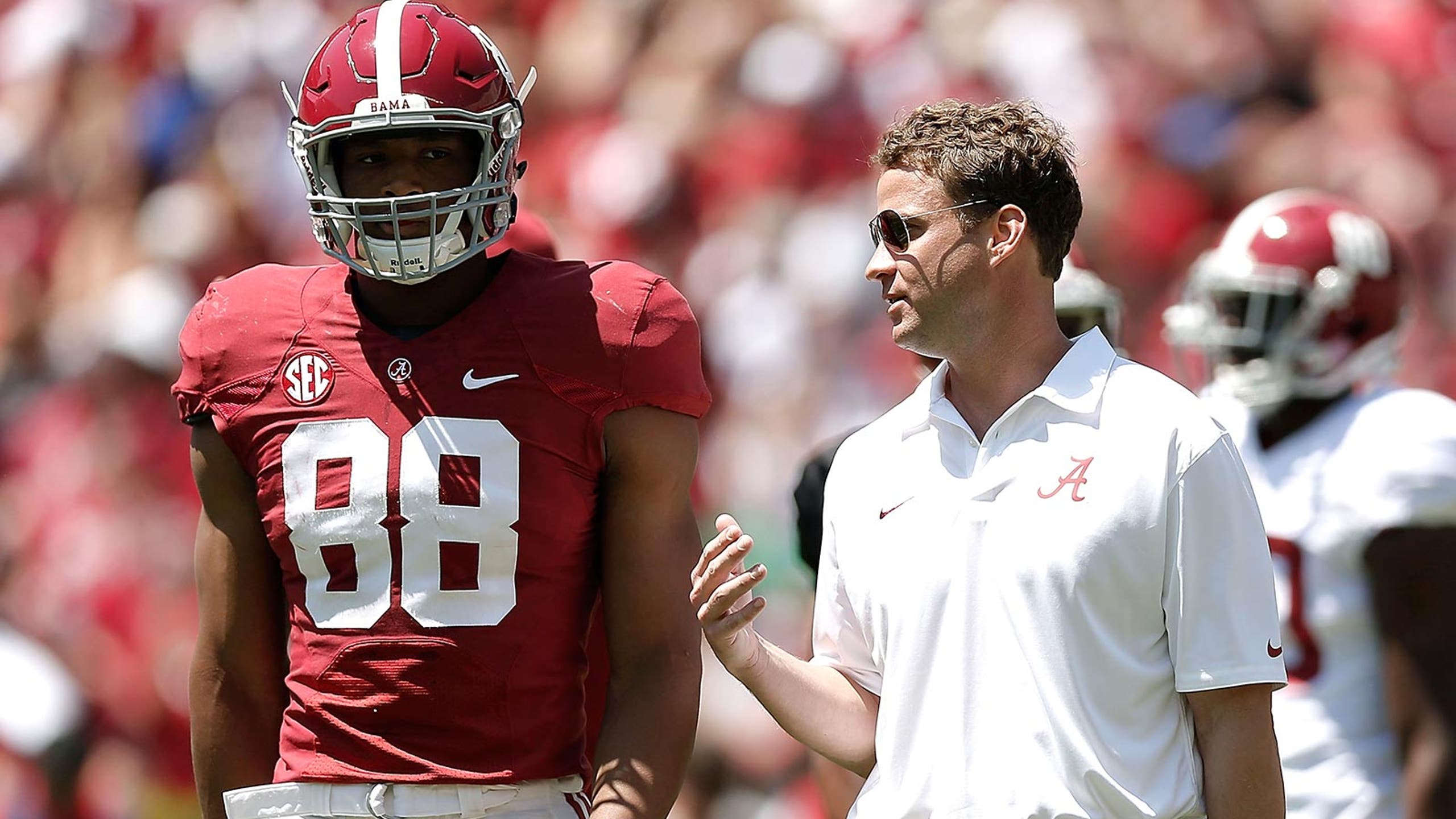 Kiffin's role at Alabama more about playbook than podium
BY foxsports • August 3, 2014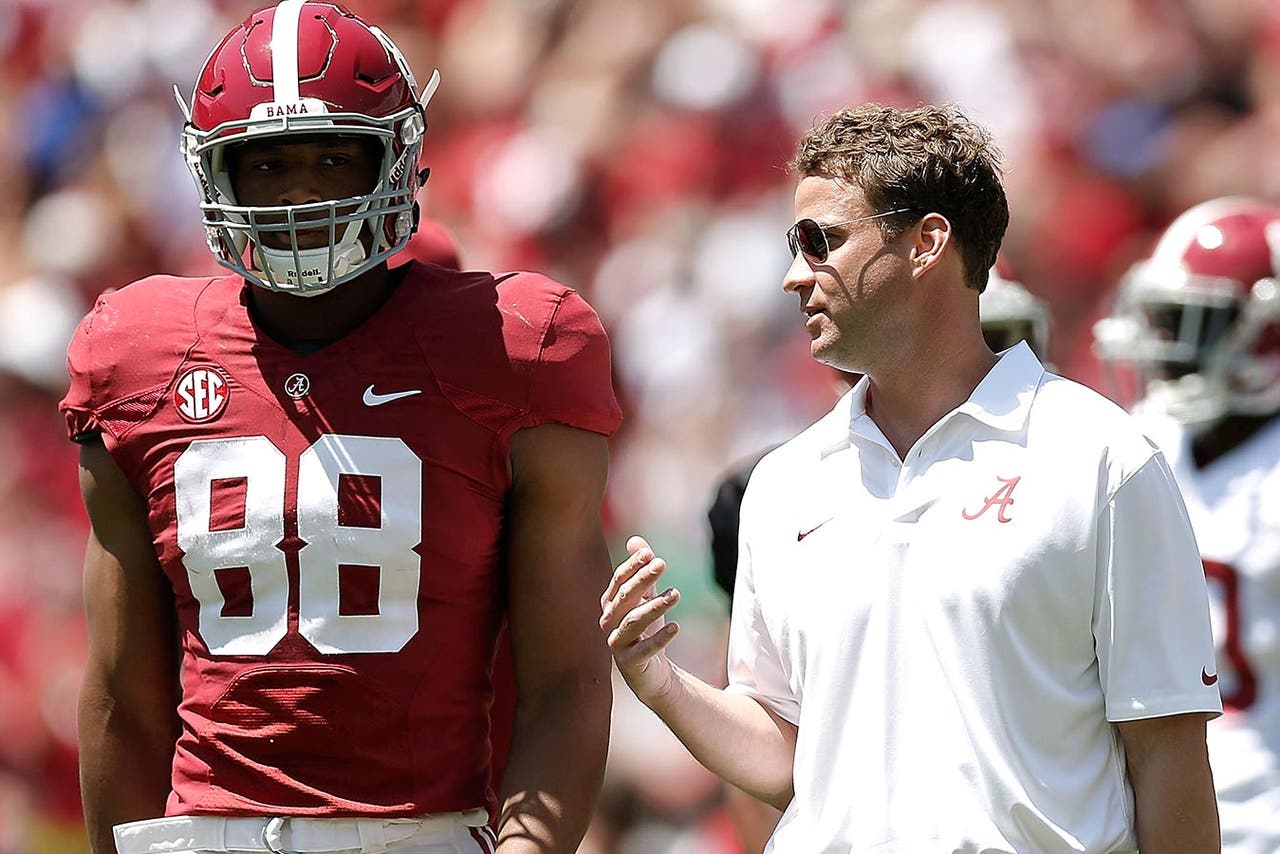 ''To me, there would be no other option to come in and not try to learn everything that you can from Nick Saban,'' Kiffin said. ''I'm sitting here every day learning stuff from him. We already met this morning so he made sure I didn't say anything to get on the (TV news) ticker.''
He steered clear of any controversy, talking about studying ''the process'' from a coach who's won four national titles, the prospect of being a head coach again and returning to Tide rival Tennessee for an Oct. 25 game.
Kiffin is only 39, after all. He's putting another entry on a resume that already includes being head coach at USC, the NFL's Oakland Raiders and the Vols for the 2009 season.
''Took a long time for the Knoxville question,'' Kiffin said, adding that his year there was great and ''the people were phenomenal.''
Kiffin was fired five games into last season at USC, where he was 28-15 in three-plus seasons. He said he'd talked to NFL teams about becoming an assistant but jumped at the chance to work under Saban in January, with a three-year, $2.074 million contract.
Kiffin spent eight days in Tuscaloosa during Sugar Bowl preparation visiting with the Alabama staff and observing the offense. The job opened up when Doug Nussmeier left for the same position at Michigan.
Kiffin said the decision was an easy one.
''I just wanted a job where I can be learning and growing and I can't imagine a better place in the NFL or college to go and learn from someone who has been so successful and someone that teaches his coaches,'' Kiffin said. ''It's one thing to go to a successful head coach who doesn't have a lot of meetings and just kind of runs his own deal.
''Coach Saban teaches his coaches every single day about what he wants and the way he expects things to be done and how you can improve and helps his coaches grow, which is why he's had so many assistant coaches go on to be so successful.''
Kiffin, who said Saban reached out to him about the coordinator job after taking over in 2007, was part of two national championships as a USC assistant under Pete Carroll. The Trojans averaged 49.1 points and 579.8 yards per game when he was offensive coordinator from 2005-06.
Now, he's presiding over a quarterback competition between Blake Sims and Florida State transfer Jacob Coker.
Kiffin is Saban's fourth offensive coordinator in eight seasons at Alabama, but the offense has remained much the same. Kiffin said that's not changing.
Tight end Brian Vogler, who Kiffin recruited at Tennessee, said the coach is hands-on at every position and has a positive way of correcting players.
''He gives you the constructive criticism you want to hear,'' Vogler said. ''Guys can't always take criticism. But he's always like, 'Brace yourself. I'm going to tell you something you don't want to hear but at the end of the day you're going to be happy I told you it because it will benefit you in the long run.'''
Kiffin, meanwhile, is hoping to learn from his own mistakes.
''I've made more than anybody probably,'' he said. ''To be able to go through what I've gone through and still be fortunate before the age of 40 to be here, to be offensive coordinator with Coach Saban at Alabama, you take some time to reflect on that and really to think about what I think is probably two of the most successful coaches maybe ever in football in Pete Carroll and Nick Saban.
''To have the opportunity to be coordinators for both of those guys at a young age. Both those programs are really at the top of the ladder. It's great.''
---