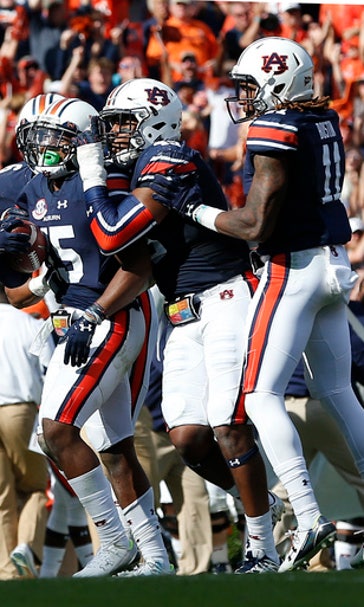 Holsey's decision to return paying off for No. 8 Auburn
BY foxsports • November 10, 2016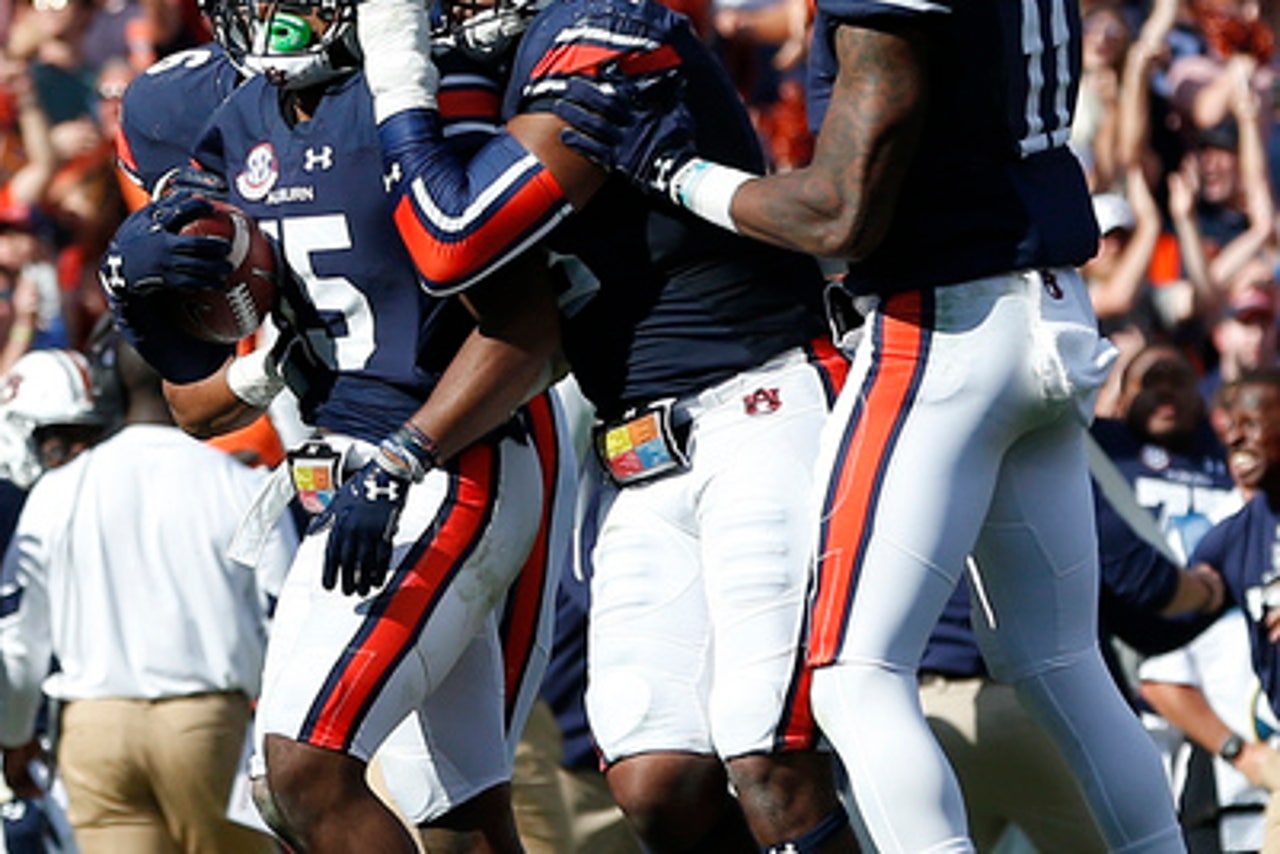 AUBURN, Ala. (AP) Giving up football was tempting for Josh Holsey, who once again faced the long road back from knee surgery.
But those are not the values the cornerback for No. 8 Auburn as he was growing up though. Instead, Holsey worked his way back from his second serious knee injury and is having the best season of his career, including key interceptions in the past two games going into Saturday's visit to Georgia in his home state.
''It feels good, especially after what I've been through,'' Holsey said. ''I've been through a lot.''
It didn't start with that non-contact torn ACL during a Thursday practice before the 2013 Texas A&M game. Certainly not with a similar injury early last season.
The fifth-year senior learned the value of perseverance long before that from his father, Johnathon. Johnathon Holsey, who still serves in the Army, had to have his left leg amputated below the knee after an improvised explosive device blew up near is convoy on Nov. 10, 2004.
He has come back to run eight of the last nine Army Ten-Milers and a half marathon. Now, father and mother Marilyn Davis can look with pride on how their son handled his own trials and came back a better player than ever.
''I always told him giving up wasn't an option,'' said Johnathon Holsey, who is stationed at Fort Detrick in Maryland. ''But it had to be something he wanted, he had to go after it. I think that was a good thing. He never really gave up. He still believed he had the willpower to do and do even better than he'd ever done.''
Holsey's last-minute interception in Auburn territory helped preserve a 23-16 win over Vanderbilt. A week earlier, his fourth-quarter pick set up the final touchdown in a 40-29 win over Mississippi .
Holsey leads the Southeastern Conference with 10 pass breakups, matching his total the past three-plus seasons. He has three interceptions after recording just one before this season.
A six-game starter as a freshman, Holsey's first big knee injury came right before facing the Aggies and quarterback Johnny Manziel.
''I had a really big role that week,'' Holsey said. ''Things happen. You can't really dwell on it too much. I was sad and down a lot but I bounced back from it.''
He started seven games the following season but was injured again in the second game in 2015, receiving a medical redshirt. This time, the doubts crept in about whether he wanted to go through the process of returning to the field again. Coach Gus Malzahn offered Holsey a chance to return on scholarship and finish his degree if he decided to give up football.
''It was a tough decision for me,'' Holsey said. ''At one point, I did say I didn't want to play any more. I didn't know how to respond to the second knee injury at one point. To come back was the best decision for me and everybody around me.''
Then-Auburn secondary coach Travaris Robinson told him he should come back ''if I felt like I had anything left in the tank.''
Holsey clearly had plenty left in the tank.
''Josh has had his best year, I believe,'' Malzahn said. ''From the stability, leadership, he's a quarterback on the back end. He has the ability to make a play when a team needs it. You've seen it two weeks in a row during the fourth quarter of games that have yet to be decided, he's made the play of the game.
''That says a lot about him. He's playing at a very high level.''
---
More AP college football at www.collegefootball.ap.org and https://twitter.com/AP-Top25 .
---