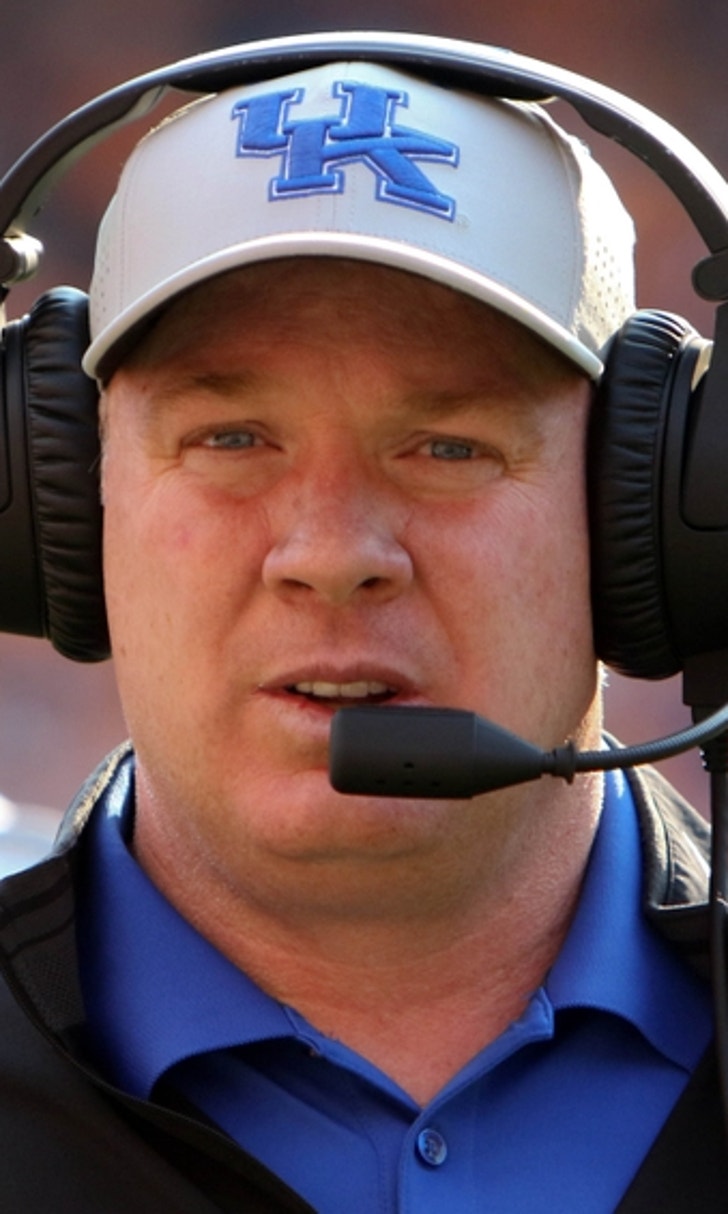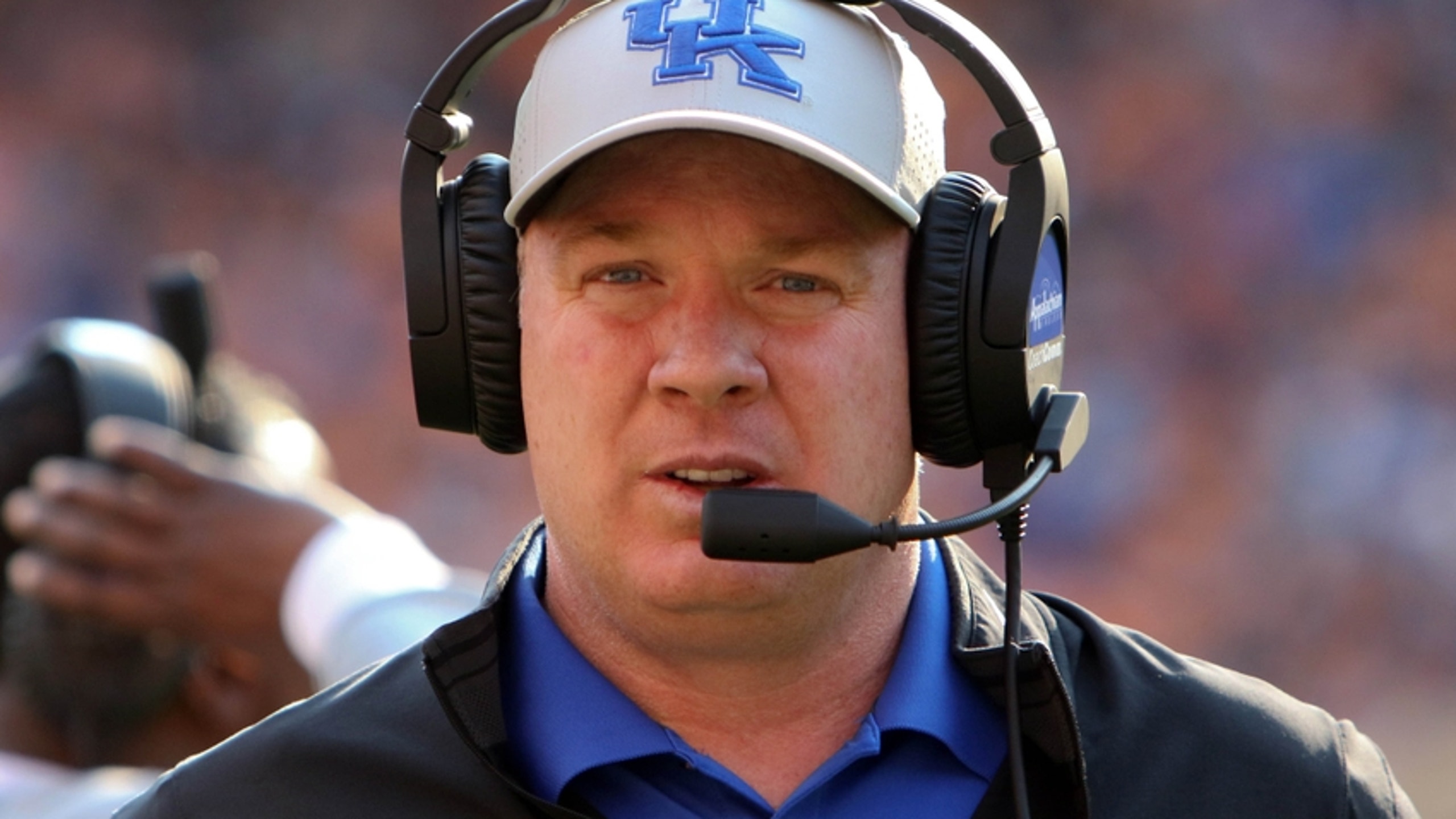 Georgia Tech Football: Know the Enemy - Kentucky's Defense
BY Fansided and Dylan Callaghan-Croley/FanSided via Yellow Jacked Up • December 30, 2016
Yesterday we discussed Kentucky's offense and how they can attack Georgia Tech. With less than 24 hours until kickoff until the TaxSlayer Bowl, today we discuss the Wildcats and their defense.
Defense hasn't exactly been a strong point for Kentucky this season, but they do have a few bright spots. Entering Saturday, the Wildcats feature the  87th ranked scoring defense, allowing an average of 31.2 points per game.
Georgia Tech will him ability to run the ball on Saturday as the Wildcats finished the regular season with the 108th ranked rush defense, allowing an average of 225.0 yards per game. Their pass defense however is their strong suit, only allowing 214.5 yards per game, which is ranked 48th in the nation.
The Wildcats defense is used in the base of a 3-4 system, meaning most of the time they will be using three defensive lineman and four linebackers. Redshirt sophomore Denzil Ware, arguably the x-factor for Kentucky's defense is a linebacker most of the time for the Wildcats but can move down to defensive end if necessary.
Defensive Line:
The Wildcats defensive line is pretty experienced featuring one senior, one junior, and one redshirt sophomore. Despite their experience, the defensive line lacks explosiveness. During the regular season, the line combined racked up just 11.5 tackles for  loss and 1.5 sacks combined.
Redshirt sophomore DE Adrian Middleton is arguably the most explosive of three lineman and finds himself in the backfield the most. Despite not having a sack yet this year, Middleton leads his counterparts in tackles for  loss with 5.5.
At nose tackle, junior Naquez Pringle hasn't had an overly impressive season but has gotten the job done at times with 33 total tackles including two tackles for loss and one sack. On the other end from Middleton, senior Courtney Miggins who can find ways into the back field easily at times but also struggles at times. This season Miggins, has 4 tackles for  loss and half a sack.
Linebackers:
The linebacker position is arguably one of the deepest in talent for Kentucky on their entire team. They're top three leaders in tackles for loss and sacks are all linebackers including hybrid DE/LB Denzil Ware, who we briefly discussed above as an x-factor in Kentucky's defense. How disruptive is Kentucky's linebackers? Well, out of Kentucky's 21 sacks, the Wildcats top three linebackers make up for 34.5 tackles for loss, 16.5 sacks, 4 pass deflections, and five forced fumbles.
More from Yellow Jacked Up
It is worth nothing that Kentucky's leading tackler and weakside linebacker Jordan Jones is dealing with a back injury. His status for Saturday's game has yet to be determined.  Jones was also selected as an All-SEC linebacker. That being said, if Jones does play, he has the explosiveness and ability to be a game changer for Kentucky. This season Jones had 100 total tackles, to go along with 14 tackles for loss and four sacks.
Stongside linebacker Josh Allen may not be as dynamic as Jones and Ware but can be just as disruptive in the backfield for the Wildcats. Despite having the fewest tackles out of the three, Allen leads the team in sacks, with seven. He also racked up 8.5 tackles for loss this season.
Courtney Love is the middle linebacker for the Wildcats and is most of the time staying in the middle of the field and doesn't see much time rushing the passer. This season, despite playing in all 12 games has just one tackle for loss and one sack. He does however have 68 total tackles, good enough for third on the team in total tackles.
Secondary:
As seen above in the stats at the top of the post, the Wildcats pass defense is rather strong and limits the big play abilities from opponents. How that will play into the game on Saturday is a whole other question. Especially when considering Georgia Tech's offensive style and the passing abilities of Justin Thomas on Saturday.
If the Yellow Jackets choose to try to attack the Kentucky secondary, they'll have to look out for a deadly trio consisting of safety Mike Edwards and cornerbacks Blake McClain and Derrick Baity.
Safety Mike Edwards, a red shirt sophomore, is arguably outside the linebackers, the most explosive and dangerous player the Wildcats have on defense. Throughout the regular season, Edwards was nothing short of dominant at times when attacking the ball carrier in the open and in the backfield alike racking up 93 tackles including 4.5 tackles for loss. When the ball is thrown his way, Edwards was just as dangerous with his three interceptions and eight pass deflections.
Senior cornerback Blake McClain is Kentucky's primary nickleback and can be dangerous when on the field. McClain racked up 62 tackles this season and three interceptions along with two pass deflections. While not as dangerous as Edwards, McClain is a cornerback the Yellow Jackets can't take lightly if they choose to throw his way.
Derrick Baity, a senior will be playing in his final game on Saturday, so he'll be looking to make a big play or two if given the opportunity. Baity, doesn't have as many tackles as his two teammates above but can make big plays on any given opportunity. While he may not always come down with the interception, Baity is one of the Wildcats best players at knocking the ball to the ground or away from opposing receivers.
Want your voice heard? Join the Yellow Jacked Up team!
What Georgia Tech Should Expect:
With Georgia Tech's offensive system, Kentucky will most likely lean towards more of a rush defense, and will hope Naquez Pringle can get consistent pressure in the backfield on rushing plays. That being said, Kentucky will likely be blitzing four or five defensive players if not more consistently on Saturday.
X-factor Denzil Ware could be moving between defensive end and linebacker early in the game, giving Georgia Tech different looks until Kentucky can figure out where he would be more beneficial. If Ware is able to get constant pressure in the backfield, his ability to close on ball carriers could become quite important.
---