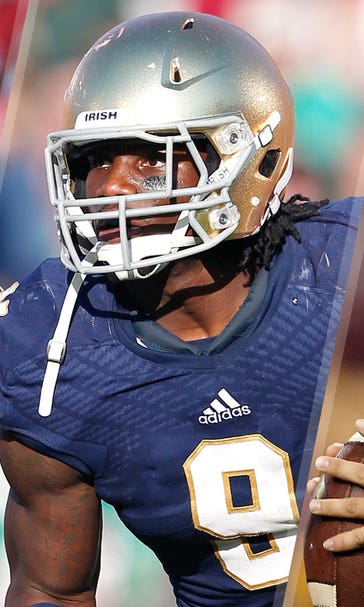 Feldman mailbag: ASU's Bercovici among 4 Heisman darkhorses
April 13, 2015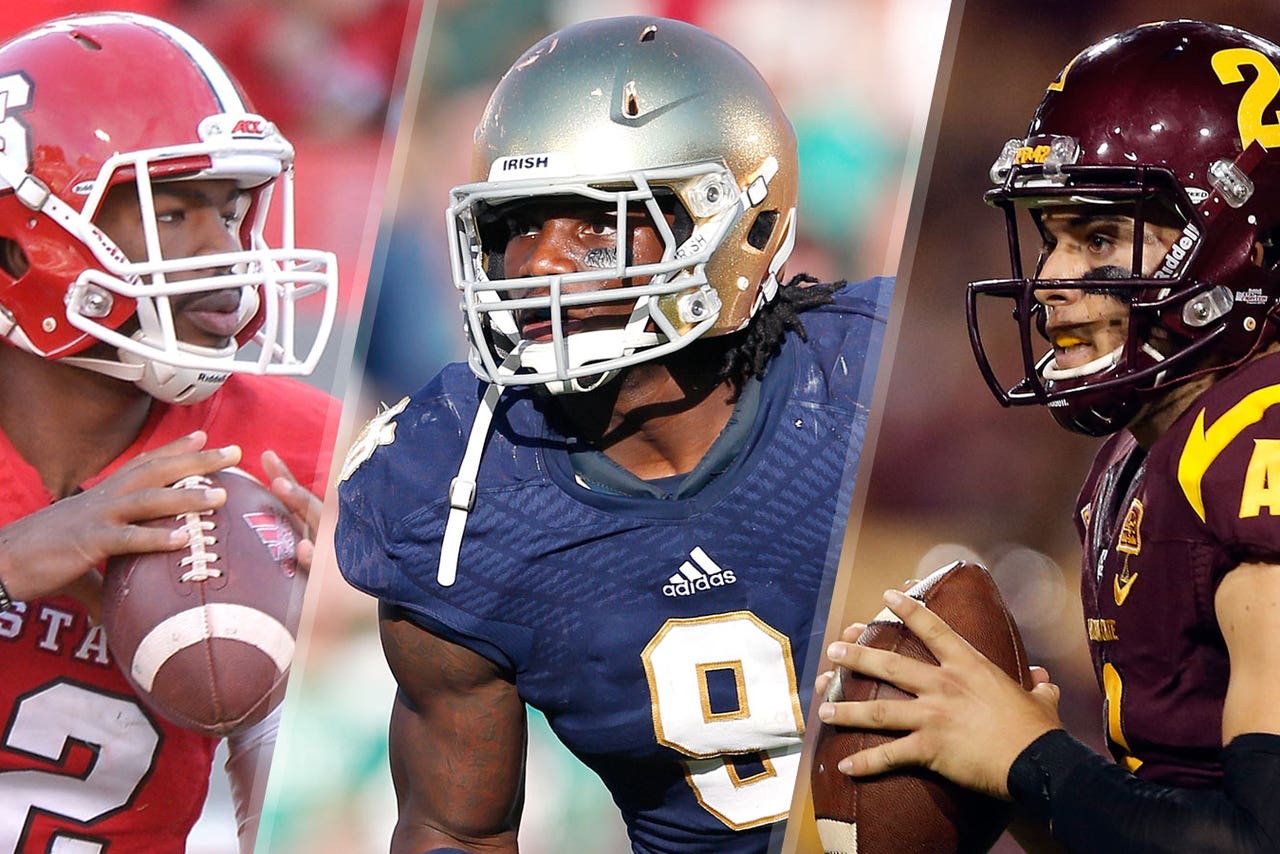 Time for the Monday Mailbag. As always, send your college football questions to me via Twitter to @BruceFeldmanCFB.
From @PattyTheOC: Who are some darkhorse Heisman candidates?
I'll define "darkhorse" as anyone listed as a 50/1 pick this offseason or smaller. So that, according to the odds Bovada put out about two months ago, rules out the likes of Oregon RB Royce Freeman (25/1), Clemson QB Deshaun Watson (33/1) and Oklahoma State QB Mason Rudolph (40/1).
The one guy on the Bovada list who I could see creating some buzz and making things interesting is NC State QB Jacoby Brissett (50/1).The big QB with terrific pocket presence quietly had an outstanding 2014 season for the improving Pack, putting up a 23-5 TD-INT ratio in his first season there. He lit up FSU for 359 yards on a 32-of-48 performance with three TD passes to go with 38 yards rushing. 
Now for three off-the-board names I'd expect to become factors in the race sooner than later: 
2) QB Mike Bercovici proved in his short stint running the ASU offense last season that he's ready for the big-time. He has a superb arm and is fearless and charismatic. The Sun Devils figure to be a top-15 team and have a big stage right out of the gate, opening in Texas against Texas A&M and John Chavis' new D.
From @BradHubbard: Is Ohio State a default no. 1 or should TCU jump ahead of them?
Oh, and they have the best head coach in the country to lead them. Urban Meyer is 38-3 at Ohio State and 24-0 in the regular season in the Big Ten. Even more impressive: Meyer's teams have gone unbeaten in regular-season conference play in Power 5 conferences in four of his past five years as a coach (at OSU and Florida). The guy knows exactly what he is doing with every aspect of his program.
From @Schwall4Eric: Do you think Michigan State can maintain a top defense after losing DC Pat Narduzzi?
Narduzzi was terrific. His track record the past five years was as good as any defensive coordinator in college football, but don't forget Mark Dantonio was also a very sharp defensive guy and he's got a keen eye for scheme and evaluating defensive talent. He did have a key role in unearthing many of those two- and three-star recruits who blossomed into All-Big Ten players. His and Narduzzi's proteges, Harlon Barnett and Mike Tressel, are well-versed in what made the Spartans such a force.
Dantonio has tweaked some things, changing the "money" LB back to the "SAM" for the strong-side linebacker position, but expect it to still be the same aggressive lock-down unit. Plus it helps to have a star D-lineman in Shilique Calhoun to keep offenses on their heels.
In truth, as productive as Calhoun should be, there are two other guys on the defensive front who may emerge as just as equally big headaches for rival offenses --Lawrence Thomas and Malik McDowell, a pair of explosive big men who weigh between 285-300 pounds. Rangy pass rusher Montez Sweat is another player with a lot of potential up front, while Ed Davis has the talent to be an All-Big Ten linebacker and MLB Riley Bullough is a steady anchor for the D. This figures to be one of the country's best front sevens, led by a potentially dominant D-line.
From @mluh21: How do players feel when an assistant coach who just recruited them leaves right after signing day for another school?
In the short term, they often feel jilted and some even feel lied to, but most tend to recognize that they can build strong bonds with the new position coach and are usually far enough down the road with the head coach, the school's system and many other signed recruits to give the program a chance. It's pretty rare when a recruit bails after signing without even enrolling to at least give the school a chance.
Bruce Feldman is a senior college football reporter and columnist for FOXSports.com and FOX Sports 1. He is also a New York Times Bestselling author. His new book, The QB: The Making of Modern Quarterbacks, came out in October, 2014. Follow him on Twitter @BruceFeldmanCFB.
---