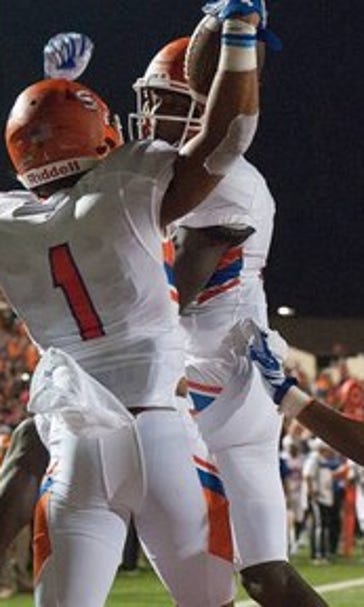 FCS Top 25 matchups provide exclamation point
November 14, 2016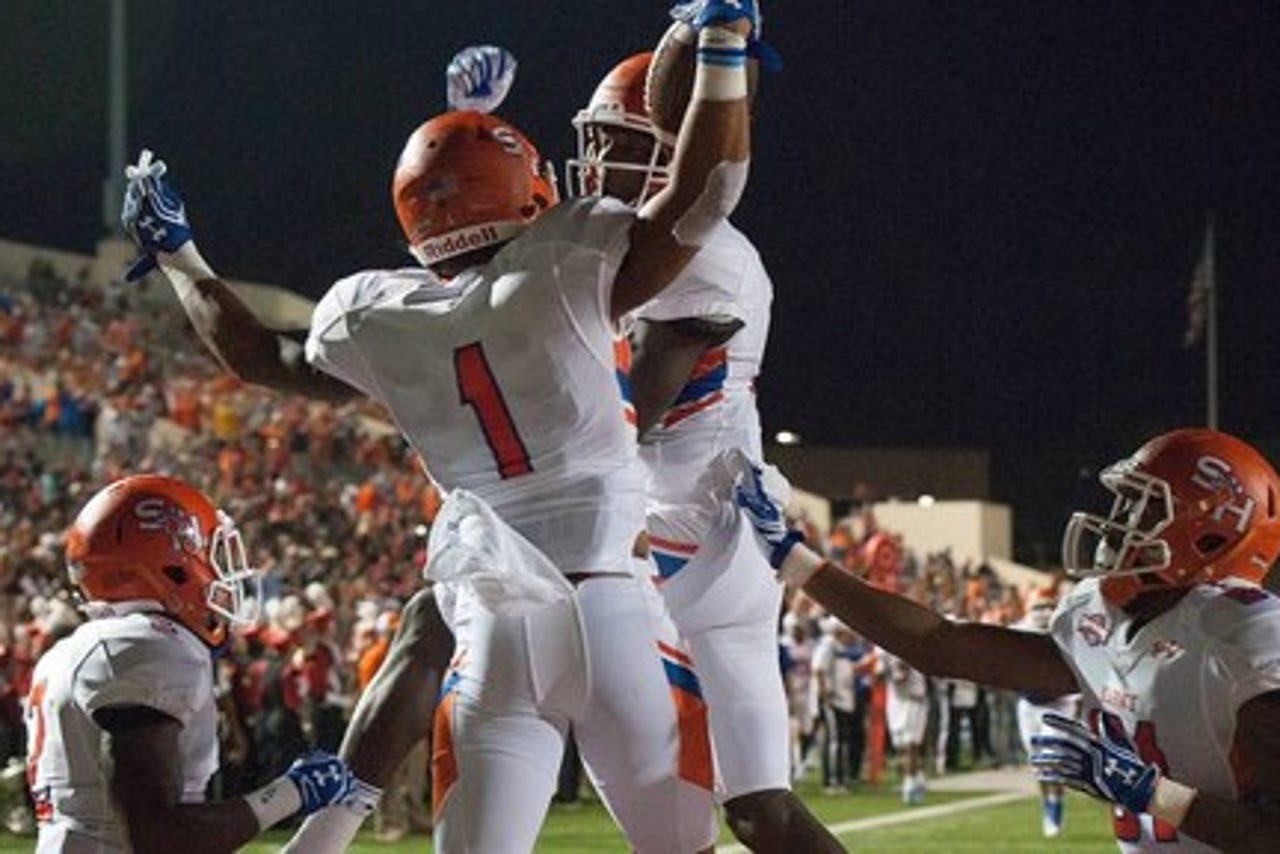 (STATS) - As the FCS heads toward its final full weekend of the regular season, some head-to-head matchups within the STATS FCS Top 25 stand out for what's riding on them.
It starts with No. 1 Sam Houston State and No. 2 Jacksonville State, which held those spots for the fifth straight week on Monday.
Both teams will play the other top team in their respective conference, with an outright championship and automatic bid to the FCS playoffs at stake. In the MEAC, an outright title and a spot in the Celebration Bowl are on the line.
Sam Houston State (10-0), which gained 108 of the 160 first-place votes and 3,873 points in this week's national media poll, will host No. 11 Central Arkansas (9-1) in a matchup of unbeaten Southland Conference teams.
"It feels great to be 10-0, have a conference championship game coming up this weekend," Sam Houston coach K.C. Keeler said. "As a player, as a coach, you dream about playing in a conference championship game. We get the chance to play in one."
Jacksonville State (9-1), which has won 23 straight games in the Ohio Valley Conference, will try to complete a third straight unbeaten campaign in the conference when it hosts UT Martin (7-4), which is two spots outside the Top 25. A UT Martin win would create a shared title between the two teams.
Supremacy in the MEAC will be decided when No. 9 North Carolina A&T (9-1) makes the short 55-mile trip from Greensboro to No. 24 North Carolina Central (8-2) in Durham.
The three big matchups will help cap a memorable FCS regular season, which includes 10 teams posting wins over FBS opponents and more trying this weekend. The NCAA will announce the pairings of its 24-team FCS playoffs Sunday morning.
The top six teams in the Top 25 held their rankings after each won a conference game by double-digits. After Sam Houston State and Jacksonville State, Eastern Washington (9-1) was third, five-time defending FCS champion North Dakota State (9-1) fourth, The Citadel (10-0) fifth and James Madison (9-1) sixth. The Citadel (Southern) and JMU (CAA Football) have clinched outright conference titles and automatic playoff bids.
The Top 10 was rounded out by Richmond (8-2), South Dakota State (7-3), North Carolina A&T and North Dakota (9-2).After Central Arkansas, Chattanooga (8-2) fell five spots to No. 12 following a loss. Then it was Villanova (7-3), Charleston Southern (6-3), Youngstown State (7-3), Coastal Carolina (8-2), Grambling State (7-1), Samford (7-3), Lehigh (8-2) and Wofford (7-3), which beat Chattanooga and entered the rankings for the first time since Nov. 11, 2013.
Cal Poly (6-4) slipped to No. 21 and was followed by Montana (6-4), Western Illinois (6-4), North Carolina Central and Saint Francis (7-3). N.C. Central and Saint Francis, the Northeast Conference champion, both reached the rankings for the first time in program history.
New Hampshire, Harvard and Liberty fell from the Top 25 following losses. Three conferences tied for the most ranked teams with four - the Big Sky, Missouri Valley and Southern.
A national panel of sports information and media relations directors, broadcasters, writers and other dignitaries select the STATS FCS Top 25. In the voting, a first-place vote is worth 25 points, a second-place vote 24 points, all the way down to one point for a 25th-place vote.
The Top 25 is released on Monday afternoons during the regular season, but next week's will be out Sunday morning prior to the announcement of the playoff field.
A final Top 25 will follow the FCS championship game, to be held Jan. 7 in Frisco, Texas.
---