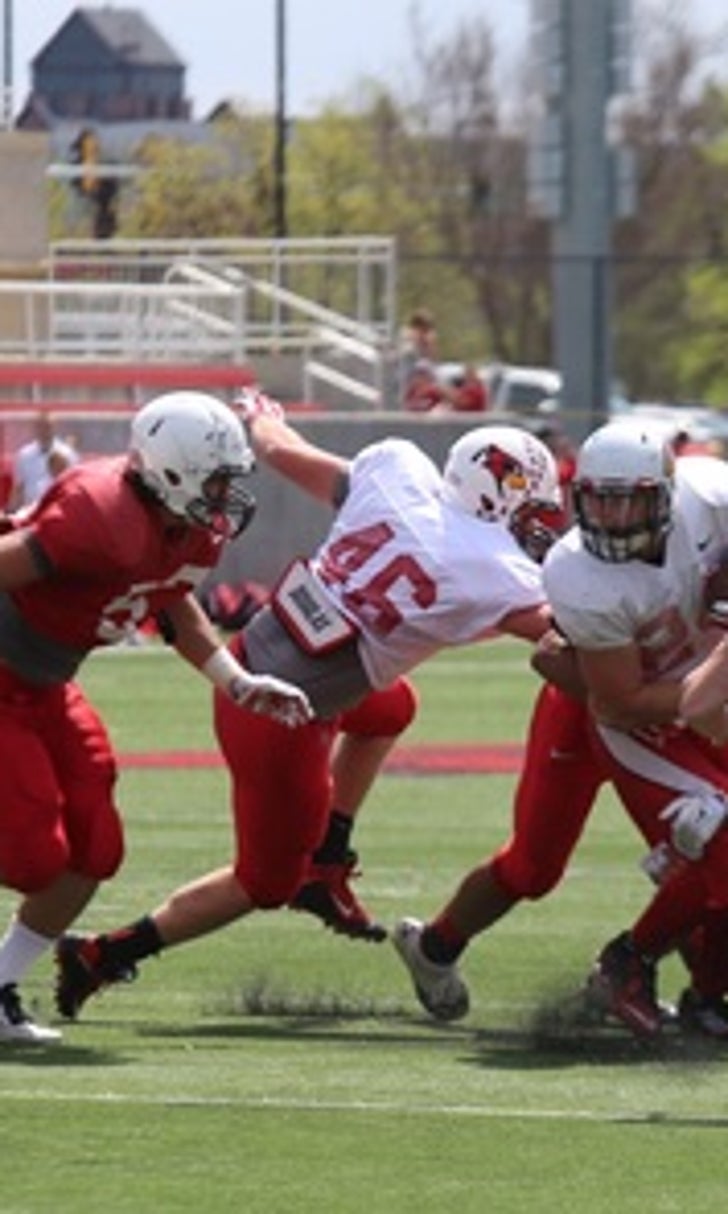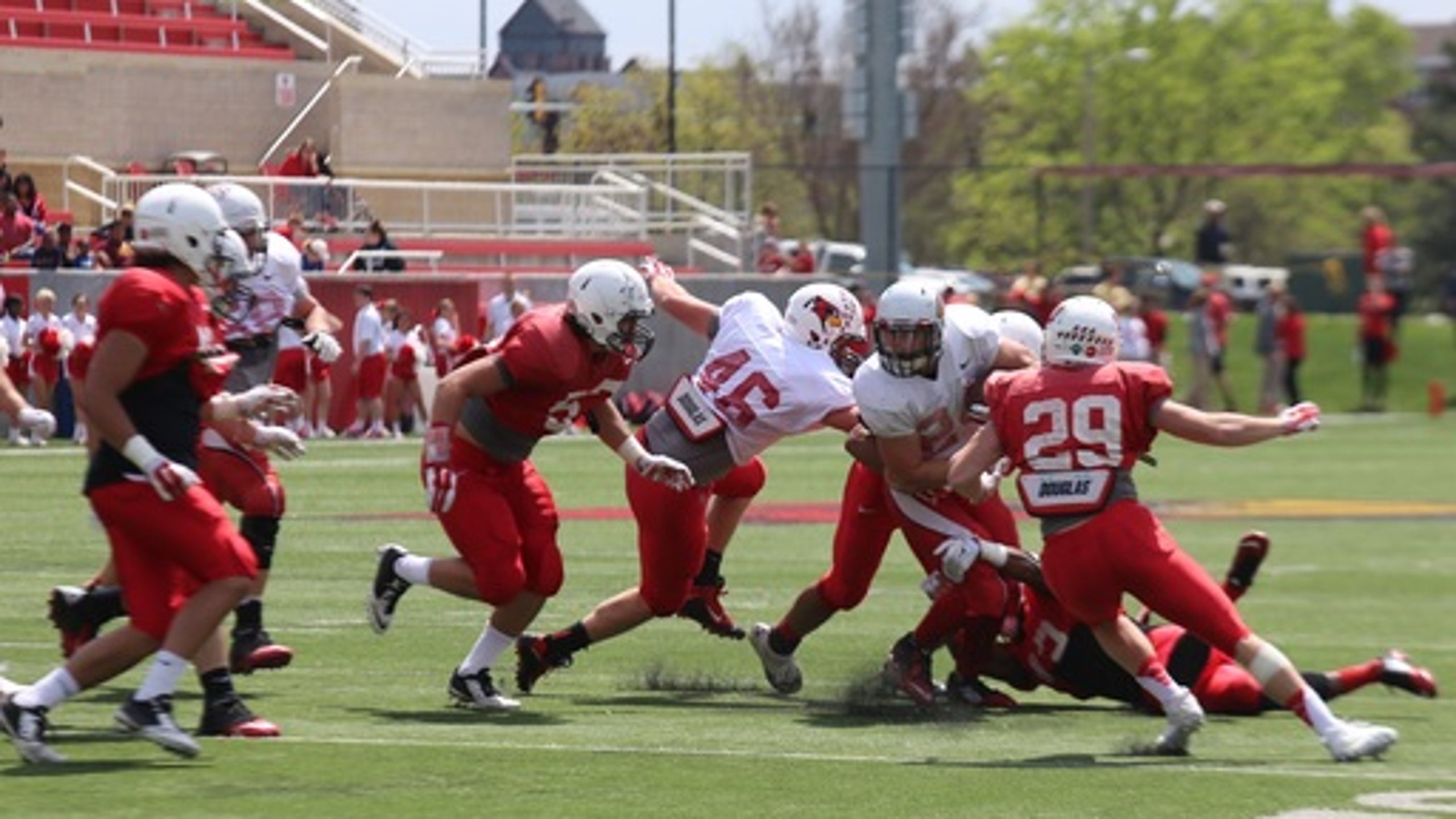 FCS teams with something (extra) to prove
BY foxsports • June 16, 2016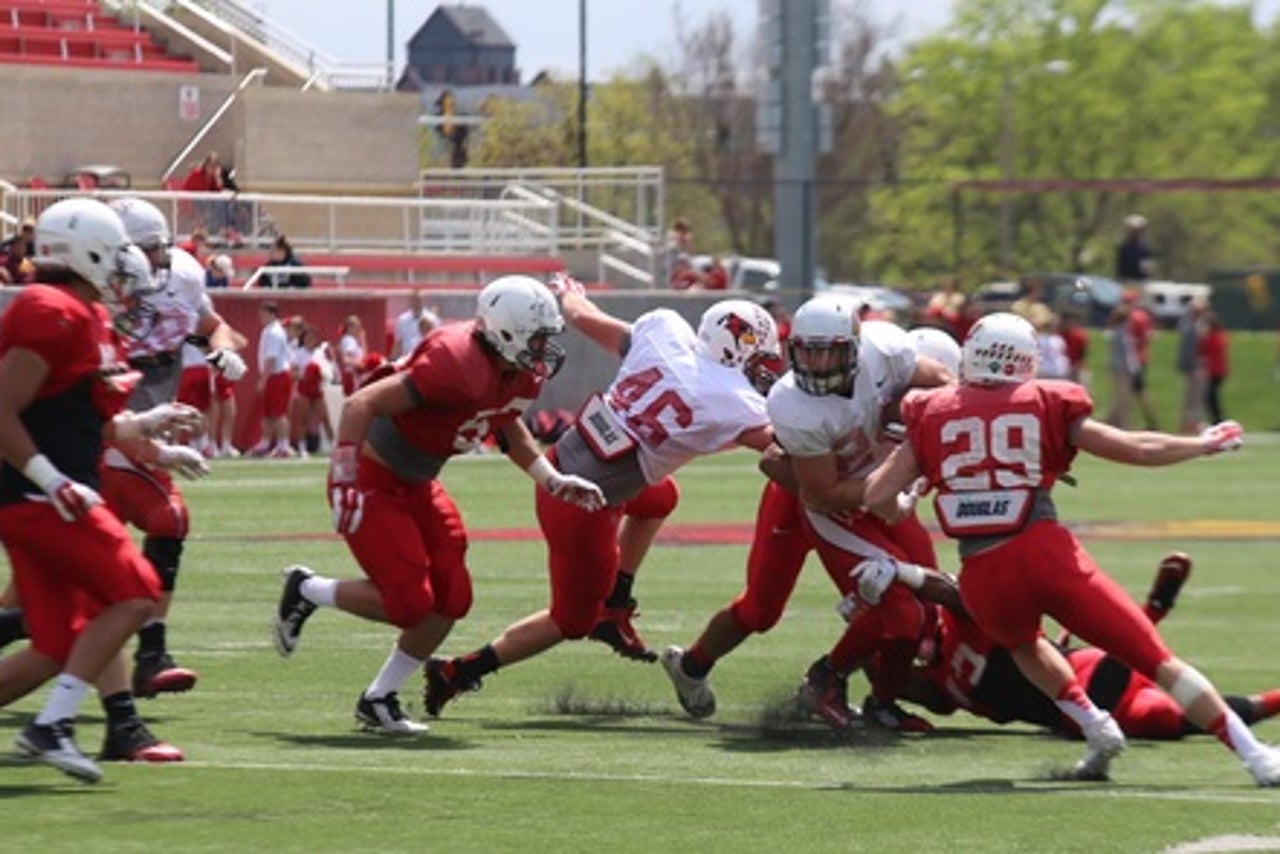 (STATS) - With preseason poll voting season beginning, two decidedly different viewpoints will be cast.
Members of the team picked first will say they appreciate the selection, but then go out of their way to add it doesn't mean a thing and that they are only interested in being No. 1 at the end of the season.
Everybody else? They'll talk about how they plan to prove the doubters wrong. It won't matter if the team is picked second or last in the poll.
While every team has something to prove throughout a season, some in the FCS stand out a little more.
Here are seven of those teams with something extra to prove in 2016:
---=
Delaware (4-7, 3-5 CAA Football)=
Coach Dave Brock might be sitting on the hot seat considering the struggles of the Blue Hens' traditionally strong program. He's made making the FCS playoffs a barometer for evaluating this year's team. With a veteran lineup, including 18 returning starters, and a potentially outstanding running game, the Blue Hens don't have a lot of excuses not to get back on track.
Three Key Games - Sept. 17 at Wake Forest: the Blue Hens were competitive at North Carolina last season; Oct. 1 at James Madison: a bye week precedes the CAA opener; Nov. 19 vs. Villanova: a playoff berth may be on the line for both teams.
---=
Eastern Kentucky (6-5, 5-3 Ohio Valley)=
The program with the second-most appearances in the FCS playoffs hasn't won a postseason game since Roy Kidd was in charge in 1994. First-year coach Mark Elder was hired to restore some of that success - and quickly. Last year's 6-5 record and fourth-place finish in the OVC were not up to the program standard. Quarterback Bennie Coney is coming off a breakout season, but the defense suffered big losses.
Three Key Games - Sept. 17 at Ball State: the Colonels beat Mid-American foe Miami of Ohio two years ago; Oct. 22 vs. Jacksonville State: want to make a statement? Oct. 29 at UT Martin: this might be the Colonels' most-important road game.
---=
Illinois State (10-3, 7-1 Missouri Valley)=
Win 23 games, share two conference titles and reach a national championship game is a two-year resume any team outside Fargo, North Dakota, would love to have. But the two players at the forefront of that success - quarterback Tre Roberson and running back Marshaun Coprich - are gone. Add in some key losses on defense and coach Brock Spack's squad is fighting to stay at an elite level in a particularly strong season for the Missouri Valley Football Conference.
Three Key Games - Sept. 17 vs. Eastern Illinois: the Redbirds won last year's Mid-America Classic 34-31 in overtime; Oct. 8 vs. Youngstown State: one week after going to North Dakota State, the Redbirds host another team on this list; Oct. 29 vs. South Dakota State: at this point, redshirt sophomore QB Jake Kolbe will be seasoned.
---=
Jacksonville (9-2, 6-2 Pioneer League)=
Back-to-back 9-2 records have been overshadowed by the Dolphins being ineligible for the Pioneer Football League title in each of the past two seasons. In fact, they went public about their mistakes in awarding financial aid when they were on the verge of winning the 2014 title and earning a spot in the FCS playoffs for the first time. With a new coach in Ian Shields, who had success at Lenoir Rhyne, the Dolphins want to make good use of their eligibility again.
Three Key Games - Oct. 15 vs. Dayton: the Dolphins have strong teams visiting Milne Field, none bigger than last year's PFL co-champ and playoff representative; Oct. 22 at Morehead State: running backs Ulysses Bryant and Jamal Adjaman led last year's win; Nov. 5 vs. Drake: Bulldogs stopped JU's 6-0 start last season.
---=
Southern Utah (8-4, 7-1 Big Sky)=
The assumption is last year's Big Sky surprise champions won't be a part of this year's title because they lost too much this offseason, including defensive standouts Miles Killebrew, James Cowser and LeShaun Sims as well as quarterback Ammon Olsen to NFL teams and coach Ed Lamb to BYU. The Thunderbirds know transfer quarterbacks well, and new coach Demario Warren, has one in McCoy Hill from BYU.
Three Key Games - Sept. 24 vs. Portland State: tough way to open conference play; Oct. 15 at North Dakota: the Thunderbirds might want to bring back last year's defense to face UND running back John Santiago; Nov. 12 at BYU: It's a reunion with Lamb, the Cougars' new assistant head coach.
---=
Wofford (5-6, 3-4 Southern)=
The Terriers are trying "get over the hump," as 29th-year coach Mike Ayers says. His successful SoCon program has been mediocre (16-17) over the last three years, although last year they were set back by injuries. Ayers feels it's time to get back to the playoffs, where they went in five of the six seasons prior to their three-year slump. Quarterback Evan Jacks is back to lead the triple option offense, which averaged over 300 rushing yards last season.
Three Key Games - Oct. 1 at Samford: both teams are playoff hopefuls; Oct. 22 at The Citadel: triple option versus triple option; Nov. 12 at Chattanooga: the Terriers probably don't want a trip to the three-time defending conference champ to decide their playoff fate.
---=
Youngstown State (5-6, 3-5 Missouri Valley)=
It's been 10 years since the Penguins last appeared in the playoffs. With Jim Tressel, who coached their four FCS championship-winning teams in the 1990s, now the university president, Bo Pelini more acclimated in his second season on the sideline and the team full of veterans, the Penguins are primed to end the drought. Of course, that was felt in recent seasons as well.
Three Key Games - Sept. 1 vs. Duquesne: if the 'Guins don't beat the defending Northeast Conference champ in their opener, the season will be an uphill battle; Nov. 15 vs. Northern Iowa: this is the toughest of six home games; Nov. 5 at North Dakota State: YSU is 3-8 in November the last three seasons.
---