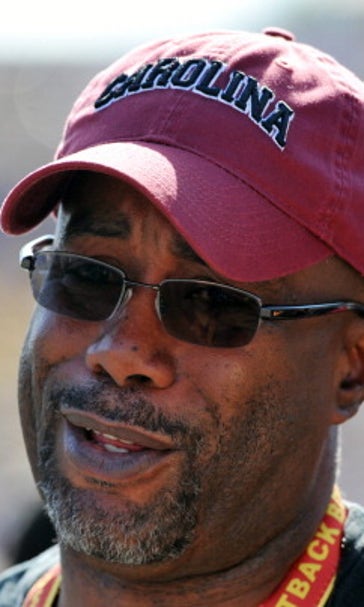 Darius Rucker catches TD in South Carolina scrimmage
April 11, 2015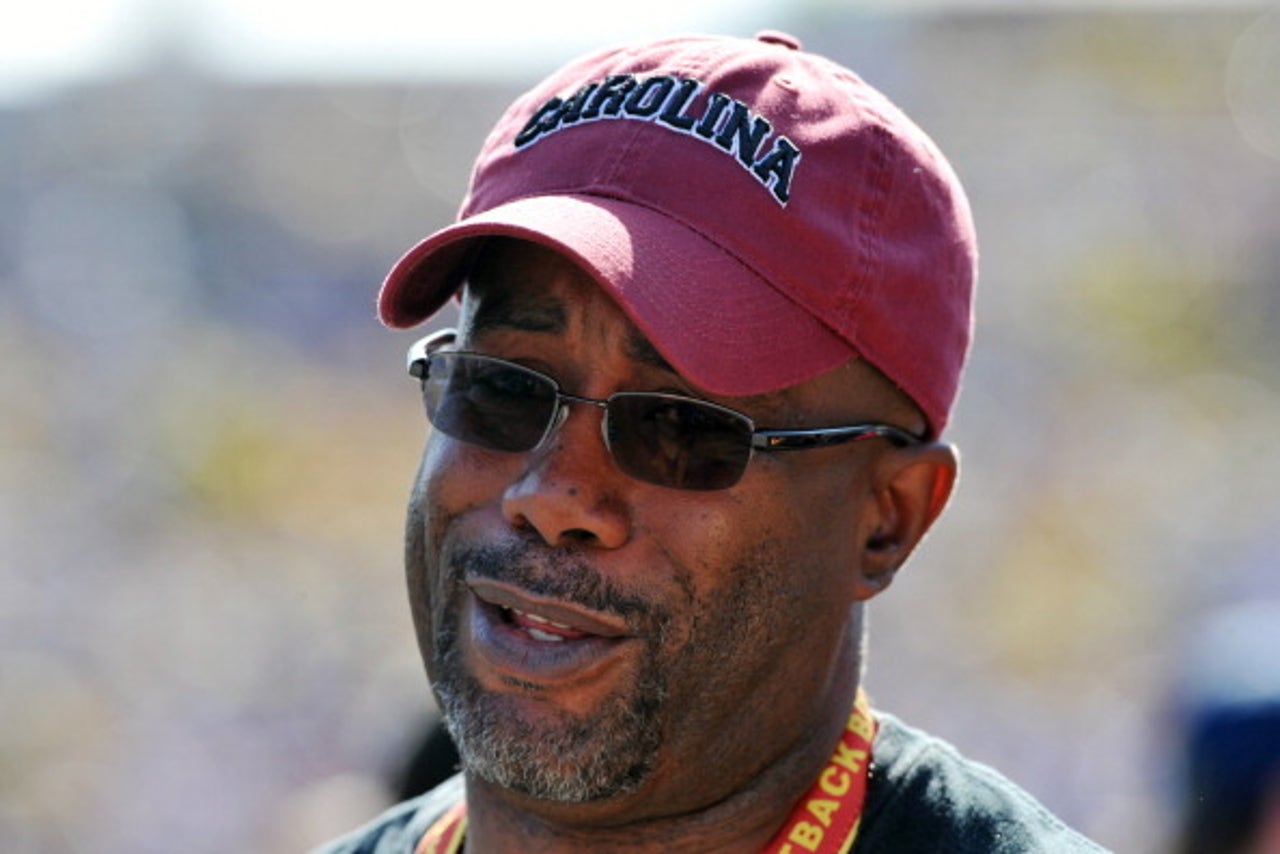 By Andrew Holleran
South Carolina's Garnet & Black Game too place on Sartuday at Brice-Williams Stadium in Columbia, and someone unusual scored a touchdown.
His name is Darius Rucker. Yes, the country star caught a touchdown pass during the Gamecocks' spring game. You can see the video here.
You might want to cover him, Gamecocks. Though, to be fair, Rucker didn't exactly line up on-sides.
More from College Spun:
---