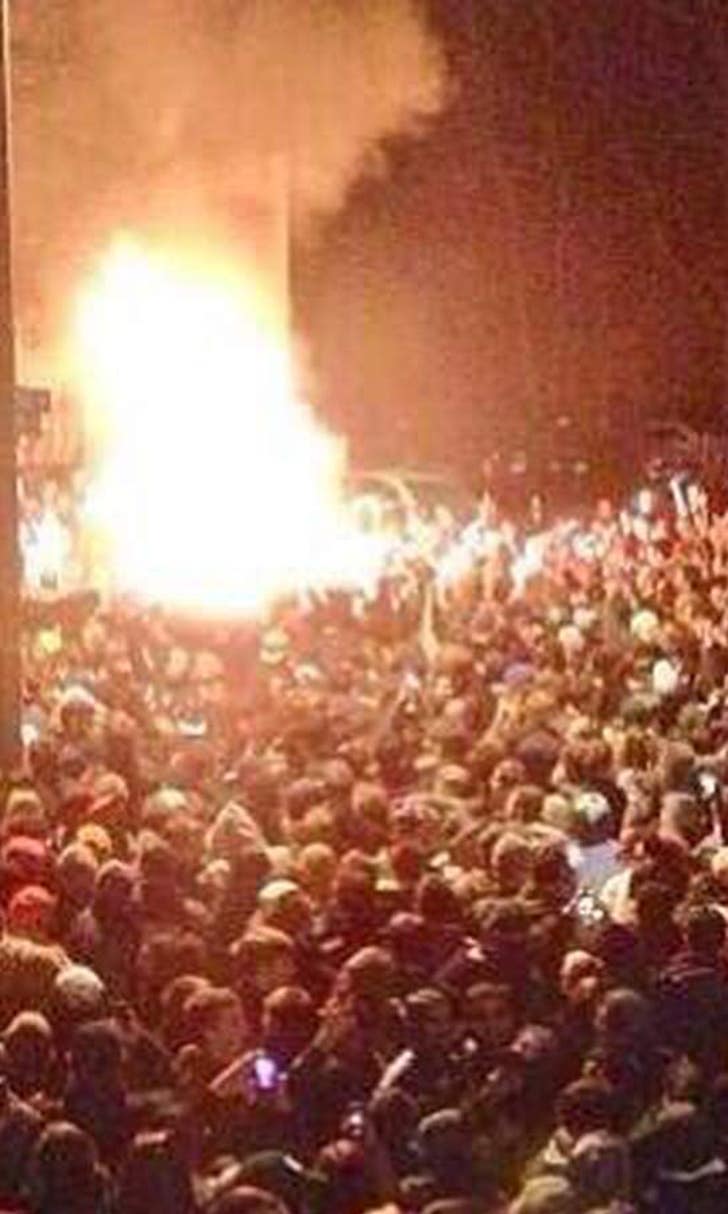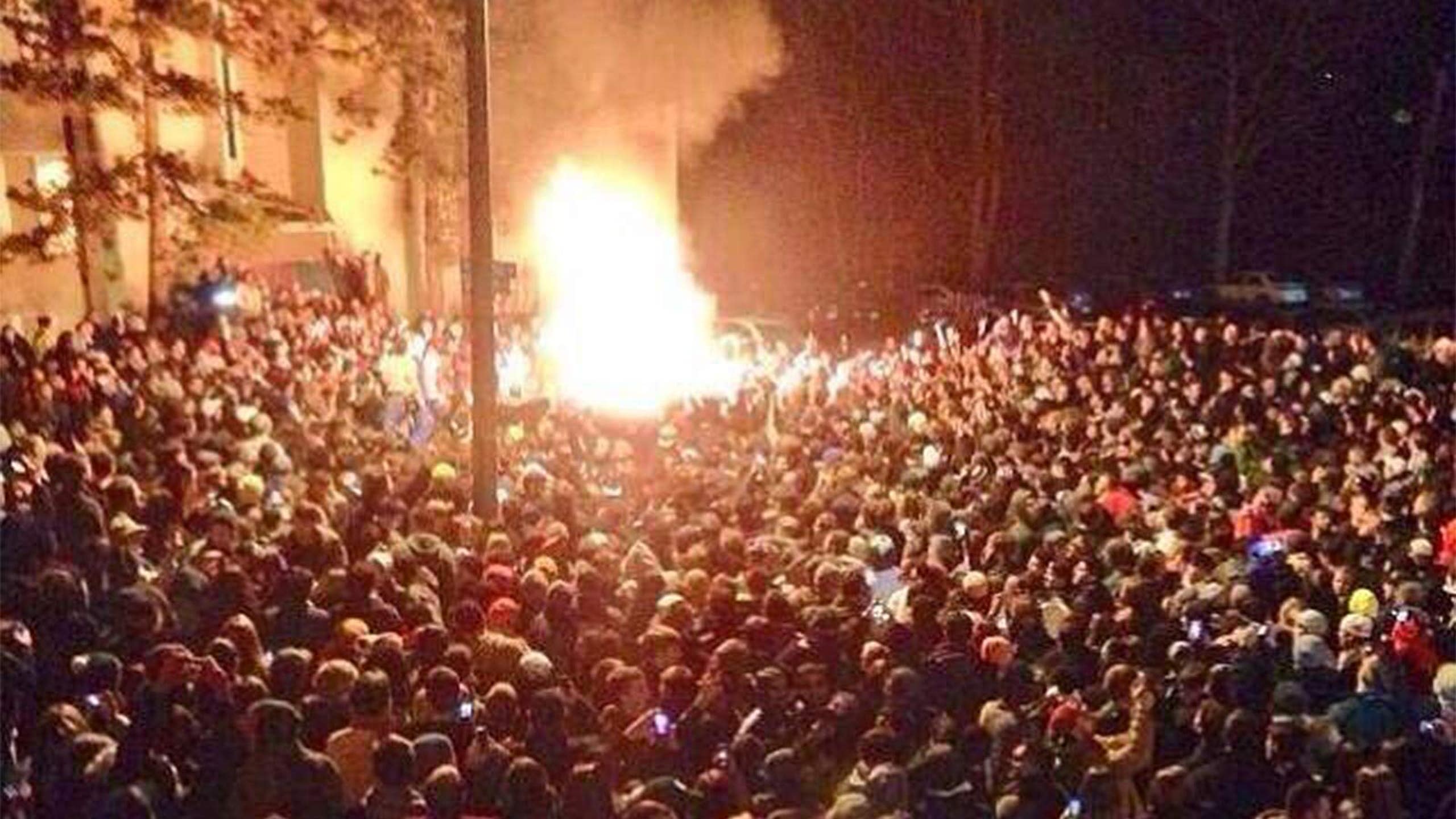 Cops using Facebook to track down Michigan State rioters
BY Andre Vergara • December 11, 2013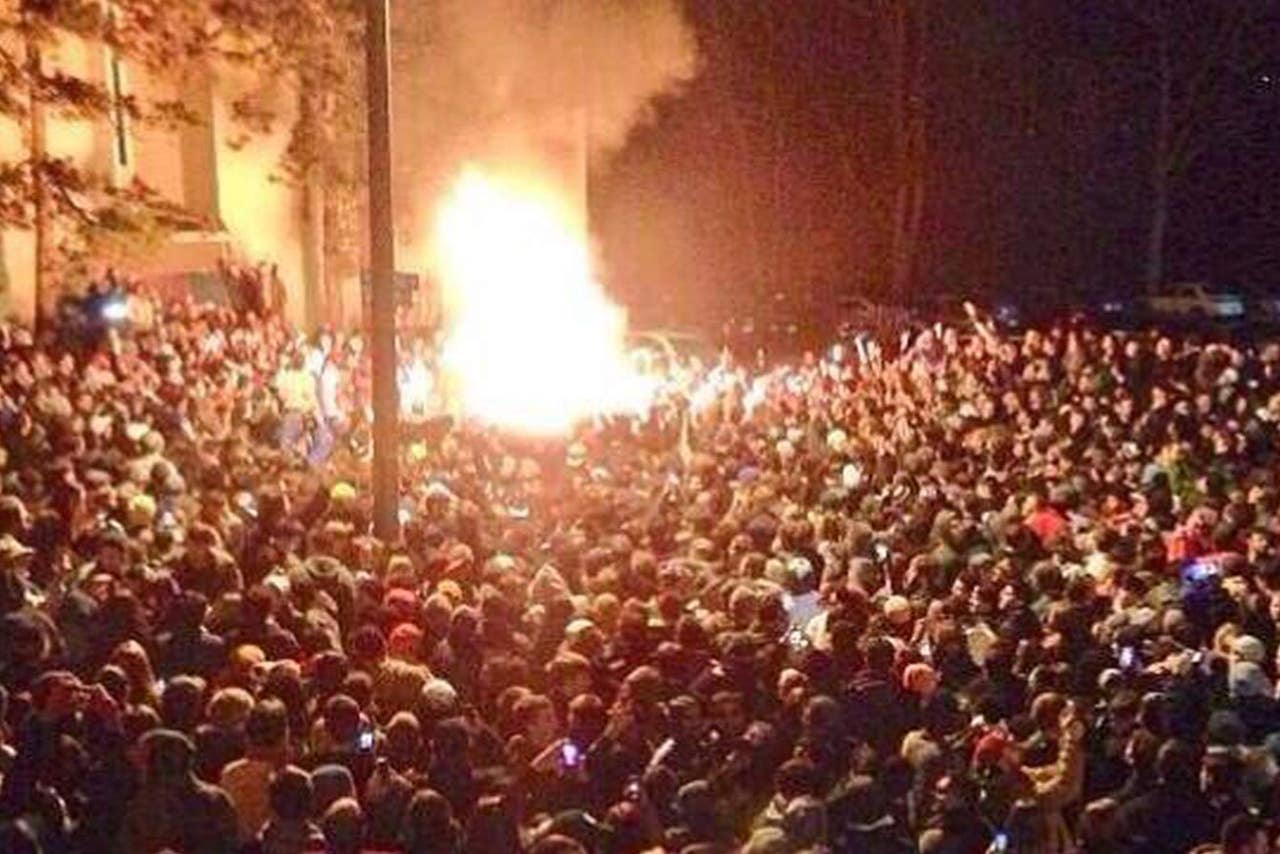 Police in East Lansing are using Facebook to try to ID some of the fans who rioted following Michigan State's win over Ohio State in the Big Ten Championship.
Several photos of fans celebrating after the game are posted on ELPD's Facebook page, including shots of the big bonfire that was built. Police are offering $100 to $500 rewards "for information leading to the arrest and conviction of these individuals."
Police are especially interested in ID'ing one man at the game who held up a sign saying "BURN THE COUCH" -- which fans back in East Lansing did.


---