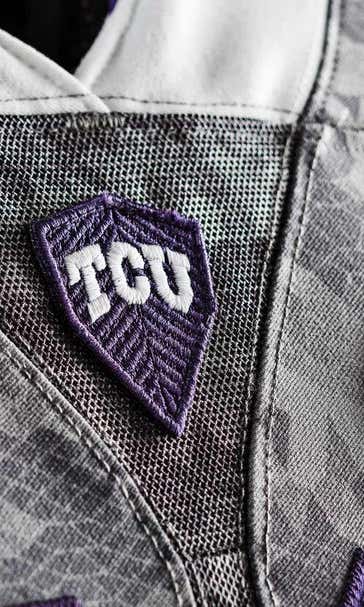 CFB AM: TCU takes its uniforms to new level with fresh upgrade
April 13, 2015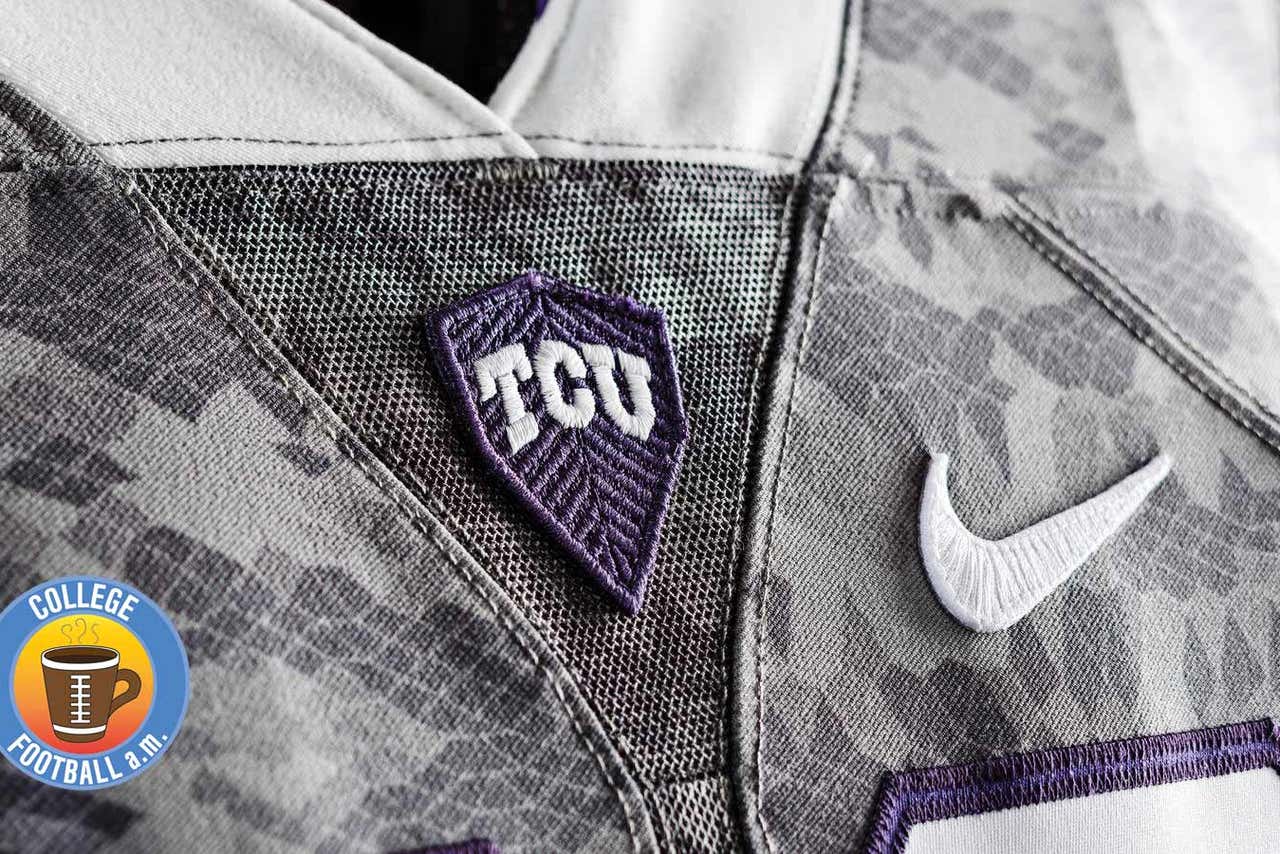 TCU held its spring game over the weekend, as did many schools (see No. 1 below), and took the opportunity to release some new Nike uniforms.
The "Mach Speed" uniform uses a "full sublimated pattern" on the jersey and pants, which Nike says is inspired by the scaly body of a horned frog and is a digital evolution of the lizard skin print TCU previously had.
TCU got three different versions from Nike -- all purple for home, all white for away and all grey as an alternative uniform.
Below are some photos courtesy of Nike.
What do you think, TCU fans? I dig 'em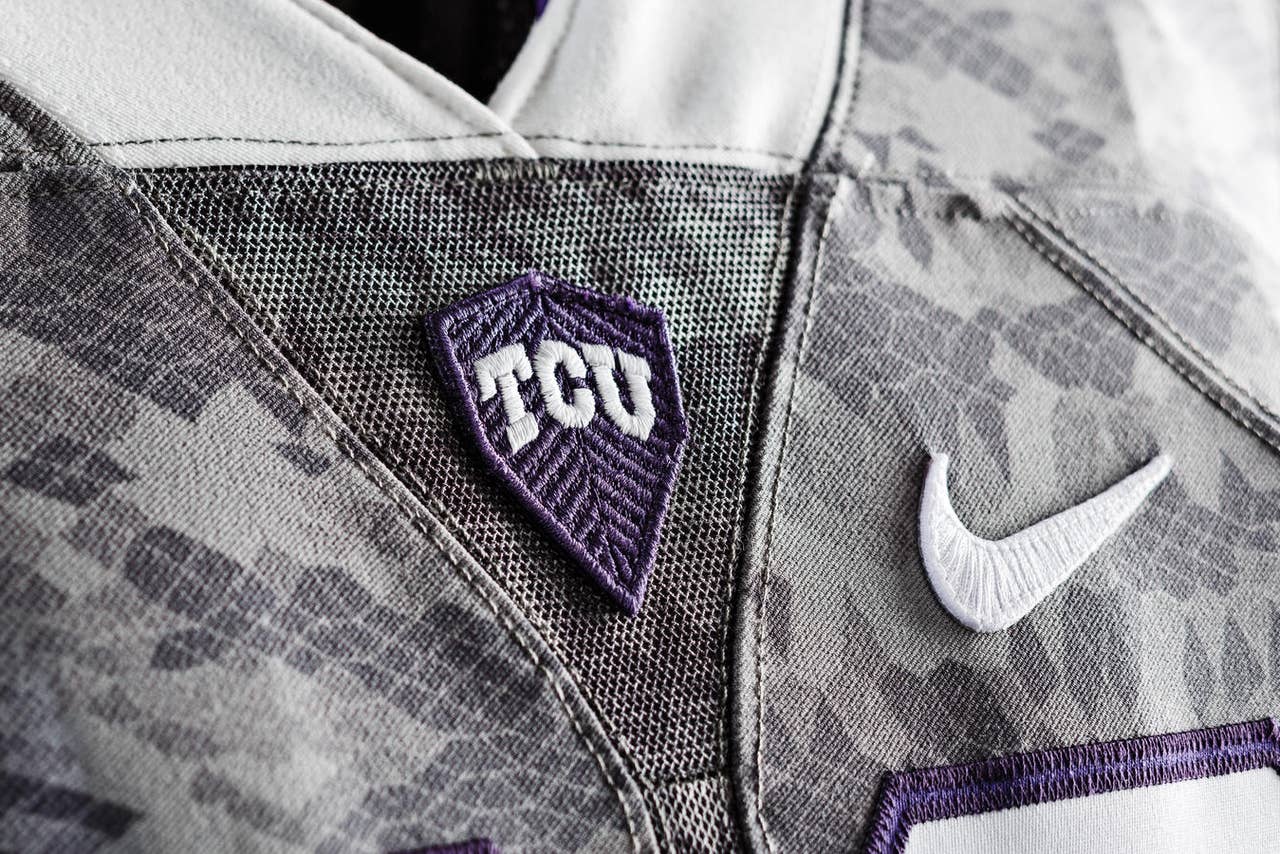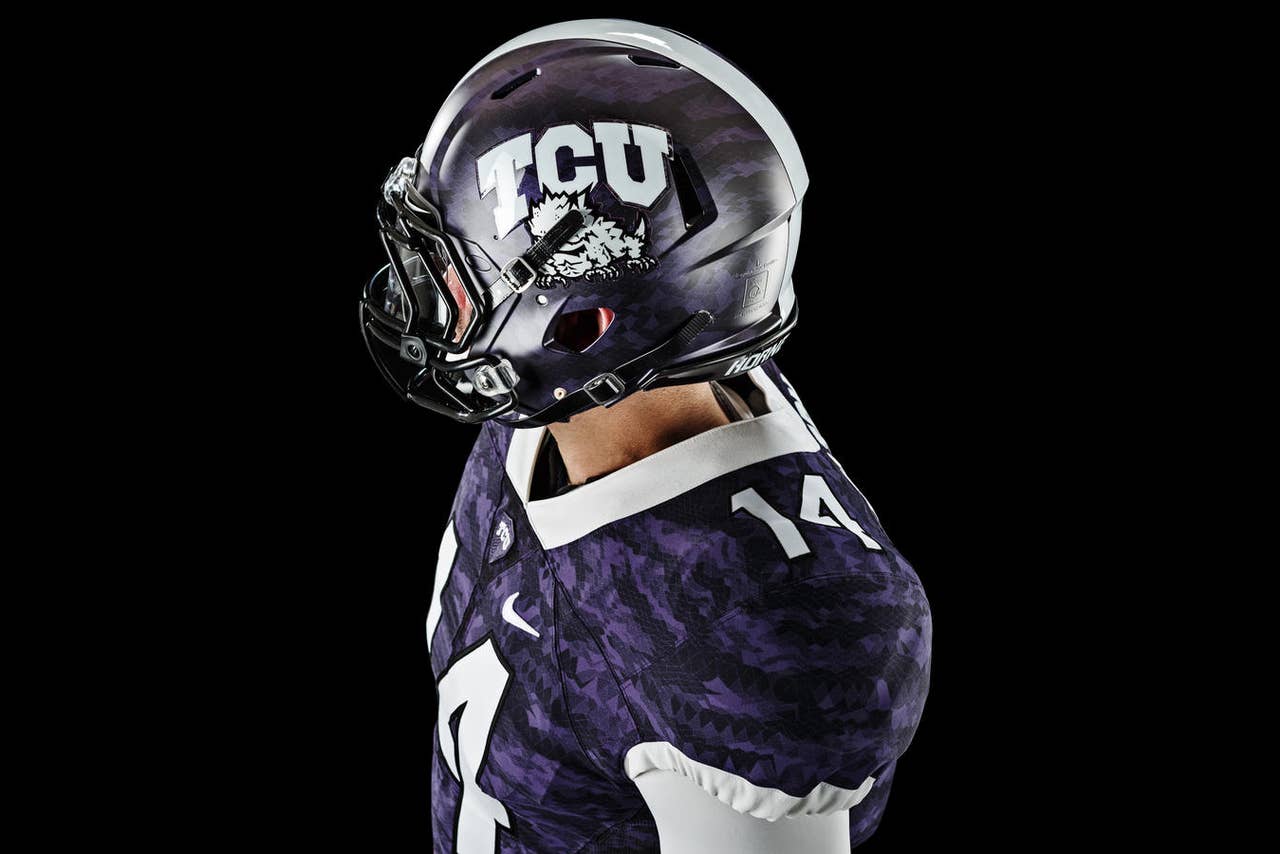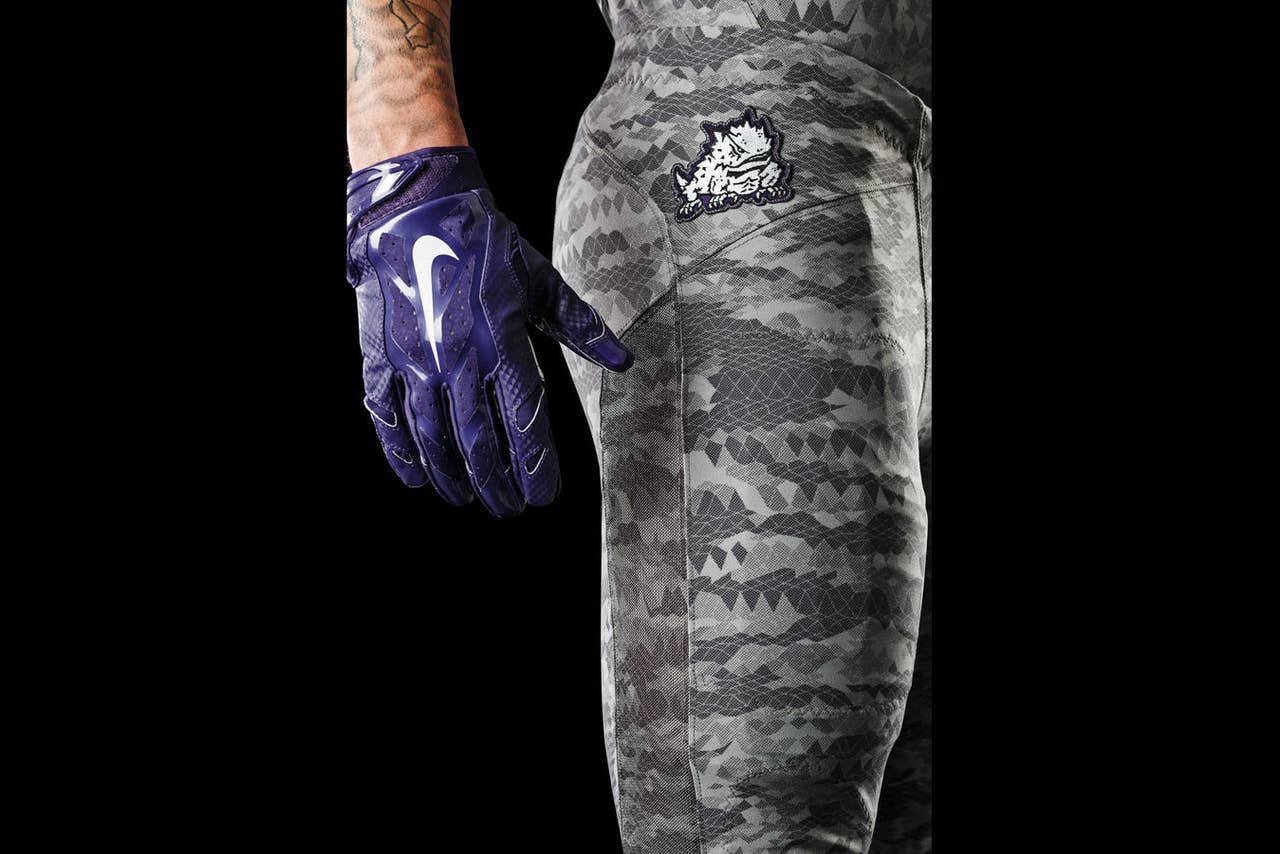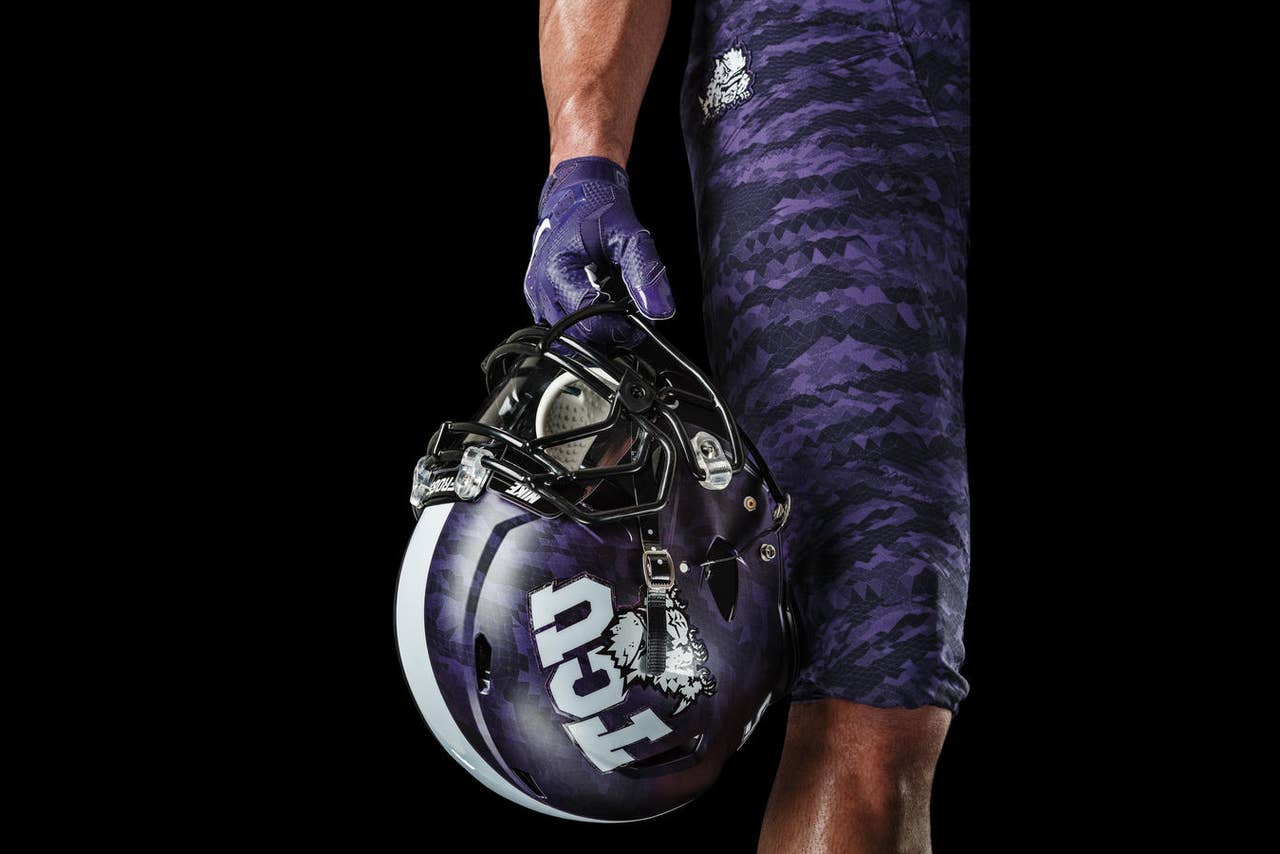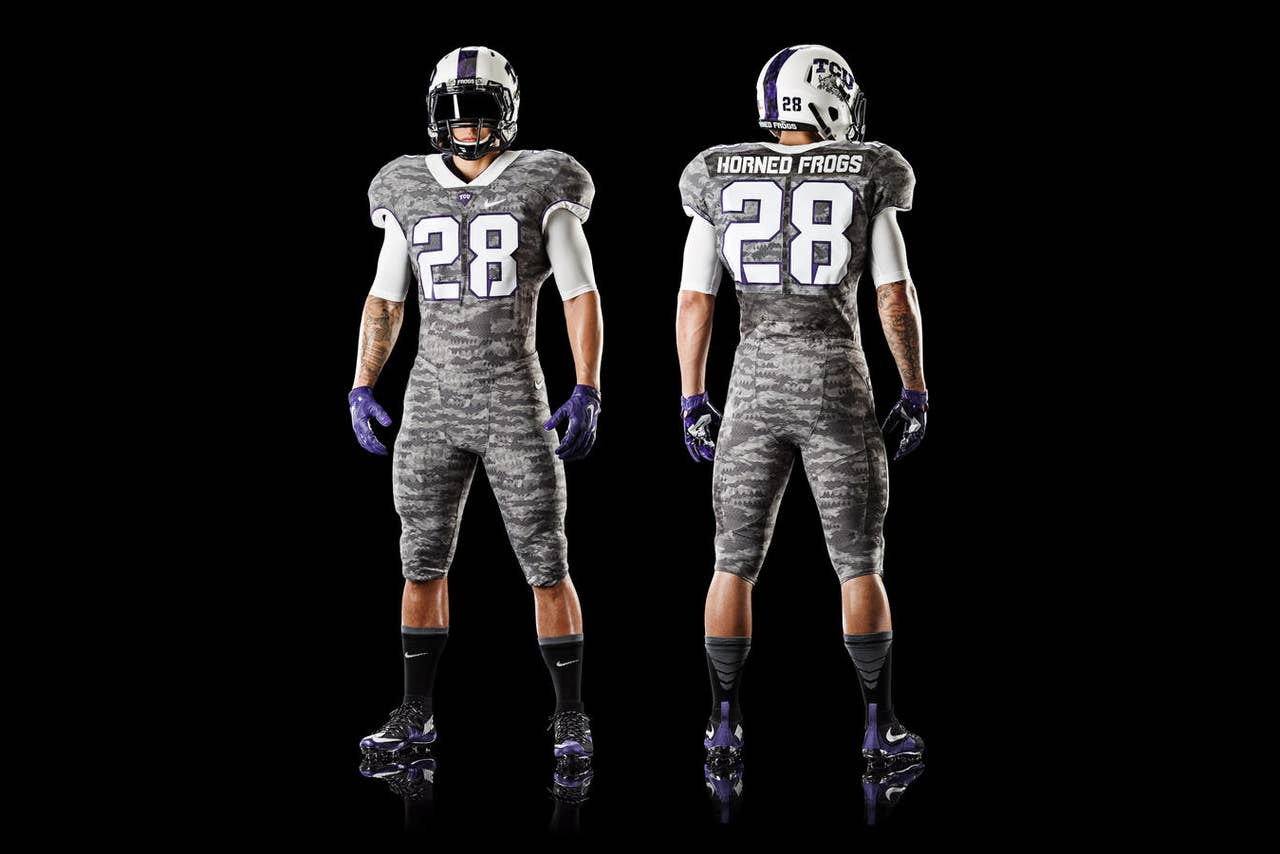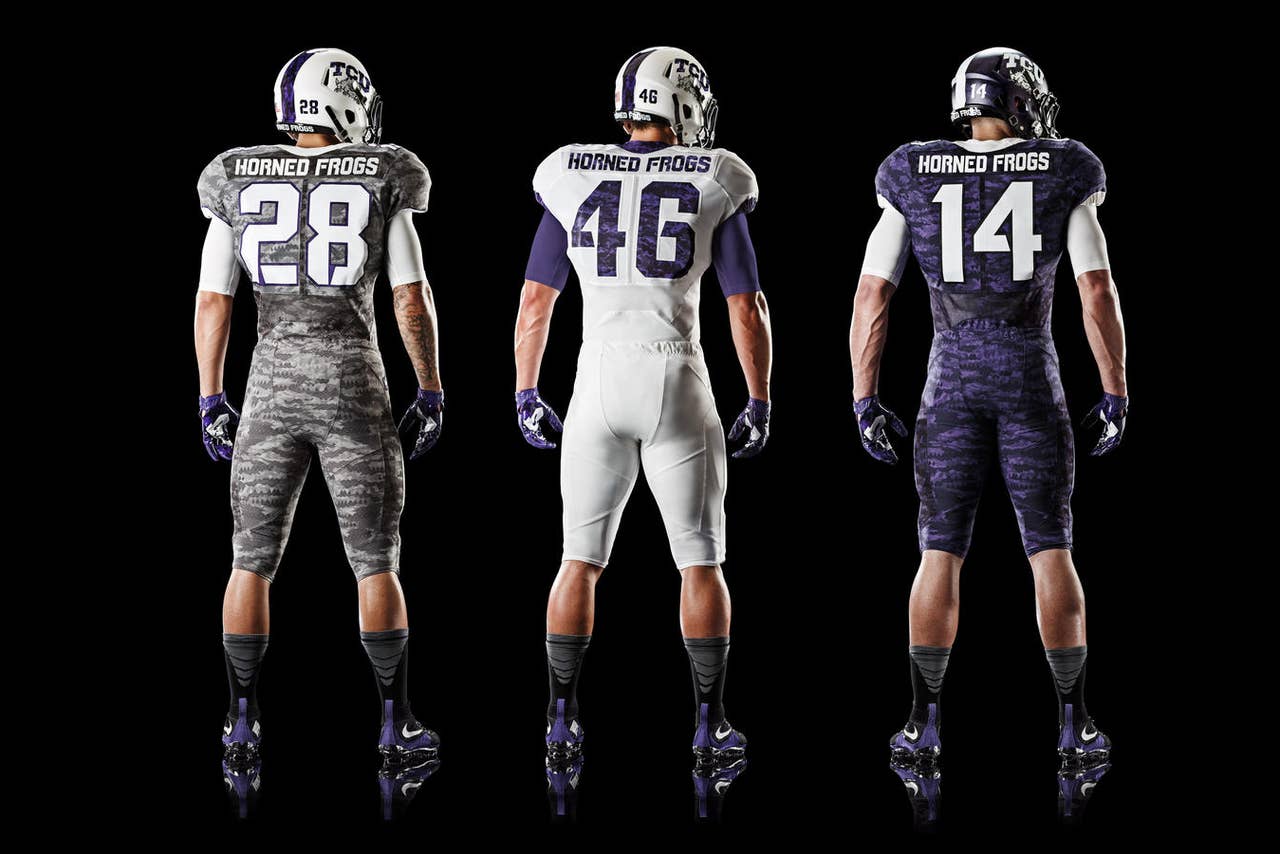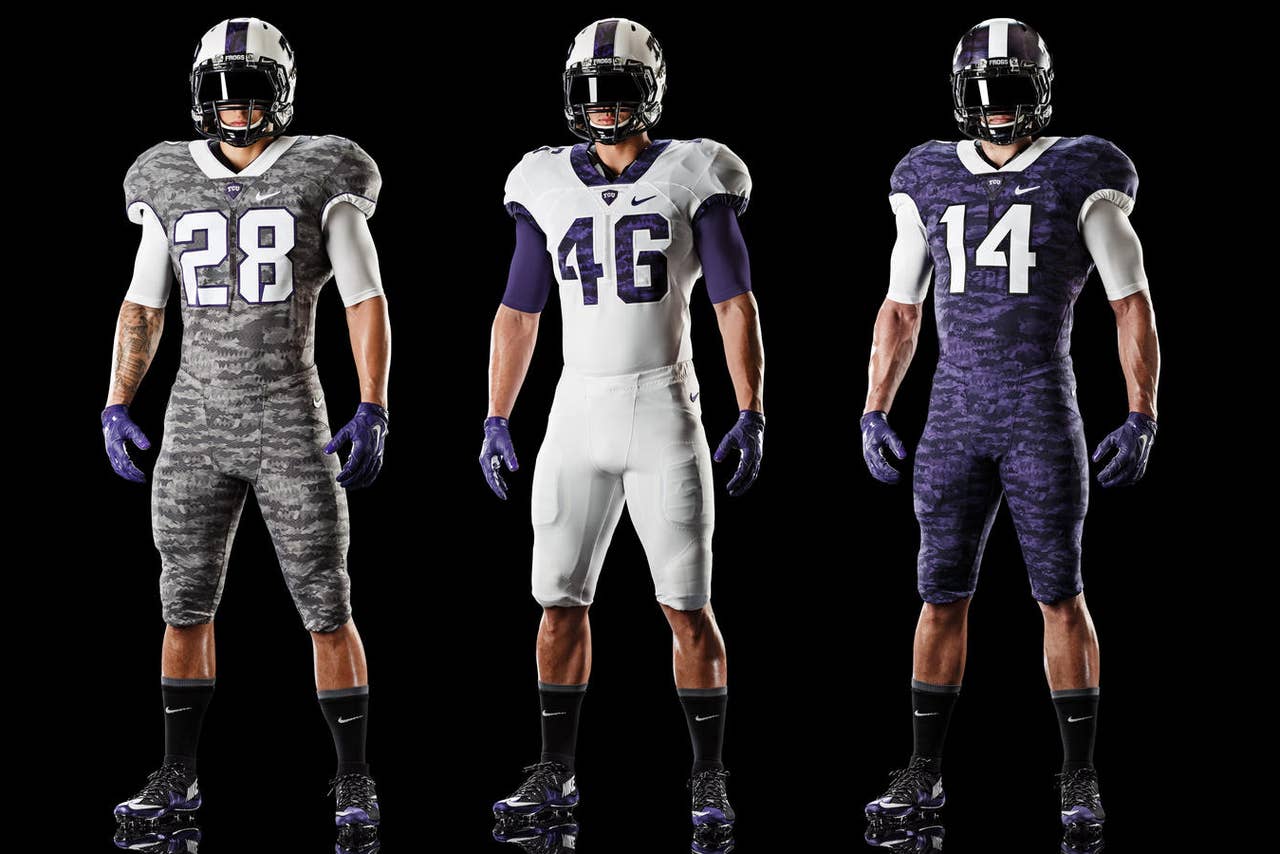 THREE THINGS YOU NEED TO KNOW
1. Spring games galore. This was a great weekend for college football fans, as many programs around the nation held their spring games and gave fans a taste of what's to come this fall. At Florida State, three quarterbacks got opportunities to show they can be the guy who replaces Jameis Winston, a race that will resume in fall camp. At Florida, Jim McElwain is excited about the offensive progress of the Gators but made it clear there's still a lot of work to be done before UF returns to the level fans expect. At South Carolina, country music star Darius Rucker scored a TD and got mugged in the end zone by some linemen. At USC, a lot of the Trojans' questions regarding wide receiver were answered this spring, which should allow QB Cody Kessler to put together a Heisman-caliber campaign this fall if USC is in playoff contention. At Oklahoma, the Sooners are encouraged by the improvement made in their secondary. At Nebraska, more than 76,000 fans showed up for the spring game to get a first look at Mike Riley's team. Great photo here.
2. Arizona fans get to coach. Rich Rodriguez went into the stands at Arizona's spring game wearing a headset and carrying a play sheet, and he gave some fans a chance to call plays. If they scored a TD, everybody would cheer. If they don't, "We're gonna boo as loud as we can and write about you in the newspaper and try to get you fired from your job," Rodriguez said. Pretty funny not-so-subtle reminder of what it's like to be in a head coach's position. Arizona is one of the most aggressive teams on the digital/social media front, always coming up with different things to engage its fans. This is another example of the program recognizing a chance to engage and Rodriguez being open-minded enough to have fun with it. Here's the video:
3. So long, Dr. Lou. It is with sadness that we report we will no longer have Dr. Lou to recap our college football Saturdays and take us into the middle of the night with highlights and analysis. Lou Holtz and ESPN are parting ways, which means he'll be off the network's end-of-the-night highlight show that he did with Mark May and Rece Davis. Holtz is a lovable guy who, if we're being honest, became easy to joke about with his rambling, sometimes unhinged commentary, but I do think fans will miss having him around (he may land somewhere else, though). He's one of those characters who helped make college football fun. This is the quintessential Holtz Vine, giggling and making no sense and everybody laughing along with him late at night.  
LASTLY
Clemson's Mike Williams looks ready for the season. Awesome one-handed catch.
Have a great Monday, everybody.
Teddy Mitrosilis works in content production at FOX Sports Digital. Follow him on Twitter @TMitrosilis and email him at tmitrosilis@gmail.com.
---