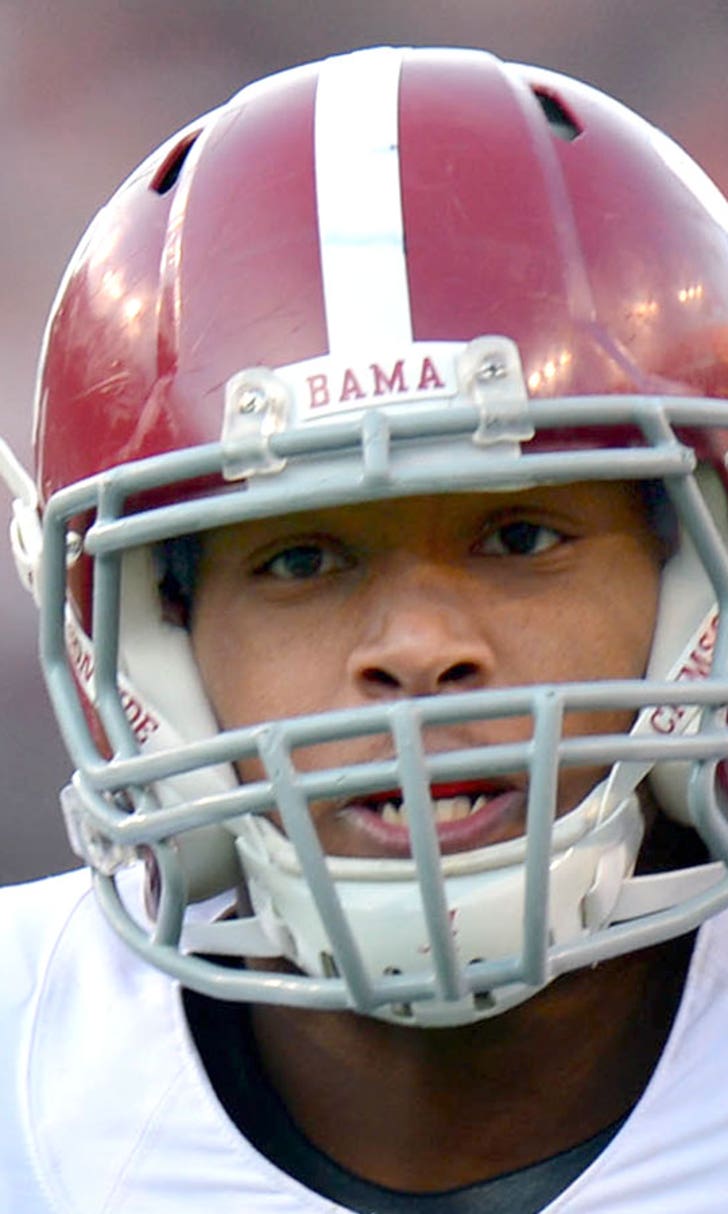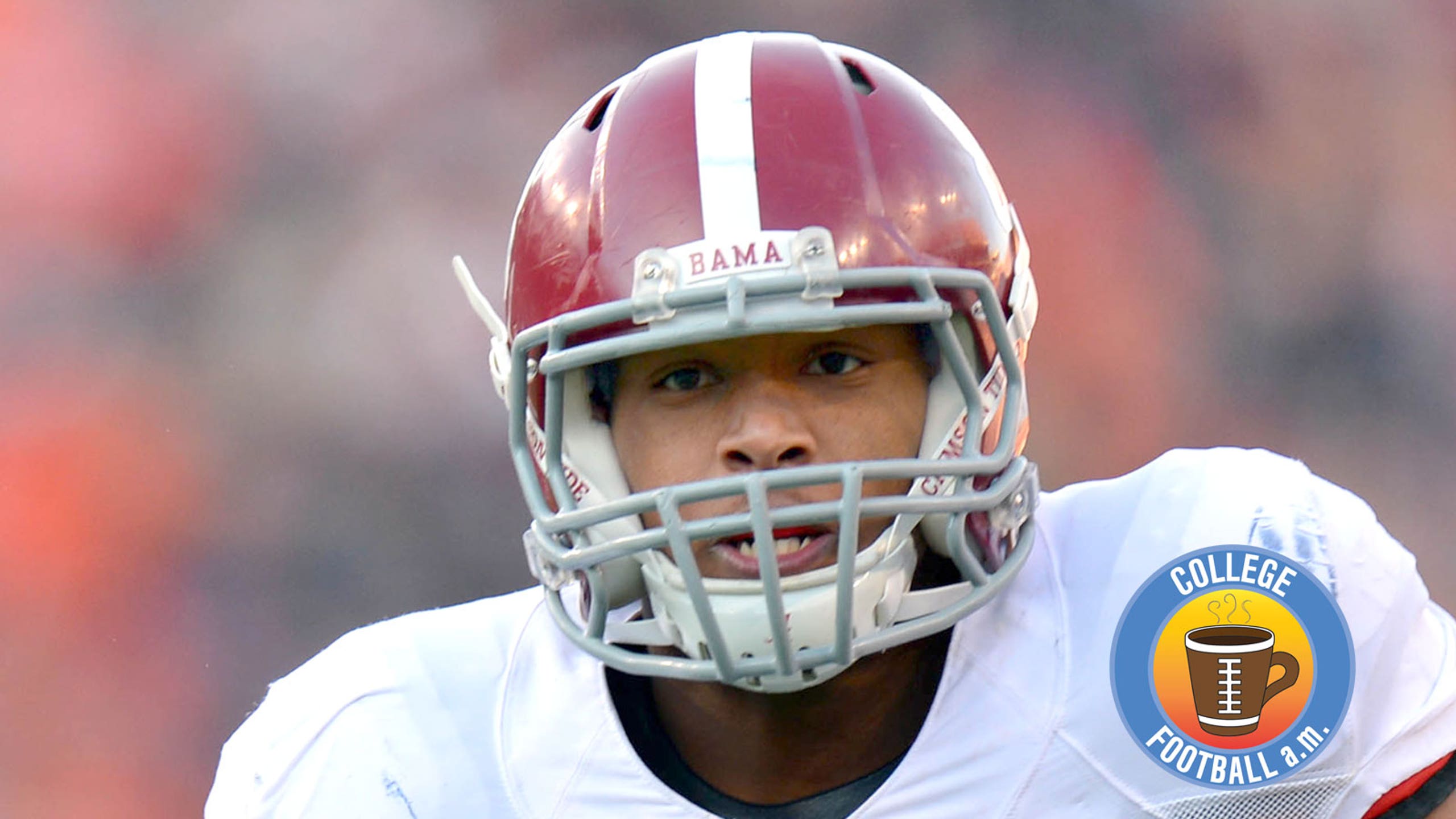 CFB AM: Alabama TE 'improves' diet by ditching Snickers for ice cream
BY Teddy Mitrosilis • August 13, 2014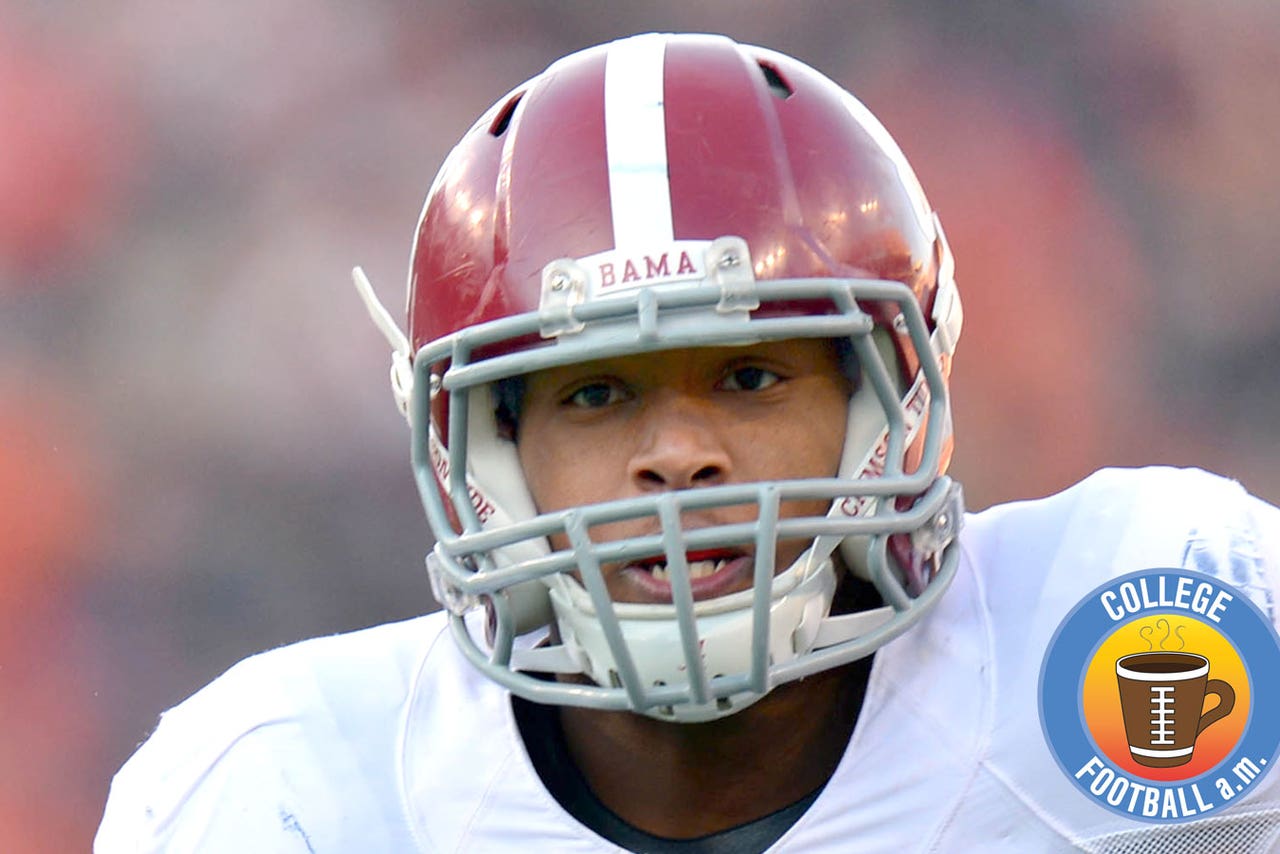 O.J. Howard is a 6-foot-6, 240-pound leviathan who plays tight end for Alabama.
He's only a sophomore, but he already looks like an NFL star and runs with a grace and explosiveness men his size shouldn't possess.
Heading into the new season, Howard wanted to become even more of a physical specimen, so he began examining the intricacies of his diet.
"It's kind of hard, but I think it's eating right and also getting in the weight room," Howard told Bama Online.
No, the two post-dinner Snickers he eats on a typical evening probably aren't helping his strength or agility or burst. "I can't eat them anymore," he said.
So what did the new, more disciplined and more mature Howard replace Snickers with to improve his diet?
"Ice cream, to be honest with you," he told Bama Online. "I had to do something else."
O.J. Howard is such a physical machine, his organisms churn a mixture of dairy and sugar into diesel fuel, apparently. The rest of us just get fat.
THREE THINGS YOU NEED TO KNOW
1. Duke senior All-ACC linebacker Kelby Brown will have surgery today and miss the season after tearing the ACL in his left knee during a recent scrimmage. It's the third ACL tear of Brown's career. He redshirted in 2012 after tearing his right ACL, which came two years after tearing the ACL and MCL in the same knee. What a brutal stretch of luck. Brown has earned an undergraduate degree in evolutionary anthropology already – hopefully he'll get a shot to come back for a sixth year in 2015 on a medical hardship. Best of luck, Kelby.
3. Michigan receiver Csont'e York is suspended indefinitely while facing three assault charges stemming from a July incident in which York allegedly punched a guy outside a bar, breaking his jaw. Police recently released video of the incident, which was posted on YouTube. This is what totally and ruthlessly cold-cocking someone looks like (0:19).
THREE THINGS YOU SHOULD KNOW
1. Stewart Mandel has a new book out on the college football playoff, which is a quick and easy read for any fan wanting to understand the future of the sport more thoroughly. On Tuesday, he published an excerpt from the book looking back on the 2009 season, one in which Tim Tebow and Florida likely would have received a third national title shot if a playoff had been in place.
2. Did you see Buffalo Bills WR Sammy Watkins make that sick catch recently after slipping going into a route? Well, superb Ole Miss WR Laquon Treadwell made one that can rival it. I'd give Treadwell additional points for his one-handed grab because it came against a live defender and he didn't raise the degree of difficulty himself by slipping. Here's Treadwell – so smooth.
3. Clemson coach Dabo Swinney let a billiards player take a shot off his mouth. That sentence is real.
THREE THINGS YOU MAY WANT TO KNOW
1. In the immortal words of the immortal Verne Lundquist, oh my:
2. Florida QB Jeff Driskel wore a helmet cam during a recent Gators practice. I always love these shots because you get to understand the precise timing involved with hitting a guy in stride on even a simple crossing route. Even average college quarterbacks make it seem routine, but it's not that easy.
3. Two pieces from two SI guys I enjoyed: Andy Staples on how coaches evaluate lesser-known recruits and Brian Hamilton on a Notre Dame linebacker who says he wants to be better than Manti Te'o.
LASTLY
* Bruce Feldman ranks the Top 10 defensive coordinators in line to become head coaches in the next coaching carousel spin.
* Rustin Dodd of the Kansas City Star has a story on the Jayhawks' starting QB, Montell Cozart, which includes that time Cozart and some buddies beat a group of KU basketball players, including Joel Embiid, in pickup hoops by being more physical.
* It seems like Gary Andersen and the Badgers are having some fun during camp. They ended a recent practice session with a chipping contest.
* Clay Travis has an entertaining new edition of Outkick the Podcast with longtime college football writer Tony Barnhart, talking the SEC, the old-school media business and more.
* The person, or people, behind Ohio State's social media and video efforts so far in fall camp needs a reward. The Buckeyes have produced superb videos taking fans inside their camp, and this one is stellar:
 Have a great Wednesday, all.
Teddy Mitrosilis is an editor and writer for FOXSports.com. Follow him on Twitter @TMitrosilis and email him at tmitrosilis@gmail.com.
---