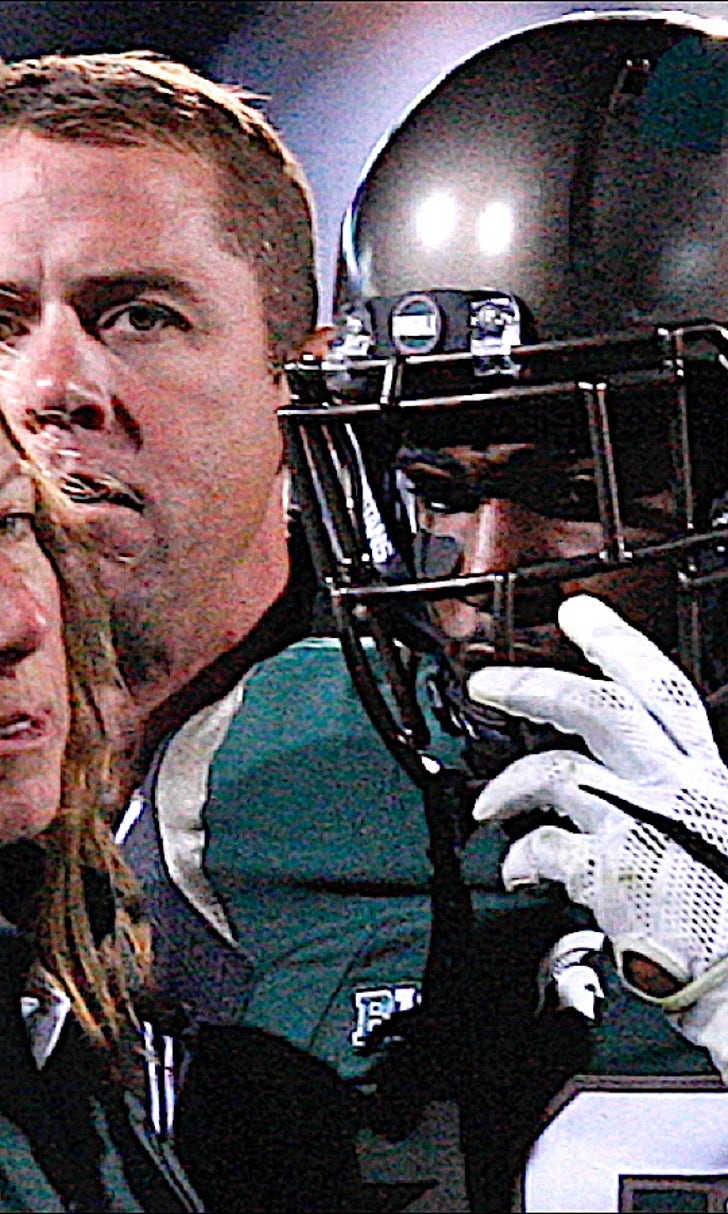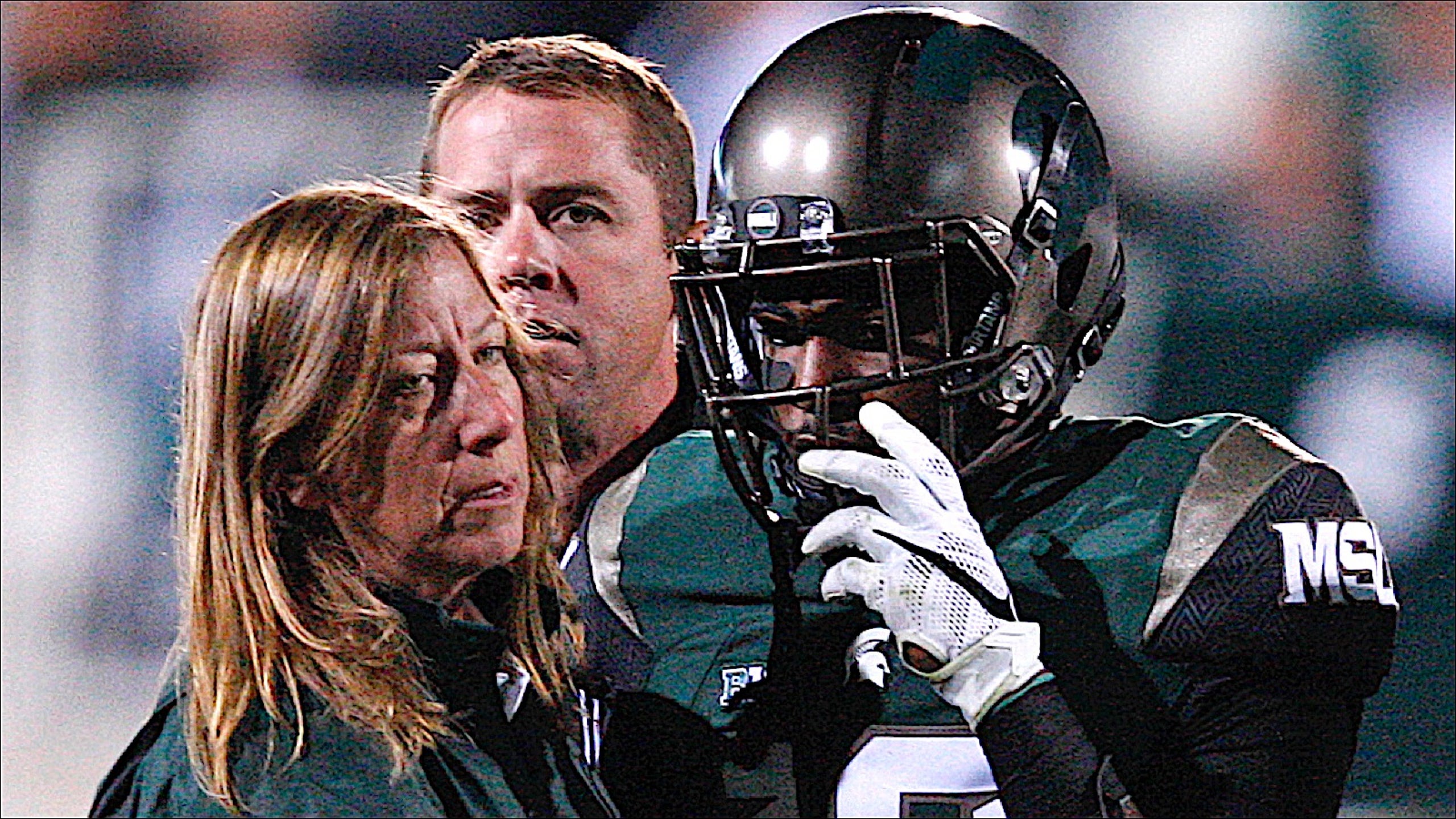 Big Ten East Notebook: Every team hurting halfway through season
BY Marcus Hartman • October 13, 2015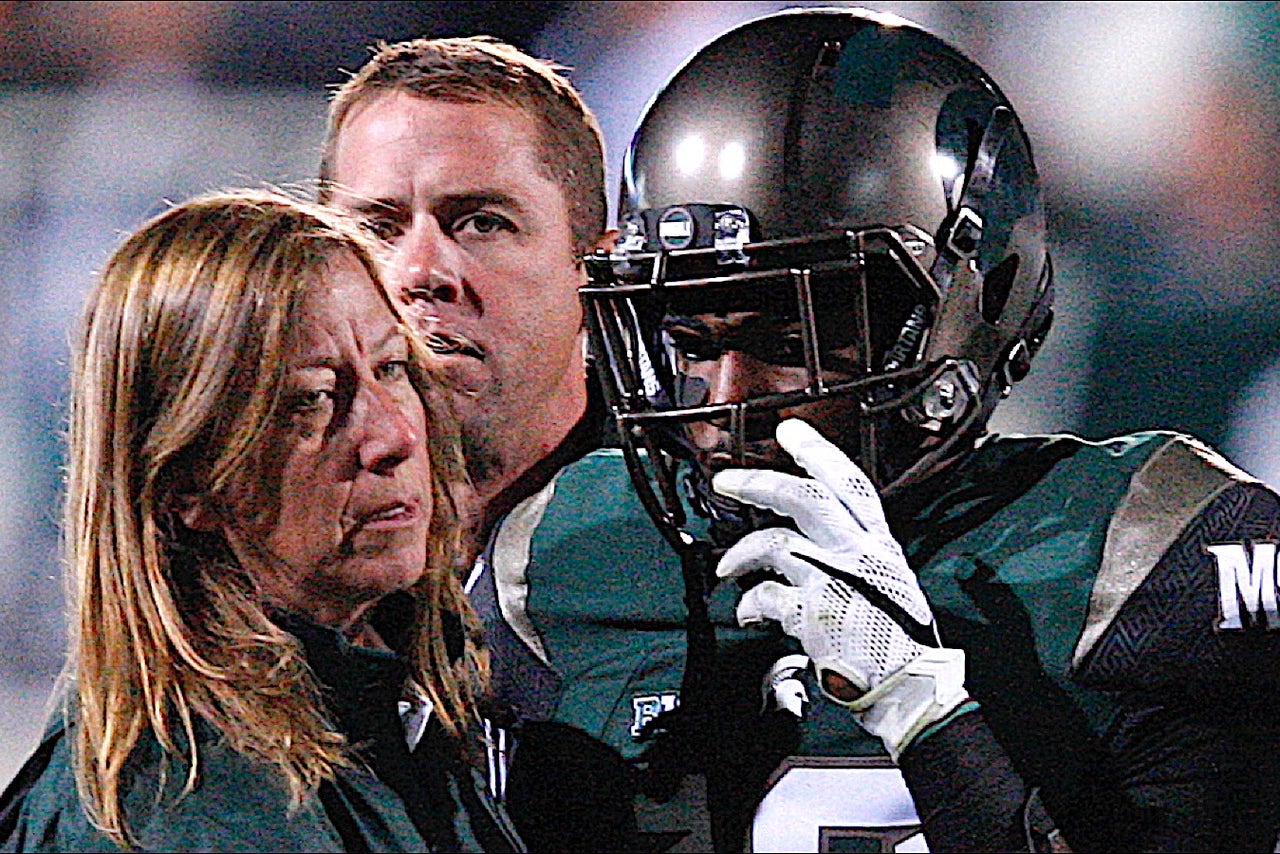 The Big Ten's East division could practically double as a MASH unit during the first half of the 2015 season.
None of the division's teams were able to avoid the injury bug, though some teams have felt the effects worse than others.
Likely at the top of that list would be Michigan State, the team that forms one half of the biggest matchup in the division (and beyond) this week when it takes on No. 12 Michigan.
The Spartans reached No. 2 in the polls in September but slipped down to No. 7 after winning at Rutgers 31-24 last weekend, the sixth time in as many games they have failed to cover the spread according to R.J. Bell of pregame.com.
MSU emerged from Piscataway with several questions on the offensive line. While regular right tackle Kodi Kieler returned from an absence that began when he hurt a knee against Oregon in the second week of the season, he had to start at left tackle because the regular there, Jack Conklin, was unable to go for the second week in a row. Conklin also has a knee injury.
To make matters worse, center Jack Allen was hobbled by a right ankle injury and tailback Madre London went out during the game. Their status, as well as that of tight end Josiah Price, who did not play against Rutgers, is unknown as the Spartans get ready for a trip to Michigan this weekend.
MSU previously lost reserve tackle Dennis Finley to a season-ending broken leg.
The other side of the ball has been hit hard, too, as starting linebacker Ed Davis went down with a knee injury before the season, cornerback Vayante Copeland suffered a season-ending neck injury against Oregon and safety R.J. Williamson had bicep surgery last week that will keep him out for most of the rest of the season.
One of the players who has tried his hand at replacing Copeland, Darian Hicks, left the game against Rutgers with an apparent head injury.
On the other side of the in-state rivalry, Michigan has not been immune, either.
The Wolverines have lost two starters from their defensive front seven as tackle Bryan Mone broke a leg in the preseason and "buck" linebacker Mario Ojemudia tore an Achilles tendon two weeks ago against Maryland.
Cornerback Channing Stribling missed the past two games, but head coach Jim Harbaugh told reporters Monday he is likely to play this week.
The Wolverines offense got back tailback De'Veon Smith and fullback Joe Kerridge last week, but tailback Drake Johnson missed most of the romp against Northwestern with an undisclosed issue.
Adding intrigue to the weekly injury watch: Some coaches, most notably Harbaugh, Michigan State's Mark Dantonio and Penn State's James Franklin, are generally tight-lipped about injuries.
Nittany Lions hobbled, too
As for the other game featuring two of the four traditional powers in the division this week, Ohio State will play host to a Penn State team with questions about both of its top running backs.
Standout freshman Saquon Barkley (ankle) and Akeel Lynch (knee) have both missed the last two games, and center Angelo Mangiro joined them on the sideline last week as the Nittany Lions downed Indiana 29-7.
The Nittany Lions lost starting linebacker Nyeem Wartman-White to a knee injury in their season-opening loss to Temple and have played this season at various times without three of their starting defensive backs, though all four of the projected starters in the secondary made the start last week against the Hoosiers.
As for Ohio State, no full-time starters have been lost, but the defending national champions are facing some depth questions at wide receiver and defensive back.
Two receivers who were expected to be regular parts of the rotation, Corey Smith and Noah Brown, have suffered gruesome broken legs while nickel back Cam Burrows is also out following foot surgery last week. 
Burrows was the No. 1 player at that spot after the original starter, Damon Webb, was suspended for an undisclosed reason.
No one is immune
The other intra-divisional game this week, Rutgers at Indiana, will feature a Hoosiers squad that could be without its top two quarterbacks (Nate Sudfeld and Zander Diamont) as well as its No. 1 running back, Jordan Howard (ankle).
Sudfeld suffered an ankle injury in Week 4 against Wake Forest and aggravated it against Ohio State. Coach Kevin Wilson told reporters he had been cleared to play at Penn State last week but was held out because of questions about his mobility. That left the job to Diamont, who was knocked out of the game with potential shoulder and head injuries that are expected to keep him out at least this week.
Indiana will take on a Scarlet Knights squad that has played almost the entire season without star defensive lineman Darius Hamilton, who has been declared out for the year with what has been described as a "lower-body injury."
Maryland is off this week, giving interim head coach Mike Locksley a chance to tinker with a lineup that is missing linebackers Abner Logan and Jefferson Ashiru along with nose tackle David Shaw, all of whom are out for the year. 
---