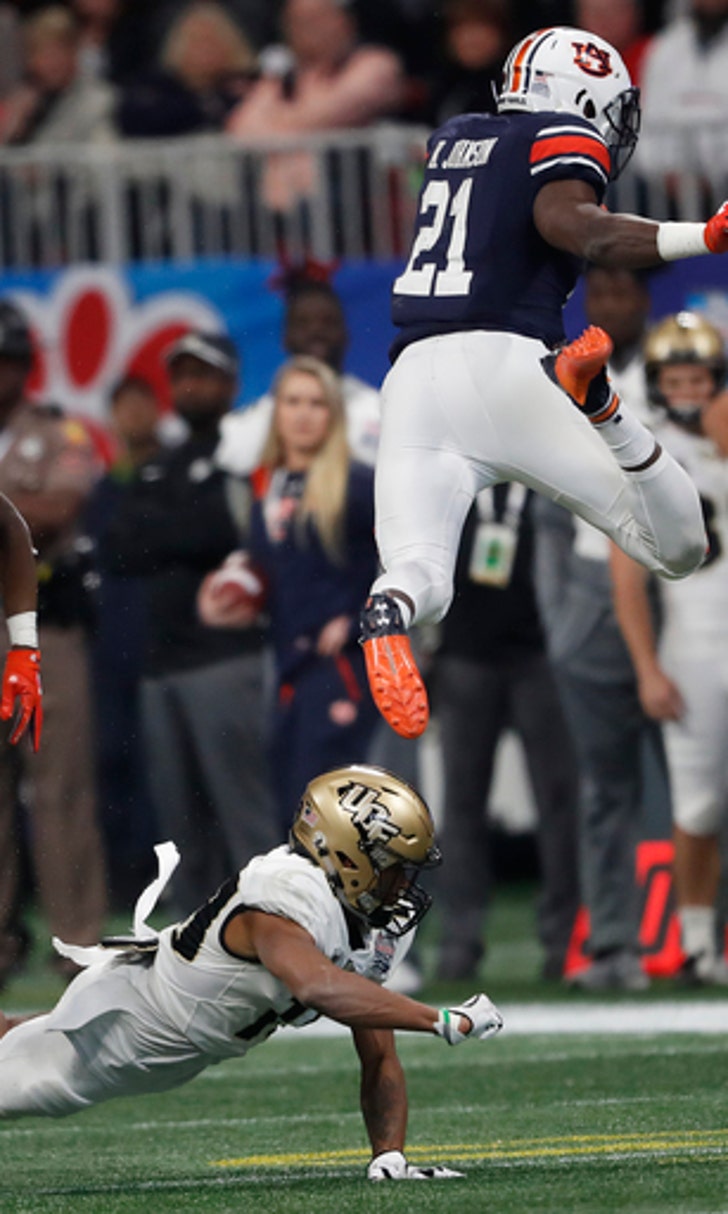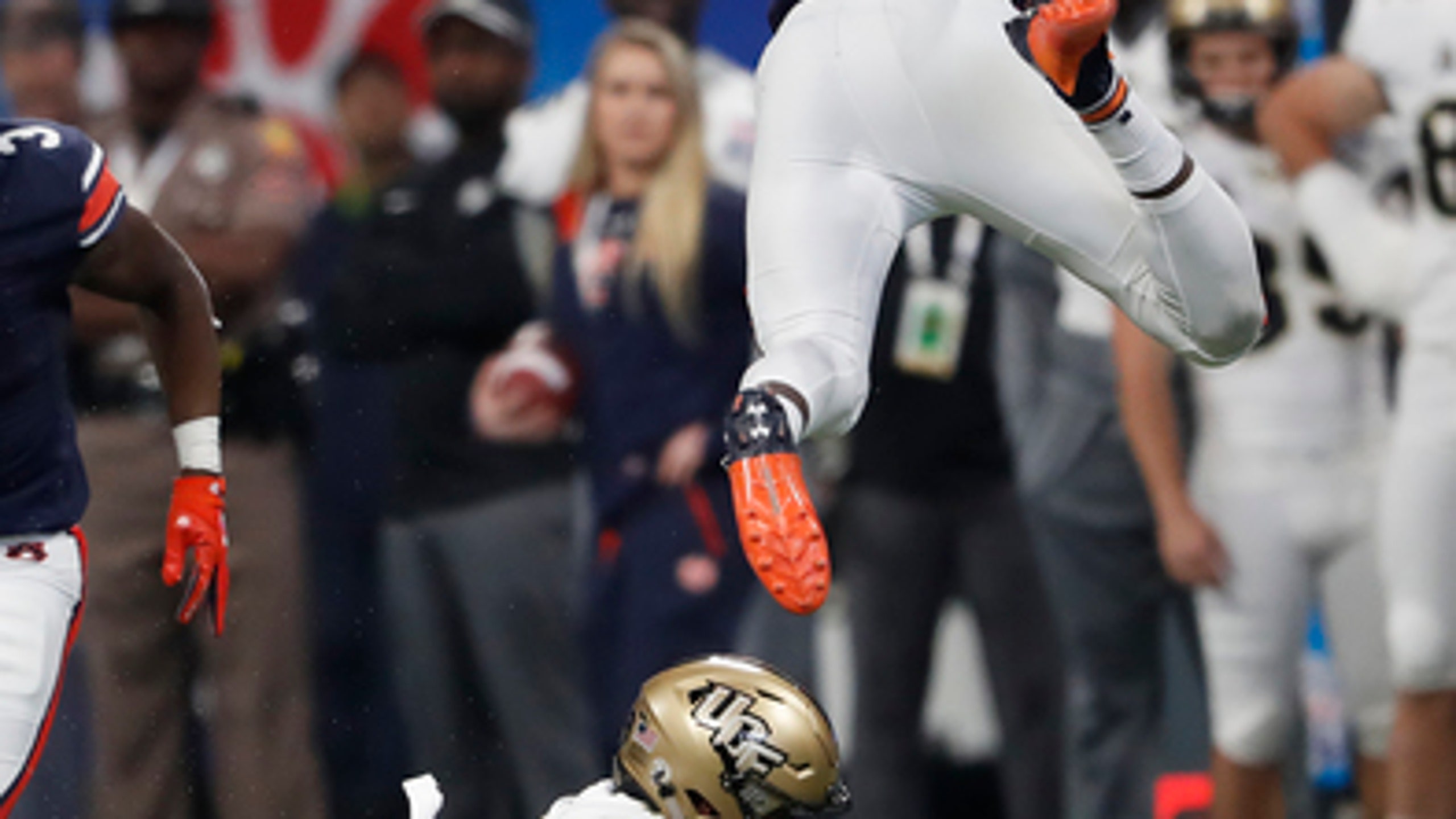 Auburn's Johnson not sure if he will leave early for NFL
BY AP • January 1, 2018
ATLANTA (AP) Auburn's Kerryon Johnson isn't quite ready to call his college career complete.
Not long after the No. 7 Tigers lost the Peach Bowl 34-27 to No. 10 Central Florida on Monday, Johnson didn't want to look to the future just yet.
He already has drawn plenty of attention in the NFL after being named the Southeastern Conference offensive player of the year, but the junior from Huntsville stopped short of saying he's ready to apply for early entry for the draft.
''I've got to think about the positives and negatives and all that stuff,'' he said. ''That's a life choice. There's only a few times that you get a life choice. College is one, and this is another. Just got to take time and do it.''
Johnson reported no health issues after rushing 22 times for 71 yards. He scored one touchdown, a 4-yard run midway through the third quarter, but otherwise had a quiet afternoon.
There were concerns last week that Johnson wasn't recovered from right shoulder and rib injuries he suffered in the win over Alabama in the regular-season finale. He played in the SEC championship game loss to Georgia in a significant amount of pain, finishing with 44 yards rushing on a season-low 13 carries.
Johnson, the powerful back who led the SEC in rushing, scoring and all-purpose yards per game, was neutralized by a Central Florida defense that made stopping him its top priority.
''I thought Kerryon was fairly close to 100 percent today,'' Tigers coach Gus Malzahn said. ''We didn't do a very good job blocking up front. There's a lot of times that - they had some stunts early on and they got us before we got going. I thought Kerryon had some very good runs, some tough runs, and there wasn't a whole lot of creases like there normally is.''
Auburn led 20-13 after Johnson's touchdown, but it went three-and-out on its next three possessions and trailed by seven when quarterback Jarrett Stidham threw a pick six with 5:56 remaining.
Its bad tendencies started in the first half when Stidham was sacked five times and Auburn was penalized six times.
''We felt like it was nothing that they were doing specifically,'' Stidham said. ''It was all self-inflicted. We just challenged each other to come out and play a much better second half, which I think we did at times, but we did not execute the way we should have.''
Tigers linebacker Darrell Williams credited UCF quarterback McKenzie Milton with consistently keeping plays alive, but he blamed himself and his teammates for letting a bowl win slip away.
''We should not have lost this game,'' Williams said. ''It was not up to our standard. We've got to learn from that aspect of it and know you've got to win the games you're supposed to.''
Johnson disputed the notion that Auburn, which ruined Georgia's and Alabama's unbeaten seasons in November, wasn't excited to be in the Peach Bowl.
''Those who thought they weren't motivated - they're not in our locker room, they're not at our practices, they're not in our meetings,'' he said. ''Obviously they don't really know what's going on. We were plenty of motivated to get this win. We shot ourselves in the foot. This team is strong minded. We knew how badly we wanted to win this game. That's all that matters.''
---
More AP college football: www.collegefootball.ap.org and https://twitter.com/AP-Top25
---
---