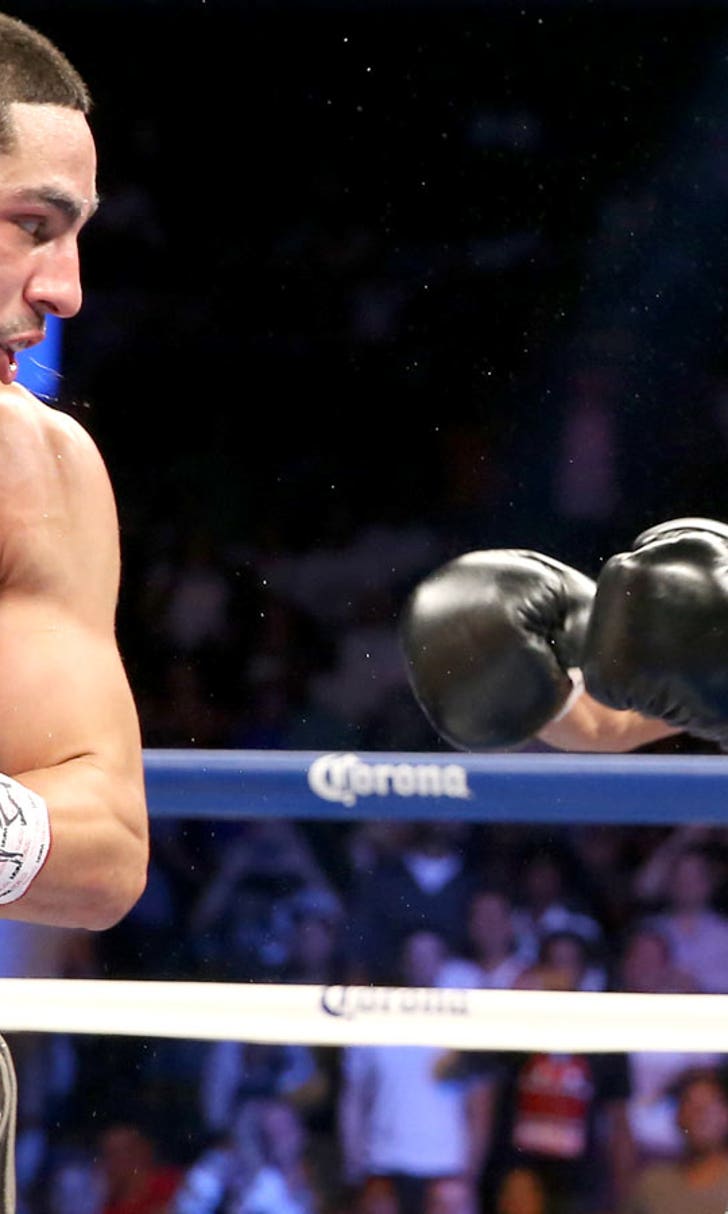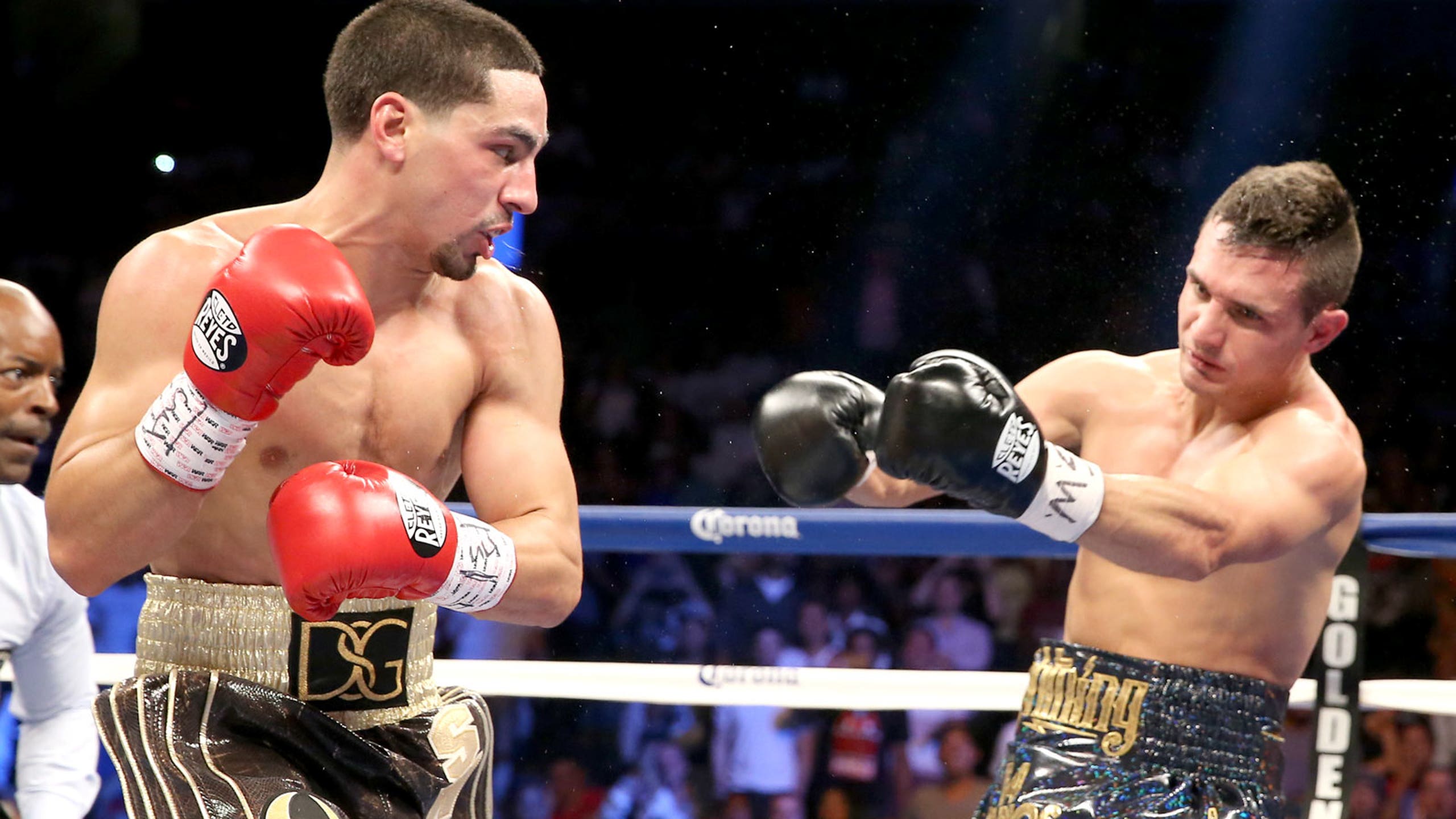 Garcia pummels Salka, Peterson stops Santana on Brooklyn card
BY foxsports • August 10, 2014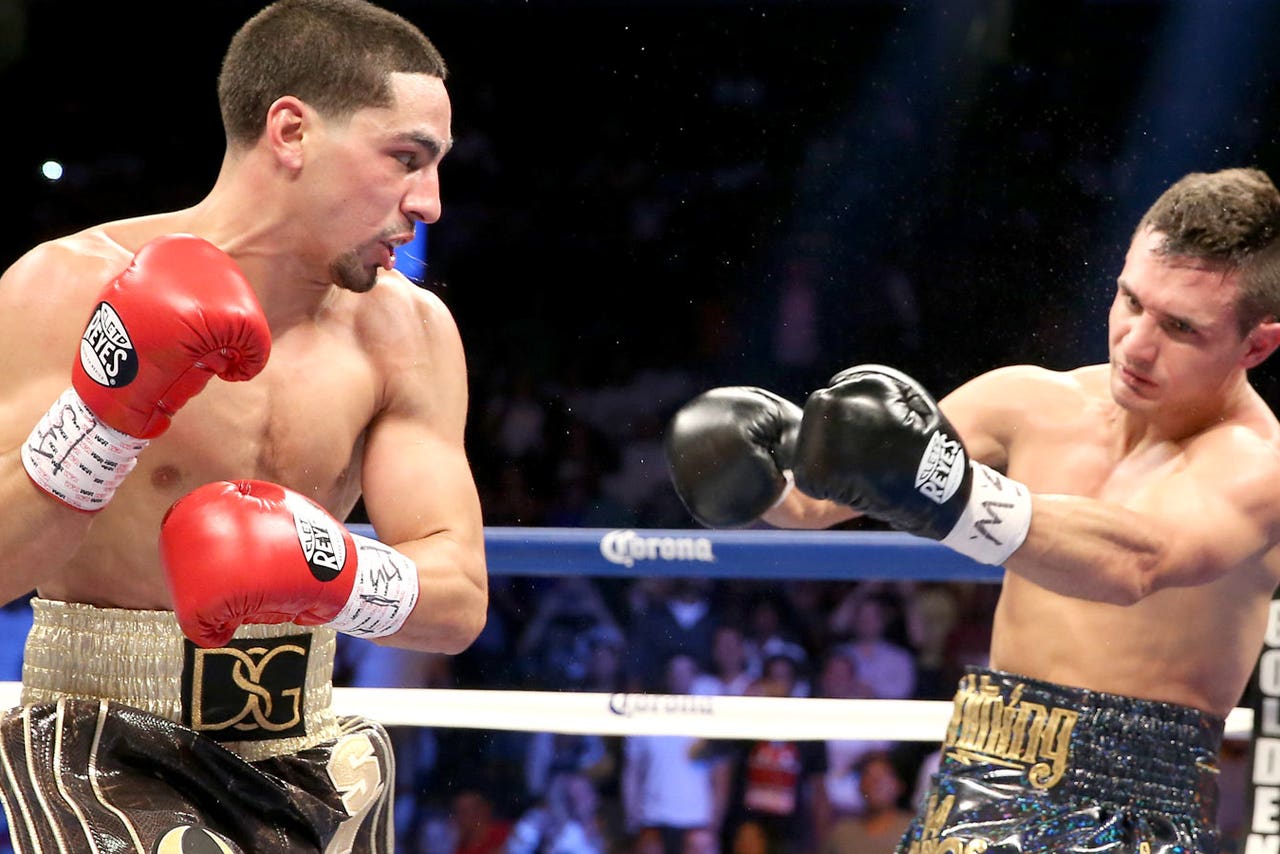 Danny Garcia and Lamont Peterson would have liked to fight each other to unify to junior welterweight division.
Instead, they did what they were supposed to do against overmatched opponents Saturday night at the Barclays Center in Brooklyn.
After Peterson retained his IBF junior welterweight title by stopping Edgar Santana at 2:48 of the 10th round, Garcia knocked out Rod Salka with 29 seconds remaining in the second round.
"I came here to purge," said Garcia, the WBA and WBO champion. "I told everybody tonight was going to be the Danny Garcia show. No matter who I fought tonight they were going to get beat. I was going to purge. I was out to kill."
The Peterson-Garcia fight did not happen because Garcia's manager Al Haymon was reluctant to arrange it, especially after Garcia struggled in a unanimous decision over Mauricio Herrera in Puerto Rico five months ago.
There were no struggles this time for Garcia, who won his third fight in Brooklyn. After beating Erik Morales and Zab Judah in Brooklyn, Garcia quickly won a fight that was non-sanctioned by the WBA and WBO since Salka usually fights as a lightweight and is not even considered to be among the 50 best fighters in that division.
"He did what he was supposed to do," said trainer Angel Garcia, also Garcia's father. "Salka came here to fight. But that's what Danny's supposed to do with these kinds of guys. I'm not talking about Salka. I'm talking about anyone."
Garcia delivered a series of punishing overhand punches that twice sent down Salka. After a left hand, and a left hook by Garcia, Salka's corner threw in the towel just as referee Steve Willis stopped the fight.
Garcia dominated the brief fight by landing 50 of 117 punches (43 percent), including 41 of 79 power punches. Salka (19-4) landed 10 of 69 punches, including just two of 42 jabs.
After the fight, Eric Gomez Vice President of Golden Boy promotions said a Peterson-Garcia fight for later this year or early next year is being discussed.
It was Garcia's shortest fight since beating John Figueroa in the second round in Feb. 2011 and it came after he watched Peterson.
"It was a good fight," Garcia said. "I don't think he still wants to fight me after watching my performance. We fought similar kinds of opponents and I made a statement. He was supposed to come here and make more of a statement. I'm going to keep entertaining. Upsets happen in boxing but they don't always happen."
Peterson (33-2-1) appeared to finish Santana with about two minutes remaining in the fifth when he landed a series of combinations. Those punches had Santana wobbling at the ropes but Peterson was unable to finish him off.
"The win means a lot to me," Peterson said. "Overall, I wasn't that impressed with him. Anyone I fight could hurt me but I feel really good."
After Santana (29-5) hung around for five more rounds, Peterson finally finished the fight off late in the 10th with a series of overwhelming body shots and uppercuts. Those punches prompted referee Pete Santiago to finally end it on the advice of the ringside doctor.
Peterson retained his title for the third time since claiming it in a split decision over Amir Khan in Dec. 2011. Afterward he said he wants to fight Garcia.
"I got two victories out of this year," Peterson said. "Hopefully, I can get another one. He was tough."
Peterson dominated by landing 281 of 582 punches (48 percent) while Santana landed 94 of 406 (23 percent).
In the first of two title bouts on the televised portion of the card, Brooklyn fighter Daniel Jacobs claimed the vacant WBA middleweight title by stopping Australian Jarrod Fletcher at 2:58 of the fifth round.
"It feels so great to win this belt, the greatest moment in my life," Jacobs said. "This was so important to me that I trained smart."
Jacobs (28-1), a bone cancer survivor, recorded his 24th knockout and won his ninth straight fight.
---