Peyton Manning retires as the greatest football player who ever lived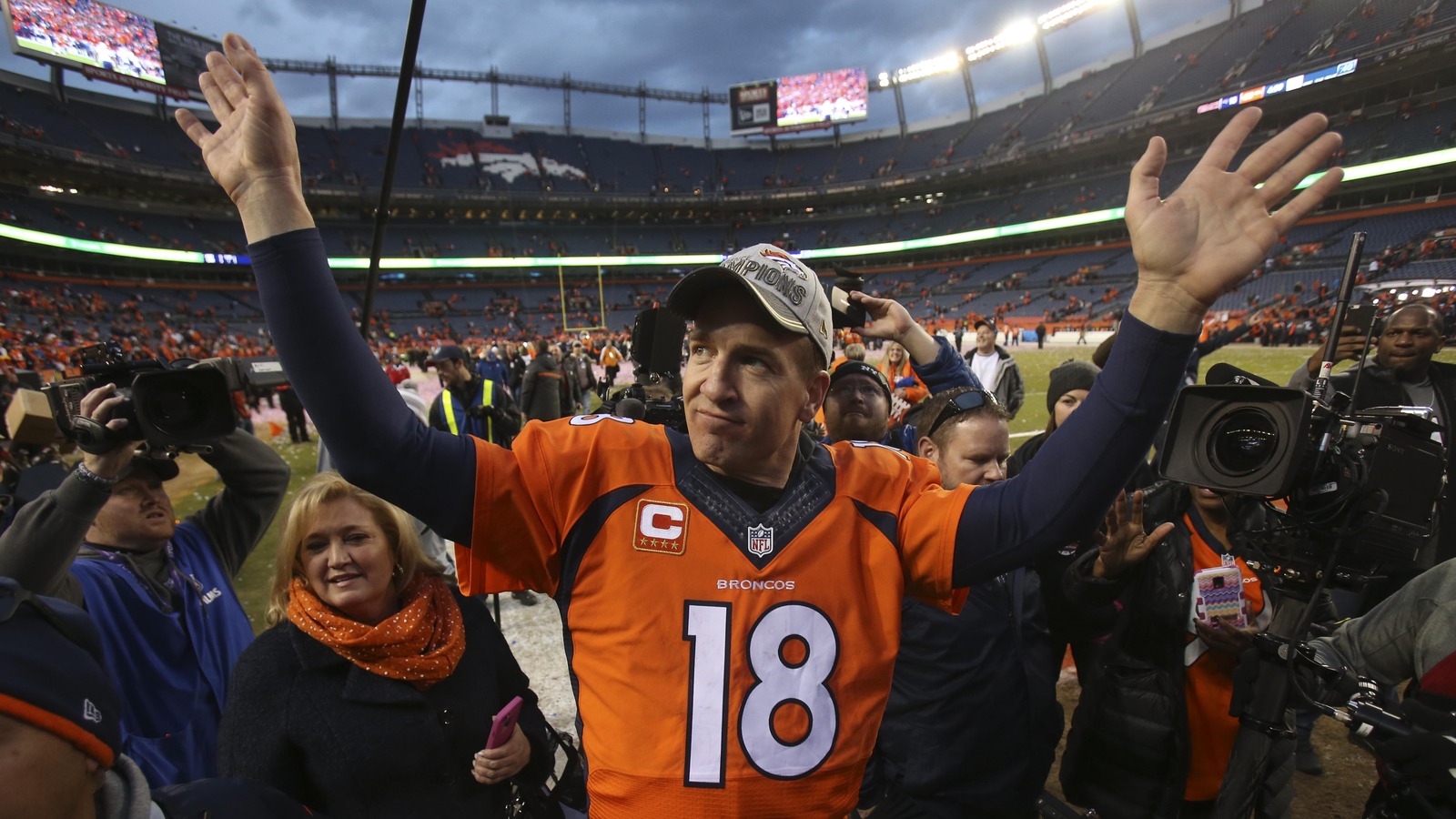 Maybe he needed the second Super Bowl ring, the one he won just over a month ago thanks to a stout defense, and not because of his arm and mind, two of the greatest weapons football has ever seen. Maybe he didn't. We place far too much emphasis on singular games or drives or touchdowns or interceptions when ranking the careers of players. (Why is Manning's career any less because Joe Flacco and the Ravens had a miracle touchdown in the 2012 playoffs?) Instead, we should instead be paying attention to the longer lens of history and, in that way, Peyton Manning would have still been the greatest player in NFL history even if he didn't get that ring. But it certainly helps his case.
Manning, whose retirement plans were revealed on Sunday, two days before the Denver Broncos would have been forced to cut him, was the rarest of athletes. He lived up to the hype. Given that he was the son of Archie, his college announcement was one of the first national ones NCAA football had ever seen. And when he spurned Ole Miss to go to Tennessee, it was perhaps the first indication that Peyton Manning was going to do things his way.
And that's what people will remember about Peyton the most: There was never any doubt that it was always his show. He was like Leonard Bernstein on the line of scrimmage, conducting his 10 teammates to stand here, run there, block that, fake him. Being offensive coordinator on a team with Peyton Manning was like being drummer for The Beatles. Sure, you had to be good and keep up, but your job was to stay in the background and keep the beat going.
When you measure up Manning against other quarterbacks, you can pick and choose stats that will support one contention (Manning is the G.O.A.T.) or another (no, it's Brady, Favre, Marino, Montana or Unitas). One thing that can't be denied: The greatest has to be a quarterback. It's the most important position in sports and everything — EVERYTHING — on a football field goes through him. Jim Brown and Jerry Rice were great, but without their quarterbacks Rice never catcheds a ball and defenses just would have stuffed 11 in the box.
In the end, if Tom Brady plays until he's 42, maybe he'll break some of the records Peyton currently holds, like the biggies: Passing yards, passing touchdowns and most quarterback wins (a flawed stat, but one that gets at the point fairly quickly). Either way, a glance look through the history book shows Peyton in the top five of most other major categories, a nice, well-rounded resume to put under his Canton bust.
He won five MVP awards, more than all but three NFL teams have in their history. (No individual has more than three.) He was an All-Pro seven times, more than Tom Brady, Joe Montana, John Elway, Terry Bradshaw and Bart Starr — and as much as all of them combined. He had two losing seasons — his first ever and then a down year in 2001. He came back from an injury that would have sidelined most athletes to put together the greatest two-year stretch in football history and then brought it all full circle with that odd Super Bowl win, one in which Manning was considered a liability, not a star. You can spin that in his favor: The greatest ever knew his talents had diminished and his role was to play game manager, not game winner, in his final go-round. It's hard to imagine others doing the same. (Remember M.J. with the Wizards?)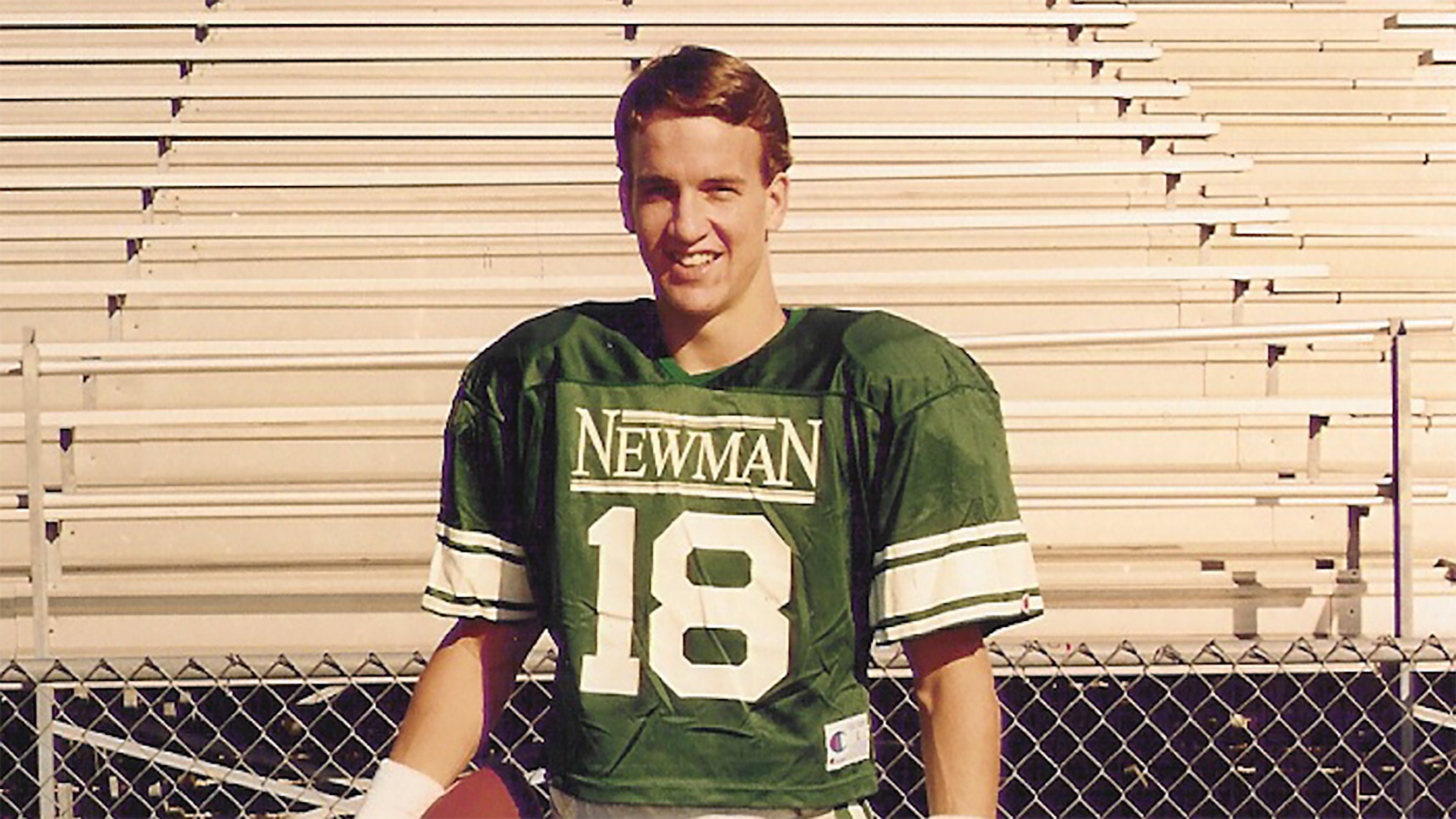 Because he stepped back, became a situational passer and let his defense do the work, Manning will retire as the eighth Hall of Famer to go out with a championship, duplicating the move made by the man instrumental in his signing in Denver — John Elway. Though his parting with the Indianapolis Colts after a back injury was inevitable and clean, it strengthens Peyton's bona fides even more. After changing the Colts from a laughingstock into a constant playoff contender, in seven months, he turned the Broncos from a team that was scoring 9 points with Tim Tebow into a four-season juggernaut.
Peyton's career stands for itself — you don't need to use the stats of other quarterbacks to puff him up. But in case you're thinking Brady was better because of his four titles, remember he did it with the greatest coach of the generation. Peyton played for coaches such as Jim Caldwell, Gary Kubiak, Jim Mora and John Fox. The same goes for Montana, who had Jerry Rice and Bill Walsh. Johnny Unitas? That's a tougher case — the games he and Peyton played hardly resembled one another. As for Favre — Peyton had that bad interception in his Super Bowl against the Saints, but any coach would take his measured game over Favre's gunslinging any day.
Though Manning was blessed with the presence of Edgerrin James and Marvin Harrison early in his career, their greatness was of the chicken and egg variety: Was Marvin Harrison a singular, generational talent or was he so good because Peyton Manning was throwing him footballs? To say nothing ill of Marvin, but you get the sense that Chris Harrison of The Bachelor fame could have caught 75 passes per year lining up with Peyton.
His retirement comes at an odd, almost forced time. It will be forgotten by next week, but Manning had to have his retirement decision rushed by an NFL deadline. On Tuesday at 4 p.m. ET, Manning was going to be cut by the Denver Broncos because of his unwieldy $19 million base salary for 2016. He didn't have to retire, of course. He could have accepted that, then tried to play one more season, either in Denver or elsewhere (Los Angeles was a popular rumored destination). Or he could have done what he did on Sunday and let the news out that he was retiring.
In that way, maybe the deadline wasn't so bad. The greatest are always the last to know when they're done. By forcing his hand, the cap deadline might have shown Peyton what everyone else knew all along: Age had diminished his skills, but even then he led a team to a Super Bowl to get that desperately needed second ring, the one that cements his place in history. Now, after two decades in the limelight, accomplishing everything we thought he would, Peyton Manning is allowed to ride off into the sunset, on a colt and a bronco, the greatest there was or ever will be.