Jets' Marshall on Giants' blunder: 'We're beating a dead horse'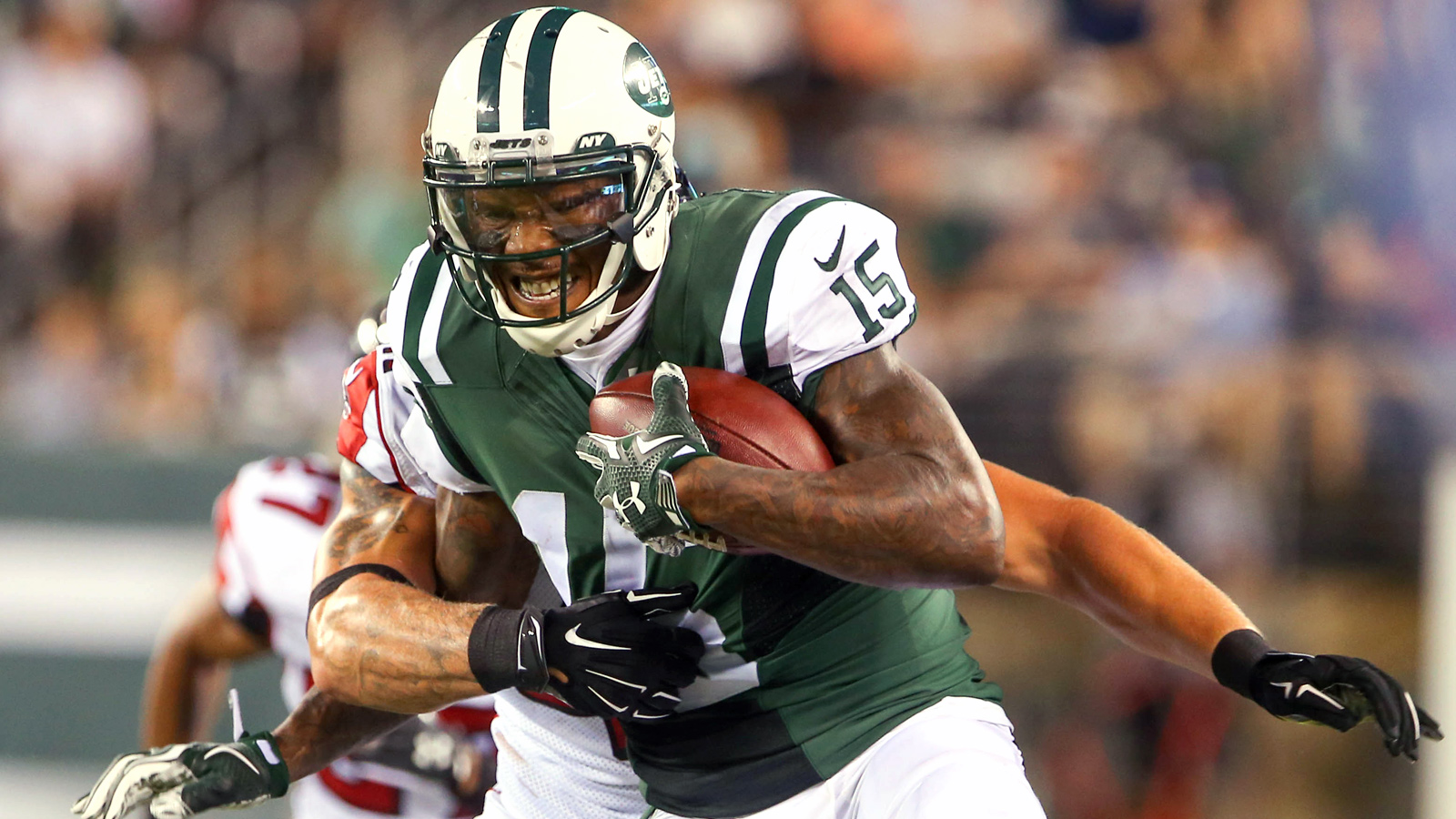 One of the most talked about stories from Week 1 was the collapse and mental blunder by the New York Giants at the end of the game. Rather than killing the clock with a running play — or taking a sack — Eli Manning decided to throw the ball out of the end zone, which stopped the clock.
To add insult to injury, on the plays prior, Manning told running back Rashad Jennings not to score with the Giants already up three. It was a mistake that cost the Giants the game, and they've yet to stop hearing about it.
One player who's sick of hearing about the fiasco isn't on the Giants — he's on the New York Jets.
"So how long are we going to beat this dead horse?" Jets receiver Brandon Marshall said via Darryl Slater of NJ.com. "There's 15 games left. My whole thing is, this is what happens on Week 1."
His reaction to the cover of the New York Post blasting Manning was even more fiery.
"No one cares," Marshall said. "There's 15 more games. What I'm saying is, he took accountability. Let's move on. We're beating a dead horse."
Marshall isn't saying what Manning did was right or positive by any means, but he's clearly frustrated with hearing about it.
(h/t NJ.com)
MORE NEWS:
Want stories delivered to you? Sign up for our NFL newsletters.