New Orleans Saints' Sean Payton on the hot seat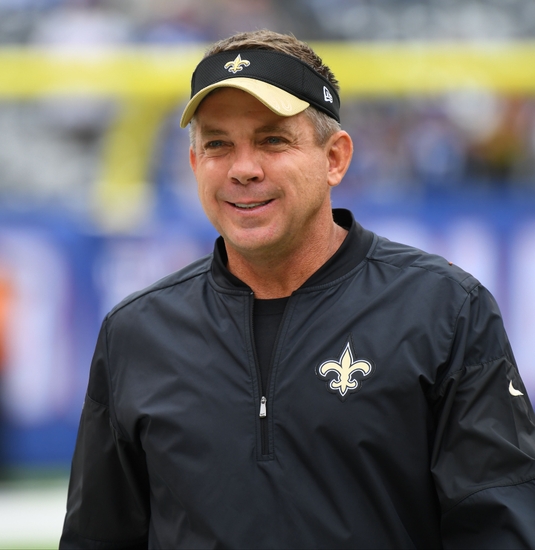 Once upon a time, Saints Head Coach Sean Payton could do no wrong. Now there is a growing discontent in the Who Dat Nation and calls for his ouster are getting louder.
Following Hurricane Katrina and a 2005 Saints season spent on the road, with "home games" in San Antonio and Baton Rouge, the arrival in New Orleans of Sean Payton was seen as a new beginning. No one could possibly have been optimistic enough to predict the 2009 Super Bowl win that forever enshrined the man as a Big Easy legend.
My how things change.
New Orleans is a forgiving city. Frequently to a fault. When Payton was forced to sit out 2012 due to the Bountygate scandal, Saints fans were ready and eager to welcome him back with open arms. In 2013 the Who Dats went 11-5 and order seemed to be restored.
Then, the mediocrity began to set in. 2014 the finish was 7-9. 2015 the finish was 7-9. The Saints of the 2012 season hit that mark with Sean Payton not even being on the sideline. So what gives?
Poor choices
In the past few years the Saints have made some horrible moves on the coaching staff and with personnel decisions starting with a bad run of defensive coordinators: Steve Spagnuolo, then Rob Ryan and now Dennis Allen.
Dennis Allen seems to have the Saints defense picking up right where they've been over the past few years, dead last or near to it in the NFL. For all the offseason talk and free agent moves and draft picks, the Saints defense of 2016 would have a hard time stopping the Kentucky Buckets if they were a real team. They were simply embarrassed on Monday Night Football against the arch-rival Atlanta Falcons in a contest which many considered a must win to get the Black and Gold on track this year.
Add to the coaching issues a slew of horrible free agent miscalculations and drafts that were entirely forgettable if not head scratching and you end up with a team that is in it's third straight 0 – whatever start. 0-3 for now with no quick fix in sight and the remaining schedule honestly doesn't get any easier.
The buck stops here
It's not enough any longer to just call for the head of the current defensive coordinator. The Saints are in a "the buck stops here" moment and where the buck stops is at the desk of the team's head coach. Sean Payton is the man responsible for exercising judgment on hires in the coaching staff, who gets drafted, and what free agents get brought in.
For the past few seasons he appears to be a man who has simply lost touch with the current game. For every "we're not going to use injuries as an excuse" injuries excuse that gets put out there, one can only point to the similarly afflicted 3-0 Vikings and Patriots. Those teams have head coaches who are capable of putting the personnel available to them in positions favorable to them playing winning football.
Sean Payton is not capable of pulling this off and it's beginning to look like time to hit the reset button. No one in Who Dat land could possibly look forward to that kind of uncertainty, having to find a new coach, hoping he's good enough, hoping he's better. They've all been there many times before. But when all you're hanging on to is memories, it's best to move on and make new ones.
This article originally appeared on